Leadership Development Program

Mentorship Program

Paid Parental Leave

Return to Work Policy

Childcare Facilities

Flexible Working Arrangements

Breastfeeding Rooms

Sponsorship Program

Coaching Program

Raise Numbers Of Women In Leadership

Internal Women's Networking Group

Equal Pay Initiatives
Our Committment On Gender Diversity Started from Over 100 Years Ago.
1899 - First Women Hired.

1935 - Thomas Watson Promises Women Equal Pay For Equal Work.

1943 - At 27, Ruth M. Leach Is Hired As First Woman Vice-President.

1954 - IBM's First Equal Opportunity Letter, 10+ Years Before The Civil Right Act.

1984 - Non-discrimination On The Basis Of Sexual Orentation.

2012 - Ginni Rometty Appointed As First Woman CEO.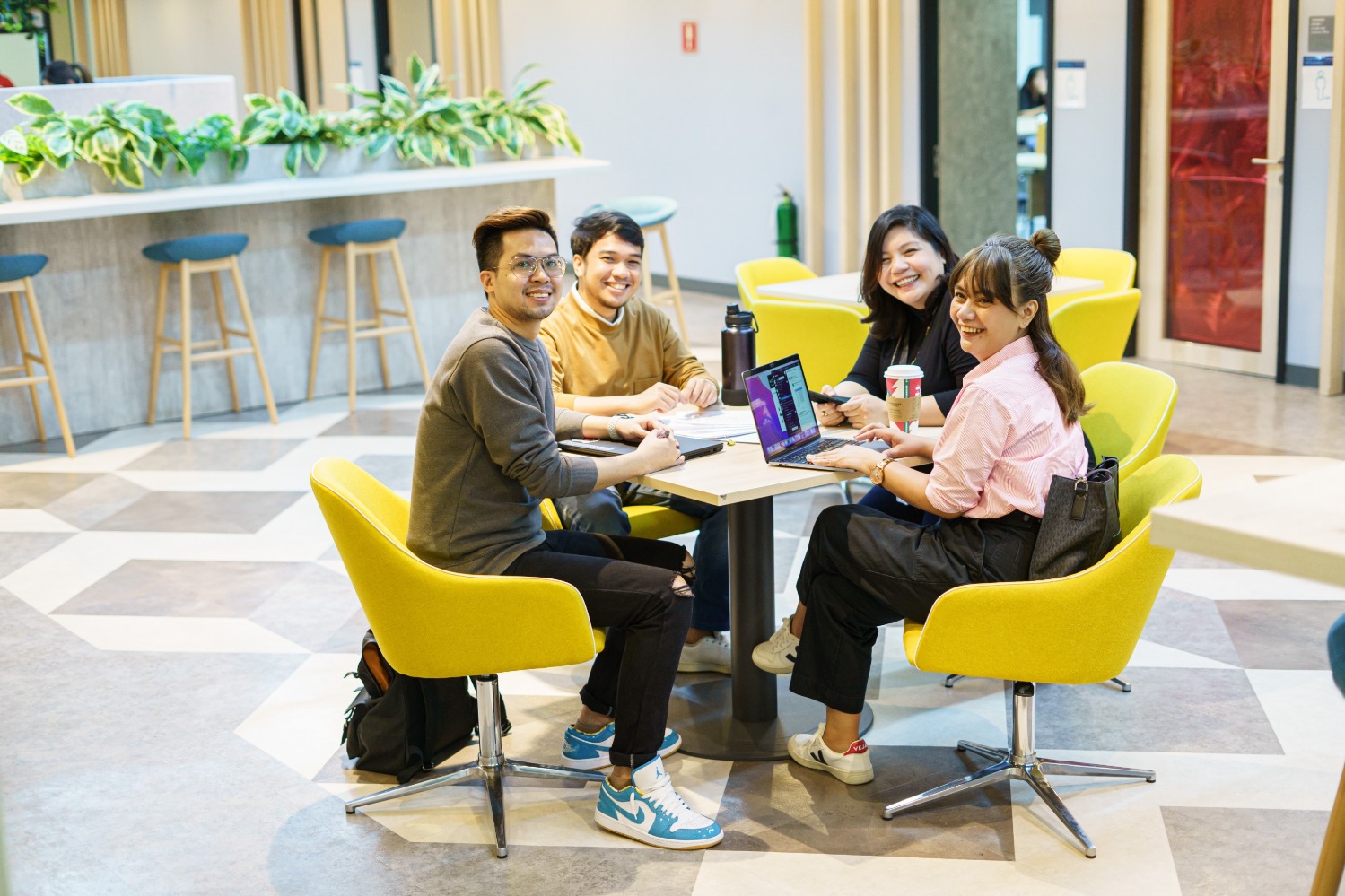 Women Community | Be Equal
At IBM, women have been making contributions to the advancement of information technology for almost as long as the company has been in existence. Where many companies proudly date their affirmative action programs to the 1970s, IBM has been creating meaningful roles for female employees since the 1930s. Looking for inspiring stories about women at IBM, or resources on learning and development? Want to make a difference in your company and in your communities? It all starts here!
A Long and Deep Rooted Culture of Diversity and Inclusion
IBM has more than 100 years of work on diversity, inclusion and equality in the workplace. That legacy, and our continued commitment to advance equity in a global society, has made us leaders in diversity and inclusion.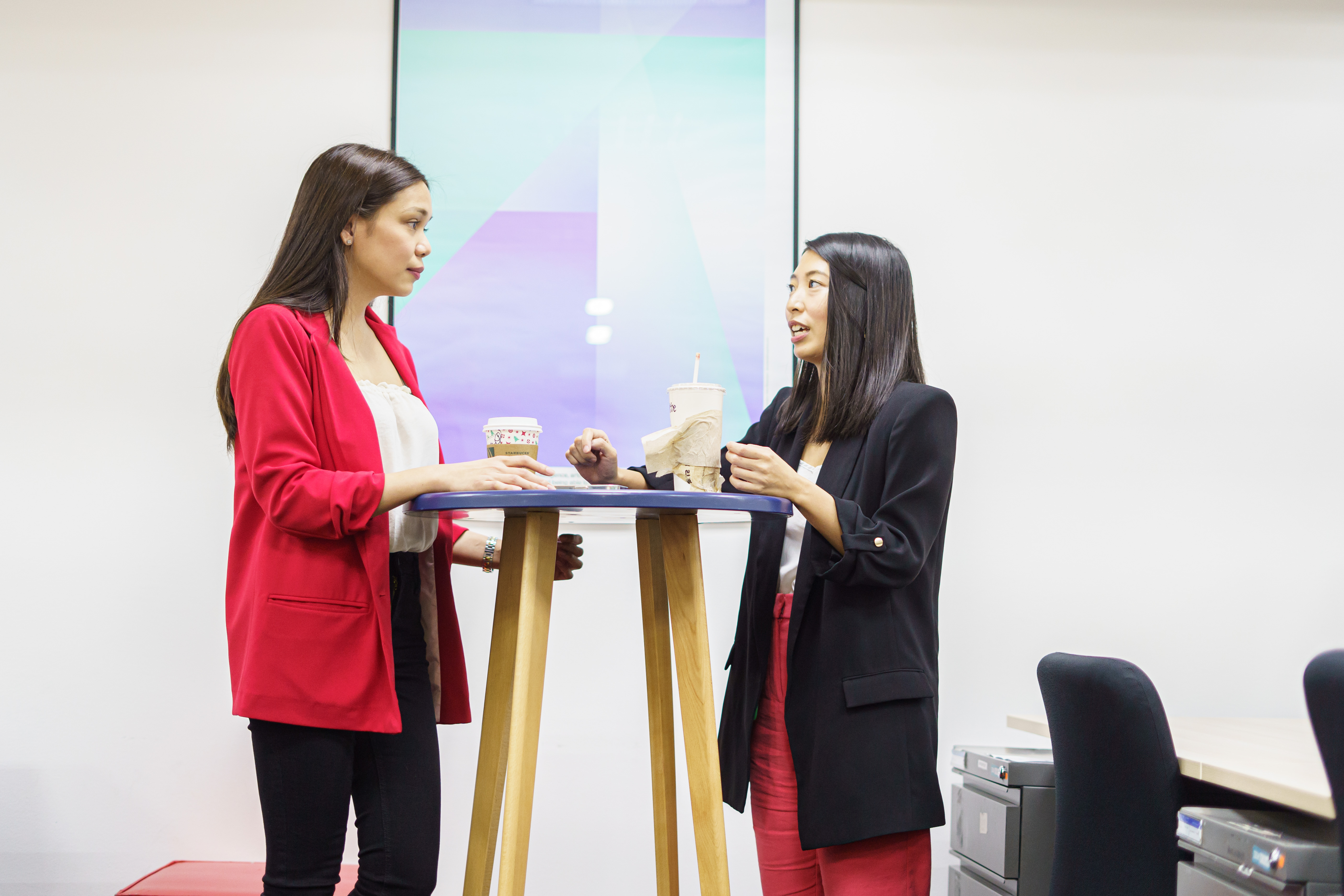 Creating More Opportunities for Women.
IBM places the advancement and retention of women with leadership potential as a key business priority. The participation of women on senior teams has been found to be positively associated with company performance. Therefore, this imperative is built into all talent strategies, and we offer many programs designed to help individual women advance.
​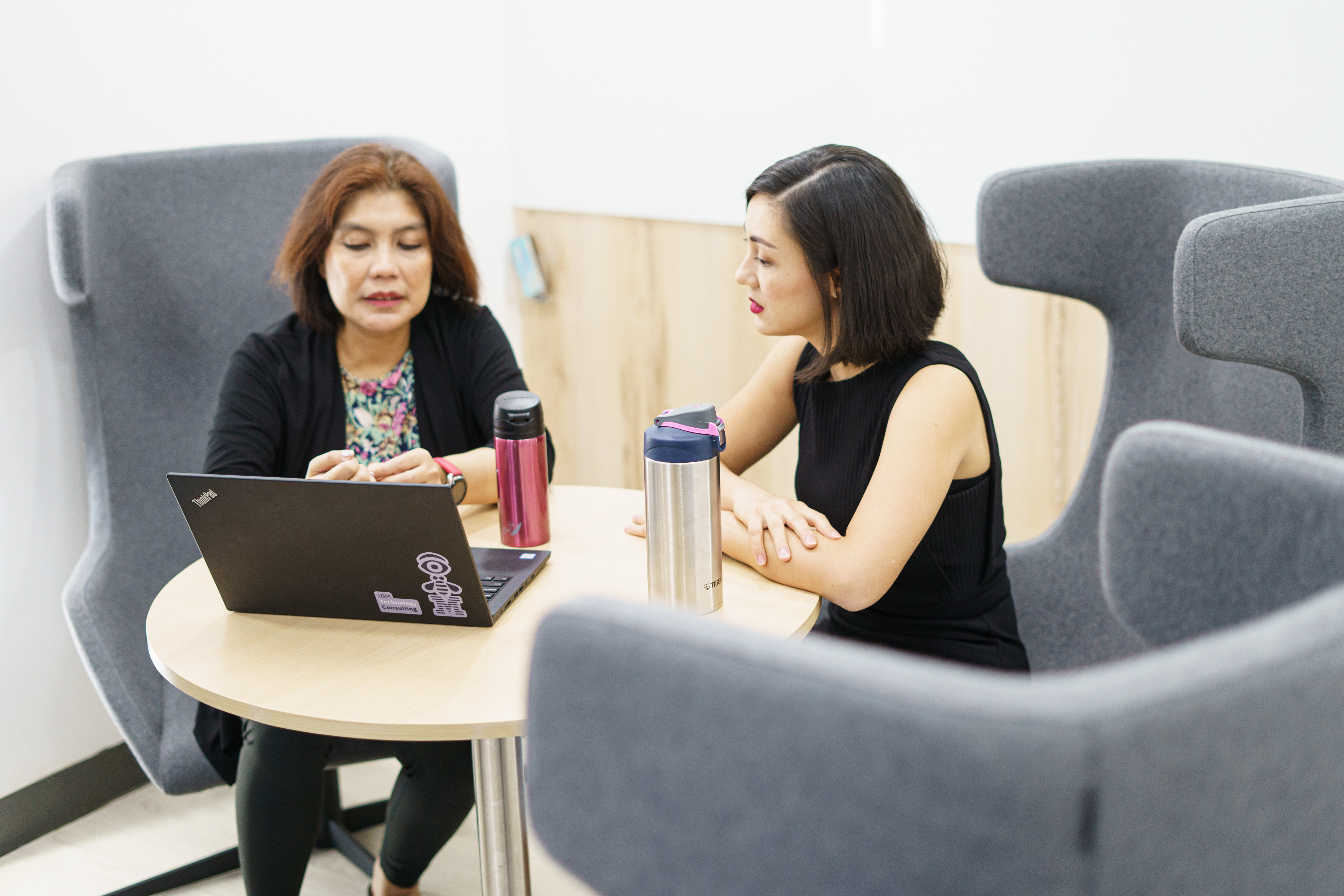 As a technology company, we prioritize women in technical leadership roles and develop many programs to advance women in those roles. The "Technical Women's Pipeline Program" aligns mid-career women with an executive coach and sponsor, offers face-to-face workshops and learning labs, and creates a development roadmap to track progress and readiness for the next milestone in their career path.
You Can't Be What You Can't See #inclusiveIBM.
Attracting, retaining and developing female talent across the world is not only essential to IBM's company culture, it's a business imperative. From 1899, when we hired our first women employees to today, with our first female CEO, IBM's commitment to celebrating the talent of women has been at the forefront of our business and a key driver of our success.
At IBM, we recognize that women play a critical role in our global economy and that they must be present in the industry that drives innovation in all sectors.
Life At IBM.
Are you craving to learn more? Prepared to solve some of the world's most unique challenges? And ready to shape the future for millions of people?
If so, then it's time to join us, express your individuality, unleash your curiosity and discover new possibilities.
It's time to define your career.
Learning Web Developer

New

Philippines

​Introduction At IBM, work is more than a job – it's a calling: To build. To design. To code. To consult. To think along with clients and sell. To make markets. To invent. To collaborate. Not just to do something better, but to attempt things you've never thought possible. Are you ready to lead in this new era of technology and solve some of the world's most challenging problems? If so, lets talk. Your Role and Responsibilities This role describes a member of an interdisciplinary team of instructional designers, creative writers, courseware tool developers, editors, and media specialists. ​ They participate in many aspects of the analysis, design and production of learning solutions, such as, developing learning design recommendations, analyzing content, writing scripts, developing test items, creating course materials, authoring courseware using authoring tools, creating media, graphic art, audio, and video, and editing the final product prior to delivery. Deliverables might include blended learning materials, instructional guides, job aids, performance support, and technical documentation to support the delivery of classroom or virtual delivery environments. Working with the project team, the customer and subject matter experts, they participate in assessing the requirements; establishing guidelines and writing standards at the beginning of the project; drafting the recommended solution; gathering, developing and assembling solution content; authoring the courseware or deliverable; creating the audio, video, or graphic art; providing editorial support; and performing the final review of the solution prior to delivery to the client. Other skills that apply to this job role include ability to clearly organize information and communicate; basic project management skills such as tracking tasks, estimating time commitments, and managing to a schedule and budget, editing skills, knowledge and application of IBM and non-IBM standards and style guidelines and intellectual property requirements, and how to develop information across a blend of delivery methods. Focuses on Individual/Team/ Department Operational Objectives. Required Technical and Professional Expertise Develop responsive digital learning solutions to create user-friendly and engaging user experiences. Engage with requirement specifications to craft an easy and engaging user experience as per the development standards and guidelines. Web Developers use a multitude of the latest tools and technologies to translate ideas into engaging learning experiences. Transform the experience, instructional, and UI/UX design elements into fully functional eLearning products. Translate designs and style guides into functional user interfaces, ensuring cross-browser compatibility, and performance. Develop and implement reusable Web UI components. Ensure that all deliverables adhere to Web, Mobile, eLearning, and IBM standards and guidelines. Review, evaluate, and validate technical and tracking requirements and suggest suitable alternatives as needed. Manage code versions and repositories. Troubleshoot and address technical issues with the products. Applied skills on the latest web technologies (HTML5, CSS, JavaScript, APIs, SQLs, Git, JS Libraries and Frameworks – Vue, React, Angular, etc.) General background on the latest eLearning technologies (LMS, LRS, LXP, xAPIs, LCMS, etc.) Applied skills on responsive Web Design standards, Accessibility, Testing & Debugging skills. Preferred Technical and Professional Expertise N/A

Learning Developer – UI/UX Visual Designer

New

Philippines

​Introduction At IBM, work is more than a job – it's a calling: To build. To design. To code. To consult. To think along with clients and sell. To make markets. To invent. To collaborate. Not just to do something better, but to attempt things you've never thought possible. Are you ready to lead in this new era of technology and solve some of the world's most challenging problems? If so, lets talk. Your Role and Responsibilities This role describes a member of an interdisciplinary team of instructional designers, creative writers, courseware tool developers, editors, and media specialists. ​ They participate in many aspects of the analysis, design and production of learning solutions, such as, developing learning design recommendations, analyzing content, writing scripts, developing test items, creating course materials, authoring courseware using authoring tools, creating media, graphic art, audio, and video, and editing the final product prior to delivery. Deliverables might include blended learning materials, instructional guides, job aids, performance support, and technical documentation to support the delivery of classroom or virtual delivery environments. Working with the project team, the customer and subject matter experts, they participate in assessing the requirements; establishing guidelines and writing standards at the beginning of the project; drafting the recommended solution; gathering, developing and assembling solution content; authoring the courseware or deliverable; creating the audio, video, or graphic art; providing editorial support; and performing the final review of the solution prior to delivery to the client. Other skills that apply to this job role include ability to clearly organize information and communicate; basic project management skills such as tracking tasks, estimating time commitments, and managing to a schedule and budget, editing skills, knowledge and application of IBM and non-IBM standards and style guidelines and intellectual property requirements, and how to develop information across a blend of delivery methods. Focuses on Individual/Team/ Department Operational Objectives. Required Technical and Professional Expertise UI/UX/Visual Designer Create concepts, layouts, infographics, artwork, and interactive visuals for an engaging learning experience. Individuals performing the role should be visual storytellers who bring concepts to life and translate human emotions to engaging digital experiences. They visually articulate business requirements in the most creative manner while adhering to the organization branding standards and guidelines. Craft and produce low to high-fidelity wireframes and visual mock-ups from conception to execution Conceptualize and produce a wide variety of instructional media elements that are used to enhance course content and assist user learning Create quality layouts and designs that engage a diverse audience Create a cohesive style guide for use within and across products Select colors, stock photos, and text styles that engage a diverse audience and enhances the learning experience Establish a consistent visual design language for the overall brand identity in line with IBM branding standards Produce media elements (graphics, audio, and video), assets, and visual treatments for use across various platforms (for example, web, mobile, presentations, icons, banners, eCards, and print) Wireframing, Prototyping, Image Design and Manipulation, Video and Audio editing, Animation, AVPs Adobe Tools – Photoshop, Illustrator, InDesign, Premiere Pro, After Effects, Audition, Animate, XD Web Developer Develop responsive digital learning solutions to create user-friendly and engaging user experiences. Engage with requirement specifications to craft an easy and engaging user experience as per the development standards and guidelines. Web Developers use a multitude of the latest tools and technologies to translate ideas into engaging learning experiences. Transform the experience, instructional, and UI/UX design elements into fully functional eLearning products. Translate designs and style guides into functional user interfaces, ensuring cross-browser compatibility, and performance. Develop and implement reusable Web UI components. Ensure that all deliverables adhere to Web, Mobile, eLearning, and IBM standards and guidelines. Review, evaluate, and validate technical and tracking requirements and suggest suitable alternatives as needed. Manage code versions and repositories. Troubleshoot and address technical issues with the products. Applied skills on the latest web technologies (HTML5, CSS, JavaScript, APIs, SQLs, Git, JS Libraries and Frameworks – Vue, React, Angular, etc.) General background on the latest eLearning technologies (LMS, LRS, LXP, xAPIs, LCMS, etc.) Applied skills on responsive Web Design standards, Accessibility, Testing & Debugging skills. Preferred Technical and Professional Expertise Candidates should have aminimum of 2-3 yrs supervisoryexperiences handling global clients

Process Innovation Professional – Payroll Team Lead

New

Philippines

​Introduction The HR Service Administrator is an integral part of IBM and HR. Your goal is to create an outstanding employee experience for IBMers by delivering HR-related services and supporting our employees as they support our customers and clients. Help IBMers to build their career by providing them with a personalized experience. In this role, you can be part of a team that works with all areas of our global organization and is empowered to achieve goals that align with IBM strategy. Your Role and Responsibilities ​ Dispatching work requests and cases Dispatching transactions while identifying correct owners Monitoring and closing of dispatched transactions Tracking of work requests, cases and transactions received and dispatched Performing simple transactions Performing volume driven transactions Make decisions based on document business process Perform controls and peer to peer validation Compilation and processing of transactional Payroll Data. This requires teaming/collaboration with other teams that deliver payments/deductions via payroll. Required Technical and Professional Expertise Candidate must possess at least a Bachelor's/College Degree, preferably Human Resources or equivalent Knowledge on system app on Lawson and Oracle Similar work experience of at least 3- 5 years especially in a BPO or similar fast-paced setting with at least 1 to 2 years experience as Payroll Team Lead Good English Communication(verbal & non verbal)Skills Amenable to working in shifting/night schedule Intermediate in MS Excel Preferred Technical and Professional Expertise ERP working experience Ability to prioritize tasks, manage multiple priorities and tight deadlines Highly organized, analytical, results-oriented and has keen on details

OTC Collections Senior Analyst

New

Philippines

​Introduction Process Delivery Specialist has process knowledge and experience across the business processes supported for their clients; understands a client's strategy, priorities, and operations in the context of daily operational activities. This role is required to conduct daily process transactions, develop and implement process and operational improvements to meet client and IBM requirements. These professionals require skills in business operations, process management and compliance and an understanding of the process best practices and tools to execute their client's core business processes. Uses judgment in choosing task-routine. Your Role and Responsibilities ​ The Lead to Cash Process Delivery Specialist has process knowledge and experience across the business processes supported for their clients; understands a client's strategy, priorities, and operations in the context of daily operational activities. This role is required to conduct daily process transactions, develop and implement process and operational improvements to meet client and IBM requirements. These professionals require skills in business operations, process management and compliance and an understanding of the process best practices and tools to execute their client's core business processes. 1. Manage assigned AR portfolio 2. Perform collection tasks based on prescribed Collection tactics defined in the system/tool. 3. Respond to inquiries from internal and external customers 4. Do a reconciliation of accounts or research on disputed AR 5. Coordinate resolution of customer disputes 6. Prepare or update Desktop Procedures (DTP) 7. Attend to incoming calls relating to payments, disputes, invoice concerns and other issues Required Technical and Professional Expertise • Prepare monthly cash collection forecast • Work with client in setting monthly collection targets • Define prioritization tactics of the team • Monitor daily performance of the team against target • Represent the team in client or interlock meetings • Manage stakeholders' requirements or expectations • Assist the Operations Manager in ensuring: a. Continuous improvement plans are in place b. Compliance with SLA's and Key Measurement targets c. Business controls are in place d. BCP readiness e. Seat Utilization target is met f. Compliance to all Center-related deliverables such as usage and analysis of TVC, ILC, CI targets, Business Controls, ASODs, DTPs, etc. • Provide issue resolution to team members for escalated issues • Build capability of the team: ensure proper on-boarding of new hires, building the skill sets of team members, periodically do Checkpoint and conduct people development (e.g. coaching) activities • Provide explanations on monthly collection performance every month-end. • Review and approve Desktop procedure (DTP) Preferred Technical and Professional Expertise Not applicable

Process Delivery Specialist – Contact Center (Manila)

Philippines

​ Introduction Process Delivery Specialist has process knowledge and experience across the business processes supported for their clients; understands a client's strategy, priorities, and operations in the context of daily operational activities. This role is required to conduct daily process transactions, develop and implement process and operational improvements to meet client and IBM requirements. These professionals require skills in business operations, process management and compliance and an understanding of the process best practices and tools to execute their client's core business processes. Uses judgment in choosing task-routine. Your Role and Responsibilities Responsible for answering customer queries, dealing with complaints, and providing potential customers with detailed information about our products. They interact with customers on a daily basis, helping them to understand their policies and answer any questions they may have about coverage or claims. Required Technical and Professional Expertise If college graduate, more than 1yr of relevant work experience in a call center. If college undergraduate, 1-2yrs of relevant work experience in a call center. Excellent written and verbal communication and interpersonal skills. Knowledge in MS Office applications. Strong customer focus and adaptability to different personality types Able to work in multi-shift environment, including holidays Able to multi-task, set priorities and manage time effectively Role will also support an Insurance account Location: Must be willing to report onsite – Quezon City (Eastwood City Libis/ UP Ayala Technohub) Shift: Night Shift PROFESSIONALISM Demonstrate initiative and responsibility for actions Work independently while maintaining an effective team member mentality Maintain a strong record for attendance and punctuality in arriving at work; attendance and punctuality are mandatory during training – no exceptions LANGUAGE/COMMUNICATION REQUIREMENTS Ability to read and interpret work-related documents Ability to respond to routine correspondence Ability to listen, speak, and interact effectively with all customers and co-workers, adapting communication for optimal understanding Excellent verbal communication skills required; ability to practice professional telephone etiquette and techniques on all calls REASONING ABILITY Ability to understand and follow instructions, both written and verbal. ​ WORK ENVIRONMENT AND CONDITIONS Employee must be willing to work a flexible schedule to meet the needs of the account, including overtime, and emergency shifts. Preferred Technical and Professional Expertise LICENSURE/CERTIFICATIONs REQUIREMENTS None

Collections Analyst – Manila

Philippines

​Introduction The Finance & Admin Business Analyst is essential to the ongoing profitable operations for one of the most globally recognized and respected companies in the world. By overseeing our financial activities, you will enable IBM to continue to bring to market ground-breaking innovations such as Artificial Intelligence, Cognitive Solutions, Cloud Infrastructure, and Blockchain technologies, to name a few. Your Role and Responsibilities As a Collections Analyst, you'll be able to do the following tasks/function: • Manage assigned AR portfolio • Perform collection tasks based on prescribed Collection tactics defined in the system/tool. • Respond to inquiries from internal and external customers • Do a reconciliation of accounts or research on disputed AR • Coordinate resolution of customer disputes • Prepare or update Desktop Procedures (DTP) Required Technical and Professional Expertise • Bachelor's Degree in Finance, Accounting or other Business-related course • Good working knowledge of Accounts Receivables (AR) • Good understanding of Business to Business (B2B) collections concepts. • Ability to manage volume of accounts and work independently. • Ability to prioritize tasks, manage multiple priorities and tight deadlines • Good relationship-building skills and should be a Team Player • Proficient in using MS Excel. • Good communication skills, both in spoken and in written English, and has neutral accent Preferred Technical and Professional Expertise ▪ At least 1 yr. experience in collecting from corporate customers ▪Knowledge of various collection techniques is required ▪Knowledge of SAP or any collection tool will be an advantage ▪Experience in Customer Service/AR support or handling customer inquiries will be an advantage

Order to Cash Subject Matter Expert

Philippines

​Introduction At IBM, we know that transformation drives change, and it is in our DNA to continuously transform. Our Business Transformation Consultants help drive large scale change that spans IBM business units and geographies. As a part of this team, you will have the unique opportunity to be a part of driving IBM's ongoing transformation as a company that continuously innovates and leads the market. Your Role and Responsibilities This role ensures client needs are satisfied by constructing partnerships between the Project Office, clients, vendors, and subcontractor organizations, and managing the implementation of these partnerships to ensure positive customer satisfaction. They build client satisfaction through formulation, development, implementation, and delivery of application, technical, and business solutions, responding to client requirements as specified in the contract or Statement of Work (SOW). They work with the Project Office and delivery organization as a primary point of contact for client needs requirements and expectations with regard to assigned IBM team operations. They provide account leadership to the service delivery team and direct teams to develop program, project, product, and business strategies, implementing resulting solutions to meet contract deliverables. They manage contractual cost, schedule, and service or product deliverables as they relate to the delivery organization. They manage IBM resources and coordinate client resources to deliver services and solutions to support the client organization. They support the Project Executive (PE) in identifying growth opportunities and contract profitability. They own quality for service provided by the delivery organization and is are responsible for tracking and reporting on service level performance. Project Management methodologies, emerging technologies and technical solutions pertaining to client needs should be areas of expertise. The employee Influences the functional strategy. Impact on Business/Scope: Accountable for projects or programs involving multi- functional, country-wide or regional teams. Responsible for overall functional program success. Activities are subject to business measurements, impact customer satisfaction, and impact functional, business unit, or country costs or expenses. ​ Required Technical and Professional Expertise Environment: Professional knowledge of function, business unit or country operations. Understand organizational resources, priorities, needs and policies. Preferred Technical and Professional Expertise Please see Job Description.

Record to Report Subject Matter Expert

Philippines

​Introduction At IBM, we know that transformation drives change, and it is in our DNA to continuously transform. Our Business Transformation Consultants help drive large scale change that spans IBM business units and geographies. As a part of this team, you will have the unique opportunity to be a part of driving IBM's ongoing transformation as a company that continuously innovates and leads the market. Your Role and Responsibilities * Solutions support for establishing Statement of Work (SOW) and related Service Level Agreement (SLA), determine potential process improvement & transformation opportunities and FTE identification. Participate in Client Orals and Workshops. * Participate in Transition/Migration through developing L1/L2/L3 process maps, lead and engage client discussions to agree on final solution, scope of work/process design and tools to be used. * Monitor Knowledge Transfer (KT) progress and ensure that topics will be revalidated against SOW and identify potential gaps. Work closely with operations and Transition Manager (TM) to ensure smooth migration. * You will be responsible for monitoring and managing the successful Transformation and subsequent delivery of the Service Operations Management (SOM) workstream, working with several external clients, to ensure that they are structured appropriately to deliver both direct and indirect business benefits. * Performs data & process analysis, due diligence and compare it against industry benchmark to assess operation's current maturity. Identify opportunities for improvement either through process reengineering, transformation or implementation of automation or tools. * Responsible to achieve transformation at a high level of change management experience, including challenging, inspiring and leading the team * Lead business change management, responsible for delivering multiple organisational change programmes which deliver the transformed operating model for client * Provide Operational support during critical situation by performing root cause analysis of issues and develop/offer solution alternatives, best practices and case. Work closely with the Delivery Leadership to develop a service recovery plan that is timebound. Required Technical and Professional Expertise * 14+ years of experience in Finance domain and preferably in a BPO environment * Validated skills and experience in handling various aspects of Record to Report processes * Prior exposure in implementation of ERP or tools in F&A environment (e.g SAP HANA, Oracle and it's equivalent) * Prior exposure to Solutions and Process Transition/Migration * Ability to exponent and engage multiple customers across the globe and handle critical issues * Focus on implementation of process improvements, tools and application to ensure delivery per SLAs/SOW ​ Preferred Technical and Professional Expertise * A Chartered Accountant or Masters in Business Administration-Finance * Proven experience in end to end Record to Report process. In depth process knowledge in central finance reporting, management reporting and reports * Ability to influence people internal/external customers, Operations and Finance partners * Ambitious individual who can work under their own direction towards agreed targets/goals and with creative approach to work * Intuitive individual with an ability to manage change and proven time management * Proven interpersonal skills while contributing to team effort by accomplishing related results as needed * Up-to-date technical knowledge by attending educational workshops, reviewing publications ​

Process Innovation Professional – Record to Report

Philippines

​ Introduction The Record to Report Analyst is essential to the ongoing profitable operations for one of the most globally recognized and respected companies in the world. By overseeing our financial activities, you will enable IBM to continue to bring to market ground-breaking innovations such as Artificial Intelligence, Cognitive Solutions, Cloud Infrastructure, and Blockchain technologies, to name a few. Your Role and Responsibilities As a Record to Report Analyst, you'll be able to do the following tasks/functions: ​ Reviews and processes journal entries; Performs account reconciliations and reports based on agreed deadlines with the client. Performance directly contributes to the delivery of Key Performance Indicator (KPI) which measures how the activities are based on agreed targets. Provides support to continuous improvement initiatives. Performs ad-hoc tasks as identified by the Team Lead. Required Technical and Professional Expertise With Accounting, Finance, Business, Economics, or other related management degrees Minimum of > 2-4 year work experience in Finance and Accounting. At least > 2 year of experience in General Accounting processes. With at least 2 years' experience in Business Process Outsourcing (BPO) setting With excellent understanding or working knowledge of general accounting and various accounting concepts and principles. With advance knowledge and demonstrated understanding on account reconciliation, identification of reconciling items and bring into resolution/closure, journal entry processing, month end close activities. With advance knowledge and skills in Excel. With excellent written, oral and interpersonal communication skills. With proficient knowledge and hands on experience in any related Accounting Software SAP, Oracle or any large scale ERP system is an advantage. Demonstrated knowledge and application of Generally Accepted Accounting Principles (GAAP, US GAAP, IFRS is an advantage). Ability to work independently in a fast-paced, dynamic setting while maintaining accuracy, prioritize tasks, manage multiple priorities and delivering against right deadlines. Demonstrated ability to solve complex of problem, results-oriented, committed to do follow ups, adds personal wisdom and experience to come to the best conclusion and solution, used multiple problem-solving tools and techniques, good relationship-building skills and should be a Team Player. Can work on flexible hours to meet changing work environment & schedule and to meet tight deadlines. Preferred Technical and Professional Expertise Certified Public Accountant ERP – Working knowledge and experience ​

Process Innovation Professional – Record to Report

Philippines

​ Introduction The Record to Report Analyst is essential to the ongoing profitable operations for one of the most globally recognized and respected companies in the world. By overseeing our financial activities, you will enable IBM to continue to bring to market ground-breaking innovations such as Artificial Intelligence, Cognitive Solutions, Cloud Infrastructure, and Blockchain technologies, to name a few. Your Role and Responsibilities As a Record to Report Analyst, you'll be able to do the following tasks/functions: Reviews and processes journal entries; Performs account reconciliations and reports based on agreed deadlines with the client. Performance directly contributes to the delivery of Key Performance Indicator (KPI) which measures how the activities are based on agreed targets. Provides support to continuous improvement initiatives. Performs ad-hoc tasks as identified by the Team Lead. Required Technical and Professional Expertise With Accounting, Finance, Business, Economics, or other related management degrees Minimum of > 2-4 year work experience in Finance and Accounting. At least > 2 year of experience in General Accounting processes. With at least 2 years' experience in Business Process Outsourcing (BPO) setting With excellent understanding or working knowledge of general accounting and various accounting concepts and principles. With advance knowledge and demonstrated understanding on account reconciliation, identification of reconciling items and bring into resolution/closure, journal entry processing, month end close activities. With advance knowledge and skills in Excel. With excellent written, oral and interpersonal communication skills. With proficient knowledge and hands on experience in any related Accounting Software SAP, Oracle or any large scale ERP system is an advantage. Demonstrated knowledge and application of Generally Accepted Accounting Principles (GAAP, US GAAP, IFRS is an advantage). Ability to work independently in a fast-paced, dynamic setting while maintaining accuracy, prioritize tasks, manage multiple priorities and delivering against right deadlines. Demonstrated ability to solve complex of problem, results-oriented, committed to do follow ups, adds personal wisdom and experience to come to the best conclusion and solution, used multiple problem-solving tools and techniques, good relationship-building skills and should be a Team Player. Can work on flexible hours to meet changing work environment & schedule and to meet tight deadlines. Preferred Technical and Professional Expertise Certified Public Accountant ERP – Working knowledge and experience

Procure to Pay Professional – Manila

Philippines

​Introduction The Finance & Admin Business Analyst is essential to the ongoing profitable operations for one of the most globally recognized and respected companies in the world. By overseeing our financial activities, you will enable IBM to continue to bring to market ground-breaking innovations such as Artificial Intelligence, Cognitive Solutions, Cloud Infrastructure, and Blockchain technologies, to name a few. Your Role and Responsibilities As a Procure to Pay Analyst, you'll be able to do the following tasks/function: ​ Reviews/validate Invoice received inputs invoices details into ERP, Process wire /EFT Payment, create/Amend new or existing customer data in ERP, manage vendor/supplier queries, perform vendor reconciliations and reports based on agreed deadlines with the client. This role will let you improve your Finance and Accounting skills and business knowledge to directly contribute to the delivery of Key Performance Indicator (KPI) which measures how the activities are based on agreed targets. You will have the opportunity to support continuous improvement initiatives, provide training, education to junior team members, learn the new processes from the client or third party, and understand Exception, cerate DTP & Amend DTP with updates. Required Technical and Professional Expertise With Accounting, Finance, Business, Economics, or other related management degrees. Minimum of 0 to 1 year work experience in Finance and Accounting. With Basic understanding or working knowledge of general finance and various finance concepts and principles. With Basic knowledge or Beginner level in Excel. With good written, oral and interpersonal communication skills. Ability to follow and complete straightforward, stand-alone tasks within detailed instructions and predefined procedures. Ability to work independently in a fast-paced, dynamic setting while maintaining accuracy and delivering against deadlines. Preferred Technical and Professional Expertise ERP working experience Relevant Accounts Payable Experience ​ ​ ​ ​

Procure to Pay Professional – Naga

Philippines

​ ​ Introduction The Finance & Admin Business Analyst is essential to the ongoing profitable operations for one of the most globally recognized and respected companies in the world. By overseeing our financial activities, you will enable IBM to continue to bring to market ground-breaking innovations such as Artificial Intelligence, Cognitive Solutions, Cloud Infrastructure, and Blockchain technologies, to name a few. Your Role and Responsibilities As a Procure to Pay Analyst, you'll be able to do the following tasks/function: ​ ​ Reviews/validate Invoice received inputs invoices details into ERP, Process wire /EFT Payment, create/Amend new or existing customer data in ERP, manage vendor/supplier queries, perform vendor reconciliations and reports based on agreed deadlines with the client. This role will let you improve your Finance and Accounting skills and business knowledge to directly contribute to the delivery of Key Performance Indicator (KPI) which measures how the activities are based on agreed targets. You will have the opportunity to support continuous improvement initiatives, provide training, education to junior team members, learn the new processes from the client or third party, and understand Exception, cerate DTP & Amend DTP with updates. Required Technical and Professional Expertise With Accounting, Finance, Business, Economics, or other related management degrees. Minimum of 0 to 1 year work experience in Finance and Accounting. With Basic understanding or working knowledge of general finance and various finance concepts and principles. With Basic knowledge or Beginner level in Excel. With good written, oral and interpersonal communication skills. Ability to follow and complete straightforward, stand-alone tasks within detailed instructions and predefined procedures. Ability to work independently in a fast-paced, dynamic setting while maintaining accuracy and delivering against deadlines. Preferred Technical and Professional Expertise ERP working experience Relevant Accounts Payable Experience ​ ​

Order to Cash Professional – Naga

Philippines

​ Introduction The Finance & Admin Business Analyst is essential to the ongoing profitable operations for one of the most globally recognized and respected companies in the world. By overseeing our financial activities, you will enable IBM to continue to bring to market ground-breaking innovations such as Artificial Intelligence, Cognitive Solutions, Cloud Infrastructure, and Blockchain technologies, to name a few. Your Role and Responsibilities As an Order to Cash Analyst, you'll be able to do the following tasks/function: ​ Ensure Customer Payments are applied accurately and timely in accordance with Service Levels Agreements. Apply receipts to open balances and Rectify processing errors if needed. Download customer remittance details and ensure customer payments are applied based on it. Research any unidentified payment receipts and work with Cash Collectors to determine correct posting. Maintain a Daily Cash Receipt file to document the processing time for the cash applied payments. Respond to inquiries regarding payment status. Create and distribute monthly reports. Attend Monthly AR Meeting to discuss On-Account and Suspense Account payments together. Review and update Desktop Procedures (DTP). Required Technical and Professional Expertise With Accounting, Finance, Business, Economics, or other related management degrees. Minimum of 0 to 1 year work experience in Finance and Accounting. With Basic understanding or working knowledge of general finance and various finance concepts and principles. With Basic knowledge or Beginner level in Excel. With good written, oral, and interpersonal communication skills. Ability to follow and complete straightforward, stand-alone tasks within detailed instructions and predefined procedures. Ability to work independently in a fast-paced, dynamic setting while maintaining accuracy and delivering against deadlines. Preferred Technical and Professional Expertise Knowledge of SAP or Autorek/AutoBank is an advantage. Experience in Customer Service/AR support or handling customer inquiries is an advantage​. Similar work experience of at least one year especially in a BPO or similar fast-paced setting.

Collections Analyst – Naga

Philippines

​Introduction The Finance & Admin Business Analyst is essential to the ongoing profitable operations for one of the most globally recognized and respected companies in the world. By overseeing our financial activities, you will enable IBM to continue to bring to market ground-breaking innovations such as Artificial Intelligence, Cognitive Solutions, Cloud Infrastructure, and Blockchain technologies, to name a few. Your Role and Responsibilities As a Collections Analyst, you'll be able to do the following tasks/function: • Manage assigned AR portfolio • Perform collection tasks based on prescribed Collection tactics defined in the system/tool. • Respond to inquiries from internal and external customers • Do a reconciliation of accounts or research on disputed AR • Coordinate resolution of customer disputes • Prepare or update Desktop Procedures (DTP) Required Technical and Professional Expertise • Bachelor's Degree in Finance, Accounting or other Business-related course • Good working knowledge of Accounts Receivables (AR) • Good understanding of Business to Business (B2B) collections concepts. • Ability to manage volume of accounts and work independently. • Ability to prioritize tasks, manage multiple priorities and tight deadlines • Good relationship-building skills and should be a Team Player • Proficient in using MS Excel. • Good communication skills, both in spoken and in written English, and has neutral accent Preferred Technical and Professional Expertise -At least 1 yr. experience in collecting from corporate customers - Knowledge of various collection techniques is required - Knowledge of SAP or any collection tool will be an advantage - Experience in Customer Service/AR support or handling customer inquiries will be an advantage

Record to Report Professional – Manila

Philippines

​ Introduction The Record to Report Analyst is essential to the ongoing profitable operations for one of the most globally recognized and respected companies in the world. By overseeing our financial activities, you will enable IBM to continue to bring to market ground-breaking innovations such as Artificial Intelligence, Cognitive Solutions, Cloud Infrastructure, and Blockchain technologies, to name a few. Your Role and Responsibilities As a Record to Report Analyst, you'll be able to do the following tasks/functions: ​ Reviews and processes journal entries; Performs account reconciliations and reports based on agreed deadlines with the client. Performance directly contributes to the delivery of Key Performance Indicator (KPI) which measures how the activities are based on agreed targets. Provides support to continuous improvement initiative. Performs ad-hoc tasks as identified by the Team lead. Required Technical and Professional Expertise With Accounting, Finance, Business, Economics, or other related management degrees Minimum of 0 to 1 year work experience in Finance and Accounting" With Basic understanding or working knowledge of general accounting and various accounting concepts and principles. With Basic knowledge or Beginner level in Excel" With good written, oral and interpersonal communication skills" Ability to follow and complete straightforward, stand-alone tasks within detailed instructions and predefined procedures. Ability to work independently in a fast-paced, dynamic setting while maintaining accuracy and delivering against deadlines. Can work on flexible hours to meet changing work environment & schedule and to meet tight deadlines. ​ Preferred Technical and Professional Expertise ERP working experience Relevant Accounts Payable Experience
There was a time where I never would have imagined a non-technical, passionate psychology grad like myself would cross paths with an organization like IBM - but here I am, a few years in and so grateful that I did!

Alyssa, IBM

Senior Consultant

​It's amazing we can learn so much from each other and how easy it is to connect with IBMers around the world.

Supatsara Rodratsa, IBM

Software Developer
Looking for Better Jobs?
We are here to help you find the best opportunities at companies that care! Sign up to join our platform and receive the newest job alerts and updates, straight to your inbox.
Looking for Talents?
If you're an employer looking to hire female talent, you can post your jobs on our platform and gain access to over 70,000 women from our community!