Back to Blogs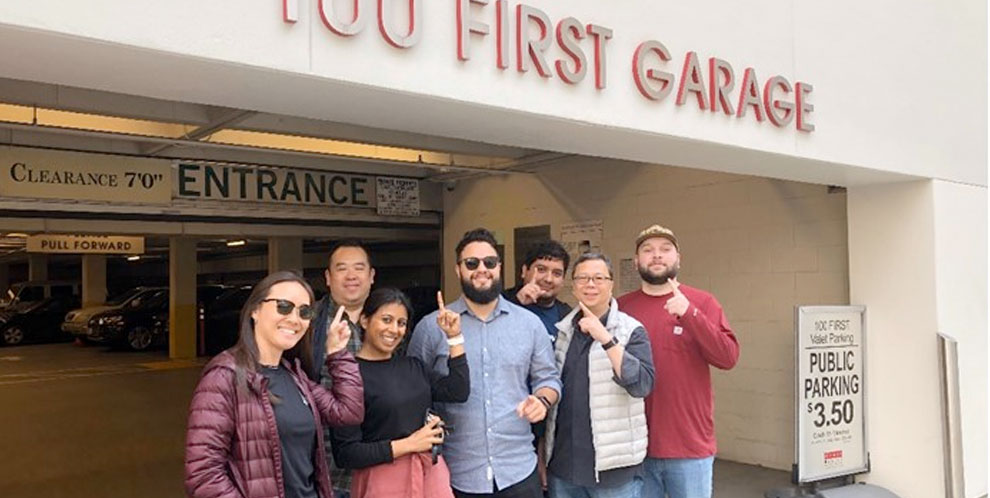 Does Your Company Walk the Talk on 'Diversity and Inclusion'?
I​BM has a long history of actively supporting diversity and inclusion — from policies enacted for equal pay for equal work in 1935 to providing domestic partnership benefits over 20 years ago (being one of the first major corporations to do so) to active opposition to Texas's anti-LGBT proposed legislation. In everyday life at IBM, there are programs, policies, and people driving inclusive behavior, including ensuring equal representation for growth opportunities and anti-bullying training required for all employees. Just recently, I got to speak at Silicon Valley Forum's Women in Tech Festival as IBM was the premier sponsor for the event.
​
I started my career at IBM many years ago. I left after 11 years and spent 3 years in startups and doing independent consulting and then returned to IBM. I spent my career applying new technologies to solve client problems and driving the evolution of the technologies into hardened software products and cloud services. In 2014, I founded the IBM Garage to co-create innovative solutions with clients using IBM Cloud and I've been the CTO thru our incremental growth and now exponential growth with IBM adopting the IBM Garage Methodology across the company. In 2017, I was appointed IBM Fellow by our CEO, the highest technical executive level in IBM. I am one of 89 active Fellows developing and driving our technical strategy. A key role of IBM Fellows and all technical leaders in IBM is to grow our technical talent and I believe that diversity and inclusion are fundamental to our success as a company and as a technical community. This year we reached a milestone with 4 out of our 8 new IBM fellows being women!
Step one to driving the expansion of diversity and inclusion is to establish a personal deep belief that they are core to business success and are personally enriching. I learned to value diversity at a young age as my mother has always fought for equal rights. I later learned the value of diverse teams in business, both from my personal experience and from studies such as McKinsey's 'Delivering thru Diversity' and IBM's 'Women, leadership, and the priority paradox.' I take actions every week to ensure inclusion. This week I consulted our Diversity and Inclusion office on diversity of photos for a publication, worked on shaping a job role for a high potential woman architect, and nominated attendees for Grace Hopper from outside of North America.
​
Walking the Talk
Our team has a diverse set of designers, developers, and architects. We have Garages focused on IBM Cloud in 12 countries. We have men and women, people of various ethnicities and religions, recent graduates to 30 year IBMers, right brain and left brain thinkers, introverts and extroverts, geeks and sports lovers. The diversity and inclusion in the Garages have been critical to our success innovating with clients.
Here are some of the things we are doing to foster diversity in IBM, and I've added some advice for potential employees too:
• Hiring diverse leaders who have empathy
We focus on ensuring diversity in our leadership team at all levels. We ask our minority (of all kinds) leaders to take a leadership role in improving diversity. Leaders who empathize with different points of views and ways of working will foster a culture of lively interactions maximizing the benefits of diversity. As a prospective employee, consider the diversity of the leadership of the company and the part of the company you would work for. At IBM, our female CEO Ginni Rometty is a truly inspirational leader and caring person. In the IBM Garage for Cloud, we have 7 male leaders and 6 female leaders of various ethnicities, religions, and ages across the world.
•Ensuring interviewers come from diverse backgrounds – matched to candidates when possible
I often remind hiring managers that any candidate who is a woman or minority and/or places priority on diversity will absolutely notice the diversity of a team when they interact or interview with that team. We have a lot of women leaders in the Garage. We make a point of having women interview women candidates and matching roles (e.g. a technical woman interviewing a technical candidate), and do our best to have diversity in all sets of interviewers. Is there diversity in who is interviewing you appropriate for the region you are in? Just this week, I got a good lesson in considering the regional population diversity – don't apply what would be diverse representational from one region to another.
•Having an intentionally inclusive public presence
Imagine a 25-year-old Latina researching a company she is interviewing for and sees a speaker lineup that is mostly white male over 40 on their conference website. If I were her, I might not even show up for the interview. Is the company you are interviewing for showing and actively promoting diversity in their public presence? At IBM, diversity and inclusion are considered core to the success of our business and it shows on every public platform. This week, when asked to recommend a few Garage consultants to include in a social media event, I recommended women and men from geographies outside of US and of different ethnicities and different job roles.
BeingTruly Inclusive, Not just Diverse
Diversity and inclusion must go to together. In an article on inclusion, the Society for Human Resource Management defines inclusion as "the achievement of a work environment in which all individuals are treated fairly and respectfully, have equal access to opportunities and resources, and can contribute fully to the organization's success." I think what makes an environment truly inclusive is:
•Value, action, and continuous improvement
Inclusion isn't just to be talked about, action must be taken. Missteps occur, in life and work, that need to be addressed, differences need to be celebrated, and everyone must be held accountable. There was a mistake in scheduling a recognition event in conflict with a major religious holiday of one of the people being recognized. That team is now checking for religious holidays against the planned attendees. As a potential employee, ask how missteps are handled by the company you are considering? If you are determining whether a company is right for you, ask to talk to potential colleagues so you can ask them about the culture and what efforts are made to continuously improve. If you are considering IBM, I am confident you will be impressed with what you hear (as I am impressed by what we do).
• Programs and policies, and use data
Does the company you are interviewing at have programs that are proactive in matching women and minorities with growth opportunities and mentors? We have lots and lots of programs and communities. I co-lead a women's group for technical women in our IBM Cloud and Cognitive organization building community and providing valuable guidance. Another example is that I always check and drive that the diversity of attendees nominated for a special training match the diversity of the organization's population. My favorite new program IBM has is 'Tech Re-entry' which provides paid apprenticeships to talented technical professionals who took a break from the workforce for whatever reason, and would like to come back and relaunch their careers.
• Setting expectations and actively addressing issues
The IBM Garage recently published a blog series. We sent out a request for diverse population of writers. However we got submissions mostly from men in North America, coming from the experienced population. Upon seeing this, we proactively asked consultants from other geographies, women, and people with different experience levels to write additional blogs. We also discussed it as a senior leadership team, and I'm optimistic we will do better in the future.
• Knowledge and sensitivity
As you start a new job, you can respect people's privacy while getting to know them at a more personal level. Take the time to get to you know your colleagues more holistically, so you can better benefit from their different points of view and become knowledgeable about them in order to be more inclusive. Imagine you learn that a third of your team doesn't have kids. Change the 'how was your weekend' discussion that is getting dominated by 'teenagers are a delight…' (I know as I have one) and unintentionally excludes non-parents to a more inclusive discussion.
Seeing Real Results
Diversity and inclusion aren't always easy – it is easier to relate to people like ourselves, but that is simply not as interesting or productive or innovative. No one and no organization are perfect on inclusion. When we aren't inclusive, we need to recognize it, learn, correct, and address how to avoid the lack of inclusion going forward. The starting point is to truly care about diversity and inclusion and continuously improve.
I see the difference diversity and inclusion make every week in our Garage work and in IBM. I learn from differences in thinking far more than I do from homogeneity. The quality of creative ideas we develop for our clients are very much improved by bringing together different points of view. The breakthrough ideas most often come from reaching beyond our own experiences. And for me personally, seeking and having diversity amongst my team, my colleagues, and my friends greatly enriches my life.
I and my career have benefited from IBM's inclusion programs. I'm participating in IBM's public Be Equal program, a call to arms to society at large to promote gender equality. I hope you will join our Be Equal community and make a pledge too. In conclusion, I'm proud to be a female IBM Fellow, proud to be a female IBMer, and proud to be an IBMer.
The original blog was published here.
​
Half the Sky's mission is to supply the tools that can give every woman the ability to build a successful career and be fully prepared for the future of work. So, that they can lead a healthy, prosperous and more balanced/blended lifestyle of their choosing. By building your confidence, you're setting foundations to empower yourself and your career. The world is your oyster, and it starts with you.
Enjoyed this article let us know your thoughts in the comments below:
---
About half the sky
half the sky (HTS) is a career platform for women connecting you to career opportunities at companies that care. Providing you with information, tips and strategies to navigate the rapidly changing workplace.
Sign up to get career tips and job alerts directly to your inbox! Join us to shape the future of women at work together!
---