About Us
It really is not about us, it is about YOU.
We at half the sky® (HTS) believe that you as a woman should be able to excel in your career and be a wife, mother, daughter or any other roles you desire. Having a career should not get in the way of you being you and that is why HTS was created - to connect women to career opportunities at Companies that Care™.
As a career platform, we want to empower you to grow your career by connecting you with companies that value women in their organizations.
HTS Circle links you with a community of career women and mentors

HTS Blog equips you with information, tips and strategies to navigate the workplace of today and tomorrow.
Beyond working with women, we hope to be a catalyst in transforming companies into organizations where every woman can achieve career success.
​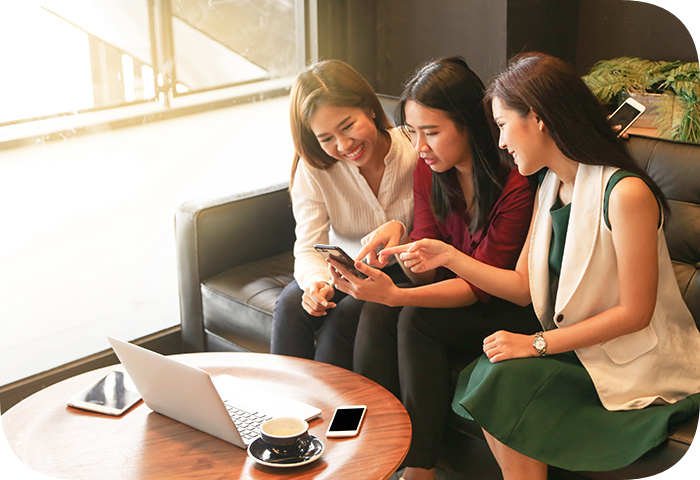 Our Promise
Women remain underrepresented at every level in most companies and are more likely to think that being a woman lowers their chances for a promotion or raise.
​​HTS hopes to increase female representation at every level. The companies we work with are committed to growing women leadership representation in their organizations. They have leadership development programs as well as mentorship and coaching programs to help female employees advance their careers.
​
Our Mission
To level the playing field for women at work and to help companies that care™ build a diverse talent pipeline for the workforce of today and tomorrow.

​
Companies that Care Initiatives
We want to make the workplace a more inclusive environment for women. The companies featured on HTS offer flexible working arrangements, paid parental leave, Return to Work policies, equal pay initiatives and many more.
Get to know our Companies that Care