Back to Blogs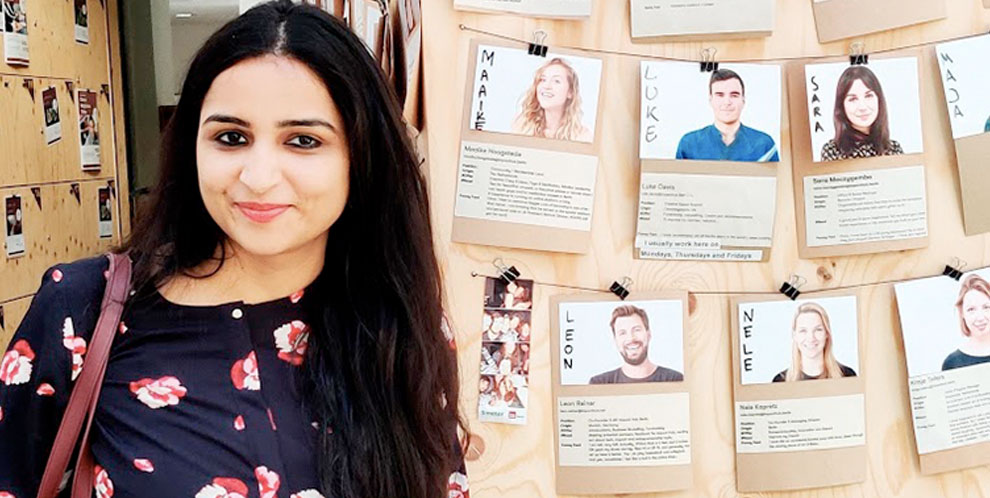 How IBMer Nishtha is Bringing AI Fairness to Bollywood
​The women of IBM are doing some amazing things to change the world, so let's celebrate them! We caught up with Nishtha Madaan, Research Engineer at IBM India and an AI superstar! In 2017, Nishtha and her team published a viral paper on the presence of gender stereotypes in Bollywood movies and how we can use AI to remove these stereotypes from the text.
Want to learn more about the incredible women at IBM and how you can join them and work at IBM? Head over to our Careers Page.
​
​
Tell us a little about yourself!
I started my professional journey 5 years ago with IBM Research in India and it has been incredible. Currently, I work as an Advisory Research Engineer with the Trusted AI Team. We work on integrating fairness into machine learning models so that the solutions are trustworthy, inclusive, and explainable.
​
What set you on the road to where you are?
In 2017, my senior manager and I started studying Bollywood movie storylines to show that AI fairness is necessary. We explored ways to mitigate the biases present in these stories.
During this time, I mentored some fantastic interns, who helped work on this problem. Soon after we completed this work and published our research online, it was cited by several news companies and premier newspapers like Times of India and Hindustan Times. More than 50 platforms published articles on our work and I even got invited to talk at several international and national venues.
​
What has been your biggest success?
I was named among the Top 100 Women in AI Ethics 2019 globally. I was the only selection from India. It led to my increased interest in the area. We now have a formal team of researchers working on AI Fairness with many of our clients.
​
Why did you choose IBM?
I attribute all my achievements to the flexibility and inclusive work environment offered by IBM. We are allowed to collaborate freely, which has been fuelling my personal growth.
​
What do you enjoy doing outside of work? How do you find a balance between these things and your work?
I like to mentor students outside of work. This helps expand my horizon and get some experience on how to fail or succeed in various different ways. Therefore, I learn every day that there is no set path of success or possible failure. So, I try to do my best in everything and leave the rest.
​
The original blog was published here.
​
Half the Sky's mission is to supply the tools that can give every woman the ability to build a successful career and be fully prepared for the future of work. So, that they can lead a healthy, prosperous and more balanced/blended lifestyle of their choosing. By building your confidence, you're setting foundations to empower yourself and your career. The world is your oyster, and it starts with you.
Enjoyed this article let us know your thoughts in the comments below:
---
About half the sky
half the sky (HTS) is a career platform for women connecting you to career opportunities at companies that care. Providing you with information, tips and strategies to navigate the rapidly changing workplace.
Sign up to get career tips and job alerts directly to your inbox! Join us to shape the future of women at work together!
---