Back to Blogs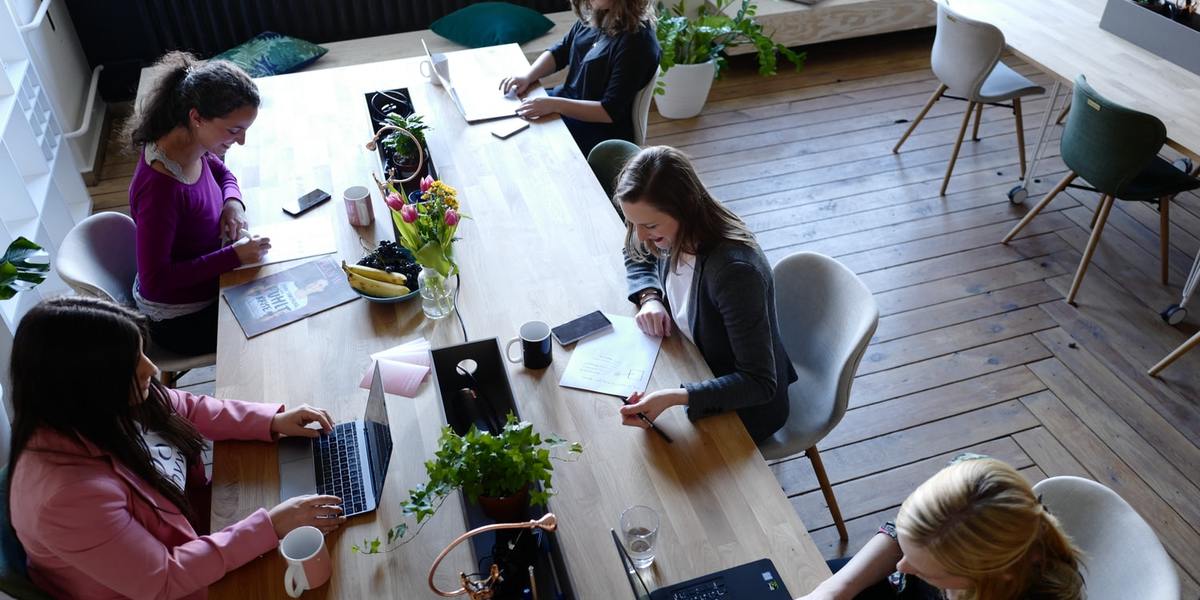 Spotlight on Companies: Empowering women in the workplace and beyond.
​The clamor for gender diversity in the workplace has been continuing and intensifying as women learn to stop tolerating gender bias at work. However, they can't do this alone and it's up to their employers to support them by creating a safe space where women can grow professionally.
Here at Half the Sky Asia, we salute the companies that have made these long-needed changes, standing with us in empowering female workers to become anything they want to be.
These companies promoting gender equality have set organization-wide initiatives including flexible working arrangements, paid parental leave, and more. They are our partners in helping female candidates and employees pursue their careers unhindered by gender inequality.
Get to know some of our Companies that Care and what these gender equality company examples are doing to support female employees:
In order to foster stronger connections, female employees at Cisco formed the Connected Women network in 1997. Their vision is to "attract, develop, retain, and celebrate" the women at Cisco, allowing them to be their authentic selves while at work. Since then, their community has grown to 4,000 members from around 40 countries worldwide. Activities such as mentorship, speaker's series, networking events, and community drives have been shown to help female employees feel like they belong despite being in a typically male-dominated industry.
​
Employee health is the focus of Equinix's initiative. The company provides its employees and their families with excellent healthcare and counseling. The program varies depending on where they're based, which means specialized care that truly caters to their needs. Moreover, paid vacations and holidays allow employees proper rest without worries, while year-round volunteer opportunities encourage a sturdy foundation for a connected community. Equinix also has several Employee Resource Groups, including the Equinix Women Leaders Network and PrideConnect. These are the main avenues for networking within their various groups which often hold different programs and events.
​
Employees at Jacobs enjoy a wealth of benefits ranging from retirement to disability benefits. They also receive parental leave and paid time off. Work is more manageable as well with opportunities for flexible or remote work. It's all part of the company's embodiment of "We live inclusion," a commitment to tangible leadership and accountability. To promote this practice further, they've tied inclusive behavior to the performance review of their leaders as well as to compensation programs. As for their employees, they receive conscious inclusion training. In addition, the Jacobs Employee Networks (JENs) partnered with Human Resources to remove gendered language from job descriptions and form gender-diverse job interview panels.
​
​
The DuPont Women's Network (DWN) serves to encourage the company's female employees to strive for leadership positions. This becomes possible by establishing a strong female-oriented community open to those even across the globe. DWN projects and newsletters aim to increase women's networking opportunities and drive inclusive leadership. Overall, the effect of the DWN improves the company's gender parity while attracting and retaining female employees.
​
Diverse communities thrive at Johnson Control. Groups for women, Asians, Hispanics, emerging leaders, LGBTQ, people with visible and invisible disabilities, and more comprise their inclusive work culture. This allows all employees going through similar experiences to commune and share their personal development. Moreover, Johnson Control's staff are not just employees, they're also seen as business partners actively contributing to sustain this culture in the company.
The future of women at work is bright and exciting with these companies. Here's to more joining the fold, and to workplaces that truly embody the spirit of inclusion.
​
Half the Sky's mission is to supply the tools that can give every woman the ability to build a successful career and be fully prepared for the future of work. So, that they can lead a healthy, prosperous and more balanced/blended lifestyle of their choosing. By building your confidence, you're setting foundations to empower yourself and your career. The world is your oyster, and it starts with you.
Enjoyed this article let us know your thoughts in the comments below:
---
About half the sky
half the sky (HTS) is a career platform for women connecting you to career opportunities at companies that care. Providing you with information, tips and strategies to navigate the rapidly changing workplace.
Sign up to get career tips and job alerts directly to your inbox! Join us to shape the future of women at work together!
---