Paid Parental Leave

Return to Work Policy

Flexible Working Arrangements

Mentorship Program

Breastfeeding Rooms

Sponsorship Program

Leadership Development Program

Coaching Program

Raise Numbers Of Women In Leadership

Internal Women's Networking Group

Equal Pay Initiatives
​
We Live Inclusion

At Jacobs, we're challenging today to reinvent tomorrow by solving the world's most critical problems for thriving cities, resilient environments, mission-critical outcomes, operational advancement, scientific discovery and cutting-edge manufacturing, turning abstract ideas into realities that transform the world for good. With $14 billion in revenue and a talent force of approximately 55,000, Jacobs provides a full spectrum of professional services including consulting, technical, scientific and project delivery for the government and private sector.
TogetherBeyond℠ is our approach to living inclusion every day and enabling diversity and equality globally. It's not about numbers, statistics or quotas — it's about every one of our people and the collective strength we take from their unique perspectives, ambitions and dreams.
Having a culture of belonging where everyone can join in and thrive allows us to recruit and retain the best global talent and drive innovative solutions for our business, clients and communities.
​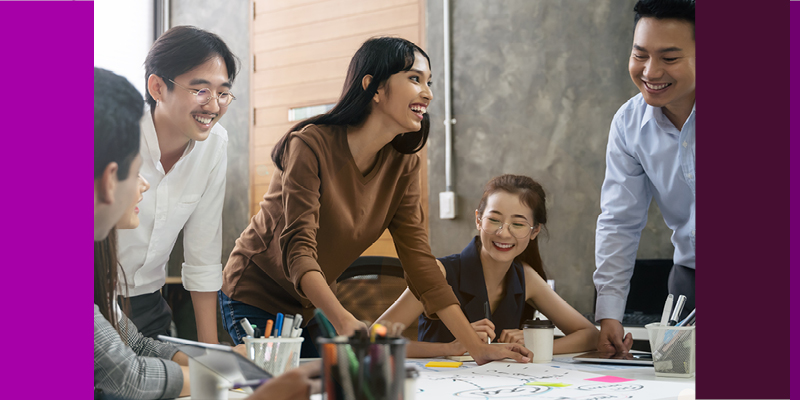 "We live inclusion" is supported by the strength of tangible leadership commitment and accountability at Jacobs. That's why we have executive team diversity of 60% andBoard diversity of 55%, and it's why we've also tied inclusive behavior to our leaders' performance review and compensation programs and delivered conscious inclusion training to nearly all (98%) of our people.
Other recent TogetherBeyond-driven achievements include:
We launched the Jacobs Equality Matching Campaign, matching up to $100,000 of employee donations to eligible causes dedicated to inclusion, equality and justice around the world.

We created theglobal TogetherBeyond Inclusive Leader of the Year Award to incentivize and reward inclusive leadership.

Our Jacobs Employee Networks (JENs) partnered with Human Resources to promote inclusive practices such asremoving gendered language from job descriptions and creating gender-diverse job interview panels.

Looking ahead, our aspirational goal is to create a 40-40-20 gender-balanced workforce around the globe (40% men, 40% women and 20% open to any gender) over the next five years.

​
We Walk The Talk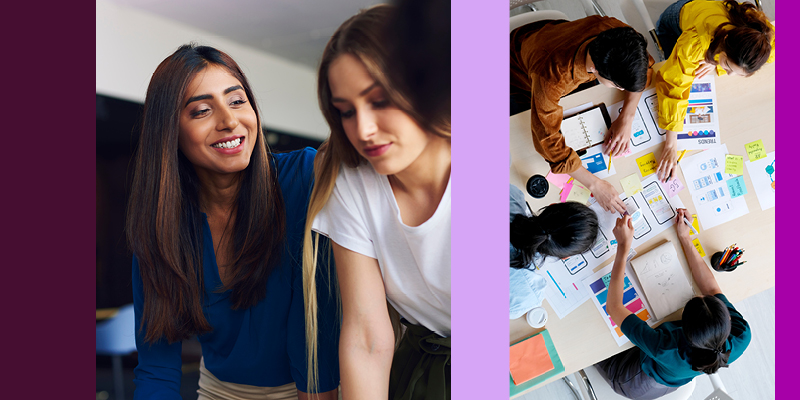 Our TogetherBeyond culture continues to be recognized by the world's leading equality organizations:
We were ranked in the top quartile of Forbes' Best Employer for Diversity 2020.

We were awarded Employer of Choice for Gender Equality by Australia's Workplace Gender Equality Agency (WGEA) for the fifth year running.

In the U.K., we recently received bronze level accreditation from Clear Assured, one of the U.K.'s leading external inclusion and diversity benchmarking agencies.

We won the Environmental Business Journal's Award for Industry Leadership in Inclusion & Diversity.

In Australia we won our first "Bronze" award in the Australian Workplace Equality Index, while placing in the top 50% of Stonewall's Workplace Equality Index for the first time in the U.K.

​
Amplifiers For Change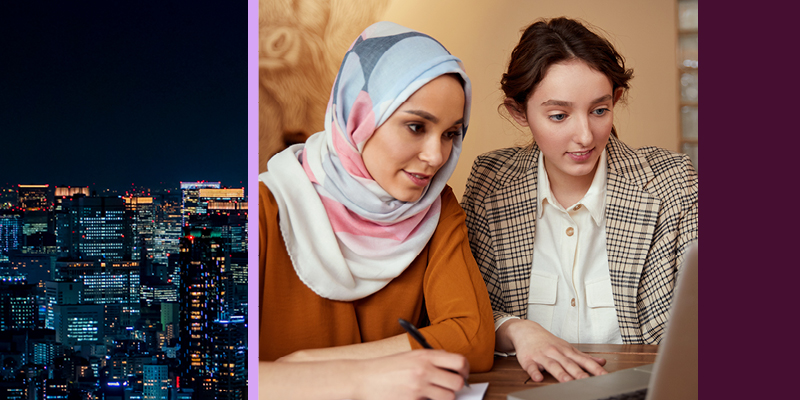 At Jacobs, we know that if we are inclusive, we're more connected, and if we are diverse, we're more creative. We're committed to creating a Culture of Caring — a workplace that values the safety, positive mental health and sense of belonging of all employees.
We promote diversity because it makes us a stronger company, where brilliant people of all backgrounds feel at home. And our widely-different perspectives and talents around the globe greatly enhance our ability to provide clients with more imaginative and effective solutions.
We aim to make inclusion and diversity core attributes of our identity, embedded in all of our employment and business practices in all locations.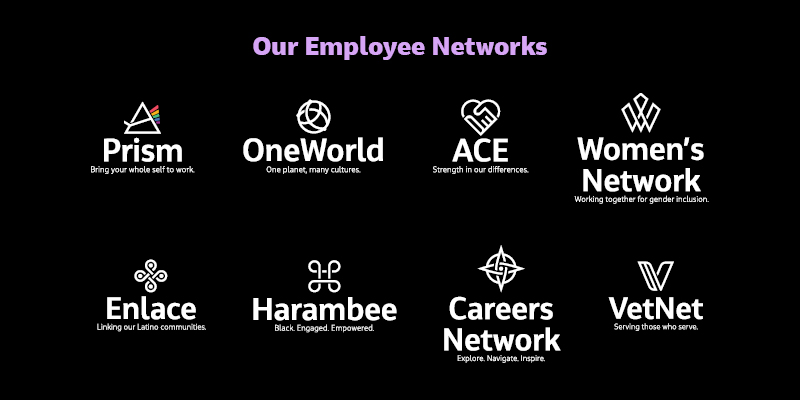 Our eight Jacobs Employee Networks (JENs) have nearly 23,000 members among them and work to promote inclusion and equality, not only within Jacobs but with our clients, potential recruits and with the communities we serve. The JENs are entirely employee-led and organized, partnering with leadership to drive strategy and policy.
In the last two years, we:
Launched Conscious Inclusion training for all employees and trained 82% in 2019.

Appointed the first female executive vice president in the company's history, and five of our eight executive leadership team members are now women.

Received honors from the 2020 Women on Boards for our commitment to Board diversity in having at least 20% women on our board of directors – ultimately achieving executive team diversity of 63% and Board diversity of 45%.

Launched our new E3 program designed to Engage, Excel and Elevate as an opportunity to provide our employees a defined career trajectory

​
We Care About You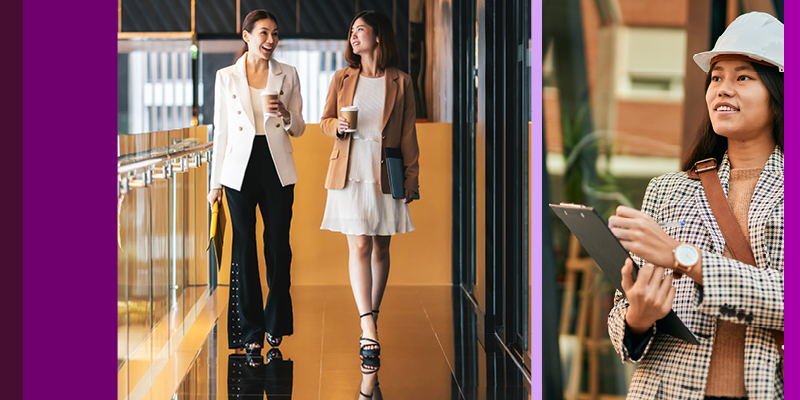 Our health and welfare benefits are designed to invest in you, and in things you care about. Your health. Your well-being. Your security. Your future.
Flexible work schedules and opportunities to work remotely

Educational reimbursement

Retirement benefits

Employee stock purchase plan

Health benefits

Disability benefits

Life and accident insurance

Voluntary benefits

Paid time off and paid holidays

Parental leave
​
Check Out Our Virtual Recruitment Booth Below!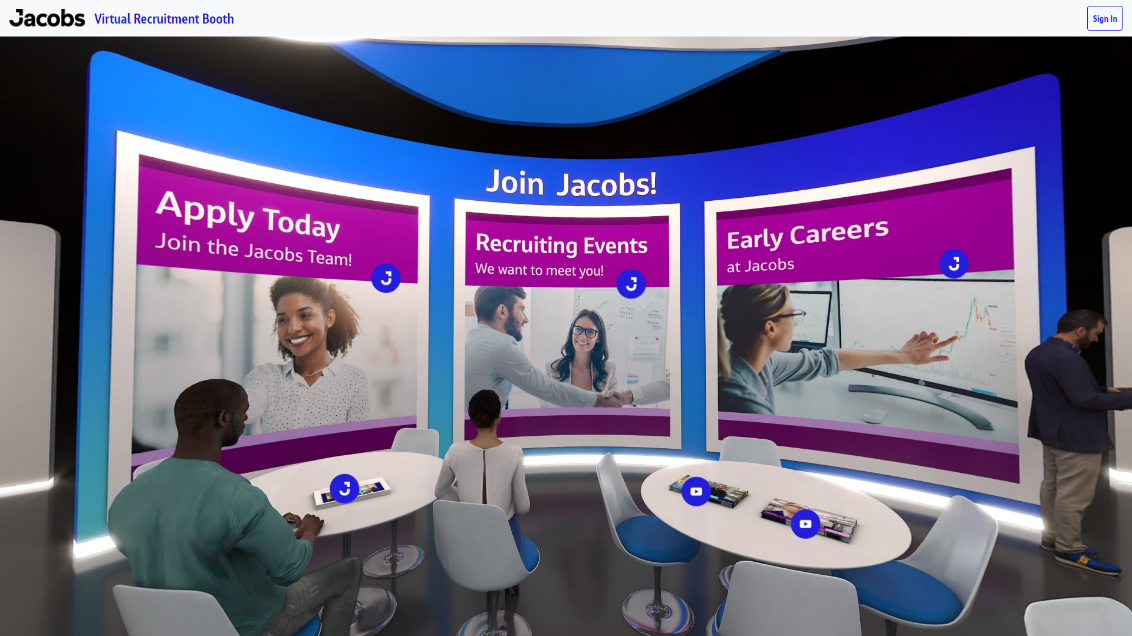 Receive all job alerts right into your inbox
​We have seen the benefits of a significant increase in gender diversity over the last several years and believe this next phase of our journey — delivering on the Justice and Equality action plan — is critical to our company's success.

Steve Demetriou, Jacobs

Chair and CEO

​Over the past three years we have put a focus on inclusion and formalized it in TogetherBeyond℠, our global inclusion and diversity strategy. Our Women's Network – whose mission is to accelerate a cultural shift by empowering women and promoting gender equality – is particularly strong with more than 5,000 members globally. And by working together, all of our Employee Networks partner with HR to promote inclusive practices like removing gendered language from job descriptions, creating gender-diverse job interview panels.

Marietta Hannigan, Jacobs

Executive Vice President, Chief Strategy, Corporate Development & Communications Officer

​Inspiration, inclusion and innovation were identified as the three pillars of Jacobs' culture transformation.

Shelie Gustafson, Jacobs

Chief Human Resource Officer

​The best part of working at Jacobs is having a network that extends beyond my home office: from working a 6-month secondment in Manila to getting to know colleagues in the Australian offices through the Jacobs' Employee Networks & more.

Niki Roy, Jacobs

Civil Design Specialist

​The opportunities and support that I have experienced at Jacobs is phenomenal. From working on assignment in Darwin, Australia for six months on the Jacobs Go! program, to working on relevant impactful projects within my community, the work I do is always meaningful and fulfilling.

Thalia Gonzalez, Jacobs

Transportation Professional Engineer

​Being part of a company that reflects my own values makes me feel a sense of belonging and knowing that all I do is worth it – be it work or extra-curricular activities. Engaging with colleagues from across the world and learning to respect and appreciate each other is a joy as well.

Dr. Ariane Brotto, Jacobs

Principal Carbon & Energy Consultant

​One of the best things about working at Jacobs is the opportunity for young professionals to develop and gain new skills by working in different teams, citing her own experience of working in highways, drainage, environment and now rail. To Daisy, #OurJacobs makes her feel as though there's a bright future ahead with endless possibilities for professional growth.

Daisy Carter, Jacobs

Rail Technician and Chapter Lead for Jacobs Women's Network

​You are the advocate of your own career, so take every opportunity and expand those networks where possible. There's lots of different things at Jacobs to get involved with that enable you to make career choices and expand your horizons for the future.

Chloe Pascoe, Jacobs

Project Controls Engineer

​Everyone has a lot of knowledge to share and is willing to help. The work itself is challenging and always changing, so I am always getting great new experiences.

Ericka Saari, Jacobs

Process Engineer
Looking for Better Jobs?
We are here to help you find the best opportunities at companies that care! Sign up to join our platform and receive the newest job alerts and updates, straight to your inbox.
Looking for Talents?
If you're an employer looking to hire female talent, you can post your jobs on our platform and gain access to over 70,000 women from our community!