We have offices across Asia Pacific including Australia, China, India, Indonesia, Japan, South Korea, Malaysia, Singapore and Thailand.
View All
Johnson Controls
Jobs
Paid Parental Leave

Mentorship Program

Leadership Development Program

Coaching Program

Raise Numbers Of Women In Leadership

Internal Women's Networking Group

Equal Pay Initiatives
​

Women in STEM.
We have endless opportunities for women in science, technology, engineering and math fields who are starting their careers or looking for their next opportunity. We developed the "Coolest Women in the World" program. This program allows women in the HVAC industry to connect and we are constantly looking for new ways to recruit women and encourage you to apply for any of our open positions.

We Are Committed.
At Johnson Controls, we build a culture of diversity and inclusion through accountability, including CEO-approved diversity goals, regular executive review of our results, and behavior-based efforts such as coaching/mentoring, leadership development, succession management and diversity leadership summits. Female executive representation was 22 percent globally.
We also have long understood the value of diversity and inclusion. It is present in everything we embody – from our values to our Leader Expectations Model. Building on this history, our leadership is moving diversity and inclusion beyond a foundational value to a business imperative.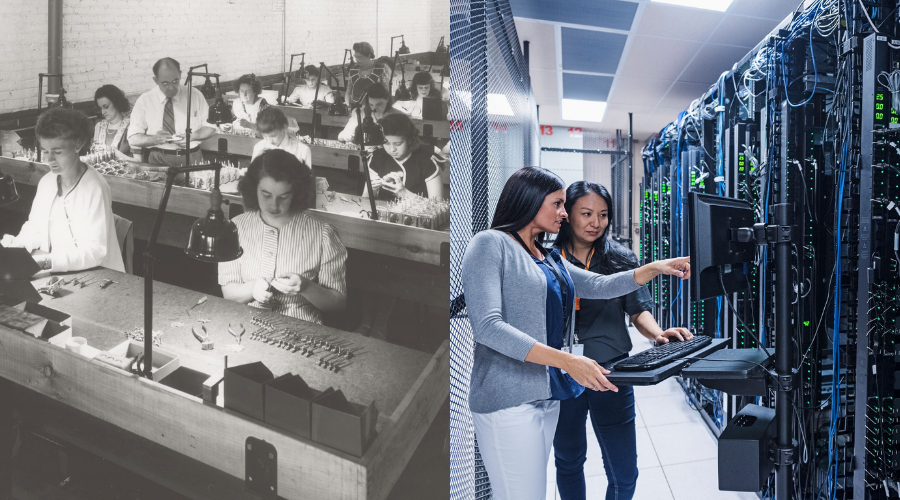 Our dedication to diversity and inclusion (D&I) starts with our values. We lead with integrity and purpose, focusing on the future and aligning with our customers' vision for success. Our high-performance culture ensures that we have the best talent that is highly engaged and eager to innovate.
​
Business Resource Groups (BRGs)

We actively engage employees in our diversity and inclusion strategy. Our nine Business Resource Groups with 67 chapters around the world connect employees with similar experiences or characteristics to promote personal development, sustain an inclusive workforce and improve business results. Groups exist for African Americans, Asians, Hispanics, emerging leaders, LGBTQ, people with visible and invisible disabilities, veterans, and women. These groups are open to all employees and serve as strategic business partners.
Our D&I mission elevates each employee's responsibility to contribute to our culture. Employees have the power and voice. For example, the company encourages and supports Business Resource Groups (BRGs), which are employee-driven, voluntary and open to all employees. Employees who share a common interest in professional development, improving corporate culture and impacting business results can form BRGs.

We Walk The Talk.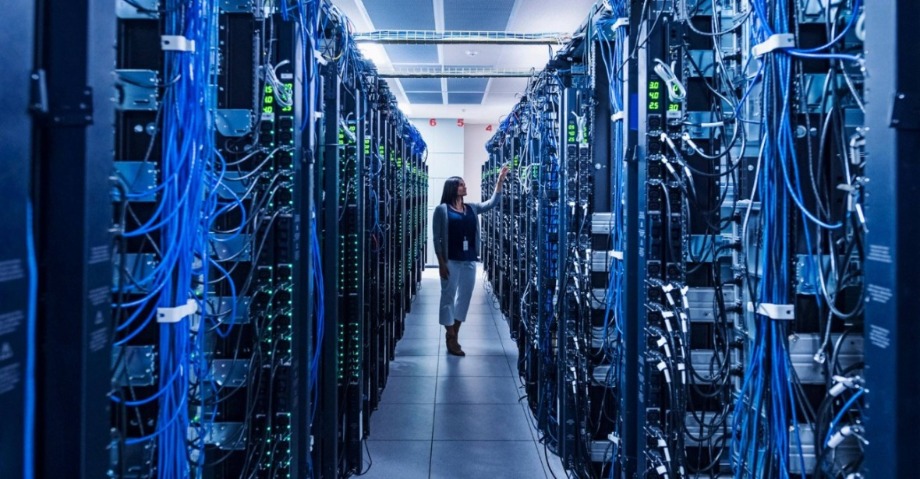 Recently, George Oliver our CEO has committed to doubling the representation of women leaders globally and minority leaders in the US within five years, launching an initiative focused on underserved markets, increasing the company's spend with women and minority owned businesses, and establishing an initiative to educate the next generation of diverse sustainable building industry leaders. The company also said that include sustainability and diversity goals in senior leaders' performance assessments, which are linked to executive compensation.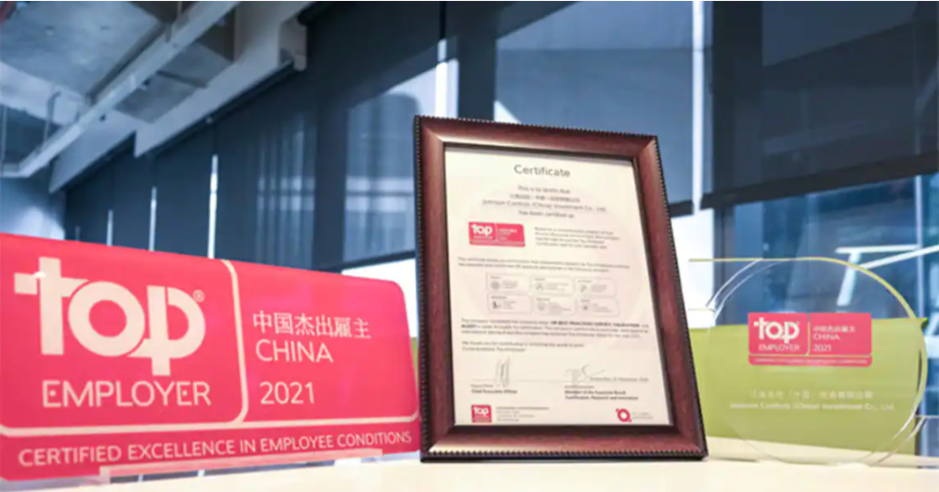 For the tenth year in a row, Johnson Controls China has been named Top Employer China. This prestigious accolade, from one of the most influential employer brand certification programs, recognizes exemplary employers for their success in areas such as talent strategy, leadership development and culture.
At Johnson Controls, we work hard to attract and nurture top talent from diverse backgrounds. At Johnson Controls China:
More than 80% of employees are between 25 and 45

Nearly 80% have tertiary education

Nearly 60% have been with the company for more than 5 years

More than 30% of employees are female

Nearly one in three leadership and professional positions are held by women, who are encouraged to help one another through our Women's Global Network
We Care About Our Community.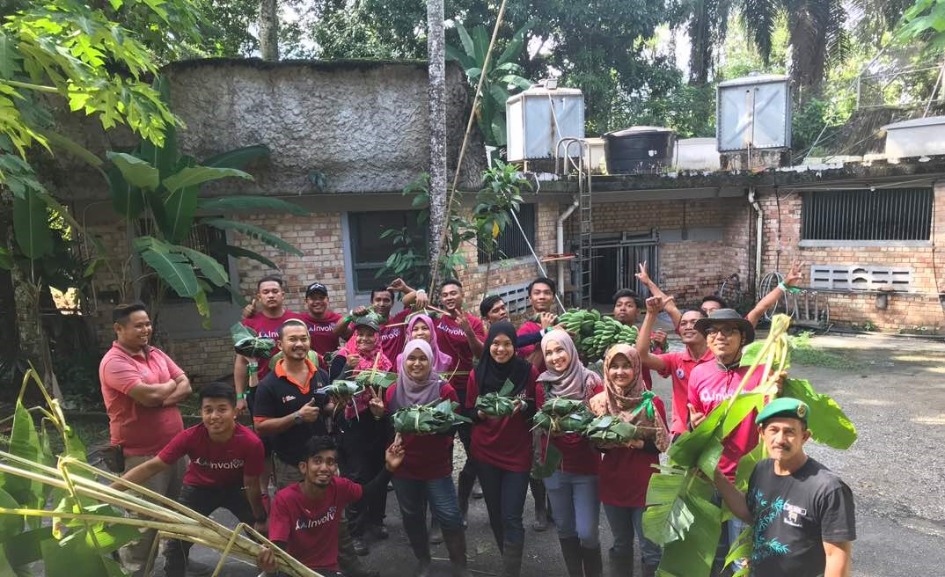 Johnson Controls supports both individual and team volunteering to causes that build safe, smart and sustainable communities through various programs. In the course of our work, we also ensure the highest safety standards for our employees as well as partners.
At the same time, we have been protecting our employees' well-being with initiatives including The Future of Work, remote working arrangements and comprehensive workplace safety measures such as issuing Personal Protective Equipment to all frontline staff.
During the COVID-19 outbreak in China in early 2020, Johnson Controls China delivered immediate support to the frontlines. We helped Taikang Tongji (Wuhan) Hospital convert existing facilities into emergency medical facilities. We also installed a remote diagnostic system for Shanghai's Tongji Hospital. Our contributions and social responsibility provide added reasons for our employees to be proud of the company they work for.
​
Our Commitment to Sustainability.
Johnson Controls is one of 53 organizations that have now signed The Climate Pledge, a commitment co-founded by Amazon and Global Optimism to reach net-zero carbon emissions by 2040, ten years ahead of the goal set out in the United Nations' Paris Climate Agreement. We have also set a goal to double customers' emission reductions through implementation of OpenBlue digitally enabled solutions. This commitment starts at the very top. Our CEO George Oliver is the new chair of the Energy and Environment Committee for the Business Roundtable, an association of CEOs representing America's leading companies, to direct change towards a healthier planet."
Our Asia Pacific Headquarters is the first building in China to receive all three top sustainability certifications: USGBC LEED Platinum, China Green Building Design Label Three Star Certification, and IFC-World Bank EDGE Certification. The building generates 44 percent savings in overall energy consumption compared to the local market standard, and saves 4.8 million litres of water annually via grey water recycling and storm water recapture facilities.
The opening of our Asia Pacific headquarters demonstrates the ways in which Johnson Controls continues to accelerate sustainable development in Asia. Johnson Controls currently provides solutions and technologies to 90 percent of the world's tallest buildings, and has contributed to the construction of many iconic landmarks in Asia such as the Shanghai Tower and Taipei 101.
Receive all job alerts right into your inbox
Events by Johnson Controls
When we embrace true diversity of thought and inclusion of ideas, we fuel innovation and gain a more intimate relationship with customers. We understand them more holistically and translate their problems into new business opportunities for us. This is foundational to our growth success story.

George Oliver, Johnson Controls

Chairman and CEO

One of my passions is working on creating inclusive environments in the male-dominated engineering industry for women. I am a strong advocate for greater inclusivity and diversity at the workplace and believes in bringing different energy and perspective to the company. This is what Johnson Control stands for.

Cicci Xi, Johnson Controls

Executive Director and General Manager, Industrial Refrigeration Products, APAC and Global Process Solutions; Vice President of Women's Global Network, APAC

My great teammates and the dynamic culture with many opportunities to grow professionally at Johnson Controls stood out for me. Promotions are based on merit, performance, and not gender. Whenever I'm stumped with challenges, I know I'll be able to get advice and support from my team, peers and bosses.

Ai Lin Yar, Johnson Controls

Director, Industrial Refrigeration, South East Asia

​Johnson Controls has a healthy work culture - one that promotes diversity and values teamwork. I had the privilege to work with Richard Buckley during my early years. He was a great mentor who saw my potential and gave me many opportunities to grow my managerial skills. He's the one who encouraged me to take on new challenges and to step outside of my comfort zone. One example was my taking on the inaugural role of president of the Women Resource Network, a networking platform for fellow female colleagues and leaders within the company.There are always opportunities to develop one's skills at the company. I was selected to undergo a 6-month leadership training program where I'd learned about the financial and other aspects of running a business. I've become a better manager to lead my team, thanks to the training.

Faith Goh, Johnson Controls

Portfolio Growth Manager, Industrial Refrigeration, Rest of Asia
Looking for Better Jobs?
We are here to help you find the best opportunities at companies that care! Sign up to join our platform and receive the newest job alerts and updates, straight to your inbox.
Looking for Talents?
If you're an employer looking to hire female talent, you can post your jobs on our platform and gain access to over 70,000 women from our community!