Leadership Development Program

Mentorship Program

Paid Parental Leave

Return to Work Policy

Flexible Working Arrangements

Breastfeeding Rooms

Sponsorship Program

Coaching Program

Raise Numbers Of Women In Leadership

Internal Women's Networking Group

Equal Pay Initiatives
​

Our commitment on Diversity, Inclusion and Belonging
​
HubSpot is a leading CRM platform that provides software and support to help businesses grow better.
​
​
At HubSpot, diversity, inclusion and belonging initiatives are business-critical. We aspire to build a company that reflects the diversity of our customers and empowers employees to be their best selves.
​
​
Our goal with diversity and inclusion programming at HubSpot is to create a globally inclusive culture spanning diversity of gender identity, age, ethnicity, nationality, color, sexual orientation, language, perspective, socioeconomic status, thought, and more.
​
​
In 2018, we set a diversity hiring goal to hold us accountable to building a more diverse team. HubSpot's executive team put this goal on the company-wide roadmap, right alongside revenue and customer growth. We try to approach building a diverse and inclusive company with humility, vulnerability and authenticity. We publish our diversity data to the world annually, which demonstrates our commitment both to being radically transparent about our organization, even when it's hard, and our plans for the future.

​
​
Our Remote Working Culture
​
​
Our culture is not tied to locations, it's rooted in our values, our amazing people, and our mission of helping millions of organizations grow better. We want to build a company where people can do their best work. Some people work best in an office, while others work best from a home office. That's why HubSpot is betting on hybrid for the future of work, and employees can choose to be @home, @office or @flex. We believe work isn't a place, and that access to career opportunities and growth shouldn't be defined by your zip code.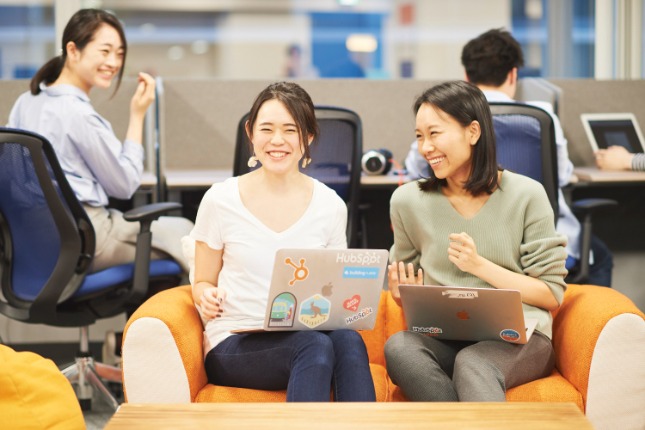 ​
​
We're building two products at HubSpot, one for our customers and one for our employees. Culture is the product we build for ourselves. We obsess over culture at HubSpot, just like we do our product. Company culture has always been in HubSpot's DNA. In 2013, our co-founder Dharmesh Shah investigated what makes HubSpot's culture better and codified it in the HubSpot Culture Code, a 120+ slide deck about what we value, how we work, and who we aspire to be. HubSpot's Culture Code, which has more than 5.5M views, captures our commitment to solving for the customer, creating a diverse and inclusive organization, and celebrating HEART, an acronym that stands for the traits we admire: Humble, Empathetic, Adaptable, Remarkable, and Transparent.

​
​
HubSpot Office Tour: Singapore
​
​
Welcome to HubSpot's Singapore office! Take a tour around our beautiful new space to see all the remarkable employees who create SingSpot's amazing culture. Let's take a look!

​
​
We Walk the Talk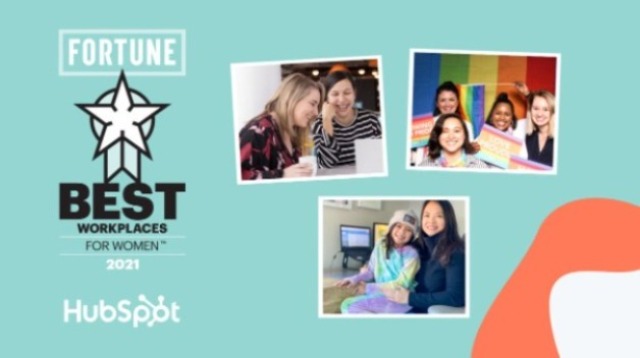 ​
​
In 2021, we were humbled to be named a Best Workplace for Women by FORTUNE, Best Company for Diversity, Best Company for Women 2021.
​
Receive all job alerts right into your inbox
​"As a company, we index heavily on autonomy when it comes to work. This has certainly given me the proper headspace and environment when studying and solving for learning gaps. Finally, the strong feedback and collaboration culture helps me keep the content relevant to the business and improve my delivery for our learners."

Mariel Argonza, Hubspot

Principal Learning Specialist

​"Working here has given me more self confidence and a sense of pride; HubSpot treats everyone equally, and as such, I was empowered to launch a company-wide LGBTQ alliance as a resource and community."

Melissa Obleada, Hubspot

Associate Product Designer

​"Building a culture of flexibility and balance only works if employees feel empowered to use it. That's why your leadership team needs to be leading from the front in battling burnout. It's critical we're normalizing unplugging and mental health by walking the walk ourselves."

Katie Burke, Hubspot

Chief People Officer

​"We're really focused on helping managers lead with empathy. For example, you can't just put Zoom cameras in a conference room and say you're remote-inclusive. It requires intentionality in everything you do."

Eimear Marrinan, Hubspot

Senior Director of Culture
Looking for Better Jobs?
We are here to help you find the best opportunities at companies that care! Sign up to join our platform and receive the newest job alerts and updates, straight to your inbox.
Looking for Talents?
If you're an employer looking to hire female talent, you can post your jobs on our platform and gain access to over 70,000 women from our community!