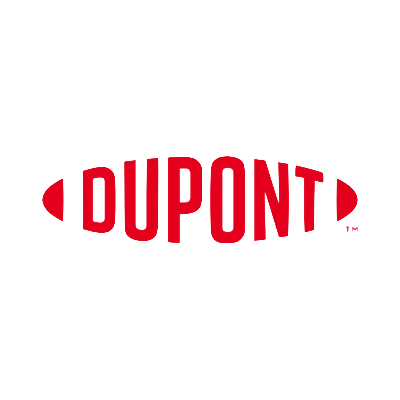 10 Marina Boulevard, #07-01, Marina Bay Financial Centre Tower 2, Singapore 018983
View All
DuPont
Jobs
Leadership Development Program

Mentorship Program

Paid Parental Leave

Flexible Working Arrangements

Breastfeeding Rooms

Sponsorship Program

Coaching Program

Raise Numbers Of Women In Leadership

Internal Women's Networking Group

Equal Pay Initiatives
Exceptional Women At DuPont.
​At DuPont, we understand that we can only truly fulfill our purpose with the full commitment, participation, creativity, energy, and cooperative spirit of a diverse workforce.
Diversity, equity and inclusion are central to our high-performing culture. Right now, from senior executives to early careers, we're working to improve representation. We're measuring our progress to see what's working and what could be better. And we're building practices and support systems like our Employee Resource Groups to address the needs of different people and help us all have the skills to foster inclusion.
We Embrace Diverse Talent & Provide Inclusive Leadership.
We're all different, and our differences can generate various points of view - contributing to creativity and innovation. That's why at DuPont we believe in embracing diverse talent, valuing each member of the team, and providing inclusive leadership.
Employee Resource Groups (ERG) - DuPont Women's Network
The DuPont Women's Network is an ERG working globally to cultivate world-class female leadership, catalyze culture change, foster gender parity and drive inclusive leadership to enhance DuPont's performance. We strive to 'Attract – Retain – Advance' women.
Since the 1980s, our Employee Resource Groups have helped cultivate a culture of acceptance where our employees feel not only accepted, but celebrated, at every level. Each group is actively sponsored by senior leadership, helping model and promote inclusive values and behaviors. ​
The DWN is dedicated to attracting and retaining women at DuPont by increasing networking opportunities for them. Participation is voluntary and open to all employees across the globe. It has two co-leaders who are supported by committees focused on specific projects or issues, such as communications and volunteer activities. The DWN has strong leadership support and produces and distributes a newsletter as well as other communications about the contributions of DuPont women.
We Walk The Talk.

We are proud to be once again one of 325 companies across 50 industries included in the 2020 Bloomberg Gender-Equality Indexwhich measures how companies promote gender equality across five dimensions.​
Female Leadership & Talent Pipeline: measures the company's commitment to attracting, retaining, and developing women into senior leadership positions.

Equal Pay & Gender Pay Parity: addresses how a company is closing the gender pay gap through transparent and effective action plans.

Inclusive Culture: evaluates the policies, benefits, and programs that contribute to an inclusive work environment where all employees feel they are valued and have equal opportunities.

Sexual Harassment Policies: assesses the strength of a company's anti-sexual harassment policies and its procedures to address employee claims.

Pro-Women Brand: gauges how a company is perceived by stakeholders considering factors such as its supply chain, products and services, how women are portrayed in advertising, and external support for women in the community.
We Care About Our People.
Returning to work after a major illness is always challenging. For Shuilu, telling her story was difficult and brought back painful memories after she suffered a major stroke that dismantled her professional life completely. But she took a leap of faith to trust that people won't judge her vulnerability. Watch her inspiring story of how she put her life back on track. "I'm proud of living it through and making a comeback - a more compassionate, strong and new me!" - Shuilu Dar, Talent Acquisition Leader -South Asia.
Working At DuPont.
Jian Xiang- Global Technology Leader for Emergency Response Service
We're All In This Together.
In response to the COVID-19 pandemic, we recently launched #TyvekTogether– a new program designed to increase the availability of Tyvek personal protective garments for health care workers. At full capacity, the initiative could deliver 6 million additional nonsurgical isolation gowns a month. Since January, we have increased monthly production of Tyvek garments by more than 9 million (more than double the amount produced for any previous crisis). Through the program, we will introduce a new specialized Tyvek fabric to increase production to 15 million garments a month.
​"I am a Technical Laureate at Dupont and have developed a strongreputation internally and externally, through sustained and impactfulcontributions, broadly recognized collaborative and pragmatic approach toproduct development, and customer focus.Over my 25 years in DuPont, Ihave led the development of many DuPont Kalrez® products, that widelyadopted, well recognized and proven to be the premium sealing materialsfor most aggressive and demanding environment."

Shuhong Wang, DuPont

Technical Laureate

​"I was always curious as a child – always questioning what else was outthere in the Universe and saw science and engineering as the best way toget close to that frontier. Fast forward 30 years and my desire for learningand exploring has not waned. Fortunately, my role here at DuPont enablesme to work with great colleagues to learn and explore at the forefront ofinnovation – "how can we continuously create new solutions for and withour customers?"

Rose Lee, DuPont

President of Safety & Construction

​"At DuPont, we're extremely proud tocelebrate our women scientists, innovatingall year, every year, to help empower theworld with the essential innovations tothrive. On this International Day of Womenand Girls in Science, we salute all womenacross science for their boundless pursuitsand impactful contributions and the nextgeneration of innovators who will turn theirdreams into discoveries that lead to a morediverse, inclusive and equitable world."

Alexa Dembek, DuPont

Chief Technology & Sustainability Officer

​"I look forward to what we can accomplish in cultivating an even more diverse, equitable and inclusive work culture that leads toward sustainable organizational progress. We can effect that change to meet the challenges we face today and support a diverse workforce that delivers on a promise of innovation and drives positive change in the communities we call home."

Kimberly Markiewicz, DuPont

Vice President of Diversity, Equity & Inclusion

​"The ability to work with scientists from many different teams is beyond what you would normally expect in an industrial environment."

Sarah Hansen, DuPont

Scientist - Probiotic Development, Food and Beverage

​"I chose to work at DuPont because of the great opportunities for young people and the collaborative working environment."

Elaine Masser, DuPont

Quality Manage
Looking for Better Jobs?
We are here to help you find the best opportunities at companies that care! Sign up to join our platform and receive the newest job alerts and updates, straight to your inbox.
Looking for Talents?
If you're an employer looking to hire female talent, you can post your jobs on our platform and gain access to over 70,000 women from our community!