Back to Blogs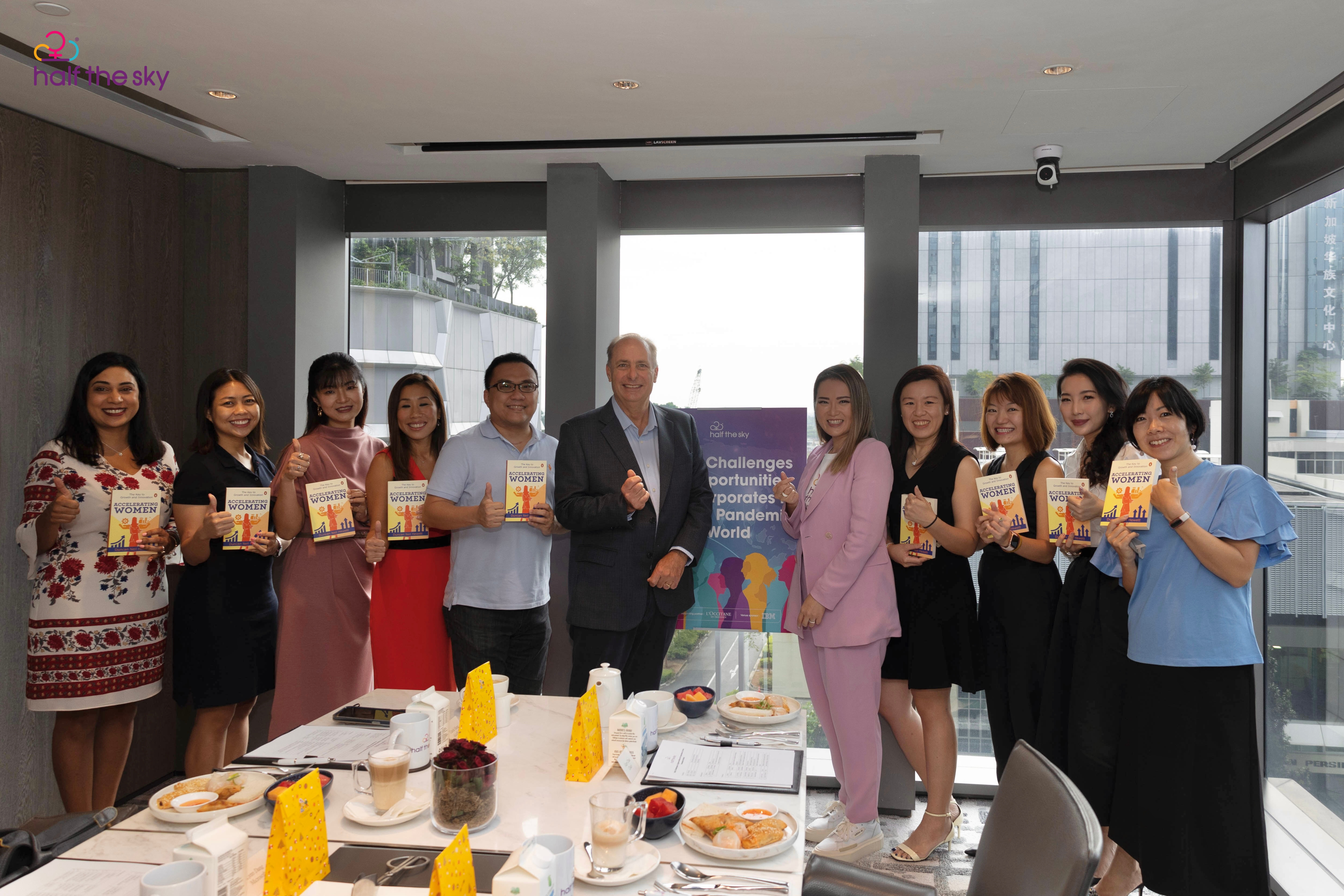 Roundtable Recap: Key Challenges and Opportunities for Gender Diversity in the Post-pandemic Era
​On November 24, Half the Sky gathered 9 leading corporates which included: Microsoft, Accenture, Equinix, Dupont, AkzoNobel, Avanade, Yara International, Johnson Controls, and Ciscofor our inaugural roundtable series: "DE&I Challenges & Opportunities for Corporates in a Post-Pandemic World." This event was moderated by the HTS Founder & CEO Sabrina Hoand HTS advisor Duncan Hewett.
The small group size and selective attendance maximized the opportunity for candid sharing, networking and learning value. We certainly got a lot of insightful pointers to share with you read on for a recap of the days event:
It was noted throughout the roundtable that Diversity, equity, and inclusion (DEI) have the power to transform business by creating a truly inclusive workplace culture — which, in turn, drives employee satisfaction and retention. In fact, significant polls show that today's jobseekers prioritize inclusion and want to feel like they belong over financial incentives.
Although many companies believe in a DEI strategy many find they run into certain challenges that can complicate the process or keep it at a standstill.
​
Here are the five key challenges identified during the roundtable:
1. Availability of diverse talent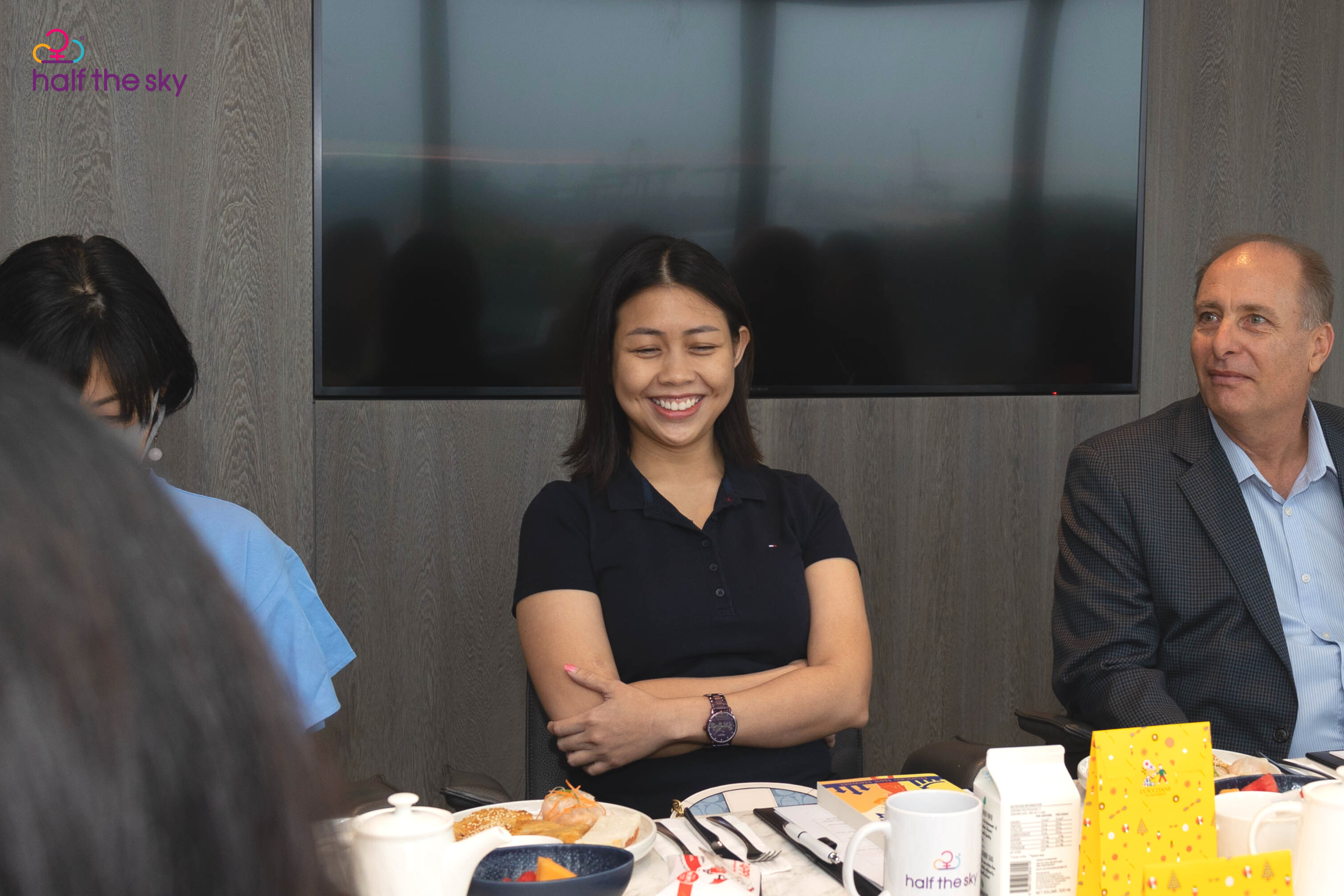 Ms. Irnizah Khusaini, of Johnson Controls, shared that one of the key reasons for such a scarce availability of diverse talent is because the industry is mostly pipelined by men.
In the 2022 statistics, men are still dominant in the tech industry posing 73.30% over women that has only 26.70%. In addition, women who manage to work into a male-dominated tech companies are often met with lower pay for the same grade of work.
Ms Khusaini also added that hiring managers should be encouraged to build more diverse teams and have more women in senior positions. Encouraging managers to view talent through a diverse lens, including the perspective of female talent, can bring valuable dynamics to teams in male-dominated industries, ultimately adding value to the business.
​
2. Lack of initiatives for system changes
​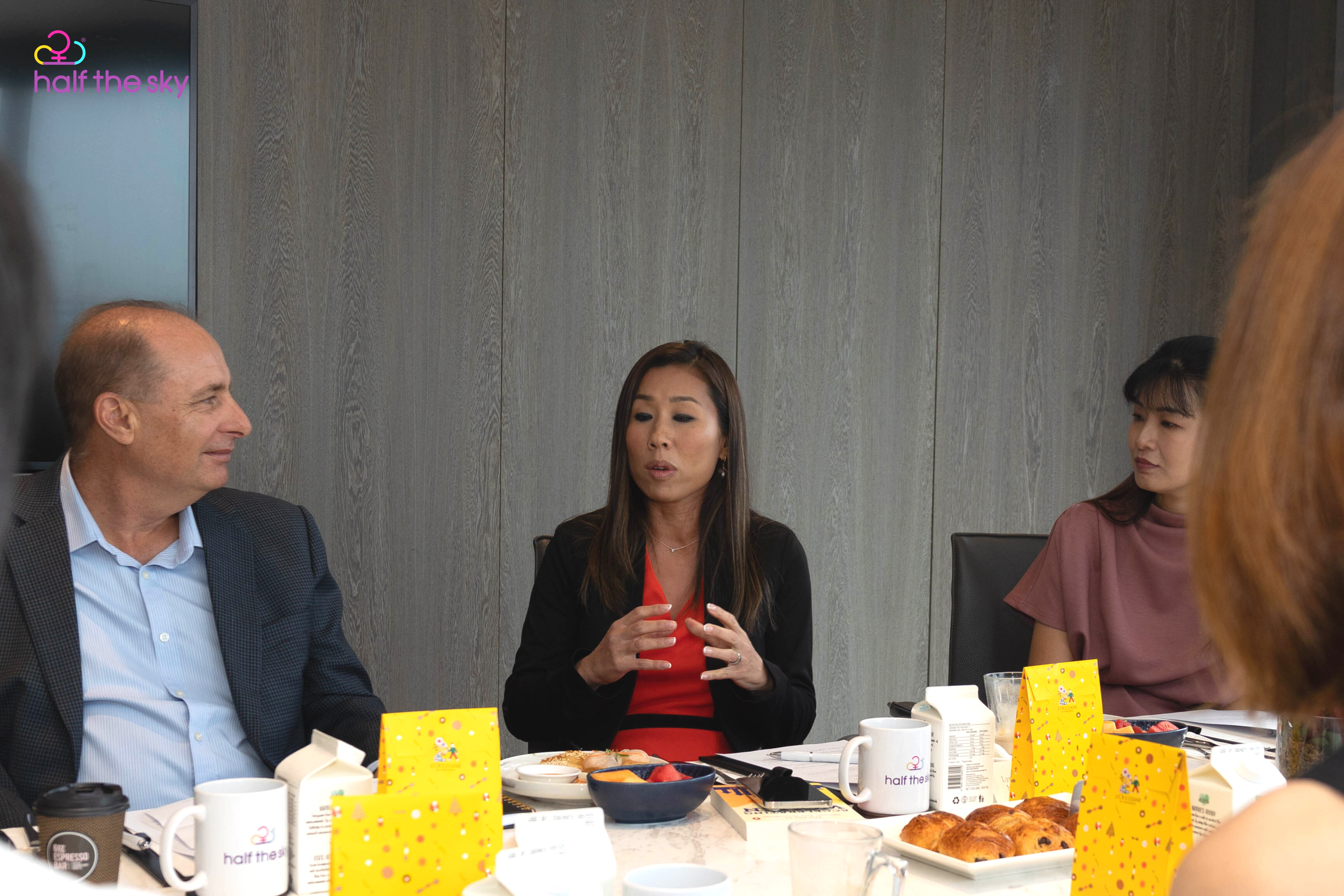 For Ms. Lynn Dang of Microsoft, she mentioned that it is imperative that a system change should be implemented within the organization to create better roles and opportunities for female talents.
"So, for industries like technology, we need systemic changes to enable a more inclusive workplace environment and it really starts from an early age so that young girls are encouraged to pursue careers in STEM" Ms. Dang said. ​
Ms. Lynn also noted that one of the key challenges in implementing DE&I in today's corporate environment is the difficulty in maintaining the flow of female talents joining the tech industry.
​
3. Cultural challenges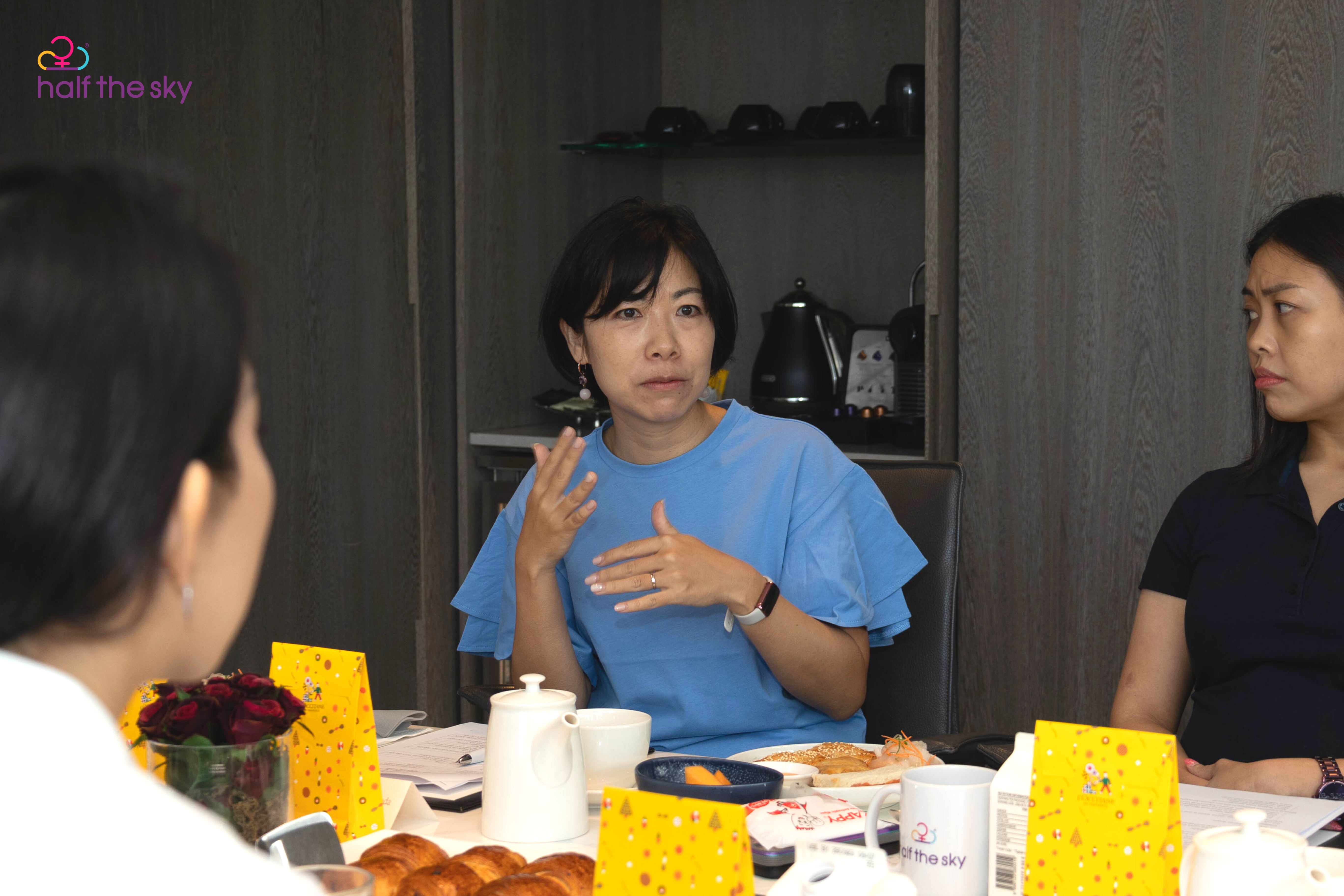 Ayaka Yamada, Senior Manager of Culture & Change at Yara mentioned that Japan is also facing cultural challenges when it comes to its female workforce.
​She shared that, "In Japan, it is unfortunate that women are not given the same level of appreciation for their work in the workplace." Ms. Yamada also explained that in some cultures in Japan, women tend to stop working after they get married. "They think that they need to contribute a lot to the family and they need to dedicate their lives to housework and caring for their children and husband."
It was noted that Japan is ranked 120 out of 156 countries in the Global Gender Gap Index (GGI) in 2021 the worst ranking for an industrialized nation.
​​
4. Nature of industry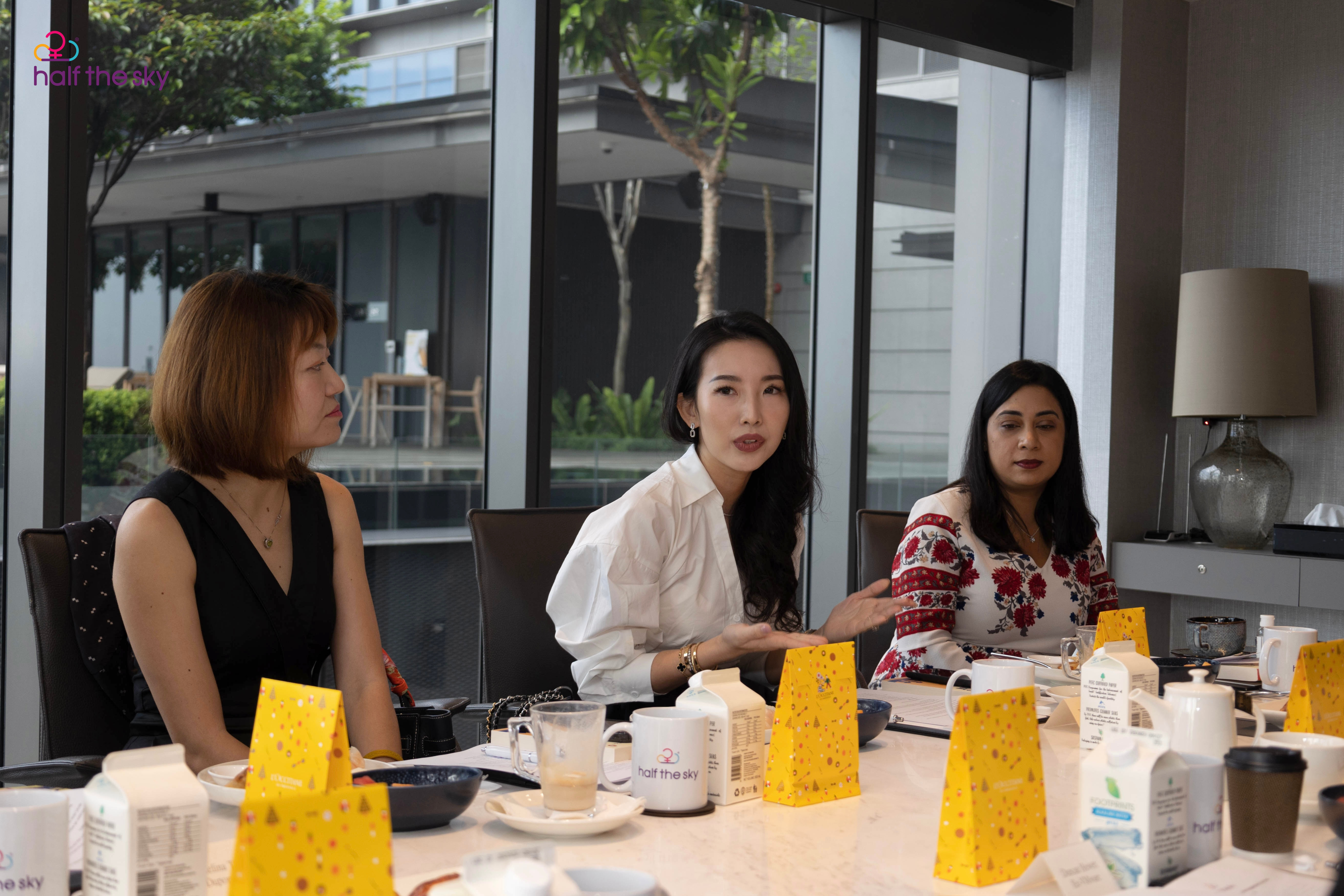 ​For Ms. Tiffany Chan of Accenture, one of the antagonists in improving gender diversity in the workplace is the nature of the of the industry.
"I think all leaders are really supportive of having diversity and inclusion in our recruitment but I think the challenge is that the nature of our business makes it really hard to do so." Ms. Tiffany explained.
Further, for industries that focus on manufacturing and industrial work like Dupont, Ms. Angielina Tay noted that the real struggle for their industry is to find female professionals that fit in an operational manufacturing environment.
"In our industry, it's a real challenge to find field scientists, there are only a few female talents who are willing to be part of that kind of environment." Ms. Angielina shared.
​​
5. Hiring to fill not hiring to fit
Hiring quickly pose risks and possible detrimental outcome-- it may cause high turnover, lost time and wasted training resources. But most importantly, you might miss on diverse talent that's critical to a company's success.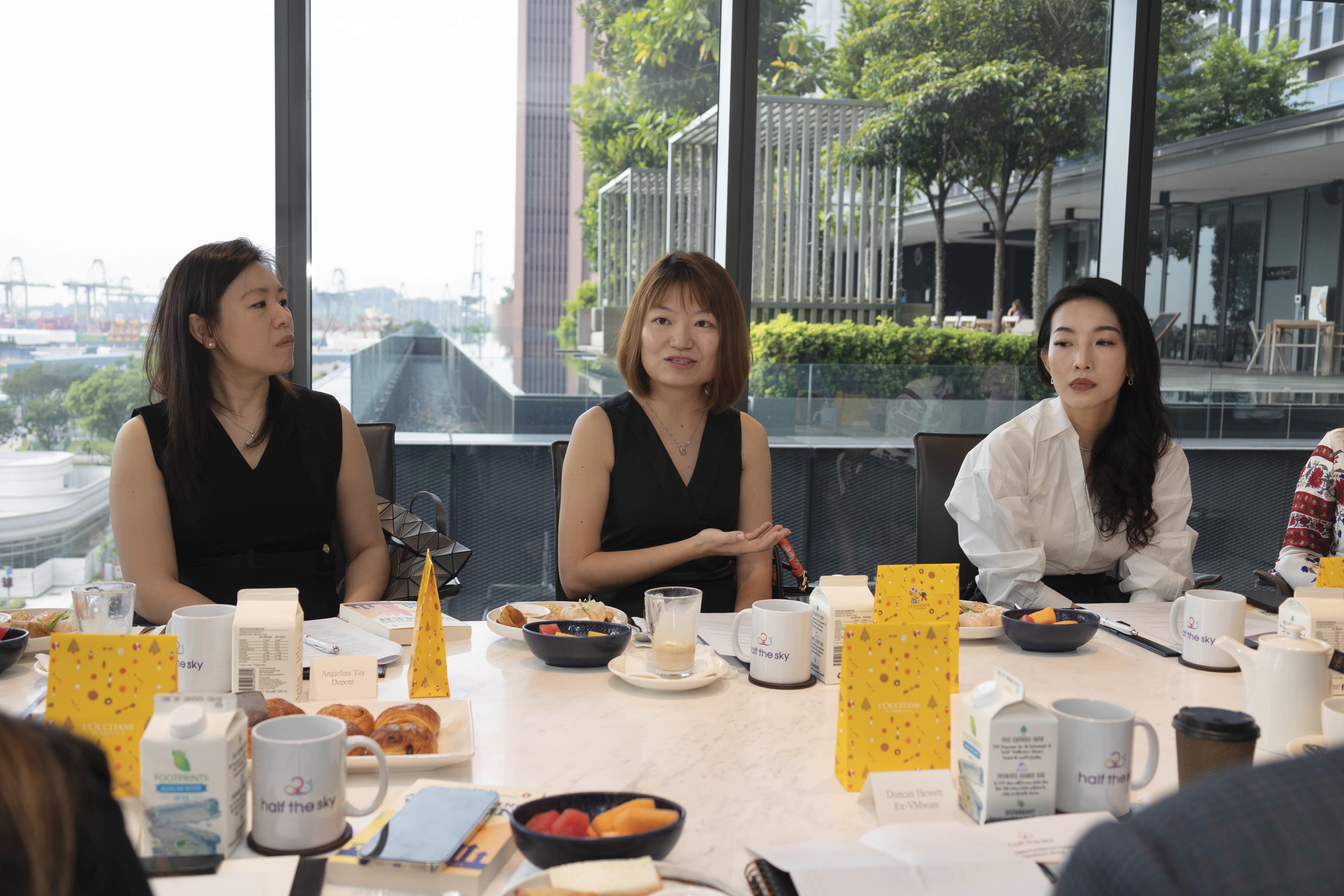 ​For Ms. Jalene Liu of Equinix, she shared the data that shows that female candidates should be nudged 7-9 times before they decide to join a company. Further, she said that hiring managers shouldn't be in a rush to hire talent.
"If the hiring manager is always in a rush, there's very little chance of onboarding diverse talents. So, they have to slow down and be focused on driving diversity, and you know, considering the diversity of candidates before deciding to hire."
Finding the right balance between speed and effectiveness should always be in the process of hiring managers. ​
A lot of challenges on diversity and inclusion has been discussed but there are also key opportunities that were tackled in the roundtable.
​
​
Here are 5 key opportunities that were discussed during the roundtable:
​
1. Remote work setup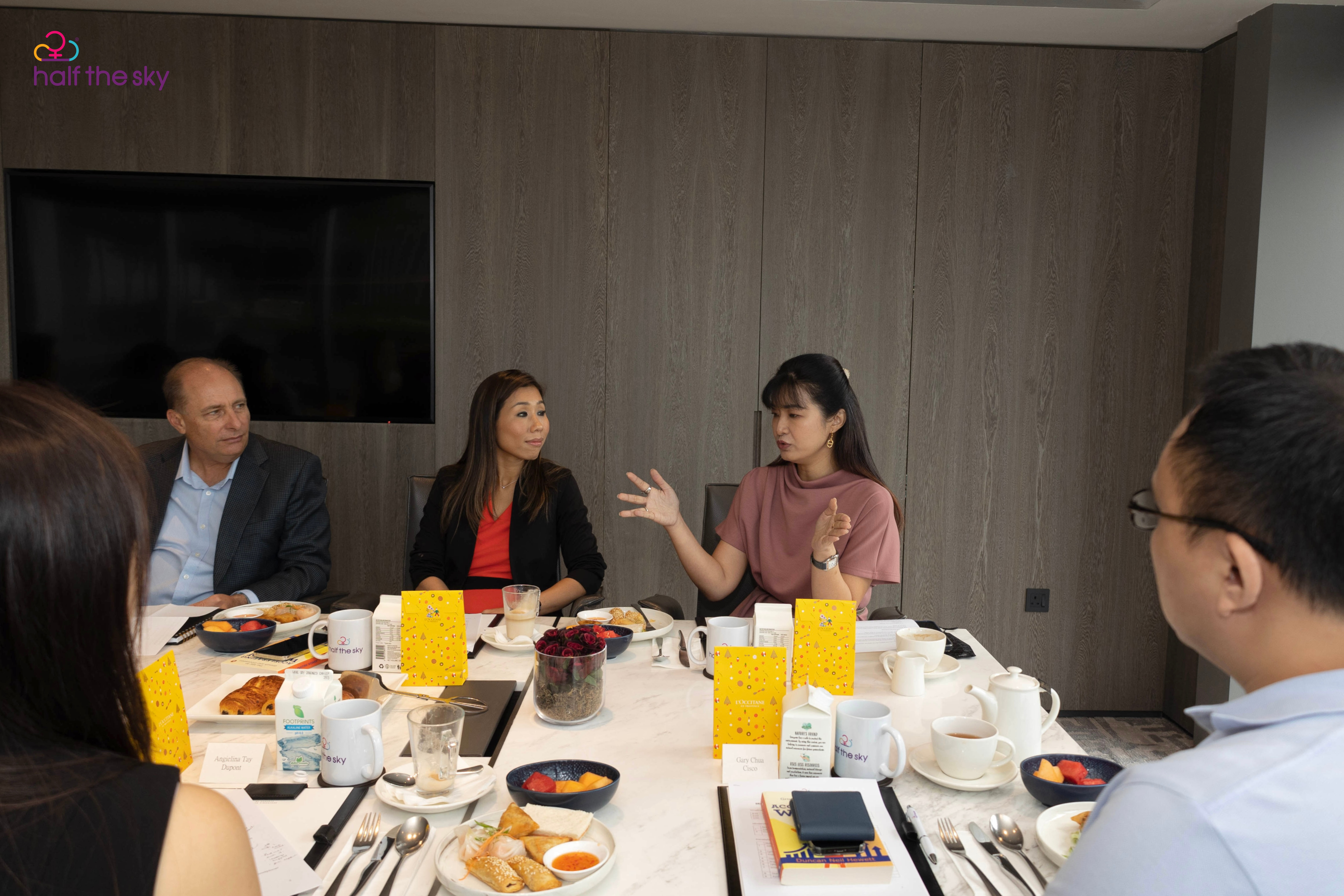 For Ms. Carole Hung of Akzo Nobel, she claimed that remote setups are especially conducive to working moms who are trying to get back in the workforce.
"Remote work setups really help, it's an encouragement to working moms to come back to society." Ms. Hung said.
Aside from working moms, Ms. Tiffany of Accenture also shared her learning experience on people with disabilities. She said that the option of being able to work from home opens a lot more opportunities for persons with disabilities.
"They can have the flexibility to work from home now and I think this is an area that we can look into with more effort," Tiffany said. ​
According to Forbes, remote opportunities will continue to increase through 2023 and it's been projected that more companies would move to remote setup.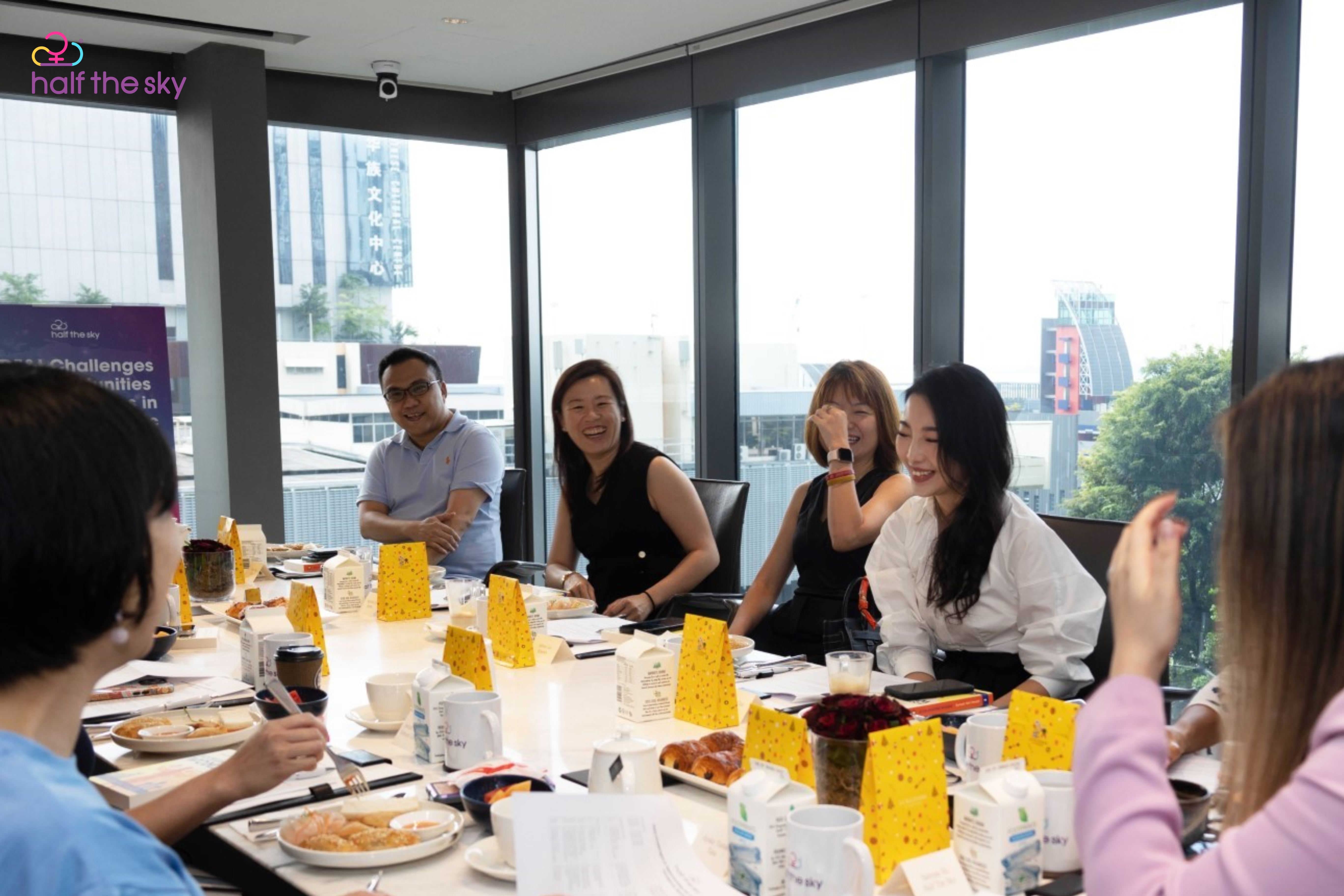 ​​
2. Culture of empathy in the workplace​
Forging a culture of empathy takes many shapes and forms in the workplace, even in a remote setup, this type of culture is supported by Ms. Jalene Liu, of Equinix. She said that having an environment with empathy makes a difference when it comes to mutual respect among employers, managers, and employees. ​
She said "Being a good company also has something to do with the company culture, it should build a healthy environment for the employee, there should be."
​
​3. Right to disconnect
Studies have shown that burnout and stress are the effects of an 'always on' culture on employees that are checking messages after work. Expert says that knowing how to disconnect after work is one way to resolve it.
For Ms. Lynn of Microsoft, she shared her experience of learning the need to delay when it comes to reaching out to employees via email.
"I realized I need to delay sending emails after working hours, it's a way to respect and have empathy and not to disrupt other people's time." Ms. Lynn explained.
​
4. Support for Diversity and Inclusion ​
For Mr. Duncan Hewitt HTS advisor mentioned that men who supports women in the workplace are also the kind of allies the industry need to build diversity.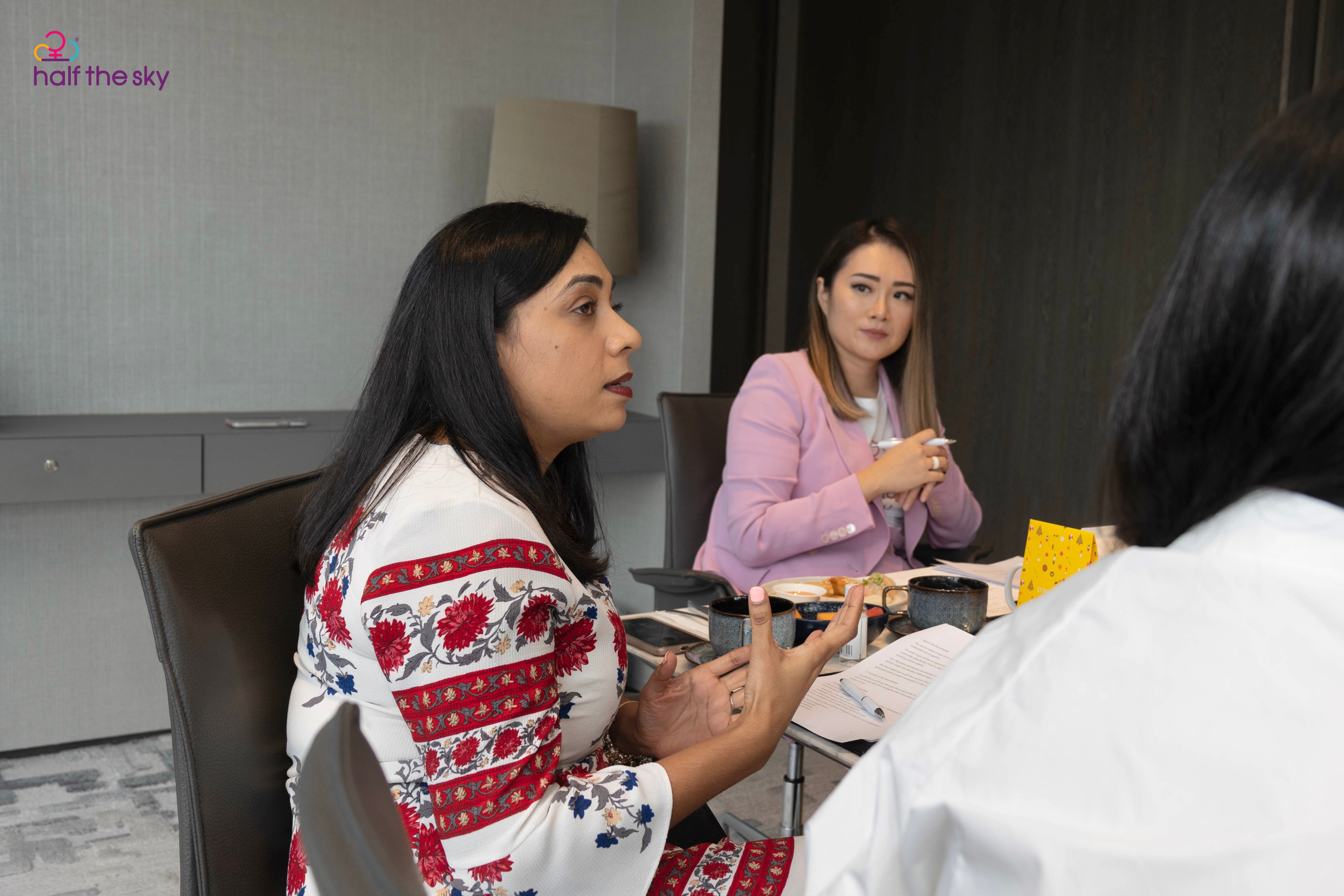 On the same discussion, Denise Naidoo of Avanade Asia, added that leaders have the responsibility to ensure that the company represents the communities they live in.
"It's about just rebalancing, everyone that comes there [should] feel like they can be their authentic selves and have a sense of belonging," Denise said.
In 2022, there has been a lot of progress when it comes to inclusivity at work. Progressive industries are now creating diversity campaigns to attract and welcome diverse talents around Asia and even the whole world.
​
5. Better recruitment practices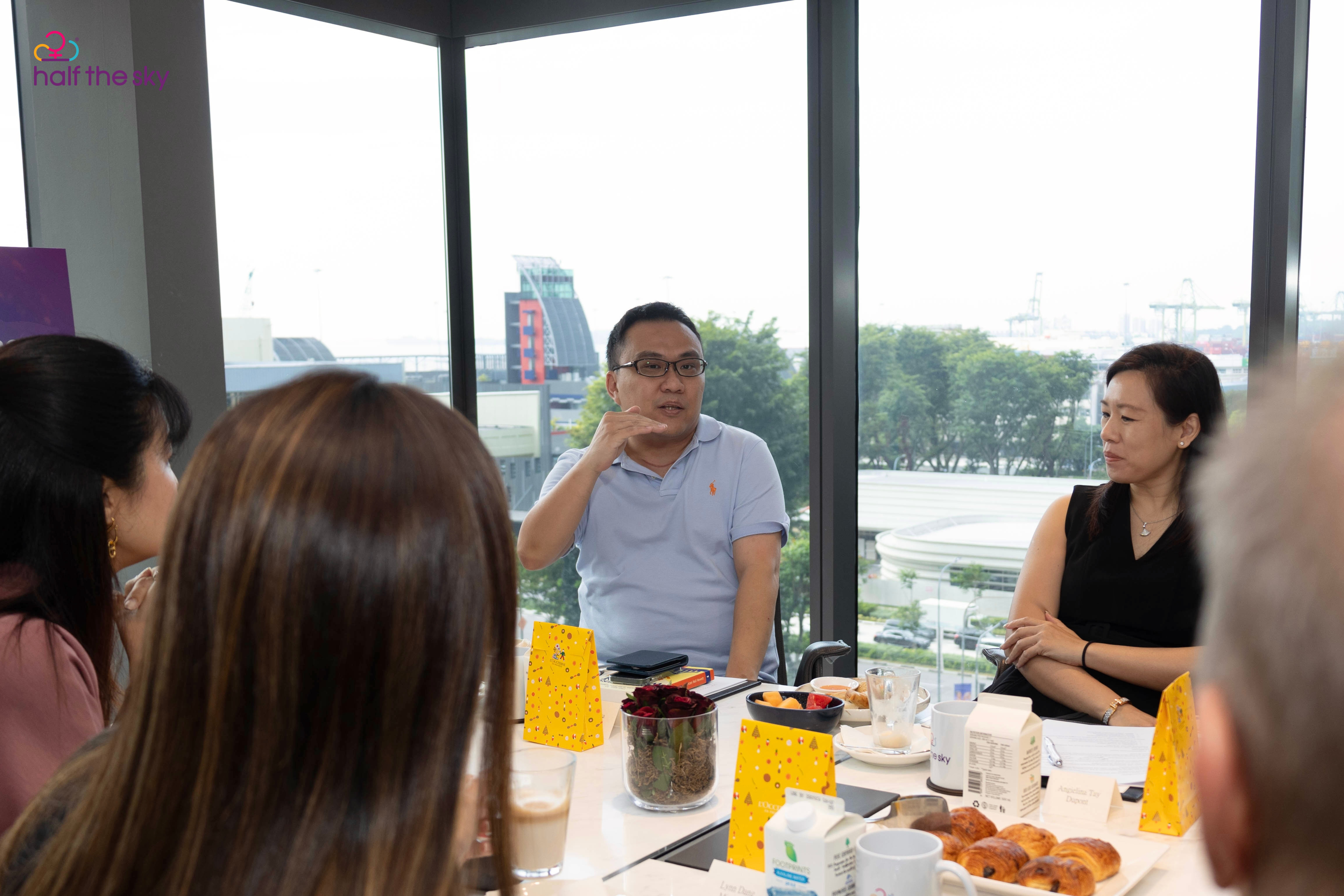 For Cisco's, Mr. Gary Chua, in order to achieve a diversified pool of talent, one effective strategy is to encourage the participation of female talent from early career stages.
"We've just deployed techniques to start doing internships with female talent and we also started looking at cross-company mentoring of junior talent," Chua said.
In an article from the Guardian, it stated that gender-neutral job descriptions would reduce impostor syndrome among women looking to enter a male-dominated internship. When screening potential interns, companies should have diverse hiring panels and gender-neutral interview questions.​
The roundtable ended with a fruitful discourse of the challenges and opportunities each of their respective industries face. This discussion will surely reshape the culture of the corporate world to a better, more diverse environment.
​
Join us on our mission to level the playing field for women at work and prepare for the future of work and become a company that cares.
​
Half the Sky's mission is to supply the tools that can give every woman the ability to build a successful career and be fully prepared for the future of work. So, that they can lead a healthy, prosperous and more balanced/blended lifestyle of their choosing. By building your confidence, you're setting foundations to empower yourself and your career. The world is your oyster, and it starts with you.
Enjoyed this article let us know your thoughts in the comments below:
---
About half the sky
half the sky (HTS) is a career platform for women connecting you to career opportunities at companies that care. Providing you with information, tips and strategies to navigate the rapidly changing workplace.
Sign up to get career tips and job alerts directly to your inbox! Join us to shape the future of women at work together!
---