Back to Blogs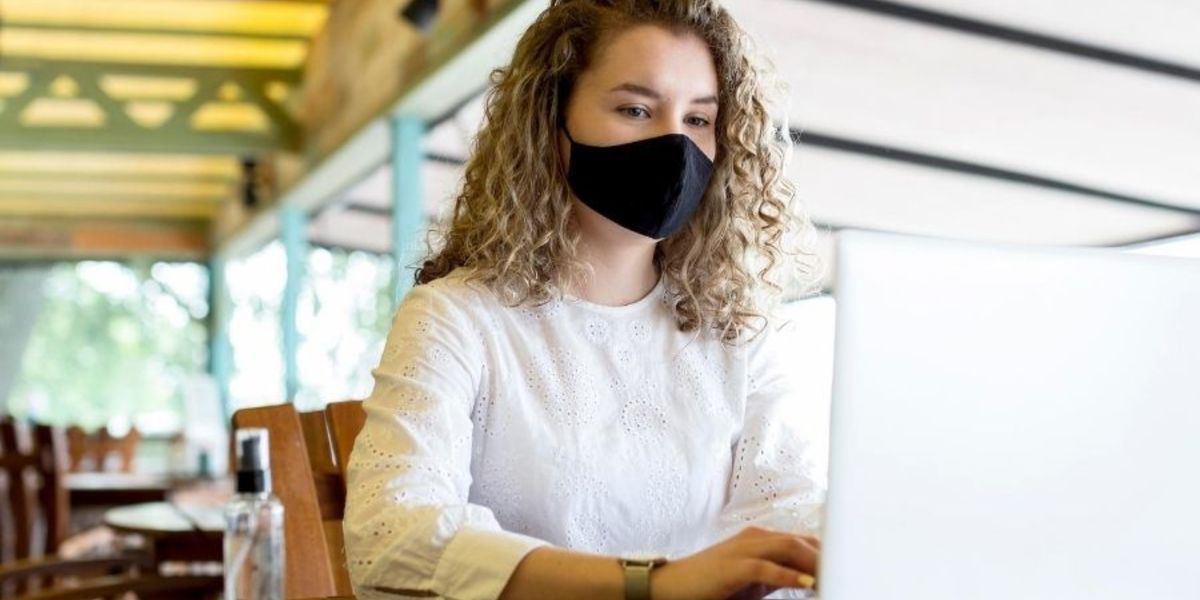 Finding a job during the COVID-19 pandemic? 7 questions you should ask right now
​The coronavirus pandemic has impacted every aspect of our lives, affecting the way we travel, work and socialise. As the world adjusts to a "new normal", job-seekers are constantly looking for ways to navigate this uncertainty. Indeed, 2020 has been immensely challenging and uniquely difficult for job seekers as the global pandemic has seen many organizations lay off employees and traditional ways of hiring have also been disrupted. Many of you have shared with us your most common job search or career concerns in this climate. At half the sky we've put together the 7 most important questions being asked right now.
Which companies are looking to hire?
With so much negative news about retrenchments and layoffs you would think that hiring has completely come to a standstill. However, while some companies are laying off workers and freezing hiring, others are hiring because demand for their services is skyrocketing. Companies from industries spanning technology to logistics are hiring, check out Dupont, UPS and J.P. Morgan respectively. Also, companies in the online learning sector are looking to hire as teaching goes online for millions of children around the world. Many other sectors are still hiring, so keep up with the news on those companies hiring and keep your job search broad to capture the best opportunities.
How is the remote hiring process like?
The pandemic put a stop to most face to face contact and job interviews were no exception. Despite this sudden stop to the traditional hiring process businesses haven't stood still, they have adapted and now most hiring activity is taking place remotely. This has been a new experience for both the interviewers and interviewees - with both having to adapt to new technologies and new ways of assessing each other. As a result, the interviewing / hiring process might take a longer time. So you'll need to be patient.
How can I build my professional brand online?
With face-to-face networking sessions being shunned, it is still possible for you to network and know more people — and for others to know you! Developing a compelling personal brand and growing your online presence comes hand-in-hand. Right now, the world of social media becomes your playground. With it, you can deliver a unique digital first impression.
Suggestion: Create and update your LinkedIn profile! Share about your career milestones. Post a portfolio of your best work. Establishing a strong professional brand provides recruiters and employers with a favourable impression of you as a potential candidate.
How can I start networking online?
Get comfortable with networking online. Find like-minded professionals, and enquire about virtual events. Join professional groups on Facebook, Meetup and Eventbrite. Start productive conversations with your contacts. Post about topics which enable you to share your valuable insights and expertise.
Sustain these newfound friendships. Keep in touch with the people you meet, and be thoughtful in each interaction. When you network, you are giving others a preview of your performance as a potential employee.
How can I ace a video interview?
Video job interviews are an increasingly common part of the hiring process. So, it's essential to get comfortable with the format and process as it appears, they are here to stay, as a permanent part of the interview and hiring process.
Follow these 5 steps for the best results:
Before going for any interview, research the company's background and culture.

Create a preparation checklist, and review it the day before your interview.

Dress professionally — as you would for a traditional face to face interview.

Equipment check: Make sure your microphone and webcam are working fine and that your internet connection is stable.

During the interview, exhibit positive body language — lean in and make appropriate eye contact. This shows the interviewer that you are engaged and actively listening.
​
Am I asking the right questions for me?
Often, we tend to thrust ourselves into the job hunt without thoroughly considering what we truly want to embark on next. The slowing job market gives you a chance to reflect on the questions you are asking — which would lead you to your ideal job. What kind of work culture will you thrive in? What type of role are you seeking? Are you looking to join another industry? As you brainstorm, broaden your ways of thinking. Only then will you be able to make the best choice for you. And remember this is an excellent time to skill up. Want to learn to code? Or learn how to be a UX designer? Or pick up an online credential? 'This is the time to develop oneself.
What can I do to stay motivated during this time?
In this current climate, the process of finding motivation is challenging, 2020 is not a year any of us will remember fondly, lockdowns, social distancing, job losses etc, it's easy to give in to the negativity that surrounds us at the moment. However, we will get through it and on the other side of this crisis is a new beginning where you will emerge stronger.
To remain positive during your job search - Identify your goals, and remember why you started. Ask yourself how you can get to where you want to be. Perhaps boosting your qualifications and learning new skills is what you need to build confidence. When job searching, make a list of the skills required in the roles that you are interested in. There are several free online courses on sites such as Coursera and EdX, that would aid in self-improvement. Additionally, reach out to your network. You will realise that you are not alone in this journey! Take this chance to encourage, and look out for one another.
​
Half the Sky's mission is to supply the tools that can give every woman the ability to build a successful career and be fully prepared for the future of work. So, that they can lead a healthy, prosperous and more balanced/blended lifestyle of their choosing. By building your confidence, you're setting foundations to empower yourself and your career. The world is your oyster, and it starts with you.
Enjoyed this article let us know your thoughts in the comments below:
---
About half the sky
half the sky (HTS) is a career platform for women connecting you to career opportunities at companies that care. Providing you with information, tips and strategies to navigate the rapidly changing workplace.
Sign up to get career tips and job alerts directly to your inbox! Join us to shape the future of women at work together!
---