Leadership Development Program

Mentorship Program

Paid Parental Leave

Return to Work Policy

Flexible Working Arrangements

Raise Numbers Of Women In Leadership

Internal Women's Networking Group
​

Our Commitment On Pioneering Women Since The Early 1920s.
At J.P. Morgan, we are committed to creating an inclusive organization where everyone can succeed based on merit. We understand that with diversity comes strength. We aim to hire and develop a diverse group of talented people who find ways to solve our clients problems using ideas that reflect the best of their different points of view.
​This goal was set by our senior management and is fostered by all levels of employees. Jamie Dimon, our Chairman and CEO, leads the Corporate Diversity Council, a group of senior leaders from across the company who set the vision and strategy for diversity at the firm.
​​
We Celebrate Women.
​At J.P. Morgan, we pride ourselves on fostering a culture of learning, inclusion and community for all those interested in a meaningful career in technology.
​Collaborate with technology industry experts on innovative solutions that help drive communities, industries and businesses forward. From our cutting-edge trading platforms to digital payments and hybrid cloud solutions, our investment in technology helps fuel our firm's future – and yours.
​Join us and you'll see your creative solutions applied in real time, making an impact on our global business. You'll learn from talented, supportive colleagues, and other influential and inspiring women who are transforming technology at J.P. Morgan and throughout the industry.
​​​
We Are Committed To Build A Diverse and Inclusive Workplace
​
​At J.P. Morgan, we know that having diversity of thought, experiences, backgrounds and perspectives are what make our firm strong. That's why we work hard to attract, retain and recruit the best leaders in the business. We recruit people with unique experiences and diverse backgrounds because we believe that is a fundamental part of strengthening our global business capabilities. We understand that different perspectives bring strength and creativity to our work and lead to the best solutions for our clients. The firm sponsors internship opportunities and scholarships to students of diverse backgrounds and participates in a wide variety of career events that attract diverse candidates.
​​
We Walk The Talk.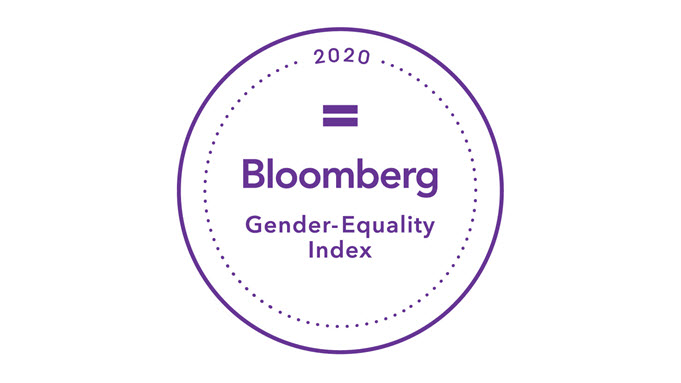 ​We are proud to be one of 325 companies included in the 2020 Bloomberg Gender-Equality Index which measures how companies promote gender equality across five dimensions.​
Female Leadership & Talent Pipeline: measures the company's commitment to attracting, retaining, and developing women into senior leadership positions.

Equal Pay & Gender Pay Parity: addresses how a company is closing the gender pay gap through transparent and effective action plans.

Inclusive Culture: evaluates the policies, benefits, and programs that contribute to an inclusive work environment where all employees feel they are valued and have equal opportunities.

Sexual Harassment Policies: assesses the strength of a company's anti-sexual harassment policies and its procedures to address employee claims.​

Pro-Women Brand: gauges how a company is perceived by stakeholders considering factors such as its supply chain, products and services, how women are portrayed in advertising, and external support for women in the community.
​​
We Invest In Women.
​
​Women on the Move is J.P. Morgan's commitment to provide women with opportunities to succeed in their professional and personal lives. The program's key objectives are to expand women-run businesses, improve women's financial health and advance women's career growth. Through these efforts, our goal is to help secure an equal future for our female employees, clients, consumers and the communities we serve.
​​
Our #HeForShe Male Allies.
​​We need both men and women to make gender equality a reality in the workplace. Hear Julie Bohan, HR Executive for Corporate Sector, and Bill Kapher, Head of Global Supplier Diversity, discuss how men can be allies.
​
Receive all job alerts right into your inbox
​"Female leaders have to show other women coming into the field that there are many different paths to a great career and plenty of women ready to support them on their journey and help grow their confidence."

Sophia Leung, J.P. Morgan

Global Head of Governance and Controls for Cybersecurity & Technology Controls

​"Businesses like ours can have an amazing impact on the communities in which we live and work – we are the ones hiring the talent. We have the ability to change the rules and bring more women to the table early."

Lori Beer, J.P. Morgan

Global Chief Information Officer

​"Equality at the workplace is not just good for women, its good for business." 

Jamie Dimon, J.P. Morgan

Chairman & CEO
Looking for Better Jobs?
We are here to help you find the best opportunities at companies that care! Sign up to join our platform and receive the newest job alerts and updates, straight to your inbox.
Looking for Talents?
If you're an employer looking to hire female talent, you can post your jobs on our platform and gain access to over 70,000 women from our community!