Back to Blogs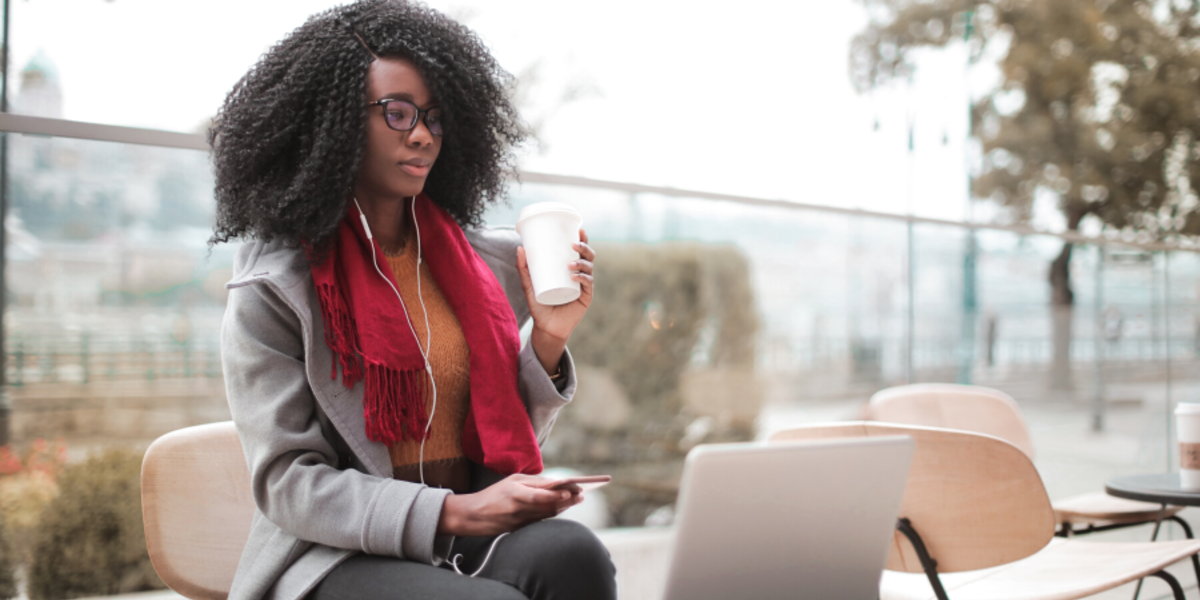 Why the future of work is remote
​As the number of workers forced to work from home increases worldwide due to the spread of the coronavirus, we check out the benefits of remote work and why more organisations should embrace it as a long-term business strategy. So, whether you're a job seeker trying to figure out what type of benefits to be on the lookout for, or you're an employer trying to make sure your telecommuting employees stay happy, productive, and engaged, check out these10 benefits for remote working.
The Tech industry has long espoused the benefits of flexible remote work culture; however, for the vast majority of industries it has been shunned the current Covid-19crisis has jolted many traditional industries into suddenly implementing it out of sheer necessity as they find themselves with little alternative. In China, during the peak of this crisis more than 18 million companies resorted to remote work online, with more than 300 million people using remote work apps, as many workers found themselves trapped and unable to travel freely.
Remote working currently appears to be a means to overcome a crisis, but the reality is that remote work has been sharply on the rise for years with countries such as, Philippines, Malaysia and Thailand long having a robust remote working professional class, and tech companies such as IBM, CISCO and Hewlett Packard long promoting the virtues of remote working.
For many female workers, remote working has been an important consideration when choosing their next career move, they have long yearned for the option of working from home and escape the rigid corporate structure of a typical 9-5. And as it should be. Women especially are looking for remote working that allow them to spend time with family, as having working mothers have to choose work or family is a choice that belongs in the workforce of the 20th century. The rise of digital tools and a more adaptable workforce means the shift away from the traditional office job will only accelerate in years to come.
Let's take a look at some of the benefits of working remotely and why people love it:
1. Commuting Isn't The Best
The majority of those who work in offices in the city commute to work. If you live in Singapore commuting into work may not be that challenging but spare a thought for workers in Manilla or Jakarta where a daily commute can be 4 hours.
According to recent statistics, commuters can begin experiencing depression and have much less life satisfaction. If kept unchecked, this could lead to more health hazards such as anxiety and lack of social experiences.
2. Remote Workers Tend To Feel Happier
According to a recent survey fromOwlLab, remote workers said they were nearly 30% happier than those who worked in an office. This mainly has to due to more freedom from working in a traditional office enviroment and better work schedule flexibility.
3. Remote Workers Feel More Productive
Telecommuting provides numerous options to improve productivity. Recent surveys from remote workers show that they feel more productive than working in an office. This is due to less distractions and the ability to choose the timing of work. Also conscious of the need to prove they can work effectively from home, and justify the arrangement, many employees work harder than ever to deliver results. The morale boost gained from improving their work-life balance can result in increased employee productivity and performance.
4. Remote Workers Feel More Valued By Their Employers
Nearly 10% of remote workers said that they felt more valued at work compared to office workers in a recent survey. Although remote workers said that they had fewer relationships with their co-workers, the benefits when working remotely seemed to outweigh social relationships.
5. Communication Is More Effective
Working remotely, you may think that you may never have contact with your direct supervisor, who will likely be located far away from you. This could not be more untrue.
There are so many tools nowadays that make communication across long distances easier than ever. Plus, the messages are more detailed, since it is more crucial to say everything you need to say concisely.
6. You Make Your Schedule
It seems obvious remote work can be done on a flexible schedule. If you prefer to stay up late at night, now you can. You can determine when you are the most focused and build your work schedule around that. In fact, you can still work your eight hours a day without starting your work day at 9 am.
Even if you are required to work specific hours, you can schedule your own breaks. And with this break time, you can do as you please. Take a nap or browse Facebook. There are so many more things you can do with your break time at home than you could at the office.
This flexible schedule also leads to a better work-life balance. You can schedule your work around your obligations and not the other way around. When working remotely, you can spend more time with your family and loved ones.
7. Telecommuting Will Save You Money
You will notice an immediate difference in commuting costs.
You will no longer need to pay for bus fare or gas up your car as often. You will also see savings in other areas as well. You no longer need to spend money on new suits or high heeled shoes, if that is not your regular style.
You won't need two separate wardrobes for work and everyday life. You will also save on foods costs as it will be less tempting to stop for coffee on your way into the office and head out to buy lunch midday.
At home, you can easily make your own coffee and make your own lunch.
8. Your Office Can Be Anywhere And Of Any Type
When you telecommute, you have complete control over where your office is and what it looks like. Most likely, you will be working from home.
However, this doesn't have to mean shoving a desk in the corner or clearing a spot on the dining table. You can design your office to fit your lifestyle. You can choose whatever desk and decor work for you.
In conclusion, the Covid-19 outbreak has made remote work popular around the world. It has forced companies to rapidly implement this mode of work even for the more conservative companies who wouldn't have considered allowing their staff to work remotely before this scare.
The crisis has accelerated a change that has been taking place for the last few years and for working mothers the need for permanent implementation of remote/flexible work as mandatory practice in the workforce couldn't have come soon enough.
Eventually the Covid-19 threat will disappear but remote working will be here to stay. As the benefits of it — especially having a happy and more productive workforce become more apparent.
Enjoyed this article? Let us know your thoughts in the comments below:
​
Half the Sky's mission is to supply the tools that can give every woman the ability to build a successful career and be fully prepared for the future of work. So, that they can lead a healthy, prosperous and more balanced/blended lifestyle of their choosing. By building your confidence, you're setting foundations to empower yourself and your career. The world is your oyster, and it starts with you.
Enjoyed this article let us know your thoughts in the comments below:
---
About half the sky
half the sky (HTS) is a career platform for women connecting you to career opportunities at companies that care. Providing you with information, tips and strategies to navigate the rapidly changing workplace.
Sign up to get career tips and job alerts directly to your inbox! Join us to shape the future of women at work together!
---