Back to Blogs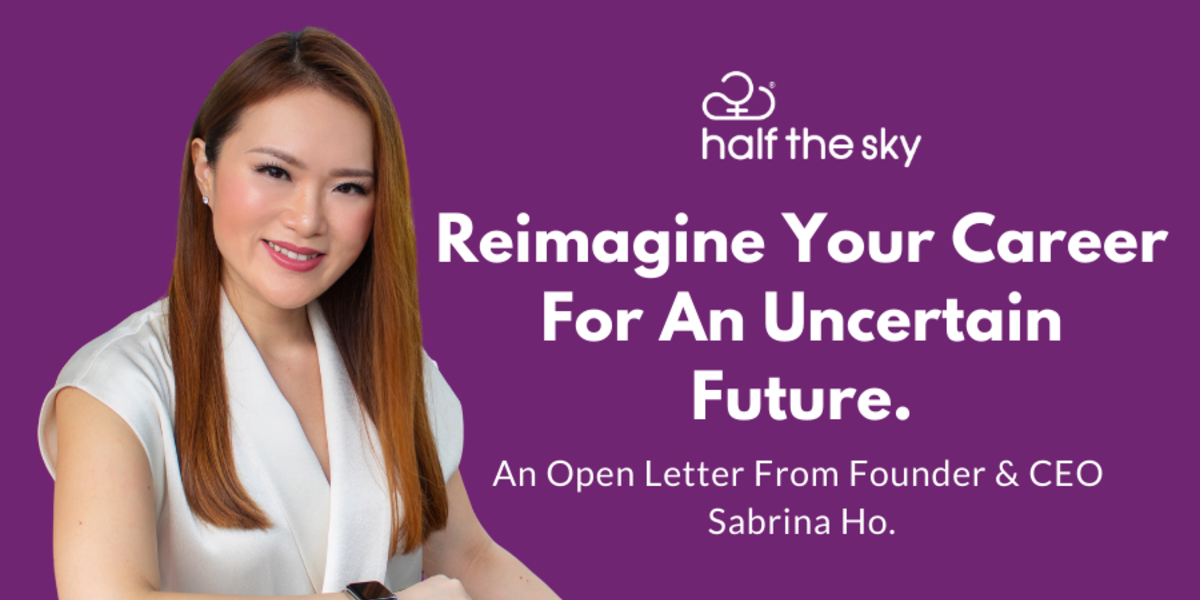 Reimagine Your Career for an Uncertain Future
​To our community:
Getting through one of the most difficult years in recent history is no ordinary feat, and that alone is a reason to celebrate the human spirit. Behind even the most heartbreaking headlines of 2020, there are stories of individuals, families and communities who look after one another. In the face of grief and uncertainty, care and compassion remain our strongest suit.

Dealing with a crisis:
I never imagined on January 1st 2020, that I would spend the next 12 months wearing face mask, social distancing, conducting hundreds of Zoom calls, working from home and mourning the loss of loved ones.
And yet despite the struggles and challenges 2020 has provided its opportunities. For many of us, it's provided a renewed sense of what matters to us as individuals, as well as a better understanding of ourselves—the things we want, need, and fear, as well as how we relate to our communities and world around us.

2021 will still be disruptive:
It goes without saying the pandemic has and will continue ushering disruptive change within our lives, with women especially facing the brunt of disruption in the job market with millions around the region facing dwindling employment opportunities and greater economic insecurity.
By nature, humans are hopeful beings. Sudden changes in our immediate circumstances can send us into a different direction in life, but we have an internal compass – our resilience, our hope, our ability to be reflective and mindful – that keeps us focused on our journey.

Looking forward with optimism:
Im always apprehensive at the beginning of a new year but heading into this new year, I've never been more convinced in the resilience of the human spirit and are ability to adapt, transform and change, and 2021 will be no exception. We've all been given a chance to reimagine and reinvent ourselves—and to reimagine and reinvent the world around us for the better as well.
Lets take this opportunity to build a more inclusive society and workplace where everyone can fill empowered to bring their authentic self to the table.
Throughout 2021, Half The Sky we'll be seeking to serve you better and helping you find your career path and job that's right for you at a company whose values align with your own.
We'll also keep working for you in all of the ways we do today, by helping you to:
And if you're looking for one-on-one help, turn to our talented career coaches for individualized guidance which will launch in Q1 this year.

I look forward to sharing more with you in 2021 and please let me know what we can improve upon to serve you better.

Warmest Regards

Sabrina

Founder + CEO, Half The Sky Asia
​
Half the Sky's mission is to supply the tools that can give every woman the ability to build a successful career and be fully prepared for the future of work. So, that they can lead a healthy, prosperous and more balanced/blended lifestyle of their choosing. By building your confidence, you're setting foundations to empower yourself and your career. The world is your oyster, and it starts with you.
Enjoyed this article let us know your thoughts in the comments below:
---
About half the sky
half the sky (HTS) is a career platform for women connecting you to career opportunities at companies that care. Providing you with information, tips and strategies to navigate the rapidly changing workplace.
Sign up to get career tips and job alerts directly to your inbox! Join us to shape the future of women at work together!
---