Back to Blogs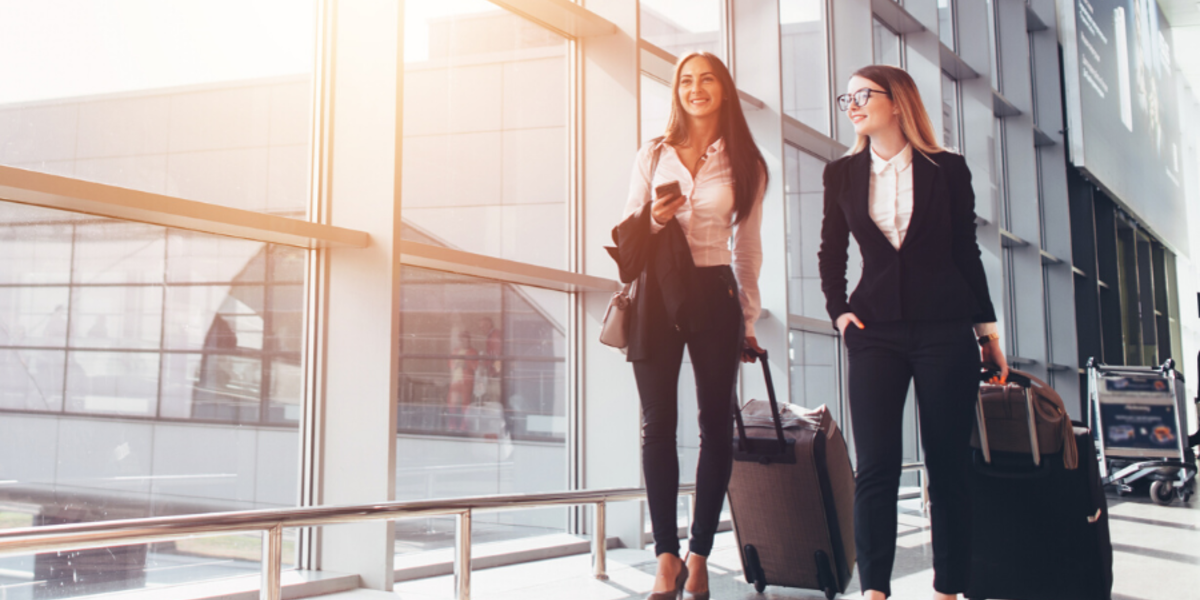 The Best Cities To Work In For Female Career Professionals
​
There are several reasons why people generally move abroad. The first is connected to family reasons and improving lifestyle, or for other personal reasons. The second is to take on a new challenge, gain new experiences or progress up the career ladder. In today's highly competitive work environment having a stint working abroad is essential if you have any desire to build an executive management career. A recent study by Boston Consulting Group found that over half of senior female career professionals would be willing to work abroad but less than 20% do so. The reasons for this cover family commitments, security and not being given the opportunity to work abroad to enhance their career.
Have you ever thought of working abroad? What cities would you choose? We at half the sky take a look at the best cities to work in for female career professionals in Asia. Indeed, the APAC region is the fastest growing region in the world, and a great spot for female career professionals to gain invaluable experience in some of the world's fastest and dynamic economies. If you are looking to take up a new challenge in your career, here are some of the best cities to consider in Asia!
Kicking it off with the Lion City, there are so many reasons why Singapore is on this list. Not only is it open to global talent, its home to a diversity of people from around the world, Singapore is a major global financial hub and increasingly growing into a global tech hub so your career will definitely gain a boost by living and working in this great city. You will also find many of the worlds leading companies such as IBM, Facebook, Paypal, Google and many more with regional headquarters in Singapore. Apart from all of these reasons, Singapore is known for being a travel hub, with good transport links, and amazing weather throughout the year. It's a great place to live and work for any aspiring female professional.
2.SYDNEY
The land down under, Sydney offers smart and hardworking multicultural population. From a global outlook, the capital of New South Wales has a high standard of supporting infrastructure. Naturally, Sydney attracts many new business opportunities causing rapid expansions within the city itself. With opportunities across many sectors including mining & natural resources, hospitality and technology.
Not far behind, Jakarta ranks third on our list. Although, maybe not as cosmopolitan as Singapore, Jakarta the capital of Indonesia, South East Asia's largest economy is the most dynamic with its strong and steady economic growth and ever changing physical landscape. Jakarta represents an unrivalled opportunity for any budding professional. Being able to navigate the business environment of Jakarta and Indonesia in general will make you a prized asset for any organization seeking to develop in this emerging powerhouse.
Despite its recent troubles Hong Kong's role as a super connector to global businesses is still intact, Hong Kong is the spot to be for female career professionals to progress their careers. With high earning potential, Hong Kong is popular among people who are in the finance industries. Additionally, with strong networking opportunities, the chances of getting connected to c-suite professionals are very high. Some of the companies worth checking out with Asia-Pacific headquarters in Hong Kong: HSBC, LVMH. ALIBABA GROUP.
China's most International city offers an attractive proposition from an economic and professional perspective. If you want to build your professional network then there is no better place to do it than this sparkling city.With China opening up of the financial sector it offers a wealth of opportunities alongside many large industries such as, vehicle manufacturing, chemicals, electronics, and semiconductors. To compensate for the overtime work culture the lively city is famous for its nightlife.
6. BEIJING
Getting a job in Beijing simply means working in a major post-industrial city. Commonly known as City of Finance to many, Beijing is open to entrepreneurship and foreign investment. Working in China's "Wall Street", Beijing attracts many foreigners. With that said, China is trying to attract the most qualified expat to be part of the system. It is hard to get in, but it is all worth it in the technological-driven city.If your looking to build a career in wealth management then Beijing is the place to be with Chinese High Net Worth Individuals (HNWI) doubling year on year.some standout companies include Baidu, and Microsoft.
7. TOKYO
Moving to Japan, this country has outstanding manners that can be easily translated to a good workplace. Polite and pleasant, expect a tranquil system - however as a female professional Japan's work culture may not be very positive for working women - with many issues surrounding gender equality in the workplace. Despite this female expat professionals can anticipate an increase of responsibilities due to exposure, and visibility. Alongside with the increase in responsibilities, opportunities to learn new things can be very high as well! Tokyo as a vibrant global city offers opportunities across several industries.
8. TAIPEI
Although many people will argue that Taipei isn't made for everyone, there are still many good reasons why Taipei should be considered. Being the largest city on the island, Taipei has the most job opportunities across Taiwan. With many foreigners, this city has a multicultural population. This city offers interesting activities, with many restaurants and nightlife venues. One of the cons? The cost of living can be very high.
9. HO CHI MINH
The city has rapidly grown and turned into an upscale metropolis in a short span of time. Many venture capitalists, global businesses are piling billions of dollars into the growing economy. Professionals who can ride the wave of Vietnam's economic boom will be well positioned to help global companies navigate the system. The city offers great living spaces, restaurants, clothing shops, furniture stores, supermarkets and basically any kind of international offerings.
10. KUALA LUMPUR
Last but not the least, Kuala Lumpur is part of the list. Similar to Singapore, the capital of Malaysia is known to be a travel hub with convenient transportation links. This city is notable for holding major digital conferences, and other events that are noteworthy for networking opportunities. As the economy is continuously growing, most of the industries are recruiting for new faces.
Enjoyed this article? Let us know your thoughts comment below:
​
Half the Sky's mission is to supply the tools that can give every woman the ability to build a successful career and be fully prepared for the future of work. So, that they can lead a healthy, prosperous and more balanced/blended lifestyle of their choosing. By building your confidence, you're setting foundations to empower yourself and your career. The world is your oyster, and it starts with you.
Enjoyed this article let us know your thoughts in the comments below:
---
About half the sky
half the sky (HTS) is a career platform for women connecting you to career opportunities at companies that care. Providing you with information, tips and strategies to navigate the rapidly changing workplace.
Sign up to get career tips and job alerts directly to your inbox! Join us to shape the future of women at work together!
---