Back to jobs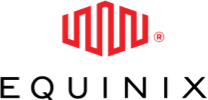 Staff Network Engineer
Company's Benefits
Leadership Development Program

Mentorship Program

Paid Parental Leave

Return to Work Policy

Childcare Facilities

Flexible Working Arrangements

Breastfeeding Rooms

Sponsorship Program

Coaching Program

Raise Numbers Of Women In Leadership

Internal Women's Networking Group

Equal Pay Initiatives
Job Description
​Staff Network Engineer JD
Equinix is the world's digital infrastructure company, operating 240+ data centers across the globe and providing interconnections to all the key clouds and networks. Businesses need one place to simplify and bring together fragmented, complex infrastructure that spans private and public cloud environments. Our global platform allows customers to place infrastructure wherever they need it and connect it to everything they need to succeed.
At Equinix, we help the world's digital leaders scale with agility, speed the launch of digital services, deliver world-class experiences, and transform people's lives. Our culture is based on collaboration and the growth and development of our teams. 
We hire hardworking people who thrive on solving challenging problems and give them opportunities to hone new skills, and try new approaches, as we grow our product portfolio with new software and network architecture solutions. We embrace diversity in thought and contribution and are committed to providing an equitable work environment. that is foundational to our core values as a company and is vital to our success.
​
Responsibilities:
· Install, configure, and maintain networking equipment and services to support the global enterprise WAN & LAN, Wireless, and Firewall environments
· Work with various departments within the CTO and CIO organizations on current initiatives and challenges
· Ability to translate customer/ stakeholder requests into technical requirements
· Provide input on the current and future architecture of the enterprise network
· Provide feedback and implement design alterations defined by architecture
· Execute multiple enterprise network related projects at a given time
· Manage workflow closely with a variety of different level support personnel in the process of providing network support
· Generate and update documentation on operational procedures and network topologies
· Understand technical issues and the implications to the business, and be able to communicate them with other operation departments within the business
· Collaborate with support teams in resolving issues
· Participate in on-call support rotation to provide escalation support for network problems and customer issues
· Perform post event analysis of unusual events, and carry out needed procedure or process changes in response
​
Qualifications
· 5+ years of network engineering experience
· Degree in Computer Science or other engineering discipline
· Experience with network protocol analyzers such as tcp dump or Wireshark
· Technical certifications (Network/Security)
· 3 or more years of experience in an enterprise environment
· Python / Ansible coding experience
· Able to speak and understand Japanese language will be preferred as candidate will require to liaise with Japanese business associates
· Security-minded
· Experience with major hardware vendors and platforms, including Meraki, Juniper (MX, EX series), F5, and Palo Alto Networks
· Enterprise wireless deployment experience
· Strong analytical and troubleshooting skills
· Ability to understand high-level network design and impacts across the infrastructure relating to hardware and software selection
· Ability to work independently on enterprise projects
· Expertise with BGP, OSPF, and related routing protocols
· Expertise with STP, Virtual LANs and Trunking (802.1q), and how to properly implement these technologies
· Expertise with the implementation of network security (ACLs, IPSec Tunnels) - Ability to devise and enforce network security policy while balancing the needs of a diverse and dynamic business
· Ability to perform configuration, testing, and troubleshooting of routed IP network infrastructure and long-haul WAN circuits
· Ability to travel, in-country and internationally
· Strong communication skills
​
Ability to
· Be a self-starter
· Analyze and troubleshoot methodically
· Know when to escalate
· Clear written and verbal communication and documentation
​
Equinix is an equal opportunity employer. All applicants will receive consideration for employment without regard to race, religion, colour, national origin, sex, sexual orientation, gender identity, age, status as a protected veteran, or status as a qualified individual with disability.