Back to jobs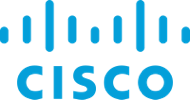 Senior Regional Co-Sell Operations / Execution Accelerator
Posted

06 October 2022

Location

Singapore

Job type

Permanent

Discipline

Technology

Reference

1374959
Company's Benefits
Leadership Development Program

Mentorship Program

Paid Parental Leave

Return to Work Policy

Childcare Facilities

Flexible Working Arrangements

Breastfeeding Rooms

Coaching Program

Raise Numbers Of Women In Leadership

Internal Women's Networking Group

Equal Pay Initiatives
Job Description
​Why You'll Love Cisco

We change the World, you will become passionate about your employer and the brand you represent. Everything is converging on the Internet, making networked connections more meaningful than ever before in our lives. Our employees' groundbreaking ideas impact everything. Here, that means we take creative ideas from the drawing board to dynamic solutions that have real world impact. You'll collaborate with Cisco leaders, partner with mentors, and develop incredible relationships with colleagues who share your interest in connecting the unconnected. You'll be part a team that cares about its customers, enjoys having fun, and you'll take part in changing the lives of those in our local communities. Come prepared to be encouraged and inspired.

The Business Entity

Cisco's partners transact the vast majority of our business and are truly a premier differentiator for us in the market. They span every geography, industry, segment and architecture. In tight partnership with Cisco, they are focused on Performing and Redefining to grow their businesses profitably. We are enabling them in this endeavor by facilitating their ability to grow profitably by 1) Accessing New Buying Centers, including Line of Business buyers, through co-sell motions 2) Build and Execute Selling Platform Enabled Outcomes, 3) Activating Lifecycle selling capabilities.

Who You'll Work With

The Global Partner Transformation team sits in the Global Partner Organization and is the Center of Excellence for developing/sharing best practices, enablement, and supporting infrastructure for Transform motions in the Regions and countries, including new routes to market, co-development of solutions, co-selling, buying programs and customer success.

What You'll Do

Role & Responsibilities

The Senior Regional Co-Sell Operations / Execution Accelerator will lead development of the regional co-sell strategy and adoption of Cisco's Digital Co-Sell strategy across their geography. They will do this by working closely with the global New Buying Center Co-Sell team to define, manage, align, and execute regional co-sell strategies with sales and partner organizations. This role will also define and align co-sell account planning best practices, driving co-sell adoption with partners in the supported region. They will be well versed in ecosystem partner value exchange, as well as development of regional strategies and best practices to drive co-sell support and adoption. Working closely with local geo sales and channel teams, local Ecosystem BDM teams, and the global New Buying Center Co-Sell team this role specifically will:
* Align Geo Sales priorities to define and develop the regional Digital Co-Sell strategy, amplifying regional sales priorities and alignment to Cisco strategic offers, segments, industries, and the new buyers to be accessed. This will include defining metrics and reporting against sales objectives to demonstrate co-sell value to regional sales and partner leadership and the partner community represented.
* Work cross functionally to orchestrate the mapping, nomination and onboarding of the right local Ecosystem partner, Channel partner, and Cisco customer segments (Enterprise, Commercial, SP, etc.)
* Work with Geo sales and partner teams to build pipeline and new bookings growth, as well as drive adoption of co-selling by leading the following activities:
* Establish and pilot enablement of the account teams
* Establish and pilot what Ecosystem BDMs do for the priority regional eco-partners
* Facilitating P2P workshops with GEO BDM/PAM to accelerate co-sell opportunity per GPO NBC team co-sell content
* Bulk upload existing partner co-sell opportunities to Digital Co-Sell system.
* Manage partner requests for CRM integration
* Monitors usage of the digital co-sell system and deliver adoption strategies defined by the global New Buying Center Co-Sell team.
* Help facilitate digital co-sell system usage and ensures follow through on opportunity connections, calls out lack of activity to relevant field Ecosystem BDM and resale partner PAM owners
* Drives metrics & reporting against strategic Geo Co-Sell plan and measure co-sell success specifically for the region.
* Help define requirements for future incentives and/or measurements providing inputs to the global New Buying Center Co-Sell team.
* Manage resources, efforts and deliverables of Regional Co-Sell Operations / Execution Accelerator team.

Who You Are
* Bachelors degree in Business or Finance/Economics, Masters in and/or MBA preferred
* 5+ years of partner facing and/or sales experience with a knowledge of industries and the role industry use cases play in New Buying Center sales motions
* Self starter and innovator, ready to motivate change and demonstrate growth
* Consistent record of building up partner relationships and pilot initiatives with different partner types in different regions
* Proven ability to influence cross-functional virtual teams
* Industry knowledge of the Cisco architecture landscape (competitive portfolio and market trends) for traditional networking, software and services.
* Experience in designing/driving complex projects, programs and processes at scale
* Highly organized, strong project management and follow-through skills
* Intermediate to advanced PowerPoint presentation writing skills
* A keen understanding of relationship development and influence in highly matrixed environments
* Executive presence and credibility, including having a strong partner financial acumen.
* Excellent intellectual and analytical skills - ability to structure problem statements and be the catalyst for uncovering new and creative ways to solve problems. Prior business development or strategy & planning experiences are a plus.
* Proven ability to work closely with and advise senior executives (VP+)
* Demonstrated ability to think creatively and work without constraints on new ideas to transform our business

Why Cisco

#WeAreCisco, where each person is unique, but we bring our talents to work as a team and make a difference powering an inclusive future for all.

We embrace digital, and help our customers implement change in their digital businesses. Some may think we're "old" (36 years strong) and only about hardware, but we're also a software company. And a security company. We even invented an intuitive network that adapts, predicts, learns and protects. No other company can do what we do - you can't put us in a box!

But "Digital Transformation" is an empty buzz phrase without a culture that allows for innovation, creativity, and yes, even failure (if you learn from it.)

Day to day, we focus on the give and take. We give our best, give our egos a break, and give of ourselves (because giving back is built into our DNA.) We take accountability, bold steps, and take difference to heart. Because without diversity of thought and a dedication to equality for all, there is no moving forward.

So, you have colorful hair? Don't care. Tattoos? Show off your ink. Like polka dots? That's cool. Pop culture geek? Many of us are. Passion for technology and world changing? Be you, with us!