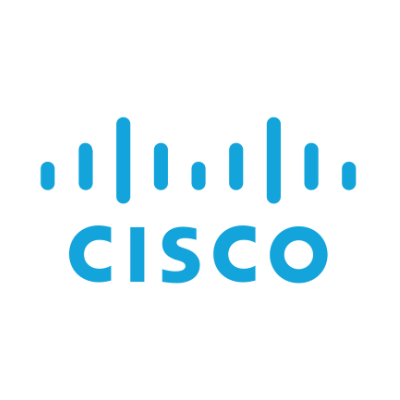 80 Pasir Panjang Road, Level 25, Mapletree Business City II, Singapore 117372
View All
Cisco
Jobs
Paid Parental Leave

Return to Work Policy

Childcare Facilities

Flexible Working Arrangements

Mentorship Program

Breastfeeding Rooms

Leadership Development Program

Coaching Program

Raise Numbers Of Women In Leadership

Internal Women's Networking Group

Equal Pay Initiatives
We Are Committed.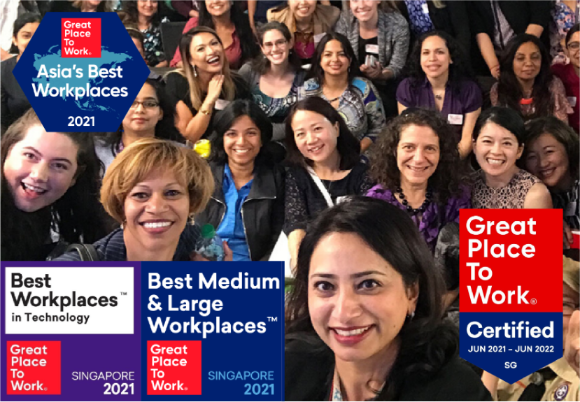 Cisco ranked #2 on Fortune's 100 Best Workplaces for Diversity and Best Worplaces for Parents lists for 2019 and we are extremely proud to be named among the top 10 best workplaces for diversity in the U.S.! We began tracking our diversity in 1998. Our progress is a testament to the commitment of our CEO Chuck Robbins and executive leadership team to a diverse, inclusive and conscious culture, and to the work our People & Communities organization does each and every day to move the needle faster and farther.
​
Work Life Balance Matters.
​
Employees often say one of the best parts of working at Cisco is the ability to have a life outside of work, but also to bring that part of themselves to work and be their authentic self.
​
Working Moms at Cisco.
​
​Being a Mom is the most important job you can have and these moms also work at Cisco. Hear from them on what makes Cisco a great place for moms (and how Cisco kids are also included!)
Connected Women @ Cisco.

Women can often times feel isolated and alone in the male dominated tech industry. But at Cisco, female employees have found a way to connect and empower each other. They formed a group in 1997, called Connected Women. The vision for Cisco's Connected Women has been to attract, develop, retain, and celebrate women at Cisco.
What started with 200 Cisco employees in San Jose has now grown to more than 4,000 members globally who participate in mentoring, speaker's series, networking events, and community give-backs in nearly 40 countries.​
Want To Know The Culture Of Cisco's APAC, Japan and Greater China Office?
​
Watch a day in the life of Cisco President, APAC, Japan and Greater China - Miyuki Suzuki.
We Care About Young Women.
​
​Cisco's global initiative, Girls Power Tech (GPT), is a special learning opportunity for girls and young women to connect with Cisco mentors at offices around the world. Every year, we open our doors to young women all over the world and inspire them to pursue careers in STEM through hands-on exposure to the latest technology and engagement with industry professionals. Cisco employees worldwide spend the day with girls age 13 to 18, encouraging them to consider education and career paths in STEM.​
Cisco events include office visits, tours, presentations, and mentoring

Students meet women role models and men who are advocates for women in technology, learning about their career paths and lives in the technology field

Students use Cisco TelePresence and collaboration solutions to interact with other girls across the globe and with successful women working at Cisco and elsewhere
​
Receive all job alerts right into your inbox
​One of the key benefit of working at Cisco which I have enjoyed is the flexibility to work anytime and anywhere thanks to our incredible technology and culture.  Although many companies boast this perk, I imagine that very few implement this policy as genuinely as Cisco. Even as a graduate I am encouraged to work my schedule around personal well-being and family interests – meaning I've been able to spend time working remotely when needed and don't need to stress when I have a doctor's appointment booked during a work day.

Emily Shaw, Cisco

Account Manager

​It's a very good platform that you have which is specifically for women! I just hope that more women know you are doing such a great thing for them. To be able to come out and specifically be so deeply believe in doing something for women and creating this platform is definitely such a great act on your part. I just hope that more companies, more women would find your platform, use your platform and then be able to find the right job or get the right candidates.

Bee Kheng Tay, Cisco

Managing Director, Singapore and Brunei at Cisco
Looking for Better Jobs?
We are here to help you find the best opportunities at companies that care! Sign up to join our platform and receive the newest job alerts and updates, straight to your inbox.
Looking for Talents?
If you're an employer looking to hire female talent, you can post your jobs on our platform and gain access to over 70,000 women from our community!