Back to jobs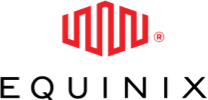 Senior Associate End User Technology Engineer
Posted

24 October 2023

Location

India

Job type

Full-Time

Reference

JR-139617
Company's Benefits
Leadership Development Program

Mentorship Program

Paid Parental Leave

Return to Work Policy

Childcare Facilities

Flexible Working Arrangements

Breastfeeding Rooms

Sponsorship Program

Coaching Program

Raise Numbers Of Women In Leadership

Internal Women's Networking Group

Equal Pay Initiatives
Job Description
​Senior Associate End User Technology Engineer
Equinix is the world's digital infrastructure company, operating 240+ data centers across the globe and providing interconnections to all the key clouds and networks. Businesses need one place to simplify and bring together fragmented, complex infrastructure that spans private and public cloud environments. Our global platform allows customers to place infrastructure wherever they need it and connect it to everything they need to succeed.

At Equinix, we help the world's digital leaders scale with agility, speed the launch of digital services, deliver world-class experiences, and transform people's lives. Our culture is based on collaboration and the growth and development of our teams. 

We hire hardworking people who thrive on solving challenging problems and give them opportunities to hone new skills, and try new approaches, as we grow our product portfolio with new software and network architecture solutions. We embrace diversity in thought and contribution and are committed to providing an equitable work environment. that is foundational to our core values as a company and is vital to our success.
​
Job Summary
Entry to mid level experience as an End User Technology Services professional with experience in applications, systems and hardware.

Responsibilities
Data Center/Office Expansion Support
Executes against documented plan

Orders and installs new equipment

Resolves issues and/or escalates issues to manager or Data Center construction/project manager

Travels to sites, as necessary

System Audits
Audit remediation, per instructions

Escalates issues for resolution with vendor

End User Support (outside of Tickets, often individual)
Ad hoc, real-time, EA and employee support to troubleshoot a wide range of issues including but not limited to, hardware and software issues

Software Installations, Packaging and Deployment
Responsible for single or individual package deployment and software installations, confirming successful deployment/installation with user

Partners with Sr Staff to test pre-mass deployment software packages, identifying issues and escalating up to Sr Staff

Ticket Triage and Resolution (event, incident, request)
Tier 2 ticket triage

Resolves majority of more complex issues and requests within Tier 2 scope (per list of pre-defined work categories), escalating as necessary

Responsible for following equipment legal hold procedures

Meets or exceeds 90%+ SLA compliance for ALL user requests

Meets or exceeds 90%+ customer satisfaction for ALL user requests or issues

Internal GTS Staff Training
Responsible for training more junior Associates

Hardware Deployment, Installation and Certification
Responsible for PC and Mac imaging, installation of desktop monitors, phone and docking station, and/or other peripherals

Qualifications
1+ years experience

Associate's degree preferred

A+ and MCDST certification preferred
​
Equinix is committed to ensuring that our employment process is open to all individuals, including those with a disability. If you are a qualified candidate and need assistance or an accommodation, let us know.
​
Equinix is an Equal Employment Opportunity and, in the U.S., an Affirmative Action employer. All qualified applicants will receive consideration for employment without regard to unlawful consideration of race, color, religion, creed, national or ethnic origin, ancestry, place of birth, citizenship, sex, pregnancy / childbirth or related medical conditions, sexual orientation, gender identity or expression, marital or domestic partnership status, age, veteran or military status, physical or mental disability, medical condition, genetic information, political / organizational affiliation, status as a victim or family member of a victim of crime or abuse, or any other status protected by applicable law.