Back to jobs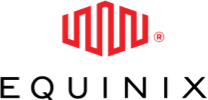 Senior Accountant, Statutory Reporting
Posted

25 October 2023

Location

India

Job type

Full-Time

Reference

JR-139807
Company's Benefits
Leadership Development Program

Mentorship Program

Paid Parental Leave

Return to Work Policy

Childcare Facilities

Flexible Working Arrangements

Breastfeeding Rooms

Sponsorship Program

Coaching Program

Raise Numbers Of Women In Leadership

Internal Women's Networking Group

Equal Pay Initiatives
Job Description
​Senior Accountant, Statutory Reporting
Equinix is the world's digital infrastructure company, operating 240+ data centers across the globe and providing interconnections to all the key clouds and networks. Businesses need one place to simplify and bring together fragmented, complex infrastructure that spans private and public cloud environments. Our global platform allows customers to place infrastructure wherever they need it and connect it to everything they need to succeed.
​
We are a fast-growing global company with 20 years of continuous growth. Through our innovative portfolio of high-performance products and services, we have created the largest, most active global ecosystem of 10,000+ companies, including 2,100 networks and 3,000+ cloud and IT service providers in 32 countries spanning six continents.  
​
A career at Equinix means you will collaborate on work that impacts the world and be surrounded by endless opportunities to learn new skills and grow in varied directions. We embrace diversity in thought and contribution and are committed to providing an equitable work environment. that is foundational to our core values as a company and is vital to our success.
​
Job Summary
Equinix is currently seeking an individual with a background in statutory reporting within multinational companies to join our dynamic Statutory Reporting team. The position of Senior Accountant, Statutory Reporting entails overseeing the complete statutory accounting process for India Statutory Reporting. This role is of a senior nature and involves direct reporting to the senior manager.
​
The ideal candidate for this role should process specialized knowledge in the domain, along with exceptional judgement and decision-making abilities. They must also be adept at navigating through situations characterized by ambiguity and be skilled in influencing cross-functional teams despite having limited authority. A key aspect of this role involves close collaboration with various cross-functional departments to ensure the punctual submission of statutory reports.
​
In addition, he/she will engage in collaborative partnerships with stakeholders across the global accounting, finance, and tax team to spearhead initiatives aimed at refining processes and introducing automation. This includes providing support for business expansion endeavors and projects, comprehending and assessing financial performance, and contributing to the establishment of consistent global standards. This role requires excellent communication and organizational skills. This involves not just the capacity to foresee and identify potential risks, but also the proficiency to convey these risks along with clear recommendations effectively to senior leaders across different geographical regions and time zones.
​
Responsibilities
Lead timely and accurate completion of statutory reporting requirements and escalate project roadblocks as needed

Preparation of local statutory TB, GAAP adjustments and draft financial statements to external auditors

Collaborate with various internal groups, including accounting, tax, legal, treasury, finance and real estate to support the business expansion across the region

Liaison between corporate secretary, local authorities and local external audit team in fulfilling filing requirements

Being the main point of contact between group and local external audit teams and other accounting functional teams in preparing PBC lists and resolving issues arise during audit process

Evaluate, document and work with US GAAP accounting teams to conclude on the local GAAP accounting for significant business events

Key point of contact across the business and other accounting functional teams to provide interpretation and implementation of new local accounting standards or complex areas of accounting

Ensure accurate and timely completion of monthly accounting close in local ledger and analytical review

Support reporting to joint venture partners, government authorities and other stakeholders

Lead continuous improvement in process, identifying, articulating and implement best practices along with clear recommendations for resolution or mitigation that can be used globally to the relevant stakeholders

Participate in secondary ledger roll-out
​
Qualifications
Require a Degree in Accountancy, CPA, Chartered Accountant, or similar qualifications with at least 10 years of combined work experience in Big 4 public accounting and multi-national corporations

Strong knowledge of international accounting standards (IFRS) and Indian Generally Accepted Accounting Principles (Indian GAAP)

Prior experience in statutory reporting in the multinational corporation is highly desirable

High degree of organization and ability to manage multiple, competing projects and priorities simultaneously

Work independently with strong problem solving and analytical skills and have ability to recognize and recommend solutions

Able to work comfortably under pressure and meet tight deadlines

Strong leadership skills, ability to communicate clearly and concisely with global internal and external contacts

Positive and a good team player

Possess a strong sense of internal control and a keen eye for details and process improvements
​
Equinix is committed to ensuring that our employment process is open to all individuals, including those with a disability. If you are a qualified candidate and need assistance or an accommodation, please let us know.
​
Equinix is an Equal Employment Opportunity and, in the U.S., an Affirmative Action employer. All qualified applicants will receive consideration for employment without regard to unlawful consideration of race, color, religion, creed, national or ethnic origin, ancestry, place of birth, citizenship, sex, pregnancy / childbirth or related medical conditions, sexual orientation, gender identity or expression, marital or domestic partnership status, age, veteran or military status, physical or mental disability, medical condition, genetic information, political / organizational affiliation, status as a victim or family member of a victim of crime or abuse, or any other status protected by applicable law.