Back to jobs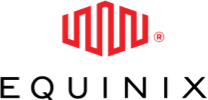 Senior Account Executive
Company's Benefits
Leadership Development Program

Mentorship Program

Paid Parental Leave

Return to Work Policy

Childcare Facilities

Flexible Working Arrangements

Breastfeeding Rooms

Sponsorship Program

Coaching Program

Raise Numbers Of Women In Leadership

Internal Women's Networking Group

Equal Pay Initiatives
Job Description
​Senior Account Executive
Equinix is the world's digital infrastructure company, operating 240+ data centers across the globe and providing interconnections to all the key clouds and networks. Businesses need one place to simplify and bring together fragmented, complex infrastructure that spans private and public cloud environments. Our global platform allows customers to place infrastructure wherever they need it and connect it to everything they need to succeed.
​
We are a fast-growing global company with 20 years of continuous growth. Through our innovative portfolio of high-performance products and services, we have created the largest, most active global ecosystem of 10,000+ companies, including 2,100 networks and 3,000+ cloud and IT service providers in 32 countries spanning six continents.  
​
A career at Equinix means you will collaborate on work that impacts the world and be surrounded by endless opportunities to learn new skills and grow in varied directions. We embrace diversity in thought and contribution and are committed to providing an equitable work environment. that is foundational to our core values as a company and is vital to our success.
​
Job Summary
Sells Equinix solutions to new accounts and/or expands existing accounts. Focus on larger domestic and global accounts. Facilitate strategic account planning, leads negotiation process, and leads extended sales team on complex multi-region / multi-metro sales.
​
Responsibilities
Build Customer Relationships
Plans, builds, and maintains relationships with key stakeholders in assigned accounts/prospects

Facilitates customer relationships to ensure timely resolution of customer issues

Conducts quarterly business reviews with customers to identify and develop new selling opportunities

Leads Executive Briefings

Leverage Internal & External Partners
Leads and drives coordinated sales approach with the extended sales team (Sales Engineers, Solutions Architect, Customer Care, SSA, Commercial Solutions, Sales Operations, etc.) and external partners (Reseller, Strategic Alliance, etc.)

Collaborates with global sales team to sell global Equinix platform

Demonstrates consistent cross region exports

Understands business drivers of accounts and leverages strategic alliances and reseller partners to penetrate accounts

Account Planning
Researches and documents detailed understanding of customer business and organizational landscape

Develops strategic, global account plans focused on maintaining/growing accounts

Drives strategic, global & multi-line of business global account plans

Solution Selling
Identifies customer's business needs, challenges, and technical requirements to match to Equinix solutions in partnership with SEs/SAs

Leading delivery of pitch, leveraging SE/SAs where appropriate; adapts pitch to customer needs and persona

Proven proficiency of Equinix product set and solutions

Sells full suite of Equinix offerings to include global footprint and achieves exports

Leverages external partners to drive solution development in new areas/prospects

Contract Renewals
Proactively addresses high churn risk customers leveraging internal resources and external partners

Facilitates customer contract renewals and negotiations to protect revenue

Leverages internal resources to understand customers contractual obligations around notice periods, renew terms, Equinix exposure

Pipeline Management
Actively monitors and maintains status of opportunities in SFDC, following the principles of forecasting

Identifies at risk accounts, expiring contracts and forecasts churn

Territory Planning
Prioritizes list of accounts/prospects for short and long-term pursuit to achieve assigned sales objectives

Provides accurate forecasts

May focus on particular vertical or sub-vertical within a dedicated sector

Prospecting
Coordinates with Opportunity Development Team to strategize lead & sales opportunity qualification

Pursues highest propensity prospects, fills the funnel with opportunities; pitching prospects primarily at C-level; leveraging industry contact sand partners

Actively prospects account base to sell global platform and achieves exports outside of country · Utilizes available tools to prospect and leverage account strategy plans

Negotiation
Leads commercial offer and contract negotiations, leveraging internal resources as needed to obtain best commercial terms possible

Understands commercial levers and problem solves to make initial recommendations on deal structure

Partners with sales leadership to present at regional deal review

Mentorship/Lead
Mentors Account Executives or other sales professionals; leads special projects, provides guidance to team on new products/processes/best practices

Qualifications
7+ years experience preferred

Bachelor's Degree required
​
Equinix is committed to ensuring that our employment process is open to all individuals, including those with a disability. If you are a qualified candidate and need assistance or an accommodation, please let us know.
​
Equinix is an Equal Employment Opportunity and, in the U.S., an Affirmative Action employer. All qualified applicants will receive consideration for employment without regard to unlawful consideration of race, color, religion, creed, national or ethnic origin, ancestry, place of birth, citizenship, sex, pregnancy / childbirth or related medical conditions, sexual orientation, gender identity or expression, marital or domestic partnership status, age, veteran or military status, physical or mental disability, medical condition, genetic information, political / organizational affiliation, status as a victim or family member of a victim of crime or abuse, or any other status protected by applicable law.