Back to jobs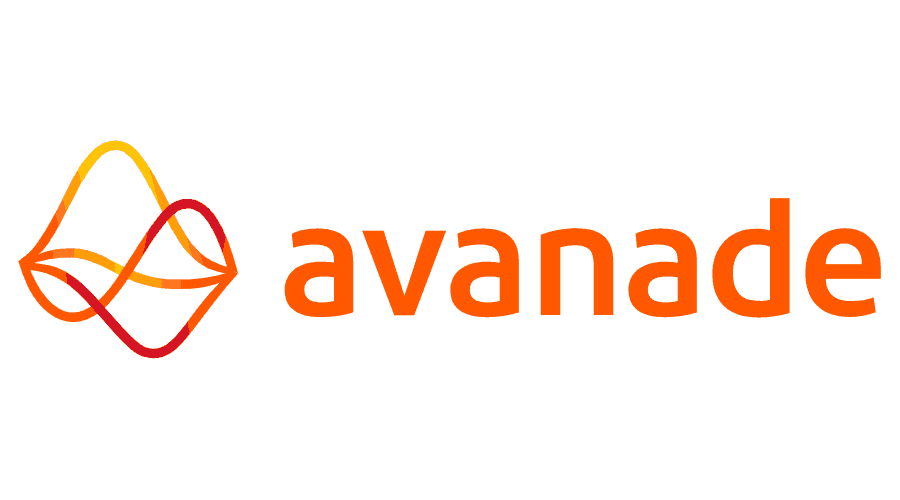 SEA Software Engineering Capability Lead
Company's Benefits
Leadership Development Program

Mentorship Program

Paid Parental Leave

Return to Work Policy

Flexible Working Arrangements

Coaching Program

Raise Numbers Of Women In Leadership

Internal Women's Networking Group

Equal Pay Initiatives
Job Description
​Do you believe innovation is at the heart of everything you do? So do we.

Why Avanade?
​
Leading organisations – corporations, non-profits, government departments, look to Avanade to help them make the most of their investment in Microsoft and to push the boundaries of digital innovation. The result? Interesting work that is well supported, always evolving and sure to keep you engaged and interested. Together we go beyond.
​
About the opportunity
​
As the Software Engineering Capability Lead, you will set the scene and direction for our Software Engineering Talent Community by:

Establishing the support structures to ensure the Talent Community is future ready,

Benchmarking key capability and mindset required to succeed and deliver to regional goals,

Playing an imperative role in establishing strategies and road maps for the talent community,

Championing best practice role modelling to the broader workforce and leadership teams.
​
Our SEA (Southeast Asia) Software Engineering Talent community is one of our largest TCs across the region with over 200+ members. Partnering with some of the best clients in the world, helping to solve some of their most challenging problems, this TC works at the forefront of some of the most leading Microsoft technologies in the market. With the agility and energy of a start-up, backed by the resources of Accenture and Microsoft the Software Engineering TC is made up of innovative, tech savvy technologists who thrive on turning ideas and innovations into breakthrough results for leading organizations around the globe. Ultimately, we're not just making business better. We're making life better for our client partners and their customers.

What you will be doing:
​
1) Ready the Talent Community (TC) to address client demand.
Develop annual TC workforce plan in alignment with regional business workforce strategy and the Regional Workforce Planning and Execution Lead.

Understand client demand and assess available supply of talent.

Determine actions to build, buy or borrow staff;

Define training & hiring plans to address forecast skill gaps.

Execute on readiness activities, including bench management.

Involvement in hiring and assignment placements of required resources.
2) Direct and drive skill development of TC members.
Validate on an ongoing basis that regional TC skills are aligned to forthcoming demand in the local market

Provide insight on regional TC skill priorities to Global TC Lead during monthly connects.

Formally update and communicate regional TC skill priorities on a quarterly basis

Conduct all-hands briefing call for TC members and Career Advisers to review skill priorities and communicate learning focus areas

In coordination with Career Advisers, provide ad hoc guidance to individual TC members on the skill and learning areas they must develop to stay future-ready

Monitor progress of filling skill gaps in conjunction with the RCL
3) Foster collaboration and a sense of belonging
Foster a culture of learning, sharing, and solving amongst TC members using collaboration tools and community events, e.g., certification drives.

Conduct monthly calls to engage the community and facilitate TC collaboration

Plan and lead quarterly in-person/virtual TC events in partnership with Regional HR Lead and Regional Workforce Planning and Execution Lead.

Driving TC community activities in partnership with the Regional HR Lead

Share knowledge, insights, and successes with broader leadership across the TC.

Be recognized as a "connected" regional leader, who can speak to TC members on behalf of the business.

Proactively build a network, e.g., Role Family Champions who can support with the TC agenda
About you:
You come with a proven expertise in Software engineering/application development around capability building and workforce management. You will draw upon these skills to map and define the roadmap of what is required to run one of Avanade's largest Talent Community in SEA. Just as important, are your interpersonal skills, being a supportive and encouraging leader ensuring the best support frameworks are in place to ensure the Software Engineering TC learn, continue to grow and evolve with each assignment aligned.
You will also bring on board your impressive ability to collaborate and build relationships at all levels, partnering within a cross-functional matrix stakeholders to ensure your Talent Community is well equipped both in resource availability, chargeability and long-term retention.
In addition to your practical domain and leadership expertise, you would ideally have certifications such as MBA, MA or MS as well as 15+ years of experience spanning 10+ years in IT consulting and 5+ years in leadership and people management roles for large teams.
What you can expect from us:
Help yourself to an extensive menu of Microsoft and technology certifications and enjoy up to 80 paid training hours per year

Our OnDemand learning platform gives you access to extensive range of technical, management, leadership and consulting skill training courses

No matter your life stage, we've got insurance coverage for you and your family but you will also have the option to upgrade or level down as you wish. Choose the coverage that suits you!

We know everyone has different needs and preferences depending on their life stage, so Avanade offers a variety of flex $ that you can utilise that best suits you for example wellness programs or gadgets.
Avanade is an Equal Opportunity Employer. Avanade prohibits discrimination and harassment against any employee or applicant for employment because of race, colour, age, religion, sex, national origin, gender identity or expression, sexual orientation, disability, or marital status, genetic information, or any other protected status.
Avanade is the leading provider of innovative digital, cloud and advisory services, industry solutions and design-led experiences across the Microsoft ecosystem. Every day, our 56,000 professionals in 26 countries make a genuine human impact for our clients, their employees and their customers.
We have been recognized as Microsoft's Global SI Partner of the Year more than any other company. With the most Microsoft certifications (60,000+) and 18 (out of 18) Gold-level Microsoft competencies, we are uniquely positioned to help businesses grow and solve their toughest challenges.
We are a people first company, committed to providing an inclusive workplace where employees feel comfortable being their authentic selves. As a responsible business, we are building a sustainable world and helping young people from underrepresented communities fulfil their potential.
Majority owned by Accenture, Avanade was founded in 2000 by Accenture LLP and Microsoft Corporation. Learn more at www.avanade.com
​