Back to jobs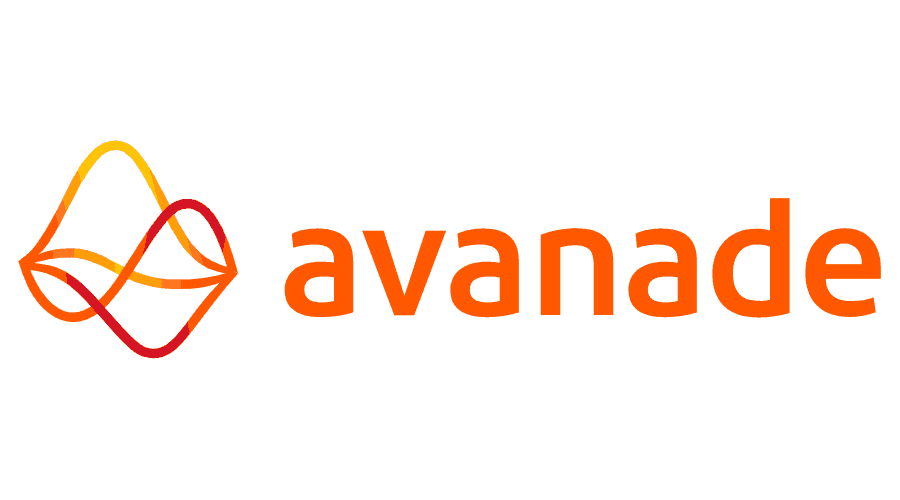 Product Management Manager
Posted

17 February 2023

Location

Singapore

Job type

Permanent

Reference

62825
Company's Benefits
Paid Parental Leave

Flexible Working Arrangements

Mentorship Program

Leadership Development Program

Raise Numbers Of Women In Leadership

Internal Women's Networking Group
Job Description
​Role Overview:
You will be expected to be well versed with systems thinking, design thinking, innovation frameworks, disruption principles, and be a natural problem solver.

You will closely collaborate with the UX and Innovation teams at Avanade during incubation and rapid prototyping to demonstrate the impact of new innovations and concepts to internal and external stakeholders.

You should be comfortable working with our clients on their Design and Innovation Strategy which falls into three themes:
Strategic Innovation: Identification, experimentation and scaling up of ideas around a strategic theme to disrupt, pivot, majorly reshape business objectives;

Future of Work: Hybrid workplace, Gig economy, Future of Collaboration. Well-being and employee productivity – reimagining work at the intersection of people, process, and technology; and

Human Centric Adoption Management: Systems design thinking to ensure people, process, technology align to deliver business outcomes.
Key Role Responsibilities:
Provide design leadership to various parts of our business, demonstrating the effectiveness of a design thinking approach to the mission of the team.

Conduct research that will help provide insights to problems our customers are trying to understand and the solutions they hope to deliver, by speaking to the Users, Development Teams, and Support Teams often to gain those insights.

Understand customer's business requirements and create appropriate value proposition using Avanade offerings across service lines to drive the RFx response.

Turn user insights and identified opportunities into differentiating concepts, services, and solutions.

Facilitate and develop workshops and co-creation sessions.
Job Requirements:
Experience working in/ with top Oil and Gas companies and/or Financial Services companies

Experience gathering requirements (from customers, other stakeholders) to build and guide project/product roadmaps, including use of requirements-gathering tools/technologies

Experience working with senior product team on market / customer research to create business plans for software products/solutions that align with Avanade strategic direction

Sitecore Experience Manager (XM) and Experience Profile (xDB) 9+, with multi-site, multi-data enter, multi-language, and component framework experience

Experience working in an Azure cloud environment

Experience implementing software products by working with UX design, development, and management of multiple large agile team environment

Experience with global digital marketing initiatives

Strong understanding and implementation experience with devising Search Engine Optimization (SEO) strategy and product backlog to achieve business objectives

Strong understanding and implementation experience with web accessibility standards to achieve business objectives

Strong understanding and implementation experience with GDPR cookie consent compliance

Strong experience with web and mobile products

Strong knowledge of software development and implementation lifecycles

Strong internal/external stakeholder interaction; includes presenting to and influencing Executive level decision-makers

Experience in conducting primary and secondary research on markets including market segments, geographies, products, and industry

Demonstrated ability to understand different business models and strategies

Participate in discussion with business partners to provide guidance in the test field

Knowledge and understanding of quality assurance and testing processes with strong attention to detail

Coach and advise clients on UAT strategies and internal testers to achieve zero defect quality targets for UAT and go-live

Apply business and functional knowledge including testing standards, guidelines, and testing methodology to meet the team's overall test objectives

Experience working with, managing, and influencing virtual teams, including offshore

Knowledgeable about project/program financials (e.g., budgeting, assessing financial impact, working with financial analysts)

Strong networking skills to build relationships quickly

Customer-oriented attitude with great presentation, interpersonal and negotiation skills
​
Preferred Years of Experience:
Minimally 10 years of working experience with 3 years in managerial role
​
​
​
Preferred Education Background:
​
​
You likely possess a minimum bachelor's degree in Business, MIS, Economics, Computer Engineering, or related fields.
​
Preferred Certification(s):
Design Thinking Facilitator

Preferred Technical Skillsets include:
Azure Cloud

21Vianet Cloud

Coveo Enterprise Search

Coveo Cloud

Akamai CDN

Brightcove video player CDN

Google, Baidu, Yandex, and Bing Search Engine Optimization

Google Maps Integration

Yandex Maps Integration

Baidu Maps Integration

Google Analytics

Sitecore Analytics

Sitecore Personalization and A/B Testing

OneTrust GDPR Cookie Consent

OneTrust Marketing Preferences Management

BigData Reporting design

PowerBI

Azure DevOps

Visual Studio Team Services

Selenium

Browserstack

JIRA

Postman/Newman, REST-assured
Other Advantageous Skillsets include:
Experience as an outcome-oriented consulting leader with an entrepreneurial spirit who can balance practice leadership with role modeling high impact client work

Experience and Digital Strategy

Market Analysis

Competitive Research and Analysis

Business Canvas Creation

Leadership and Management

Benchmarking

Strategic Planning & Roadmap Development

Business Case Development

Business Capabilities Development

Operating Model Design

A strategic thinker with the ability to instill confidence in clients and across internal teams

Must be an excellent verbal and written communicator, comfortable preparing proposals, presentations and speaking in front of groups

Must be an initiative-taker and nimble multi-tasker, able to manage large, complex projects

Gathers and synthesizes feedback from clients, quantitative data, research reports, market trends to inform product requirements and vision; improves the collection of customer requirements

Partners with senior product team to develop product/solution concept

Prioritizes requirements and development backlog

Defines and clearly articulates/explains scenarios to internal audiences

Stays up-to-date on relevant product and technologies, adapting product strategy and roadmap to meet market demands and standards

Creates and regularly maintains the product/solution vision, roadmap, and backlog of work through the project's life cycle

Manages product/solution release content and schedules

Communicate the solution vision, roadmap, and backlog of work -- including success criteria -- to development team

Communicates with more senior product/solution team to provide feedback on progress and implementation of vision

Verifies functionality and quality of product/solution releases, administering user acceptance testing as appropriate

Assists in developing and implementing a company-wide go-to-market plan, working across departments and with leadership to execute

Develops strong understanding of the business, and deep Avanade business acumen
What we offer you
Come for the distinctive experiences you have helping forward-thinking corporations, non-profits, and governments push the boundaries of digital innovation. Stay for the limitless learning opportunities that encourage you to master Microsoft and pursue big ideas. Enjoy ambitious growth for yourself as part of Avanade's people-first culture with benefits like employee share purchasing, flexible work arrangements, a commitment to diversity and inclusion, and competitive pay.