Back to jobs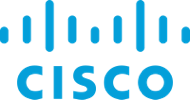 Leader – Global Virtual Sales Specialists – EN / CISG
Posted

06 October 2022

Location

Singapore

Job type

Permanent

Discipline

Technology

Reference

1371546
Company's Benefits
Paid Parental Leave

Return to Work Policy

Childcare Facilities

Flexible Working Arrangements

Mentorship Program

Breastfeeding Rooms

Leadership Development Program

Coaching Program

Raise Numbers Of Women In Leadership

Internal Women's Networking Group

Equal Pay Initiatives
Job Description
​Senior Leader - Global Virtual Sales Specialists - EN



Why you'll love cisco

We change the World, you will become passionate about your employer and the brand you represent. Everything is converging on the Internet, making networked connections more meaningful than ever before in our lives. Our employees' groundbreaking ideas impact everything. Here, that means we take creative ideas from the drawing board to dynamic solutions that have real world impact. You'll collaborate with Cisco leaders, partner with mentors, and develop incredible relationships with colleagues who share your interest in connecting the unconnected. You'll be part a team that cares about its customers, enjoys having fun, and you'll take part in changing the lives of those in our local communities. Come prepared to be encouraged and inspired.

Description

The Business Entity:

Cisco Sales is all about Inspiring Dreams, Accelerating Growth, Connecting Worlds, Recognizing Wins, Respect and Enabling you to be your best. Does this sound intriguing to you? Welcome to Cisco.

The Team: Global Virtual Sales and Engineering (GVSE)

The Global Virtual Sales & Engineering organization is an inside sales account manager, solution specialists, sales development, and sales engineering organization responsible for selling to customers virtually and scaling with prescriptive, digitally accelerated sales motions and partner ecosystems. We are one of Cisco's fastest growing sales teams and are the talent engine for Cisco Sales with diverse and motivated teams that consistently deliver profitable growth. We are a global, dynamic team that operates across all major geographies and brings excitement to the sales environment every day. We connect Cisco customers with solutions that can transform their businesses and change the world for the better.

What You'll Do:

We are looking for a talented, passionate and motivated senior sales executive with a background in B2B technology and/or SaaS, a strong track record overachievement, and experience leading large inside sales teams to lead our APJC Virtual Sales Specialist - EN (GVSS) team. GVSS is a team of sales technology experts who help our customers make smart decisions to solve business problems for themselves, and their companies, while driving growth for cisco through marketing generated leads, and a focus on key software control points. We are seeking a truly exceptional leader who thrives building and developing high-performance teams, including early-in-career, and a winning culture at scale. The position will report directly to the Sr Director WWVirtual Sales Specialist.

The successful candidate is a results-oriented and self-motivated individual with an outgoing personality and comfortable with both technical and business concepts. In addition, we are searching for an energetic and organized self-starter who understands sales processes and can build relationships across Cisco globally, including Marketing, Business Units, Operations, Finance, etc. You will be a key driver of revenue growth for the company and on the front lines for evangelizing the impact that GVSS can make on Cisco's business.

Responsibilities include:

* Leading a Virtual Specialist organization across multiple sales theaters & segments in a matrixed organization.
* Partner and collaborate with teams and leaders across Cisco - Marketing, Business Units, IT, Operations, and other sales teams to ensure success.
* Develop strategy to grow new revenue from mid-size businesses using specialist sales team
* Empower a team of Specialists to deliver results and new software opportunities.
* Use metrics and analytics to continually assess performance, fully understand underlying drivers, and adjust course as necessary
* Setting & achieving monthly, quarterly, and annual revenue growth targets by establishing sales goals and holding the team accountable
* Cultivating a winning culture of achievement, inclusiveness/diversity, collaboration, creativity, and accountability and being a champion for your team's career development
* Hiring, coaching, and developing leaders and sellers to build an extraordinary sales team

Who You Are:

You are driven, inspirational, and influential sales leader, with proven experience building and motivating large all-star teams and a winning culture. You aren't afraid to roll-up your sleeves and get things done, and operate well in a highly collaborative, matrixed environment, achieving results as much through influence as through direct control.

Attributes include:

* Belief in the value of the collective team, strong relationship builder and influencer
* Distinctive problem solving and analytic skills, superior business judgment, ability to cut through complexity and make things simple
* Exceptional communication skills - written and verbal
* Results driven while able to try new processes and iterate to scale a global sales engine
* Knowledge (and passion!) for innovative, modern, digital selling processes, and go-to-market
* Demonstrated success in executing inside sales engines, improving sales operations and utilizing predictable, repeatable sales roadmaps. Ability to effectively translate targets into specific actions for your leaders.
* Experience Hiring, developing, motivating, mentoring and retaining premier inside sales talent (including early-in-career talent and diversity) to meet results-oriented goals, including first-level managers and directors; experience developing teams of 100+

Qualifications & Experience:

* Executive presence, excellent communications and relationship building skills
* 10-15 years of experience managing inside sales and sales development team, preferably in the networking technology, software/SaaS, or IT industries
* Broad knowledge and best practice insights of various inside sales models and motions, sales processes, organizational structures, management practices and talent development.
* Embrace new digital sales and marketing tools to increase seller effectiveness and productivity.
* Highly analytical and critical thinker, operationally oriented and metrics driven to evaluate business performance, can break down complex problems to resolution
* Adaptable and agile, continuous learning and improvement mindset. Ability to move with speed and pivot quickly to create positive disruption
* BA/BS or equivalent practical experience. MBA or master's degree preferred

Why Cisco

At Cisco, each person brings their unique talents to work as a team and make a difference.

Yes, our technology changes the way the world works, lives, plays and learns, but our edge comes from our people.

* We connect everything - people, process, data and things - and we use those connections to change our world for the better.
* We innovate everywhere - From launching a new era of networking that adapts, learns and protects, to building Cisco Services that accelerate businesses and business results. Our technology powers entertainment, retail, healthcare, education and more - from Smart Cities to your everyday devices.

We benefit everyone - We do all of this while striving for a culture that empowers every person to be the difference, at work and in our communities.

Colorful hair - Don't care. Tattoos - Show off your ink. Like polka dots - That's cool. Pop culture geek? Many of us are. Be you, with us! #WeAreCisco

Cisco is an equal opportunity employer.