Back to jobs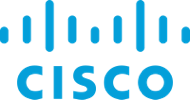 Lead Security Architect Service Provider APJC
Posted

06 October 2022

Location

Singapore

Job type

Permanent

Discipline

Technology

Reference

1364588
Company's Benefits
Paid Parental Leave

Return to Work Policy

Childcare Facilities

Flexible Working Arrangements

Mentorship Program

Breastfeeding Rooms

Leadership Development Program

Coaching Program

Raise Numbers Of Women In Leadership

Internal Women's Networking Group

Equal Pay Initiatives
Job Description
​Lead Security Architect Service Provider APJC

Working as part of the APJC Security Services organization, the role of Lead Security Architect Service Provider is responsible for the creation, maintenance and management of IT architecture models and their lower level components. They are also required to interpret, use and apply information contained within IT architecture to advise a variety of business improvement activities, particularly those involved in the design, development, improvement and maintenance of support systems. The Lead Security Architect Service Provider is able to guide and support delivery teams in the delivery execution of defined architectures and roadmaps.

Who You'll Work With

With a varied workload and travel schedule, working as part of a dynamic and highly skilled team, the position offers exciting work for knowledgeable and expert consulting engineers with strong network security expertise and developed customer-facing consulting skills. This is a senior domain expertise role for the region covering customers across the APJC region.

What You'll Do

* Recommend and participate in activities related to the design, development and maintenance of the Network Security Architecture as it relates to 5G
* Define roadmap and delivery phases to attain target state network security architecture
* Deliver solution architectures for various security capabilities that comprise network architecture. As example but not limited to secure perimeter, internal segmentation, device identity, encryption, configuration compliance and visibility.
* Deliver security architectures that can overlay and imbed security controls in underlying network infrastructure. As example but not limited to Datacenter, EPC, backhaul, RAN, value add services
* Craft and identify requirements for security operations and the automation for the operation of security capabilities across the network segments.
* Craft and identify requirements and security solutions for security monitoring, compliance, detection and response.
* Establish a defense in depth approach-based network security architecture identifying requirements for core capabilities of prevent, detect, respond with each network segment
* Researches overall service provider solutions on the market for particular technical requirements and business needs.
* Work with account and sales teams as the evangelist and trusted advisor to position Cisco's security vision.
* Work with customers, partners and account teams in the formulation of project execution and delivery strategies.
* Conducts and actively participates in meetings related to the designated projects, with local clients and partners
* Advises and recommends enterprise architecture strategies, processes and methodologies.
* Recommends and participates in the analysis, evaluation and development of enterprise long term strategic and operating plans to ensure that the customers objectives are consistent with the enterprise's long term business objectives

Who You Are

* 10 years' experience defining and implementing whole of enterprise network security architecture
* Knowledge and experience in security capabilities of software defined networking
* Experience in delivery of network security architecture covering datacenter, network core, WAN, branch and edge and understanding of differing technologies and capabilities
* Deep domain expertise in industrial operational networks
* Solid understanding of industry standards such as 3GPP, ITU X.805 and relevance of standards in delivery network security architecture
* Experience with MPLS, SD-WAN, 3G, 4G and 5G networks and understanding of relevant protocols.
* Extensive experience with network security architecture standard methodologies and goals
* Excellent leadership and motivational skills
* Critical analysis and decision making skills

Desirable skills:

University/college degree equivalent is encouraged and an advanced degree is strongly preferred.

Why Cisco

The Internet of Everything is a phenomenon driving new opportunities for Cisco and it's transforming our customers' businesses worldwide. We are pioneers and have been since the early days of connectivity. Today, we are building teams that are expanding our technology solutions in the Mobile, Cloud, Security, IT, and Big Data spaces, including Software and Consulting Services. As Cisco delivers the network that powers the Internet, we are connecting the unconnected. Imagine creating outstanding disruption. Your revolutionary ideas will impact everything from retail, healthcare, education, and entertainment, to the public sector, and far beyond. Collaborate with like-minded innovators in a fun and flexible culture that has earned Cisco global recognition as a Great Place To Work. With roughly 10 billion connected things in the world now and over 50 billion estimated in the future, your career has exponential possibilities at Cisco!

#WeAreCisco, where each person is unique, but we bring our talents to work as a team and make a difference powering an inclusive future for all.

We embrace digital, and help our customers implement change in their digital businesses. Some may think we're "old" (36 years strong) and only about hardware, but we're also a software company. And a security company. We even invented an intuitive network that adapts, predicts, learns and protects. No other company can do what we do - you can't put us in a box!

But "Digital Transformation" is an empty buzz phrase without a culture that allows for innovation, creativity, and yes, even failure (if you learn from it.)

Day to day, we focus on the give and take. We give our best, give our egos a break, and give of ourselves (because giving back is built into our DNA.) We take accountability, bold steps, and take difference to heart. Because without diversity of thought and a dedication to equality for all, there is no moving forward.

So, you have colorful hair? Don't care. Tattoos? Show off your ink. Like polka dots? That's cool. Pop culture geek? Many of us are. Passion for technology and world changing? Be you, with us!