Back to jobs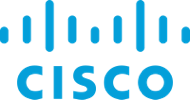 Cyber Security Sales Specialist – Enterprise and Commercial
Posted

06 October 2022

Location

Indonesia

Job type

Permanent

Discipline

Technology

Reference

1379290
Company's Benefits
Leadership Development Program

Mentorship Program

Paid Parental Leave

Return to Work Policy

Childcare Facilities

Flexible Working Arrangements

Breastfeeding Rooms

Coaching Program

Raise Numbers Of Women In Leadership

Internal Women's Networking Group

Equal Pay Initiatives
Job Description
​Cyber Security Sales Specialist - Enterprise and Commercial

We change the World, you will become passionate about your employer and the brand you represent. Everything is converging on the Internet, making networked connections more meaningful than ever before in our lives. Our employees' groundbreaking ideas impact everything imaginable, from entertainment, healthcare, and education, to public and private sectors, smart-cities, and everyday devices in our homes. Here, that means we will take creative ideas from the drawing board to dynamic solutions that have real world impact. Cisco is evolving a rich solution portfolio of next generation software, hardware, and services to meet customers' changing business requirements in the digital economy.

What You'll Do

Cisco Security delivers intelligent cybersecurity for the real world, providing one of the industry's most comprehensive advanced threat protection portfolio that is integrated, pervasive, continuous and open. Cisco's threat-centric approach to security reduces complexity while providing unmatched visibility, continuous control and Advanced threat protection across the entire attack continuum -- before, during and after an attack.

Roles/Responsibilities:

* You will engage key customers, and develop the sales strategy and plan to drive Cisco Security Products & Solutions, while executing Cisco's strategy and meeting Cisco's financial targets. Products & Solutions include Cisco NGFW, NGIPS, Advanced Threat Solutions, Email, Web Security, Cloud Security and Vulnerability Management.
* Be an integral part of the business planning process, ensure close interaction and collaboration with worldwide solutions groups, regional Enterprise Networks, Data Center and Services leads, and account teams on all aspects of running the Security business for Indonesia customers.
* Collaborate and build partnerships within Cisco as well as externally with partners and ecosystem partners to drive the agreed commercial strategy, have regular dialogue with local and regional teams to ensure support with the go to market and sales solution strategy overall.
* Drive partner engagements, as well as anticipate new types of partners required to build future pipeline.
* You love being a part of an overall team responsible for the complete strategy, executing in conjunction with other sales specialists, solutions architects and account team members

Who You'll Work With

The Internet of Everything is a phenomenon driving new opportunities for Cisco and it's transforming our customers' businesses worldwide. We are pioneers and have been since the early days of connectivity. Today, we are building teams that are rapidly growing our technology solutions in the mobile, cloud, security, IT, and big data spaces, including software and consulting services. Collaborate with like-minded innovators in a fun and flexible culture that has earned Cisco global recognition as a Great Place To Work.

Cisco is a game changer in the security industry. We're working to deliver technology that not only safeguards customer's data but doesn't become an obstacle when they need to access it. We're developing next gen firewall and cloud security solutions that are able to adapt to constantly changing threats to the network

Global Security Sales Organization (GSSO) is taking big steps to position Cisco as the #1 IT Security provider in the industry. In addition to having the right market conditions, capabilities, products and services, we need the right people to take us there.

Who You Are

* You have a minimum 7+ years of sales or pre-sales experience
* You have at least 5+ years in Security specialization
* Experience with security technologies like IDS/IPS, NGFW, Endpoint Security, Cloud Security and MFA/Identity solutions is highly preferred.
* Experience in selling software is beneficial.
* You have proven successful quota achievement
* You have experience in building a business around security solutions.
* Positive relationships with Enterprise and Commercial customers (cybersecurity domain) in the local market.
* In depth understanding of cybersecurity trends and evolution, market trends and challenges.
* You have a deep understanding of key Cisco competitors in cybersecurity.
* Work in teams to achieve both individual and group success, working across various segments of Indonesia market.
* You have a true love and passion for cybersecurity.

Business Insight

* Develops an insightful view of the overall business landscape, including customer and partner business drivers.
* Possesses deep understanding of complex technical sales engagements, partner profitability models and take action accordingly to ensure mutual success.

Financial Acumen

* Understands how to evaluate, interpret, and incorporate financial data in daily decisions to understand the organization's financial goals and focus the efforts in solving complex customer and partner needs.

Executive Communication and Negotiation Skills

* Build and maintain executive level relationships at customers, partners and within Cisco.
* Ability to negotiate large and complex deals
* Ability to present in customer/partner events

Operationalizing Strategy

* Experience building actionable long and short-term account plans based on a deep understanding of the impacts of business and technology trends.
* Ability to build and pitch programs for funding, as well as execution and governance for scale and repeatability across relevant segments of customers in Indonesia.

Building Capability

* Strong skills in identifying and leading the appropriate resources (internal and external) required to develop and execute major solution strategic initiatives.
* Working across Boundaries - Ability to work cross-functionally with multiple business units, partners and solution teams in complex business engagements to use multiple IT domains in creating vertical/segment specific solutions for our customers
* Strategic Vision - Develops short and long-term strategy for commercial model within the country.

We Are Cisco

#WeAreCisco, where each person is unique, but we bring our talents to work as a team and make a difference. Here's how we do it.

We embrace digital, and help our customers implement change in their digital businesses. Some may think we're "old" (30 years strong!) and only about hardware, but we're also a software company. And a security company. A blockchain company. An AI/Machine Learning company. We even invented an intuitive network that adapts, predicts, learns and protects. No other company can do what we do - you can't put us in a box!

But "Digital Transformation" is an empty buzz phrase without a culture that allows for innovation, creativity, and yes, even failure (if you learn from it.)

Day to day, we focus on the give and take. We give our best, we give our egos a break and we give of ourselves (because giving back is built into our DNA.) We take accountability, we take bold steps, and we take difference to heart. Because without diversity of thought and a commitment to equality for all, there is no moving forward.

So, you have colorful hair? Don't care. Tattoos? Show off your ink. Like polka dots? That's cool.