Back to jobs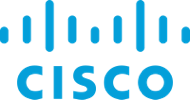 Customer Success Executive (CSE)
Company's Benefits
Paid Parental Leave

Return to Work Policy

Childcare Facilities

Flexible Working Arrangements

Mentorship Program

Breastfeeding Rooms

Leadership Development Program

Coaching Program

Raise Numbers Of Women In Leadership

Internal Women's Networking Group

Equal Pay Initiatives
Job Description
​Who You'll Work With

Customer Success Executive (CSE) role is a highly visible, strategic leadership role within Cisco's Customer Experience (CX) organization. We build deep relationships with customer senior leadership, partners and the extended Cisco account team members in achieving their goals. With the transformation to software subscription, CX is critical, we are writing a history and you can contribute to and help shape this ambitious journey we are on.

What You'll Do

As CSEs we are ultimately accountable for successful adoption and value realization for the products and services our customers have purchased. You will:
* Deeply understand Customer business goals, environment, challenges and operational maturity
* Be the customer and people champion
* Build and nurture strong Customer executive relationships to develop a holistic and deep view of the immediate needs and current programs
* Help the Customer accelerate through the customer lifecycle to realize the expected outcomes
* Ensure customers use and love purchased Cisco solutions and services
* Provide customer insights based on solid understanding of the best methodologies for architecture, implementation, adoption & migrations
* Leads customer success motion from onboarding to business value realization (optimize)
* Post-sales orchestration of all company wide and Partner resources (People and assets like, webinars, workshops, etc.) to provide a unified path to Customer Success
* Lead Quarterly Success Review

Who You Are

You are an executive leader with excellent customer, partner and market orientation in software and subscription services. You are an industry thought leader who can evangelise Cisco solutions and services. You have experience in ensuring customers adopt and realize value from subscription software and services. In addition, as a CSE you are keen at identifying new opportunities to expand your value within a customer.
* Experience leading Customer Experience transformation work or Customer Success programs
* Experience building positive relationships and influencing others
* Success leading and coordinating teams to ensure flawless engagements with clients, partners, and sales teams
* Ability to shift from developing high level strategies to effective execution, influencing at every level and driving decisions through appropriate collaboration
* Can suggest/explain Cisco technologies and solutions, able to convey sophisticated ideas in a clear, concise manner
* Comfortable working in a highly matrixed and sometimes ambiguous environment
* Expert consultant who advises team members on strategies and best practices
* Motivates, encourages and continually develops team members while managing conflict effectively
* Bachelors + 12 years or related experience

Why Cisco

#WeAreCisco, where each person is unique, but we bring our talents to work as a team and make a difference powering an inclusive future for all.

We embrace digital, and help our customers implement change in their digital businesses. Some may think we're "old" (36 years strong) and only about hardware, but we're also a software company. And a security company. We even invented an intuitive network that adapts, predicts, learns and protects. No other company can do what we do - you can't put us in a box!

But "Digital Transformation" is an empty buzz phrase without a culture that allows for innovation, creativity, and yes, even failure (if you learn from it.)

Day to day, we focus on the give and take. We give our best, give our egos a break, and give of ourselves (because giving back is built into our DNA.) We take accountability, bold steps, and take difference to heart. Because without diversity of thought and a dedication to equality for all, there is no moving forward.

So, you have colorful hair? Don't care. Tattoos? Show off your ink. Like polka dots? That's cool. Pop culture geek? Many of us are. Passion for technology and world changing? Be you, with us!