Back to jobs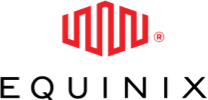 Business Systems Analyst
Company's Benefits
Paid Parental Leave

Return to Work Policy

Childcare Facilities

Flexible Working Arrangements

Mentorship Program

Breastfeeding Rooms

Sponsorship Program

Leadership Development Program

Coaching Program

Raise Numbers Of Women In Leadership

Internal Women's Networking Group

Equal Pay Initiatives
Job Description
​Equinix is the world's digital infrastructure company, operating 210 data centers across the globe and providing interconnections to all the key clouds and networks. Businesses need one place to simplify and bring together fragmented, complex infrastructure that spans private and public cloud environments. Our global platform allows customers to place infrastructure wherever they need it and connect it to everything they need to succeed.
At Equinix, we help the world's digital leaders scale with agility, speed the launch of digital services, deliver world-class experiences, and transform people's lives. Our culture is based on collaboration and the growth and development of our teams.
We hire hardworking people who thrive on solving challenging problems and give them opportunities to hone new skills, and try new approaches, as we grow our product portfolio with new software and network architecture solutions. We embrace diversity in thought and contribution and are committed to providing an equitable work environment that is foundational to our core values as a company and is vital to our success
Job Summary: Partner with teams to ensure delivery of the data products aligned to business and IT strategy

Responsibilities
·Drive roadmap of analytics products, Self-service data sets, APIs, and data science based insights in alignment with business goals, and technology capabilities
·Lead product delivery through agile methodologies
·Manage and execute data analytic vision to promote business teams adopt data and use data for decision making
·Drive continuous improvements of product features
·Drive requirements, use cases, write user stories and prioritize the work, perform functional testing. Communicate to stakeholders with clarity, and transparency
·Become a go to person and a technology advisor for specific analytics products
·Be curious, constantly understand "tough questions", "Use cases" from business stakeholders and guide team to productize those
·Perform Exploratory data analysis, statistical/hypothesis testing to identify, validate or invalidate correlations between key input and output variables, share insights with business partners
·Adequate understanding of AI to drive AI use cases, high level models, and features to collaborate with Data Science team
·Hands-on and detail oriented with data and visualization. Expert in Power BI Visualization tool
·Communication with stakeholders, and individual users with new features, best practices, and Product usage
·Demonstrate an ability to analyze complex requirements from cross functional stakeholders, and come up with simple actionable user stories
·Manage data product life cycle
·Collaborate with IT and business team spread globally

Qualifications
·Bachelors/Masters in business management or Information Systems or Industrial engineering or Computer Engineering including mathematics and Statistics or other quantitative/STEM domain
·5+ years' experience in similar role supporting cross-functional business units globally
·Experience working on Analytics for Operations, Product, Sales, Marketing and other customer facing teams
·Experience on data center domain with knowledge of datacenter products is a nice to have
·Knowledge on statistical and data analysis techniques like Regressions, classification, Anomaly detection, Hypothesis testing and experience to apply them during data analysis
·Strong analytical skills in analyzing complex problems, processes, and systems to propose solutions
·Working knowledge of sustainability programs specific to energy, environment and emissions (e.g. CDP, GRI, The Greenhouse Gas Protocol, Science-based Targets Initiative, etc.).
·Subject-matter expertise on ESG issues (environment, climate change resilience), environmental sustainability priorities (energy, carbon, renewable energy, PUE, water, waste etc.), diversity priorities and governance priorities (cybersecurity, public policy, procurement).
·Ability to document and prototype business use cases and data flows
·5+ years of solid experience in developing analytics dashboard with expertise in Power BI abd Tableau
·Able to understand the complex data model and connect to various data sources like SFDC, Exasol, Google Big Query and AWS
·Must have experience in writing complex SQL queries
·Experience on applications like Salesforce, Marketo, Siebel, SingleView, Oracle R12 financials
·Experience using JIRA for project management
Equinix is an equal opportunity employer. All applicants will receive consideration for employment without regard to race, religion, color, national origin, sex, sexual orientation, gender identity, age, status as a protected veteran, or status as a qualified individual with disability.