Paid Parental Leave

Return to Work Policy

Flexible Working Arrangements

Mentorship Program

Breastfeeding Rooms

Sponsorship Program

Leadership Development Program

Coaching Program

Raise Numbers Of Women In Leadership

Internal Women's Networking Group

Equal Pay Initiatives
​GlobalFoundries
​GF is one of the world's leading semiconductor foundries, delivering feature-rich process technology solutions for manufacturing chip designs used in the most critical and in-demand applications.
We manufacture differentiated, complex integrated circuits that enable the era of data-centric, connected, intelligent, and secure technologies with a focus on feature-rich devices that include digital, analog, mixed-signal, radio frequency, ultra-low power, and embedded memory solutions.
Our goal is to be the global leader in feature-rich semiconductor manufacturing — the foundry of choice for the pervasive semiconductor market.
​
Building a Culture of Inclusion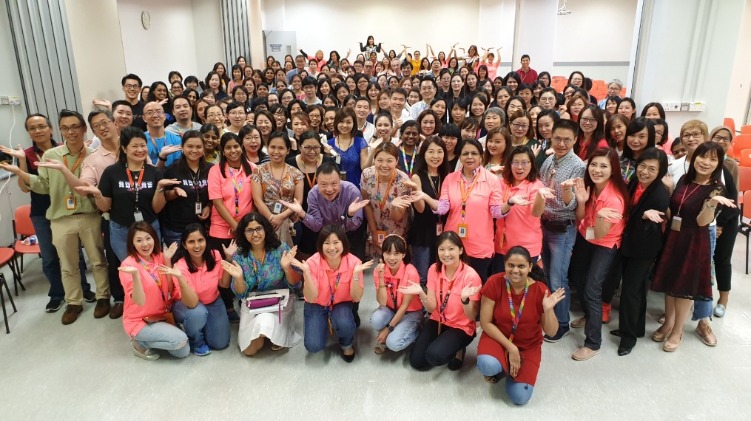 GF knows the best ideas come from a diverse team being inclusive, and that our success rests on empowering employees to bring their whole person — 15,000 employees with unique talents and distinctive qualities — to our company. Building a culture of inclusion drives better business outcomes.
Increasing inclusive leadership and creating a culture of inclusion is a key objective of our diversity and inclusion strategy. GF's cornerstone executive education program, LEADING at GF, includes custom Inclusive Leader training on unconscious bias, cultural competencies, inclusion, allyship, social tolerance and equity. This required training ensures all leaders know how to foster an equitable and inclusive culture and lead with humility. It reinforces that inclusion at GF means everyone's contributions are welcome, all perspectives are heard and valued, and every person has a sense of belonging.
We encourage GF team members to build communities through Employee Resource Groups. Learn more about ERGs.
​
Our People
Our people are our greatest strength at GF. While we work all around the globe, we come together as ONEGF to deliver a new era of more. We provide an open work environment that motivates our people every day. Built on a diversity of ideas, GF fosters a culture of trust and innovation that is vital to our company and the chip industry.
For more information, visit www.gf.com.
​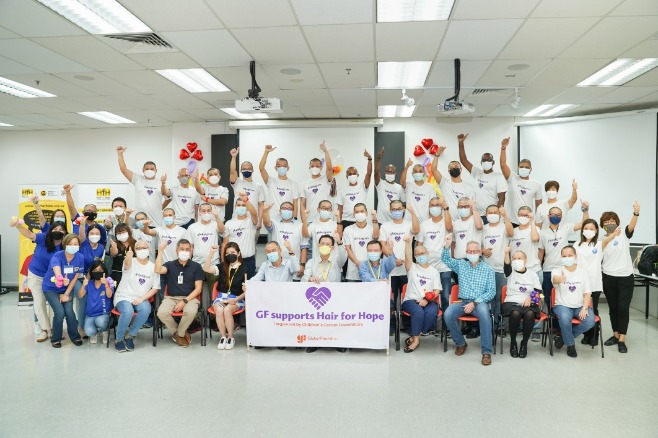 ​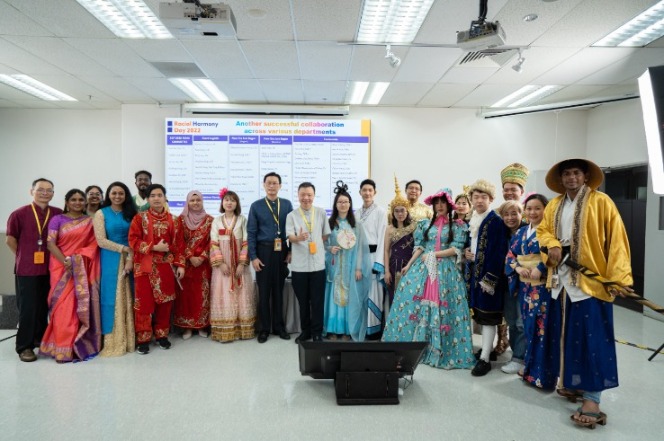 ​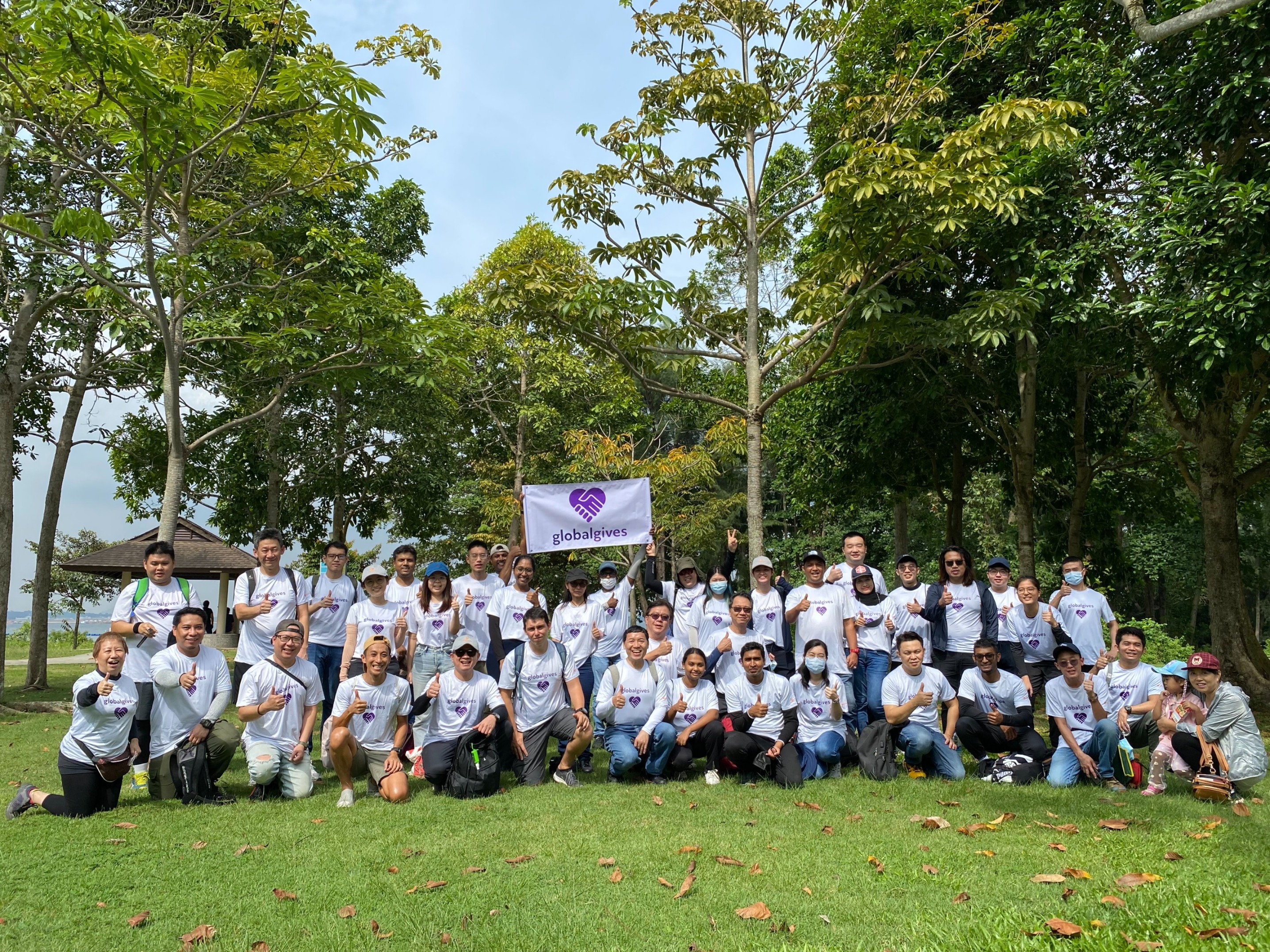 ​Work at GF
Current Vacancies at GlobalFoundries
HR Business Partner (HR Executive)

Singapore

​ About GlobalFoundries GlobalFoundries is a leading full-service semiconductor foundry providing a unique combination of design, development, and fabrication services to some of the world's most inspired technology companies. With a global manufacturing footprint spanning three continents, GlobalFoundries makes possible the technologies and systems that transform industries and give customers the power to shape their markets. For more information, visit www.globalfoundries.com. ​ Introduction The HR Business Partner is a strategic business partnership role with responsibilities to listen, understand and exceed expectations of our partners to the extent possible. The successful individual is to deliver timely & quality services and solutions to meet business objectives. Additionally, they are to jointly resolve people issues with partners, upholding clear line of communication, integrity, confidentiality, impartiality and professionalism at all times. This role acts as a catalyst and proactively manages organizational effectiveness and change. ​ Your Job Lead / execute HR processes e.g. Annual Review, Succession Planning, Recruitment and Selection, Learning and Organization Development, etc. Able to analyze and improve HR processes to meet business needs. Responds to inquiries regarding HR policies, procedures and programs. Execute compensation and benefits activities / initiatives in the organization. Analyze manpower reports for resource planning. Organize fun and leisure activities. Partner with HRIS for continuous improvement to the system. Supervise / participation in formulation and implementation of HR projects and initiatives. Partner with the line to provide independent perspective and appropriate solutions in all aspects of human resource matters such as resource planning, rewards strategy, performance management and retention and development initiatives. To cover the duties of the HRBP Manager during his/her absence. Perform all activities in a safe and responsible manner and support all Environmental, Health, Safety & Security requirements and programs ​ Required Qualifications: Degree in Human Resource Management / Business Administration Min 3 years' of relevant experience, ideally in the semiconductor, manufacturing or electronics industry Good knowledge of labour law / HR functions and processes Strong communication skills with the ability to interact in a multi-cultural work environment ​ Preferred Qualifications Customer focused and service oriented with a pleasant and assertive personality. A team player with strong analytical skill, integrity and a good understanding of HR practices and labour laws. Possess good interpersonal skills and the able to interact with all levels of the organization. Possess leadership qualities with drive, initiative and enthusiasm. ​ GlobalFoundries is an equal opportunity employer, cultivating a diverse and inclusive workforce. We believe having a multicultural workplace enhances productivity, efficiency and innovation whilst our employees feel truly respected, valued and heard. As an affirmative employer, all qualified applicants are considered for employment regardless of age, ethnicity, marital status, citizenship, race, religion, political affiliation, gender, sexual orientation and medical and/or physical abilities. All offers of employment with GlobalFoundries are conditioned upon the successful completion of background checks, medical screenings as applicable and subject to the respective local laws and regulations. To ensure that we maintain a safe and healthy workplace for our GlobalFoundries employees, please note that offered candidates who have applied for jobs in Singapore will have to be fully vaccinated prior to their targeted start date. For new hires, the appointment is contingent upon the provision of a copy of their COVID-19 vaccination document, subject to any written request for medical or religious accommodation. ​ ​
Receive all job alerts right into your inbox
Events by GlobalFoundries
​Everyday is a new adventure, with new things to be learnt, new challenges to overcome and the best thing about an adventure is having great teammates to make the journey fun. Being a junior engineer, I still have a lot to learn but that does not stop my voice from being heard by my bosses and colleagues. I'm thankful for the opportunities given to me. GF is like a family. It's a great place with supportive people that are always willing to go the extra mile for you to achieve your goals. There will always be a friend in GF to help you.

Bernadette Chow, GlobalFoundries

Process Engineer
Looking for Better Jobs?
We are here to help you find the best opportunities at companies that care! Sign up to join our platform and receive the newest job alerts and updates, straight to your inbox.
Looking for Talents?
If you're an employer looking to hire female talent, you can post your jobs on our platform and gain access to over 70,000 women from our community!