Back to Blogs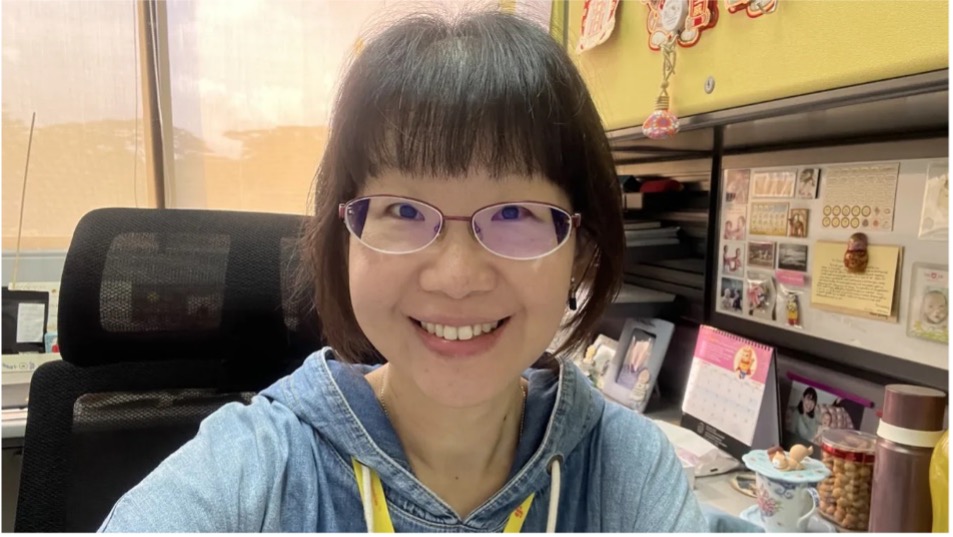 I'm a Director at a Global Company: Here Are a Few Lessons and Experiences That Shaped My Journey
​HO Chui Ling, director and site lead for GlobalFoundries' (GF) Asia Customer Engineer (CE) team in Singapore, has served in her current role for about a year and a half — but she's worked in this space for nearly two decades.
"I started my career here as an individual contributor and was given the opportunity to move into a first-level manager role 16 years ago," she explains to Fairygodboss. "Since then, I have had the opportunity to learn and work alongside different team members who have, in one way or another, shaped me into the manager I am today."
Ling says that she feels grateful for the valuable lessons she has learned throughout her career, as well as for the experiences she's had at GF that have helped her progress through the different levels of managerial roles. Here, she tells us more about what that journey has looked like for her.
​
What's one strategy you've used when managing an individual or team that you think has been particularly effective?
I always remind myself to be a good listener. My approach to conversations with my team is always to listen patiently and wait until the end to share my thoughts or feedback.
While at GF, you've built a team that you're now leading. How did you approach this? And what surprised you about this process?
It's a journey; we must be willing to invest time with our people. My #1 principle — to empower people — keeps me going. And, when I see my team reaching milestones or attaining certain achievements that they never thought they would be able to achieve, that's the biggest reward I have.
What surprised me was that you will get to understand the real person best under informal circumstances, which you can then refer to when you interact with them at work.
Speaking of empowering and supporting your team, how do you ensure that they feel well-supported, both in and out of the office?
I've always believed that employees can only give their best at work when their personal and family needs are well taken care of first. As managers, we need to provide well-rounded support. I know that not all employees are comfortable in involving their managers in their personal lives but, if they allow us, we should work within allowable boundaries to support them.
What do you hope that your direct reports are getting out of working with you?
I hope that my direct reports find at least one positive trait of mine where I can be their role model. If they can take away one thing they have learned from me that makes a difference to them — either professionally or personally — it would mean a small success to me as a manager.
What is your No. 1 piece of advice for other women who are moving into or want to move into leadership?
Be prepared to juggle your leadership role together with the many other roles you have (women, by nature, wear many hats! ). As long as you have a willing heart and are certain that you will be comfortable in this role, go for it. You will, and you can!
What do you believe is the most important thing managers must do when onboarding new employees?
Needless to say, enabling them with the skills to do the job is required. But, instilling the mindset that they are part of the department family is equally important.
Ensure that they feel supported in all ways. Throughout these two years of the pandemic, while we have been working from home most of the time, I have learned new ways to help my team feel connected and together, especially for new members who we have onboarded during this time.
Regular check-ins are super valuable so that new members do not feel that they are alone, but, of course, this requires a lot of commitment and time from managers to put it into practice. My own manager has been supportive and allows me to do what I need to do to achieve this.
How do you prioritize and deal with your to-do list each day?
I must admit that I am still learning how to prioritize my to-do list better! But I make it a point to carve out pockets of time with my family, whether it's giving my mum her bedtime medicine or a hug for my kids before they leave for school. (We have found creative ways to communicate on devices whilst I'm on my work calls — even when they are like less than one mile away from me! It's hard to keep a straight face at times in front of a video call when a funny sticker comes in.)
To all the superwomen out there, don't ever feel like you are sacrificing one thing for another. It should be more like a balancing act that we do — sometimes more of this, sometimes less of that. But everything will end up in equilibrium so, once you reconcile this, you will find a great sense of fulfillment doing what you do every day!
What's your go-to stress-relief activity or routine?
I love my beauty treats — be it a facial, manicure or massage. I get my "me-time" from these activities. I am a big foodie, too. Food makes me happy; I live to eat!
Ultimately, what has led you to stay at GF?
The people whom I work with, especially my colleagues in my department.We are so closely knitted.
​
Half the Sky's mission is to supply the tools that can give every woman the ability to build a successful career and be fully prepared for the future of work. So, that they can lead a healthy, prosperous and more balanced/blended lifestyle of their choosing. By building your confidence, you're setting foundations to empower yourself and your career. The world is your oyster, and it starts with you.
Enjoyed this article let us know your thoughts in the comments below:
---
About half the sky
half the sky (HTS) is a career platform for women connecting you to career opportunities at companies that care. Providing you with information, tips and strategies to navigate the rapidly changing workplace.
Sign up to get career tips and job alerts directly to your inbox! Join us to shape the future of women at work together!
---