Back to Blogs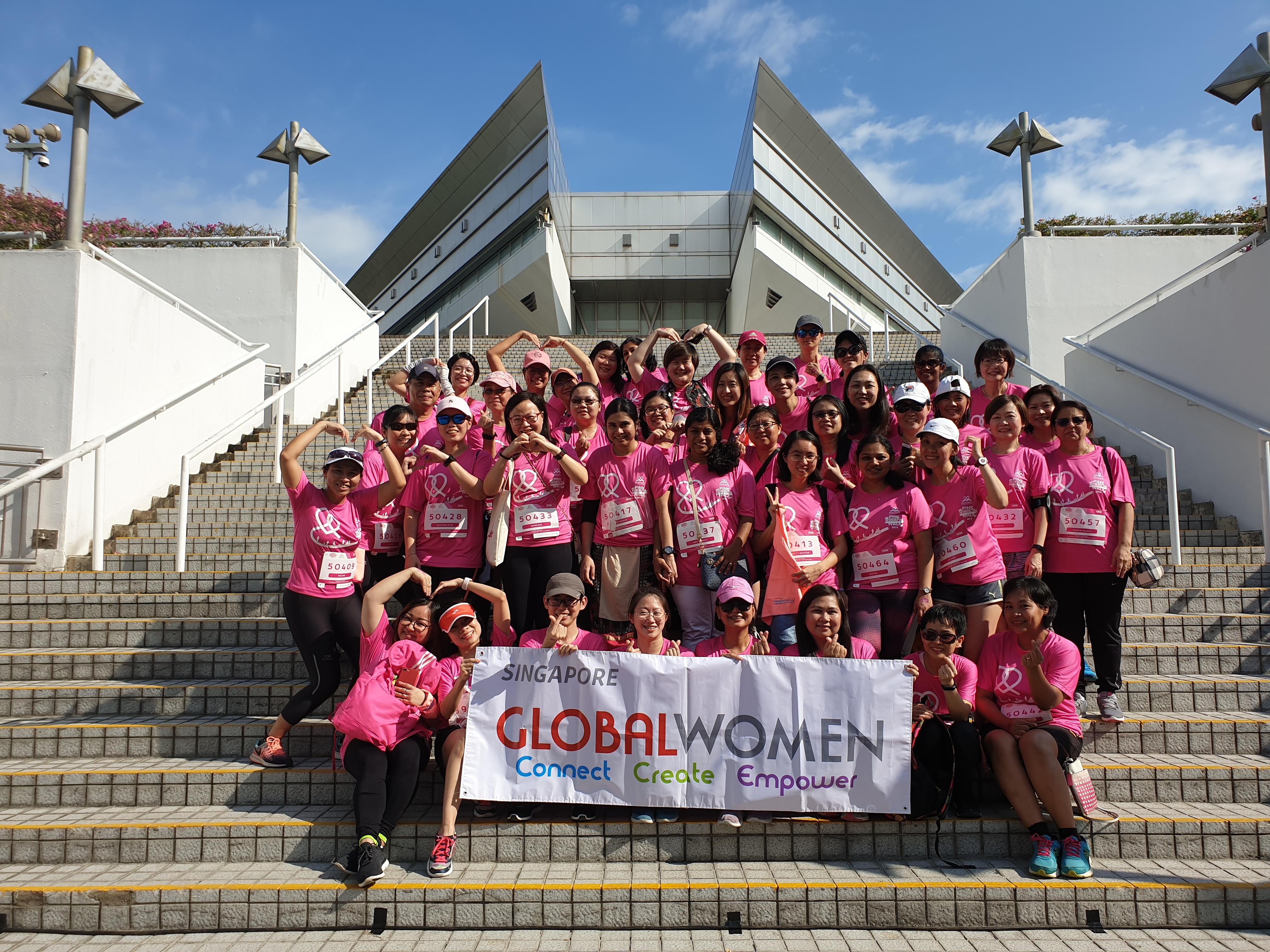 Employee Resource Groups Driving Diversity, Inclusion, and Success at GlobalFoundries
​For most of us, GlobalFoundries is not a job, but a calling. Few people in the world do what the GF team does: make feature-rich semiconductor chips for the betterment of humankind.
Our company's success depends on the unique talents, qualities, and skills of our 15,000 employees around the world. GF recruits with purpose, bringing on colleagues who have the right skillsets and the right mindsets. GF has one of the most diverse workforces of any semiconductor manufacturer, representing more than 90 nationalities in 13 countries, and we know this is a competitive advantage for our company.
GF fosters diversity and inclusion by creating an environment of trust and providing a structure that honors what makes us different so we can most effectively collaborate on our shared goals. This trust is imperative for empowering our employees to reach their potential, creating a culture of inclusion, and advancing our company.
Employee Resource Groups, or ERGs, are a critical part of the structure GF has in place to empower our team and celebrate the diversity of our workforce.
What are ERGs?
ERGs are voluntary employee-led groups that create a space for individuals of a similar interest, culture, or experience to support and connect professionally and personally. In addition to providing resources and creating networking and mentoring opportunities for members, ERGs host events and activities throughout the year that are open to all GF employees. These incredible groups connect the GF community, strengthen our team, and position our company for continued success.
Why are ERGs important?
At GF, one of our core values is "Embrace" — a reminder of the strength that comes from a culture of inclusivity, empathy, and respect. Our company and its culture are the sum of each and every employee. ERGs are a platform to help ensure employees feel empowered to be their authentic selves, as well as to work together as ONEGF to deliver vital semiconductor chips and innovate for the betterment of humankind.
Asian Society for Inclusion and Awareness (ASIA)
One of GF's newest ERGs, Asian Society for Inclusion and Awareness, or ASIA, aims to construct a socially aware and just environment for Asian Americans and Pacific Islanders, as well as allies. ASIA promotes and supports the interests of the Asian American and Pacific Islander community through mentoring, networking, and increasing understanding and knowledge of Asian culture and values.
"I love bringing people together, I still remember my first week at GF – I didn't know anyone and I was so lost but along the way I have met a lot of good people. If I can help any new person to make their life easier, I will do it – I want everyone's first introduction to GF to be a good one."

– Jenn Cha
Black Resource Affinity Group (BRAG)
By embracing the diverse experiences of Black employees, Black Resource Affinity Group, or BRAG, is dedicated to promoting the recruitment, retention and advancement of Black employees. BRAG provides a safe place for individualism, and encourages continued efforts to build an inclusive culture for Black employees that promotes recruitment and professional development.
"Imagine having a place where you can be open and honest about what you're feeling and are given access to tools and resources to help. The people are good, honest, intelligent, hardworking, just really GOOD. BRAG members and allies provide a kind of community that I would encourage everyone to have."

– Marvin Montaque
Read more about BRAG in our blog post from earlier this year, Black History Month a Time of Celebration, Learning at GlobalFoundries.
Early Careers Networks
The Early Career and Tenure Resource Group welcomes those who are starting out in their career or starting a new career path. Through philanthropic, academic, and social programs, the group focuses on empowering career development and community.
"The ERGs provide a valuable resource to us as employees in that it allows the congregation of individuals with a shared goal, which enables a support network for these individuals as well as a medium to contribute to and grow the robustness of GF as a world-class company."

– Spencer Porter
GlobalFamilies
Promoting work-life balance, GlobalFamilies is a worldwide GF community for employees and their families to connect and share resources on achieving a healthy work-home balance. The group hosts special events as well as offers resources for expecting parents.
​

​

"I became a GlobalFamilies member back in 2019. I was a new expecting mom, and I was looking for some insight on our parental leave site policies, procedures, and all new parenting advice in general. I found GlobalFamilies through their annual Spring event and I was able to network with some new and veteran parents. I enjoyed the comradery, advice, and events so much I joined the GlobalFamilies Steering Committee after my maternity leave was up. GlobalFamilies hosts great panels, lunch & learns, in-person events and out of work gatherings that make you feel part of an internal family as well as supported in your real-life family. I'm so thankful to have this community of peers as friends and colleagues."

– Alyssa Calabrese
GlobalWomen
GlobalWomen's mission is to create a sustainable framework for the professional growth and development of women. Made up of both men and women, GlobalWomen is GF's largest ERG with chapters at all of GF's fabs and major sites around the world. In additional to global programs for all GF employees, GlobalWomen chapters hold regional networking events and activities.
"GlobalWomen has provided me with the opportunity to network both inside and outside my organization with a group of amazingly talented women. It is so inspiring to be a part of this community and it is such a strong support system. During the pandemic, participating in events sponsored by GlobalWomen and other ERGs helped me feel less isolated and stay better connected to the business while working remotely."

– Candice Callahan
Pride@GF
Launched this year, Pride@GF aims to create a supportive environment and ensure an inclusive culture for the LQBTQ+ community. By spreading information and bringing awareness to issues that affect LGBTQ+ individuals, the group works to strengthen allyship in the GF community.
​

​

"Inclusivity is the goal at GlobalFoundries and ensuring that LGBTQ+ employees feel supported in being open about themselves at work is an essential part of that. As part of the leadership for Pride@GF, I look forward to helping raise queer issues with the company itself, and helping allies make their allyship visible, so that everyone feels safe. GF's Leadership has noted that diversity is a competitive advantage, andPride@GFwill also stand in solidarity with other ERGs to ensure that we as a company truly embody that value."

– Ashleigh Bunkofske
Unidos (Hispanic/Latinx Resource Group)
Unidos supports the career advancement of Hispanic/Latinx employees while promoting and educating GF about the rich and unique Hispanic/Latinx culture and heritage.
​

​

"Diversity makes us stronger! GF is committed to embracing different ideas and perspectives to foster a sense of belonging and strengthen our culture. Unidos (united) strives to celebrate the Hispanic heritage and bring us together, leveraging our unique backgrounds and stories. This ERG provides a platform for our employees to feel included, promoting respect and understanding. As is the case in many cultures, Hispanics have a strong sense of family and coming together is vital to feeling connected and united. I want to personally invite you to join us as a friend or member to this ERG, you are most welcome to join on the fun!"

– Juan Cordovez, GF SVP of Sales & Client Solutions
Veteran's Resource Group (VRG)
Veteran's Resource Group, or VRG, is a professional network that helps increase GF's veteran talent pool and support veterans in the community. Through peer mentorship, VRG assists those as they transition to the business environment.
"Mentoring is an important support to a career. There is mentoring inside the military. There is mentoring inside business. What the VRG does is to provide mentoring between the military and business environments. The transition from one environment to the other is not automatic, there is a clear need to mentor folks through the transition; to help the person in transition to interpret the business environment while retaining and applying skills gained in the military environment. VRG supports that activity and supports the person."

– Kim Tomlinson
At GF, our success depends on empowering employees to bring their whole person — with all their unique talents and distinctive qualities — to our company. ERGs play an important role by aligning our company culture with GF's organizational mission, values, goals, business practices, and objectives. We welcome and encourage all employees to join existing ERGs, or form new groups, to further add to the diversity of GF and strengthen our company as it makes feature-rich semiconductor chips and innovates for the betterment of humankind.
​
This article was originally published here.
​
Half the Sky's mission is to supply the tools that can give every woman the ability to build a successful career and be fully prepared for the future of work. So, that they can lead a healthy, prosperous and more balanced/blended lifestyle of their choosing. By building your confidence, you're setting foundations to empower yourself and your career. The world is your oyster, and it starts with you.
Enjoyed this article let us know your thoughts in the comments below:
---
About half the sky
half the sky (HTS) is a career platform for women connecting you to career opportunities at companies that care. Providing you with information, tips and strategies to navigate the rapidly changing workplace.
Sign up to get career tips and job alerts directly to your inbox! Join us to shape the future of women at work together!
---