Back to Blogs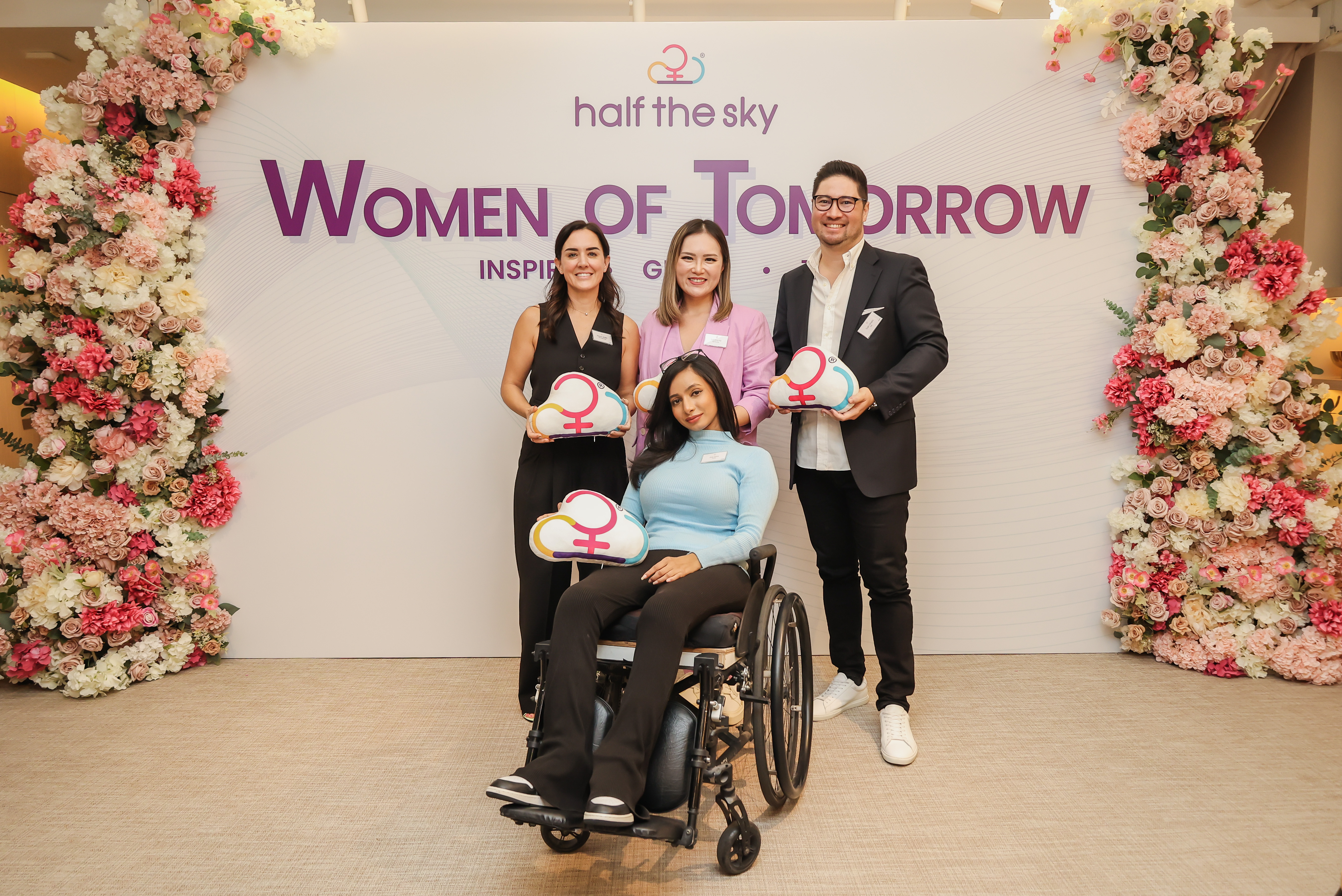 Half the Sky's "Women of Tomorrow" Flagship Event 2023: Empowering Women Today for a Brighter Tomorrow:
​Here at Half the Sky, we've always believed that empowering women today paves the way for a brighter and more equitable tomorrow. And our recent "Women of Tomorrow" flagship event held on August 30th at Gather Cowork Singapore was the embodiment of that vision. It was an evening filled with inspiration, knowledge-sharing, and connections, where over 150 attendees came together to celebrate women's empowerment and growth.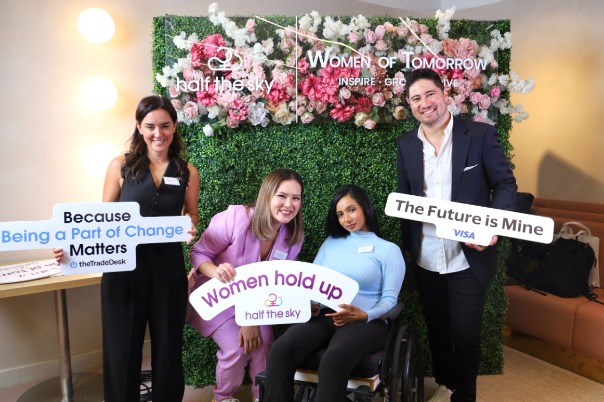 Opening with Inspiration
The day began with a powerful keynote speech from our very own Founder & CEO, Sabrina Ho. She reminded us that, as women, our potential is limitless when we take advantage of every opportunity in front of us and support one another. "The future of work is not something we passively accept, it's something we actively shape" she shared, to shine a light on what we can look forward to in the next few years and empower our audience to take charge of their futures and look forward to a brighter tomorrow. She ends her speech with last words that inspired and empowered the audience: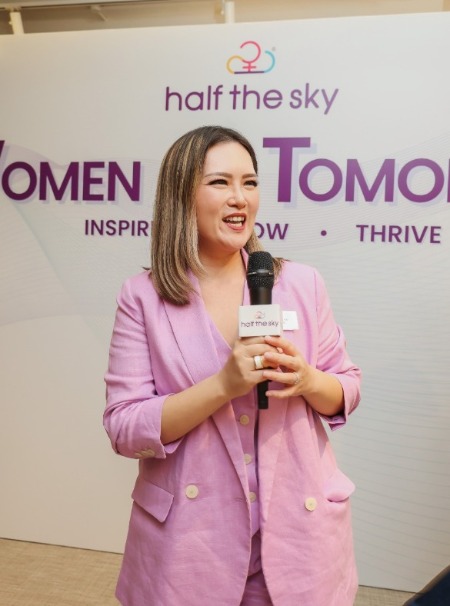 "The future of work is not something we passively accept, it's something we actively shape. Together, we're rewriting the script for the future of work."
A Thought-Provoking & Inclusivity-Celebrating Panel Discussion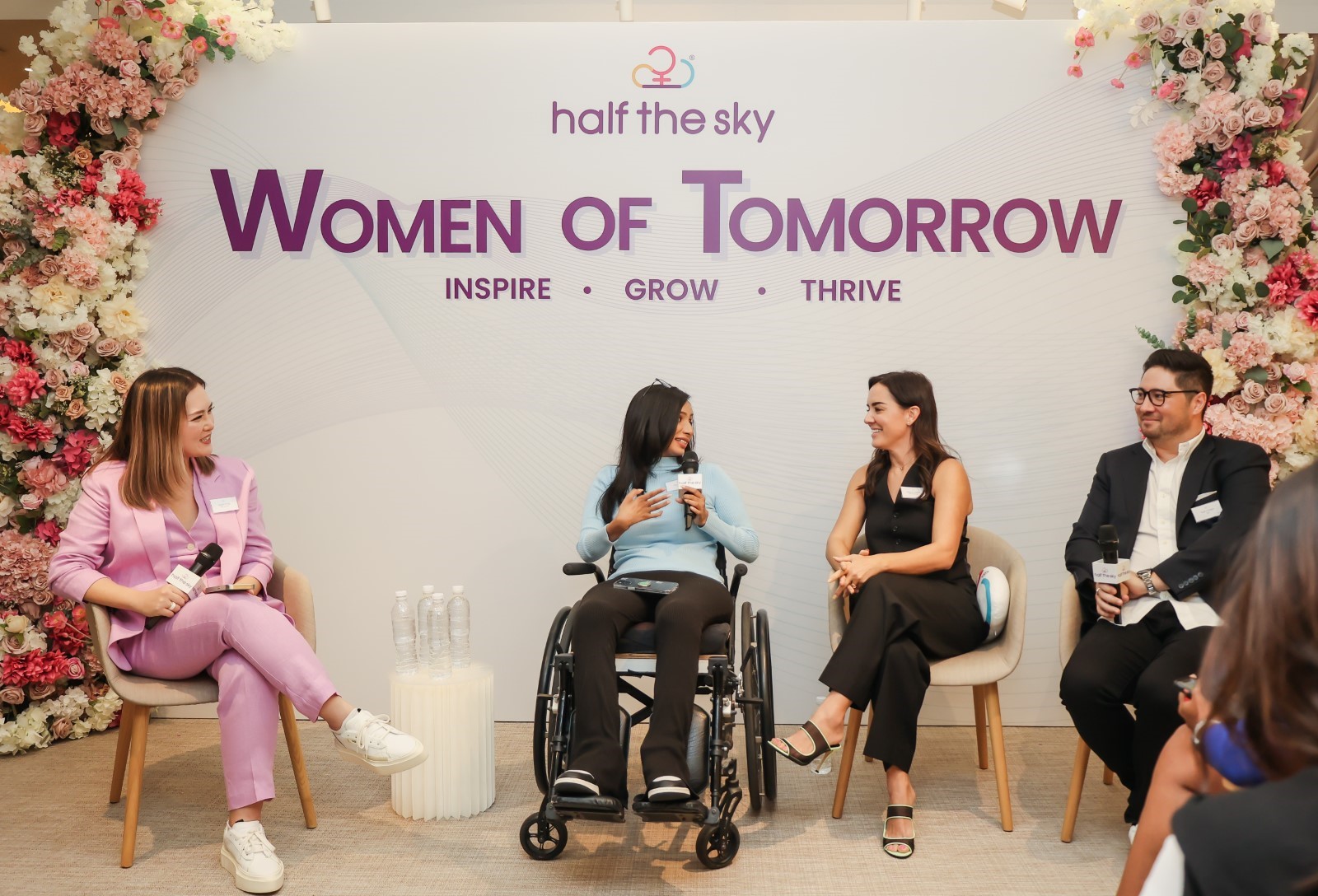 ​One of the highlights of the event was an inspiring and empowering panel discussion on "The Future of Work: How to be Empowered & Future-Ready", which was live-streamed to our audience in 15 countries globally! We had the privilege of hearing from remarkable individuals:
Zoe Zora: Disabilities & Mental Health Advocate, Public Speaker, Model, Inclusive Employment Recruiter, and Inclusivity Champion, shining a light on disability and inclusivity.

Regan Baillie: General Manager, Client Development, APAC, The Trade Desk, bringing insights from the world of advertising.

Tosh Onishi: Senior Director, Head of Talent Acquisition Asia Pacific, Visa, offering expertise in talent acquisition and diversity.
When it comes to staying prepared and on top of our game for the future of tech, the panelists emphasised the need to be aware of AI-driven technologies and learn how to use them. "Knowing how to use these Ai-driven technologies that continue to come at a rapid pace and learning to adapt that into your day-to-day life is really important." Says Tosh. From a recruitment perspective, Tosh Onishi highlighted the power of using your network when it comes to looking for a new opportunity.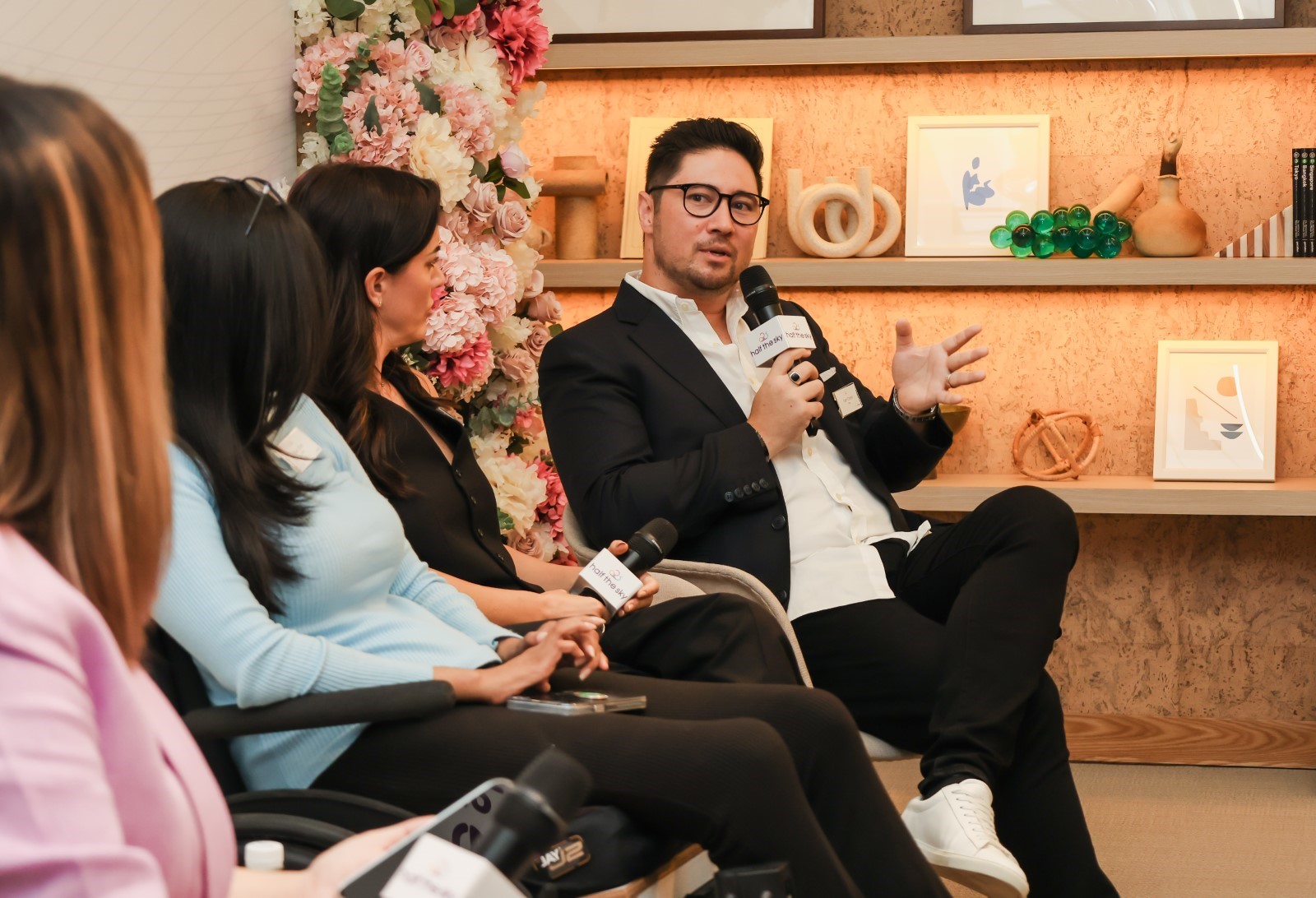 "It's not about what you know, but who you know. Use your network, ask for introductions and you'll be surprised by the results."
Regan Baillie emphasised the need for a growth mindset as the future of work unfolds and we are faced with new technologies and change, focusing on awareness and self-awareness. "The more your raise awareness for yourself, the more open you can be to others and more adaptable to making change." She also discussed the need for authentic and strong leaders to drive authentic change and create business success. "I would do everything I can to get the most diverse and inclusive leader. Because you know that every real conversation that's happening behind a closed door has somebody with that mindset and that inclusive value at their heart" she shares.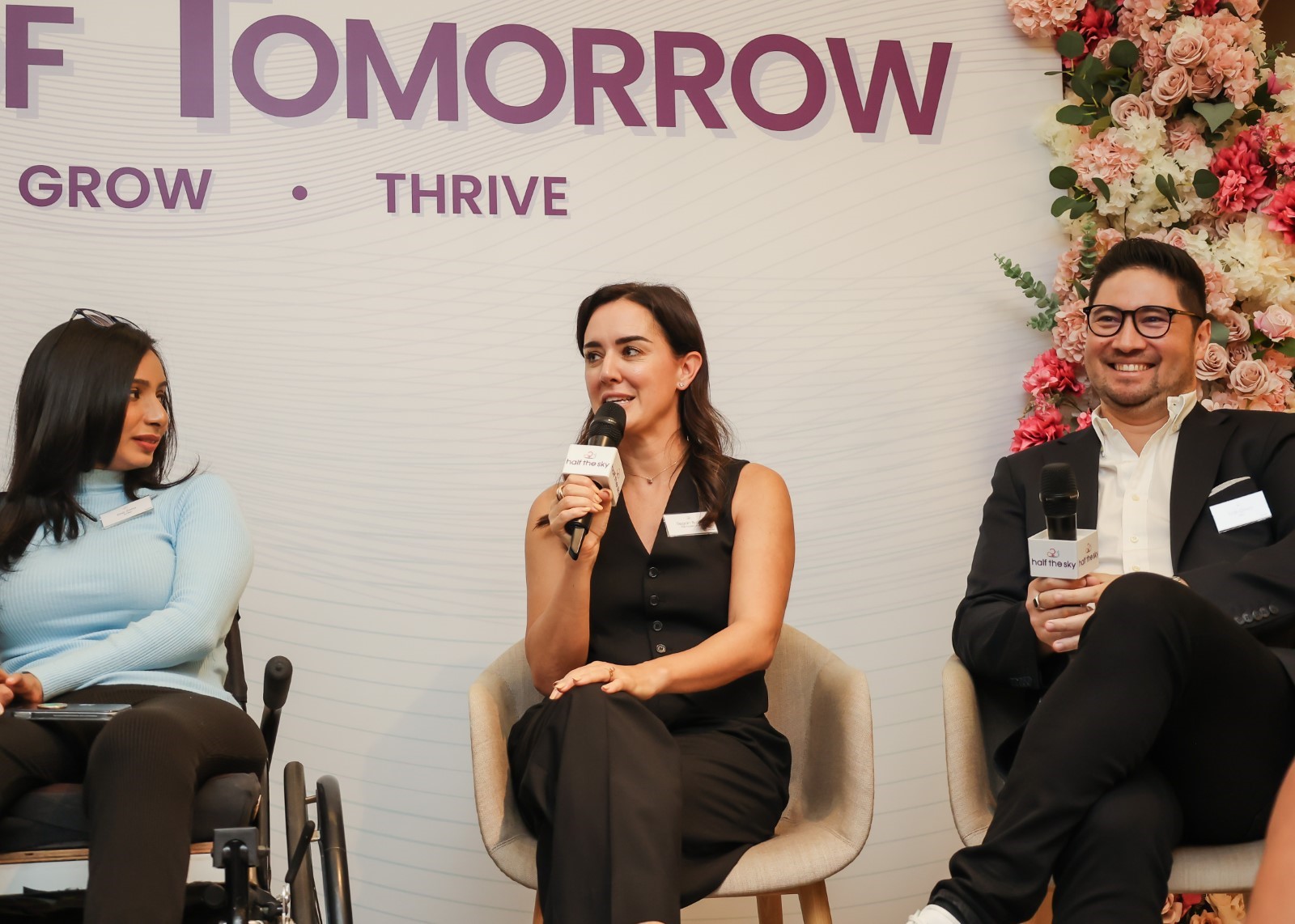 "The more your raise awareness for yourself, the more open you can be to others and more adaptable to making change."
Zoe Zora, who recently became a recruiter at Inclus Singapore shed a light on the future of work being "positive and exciting", with a strong emphasis to continue on D&I and individualism.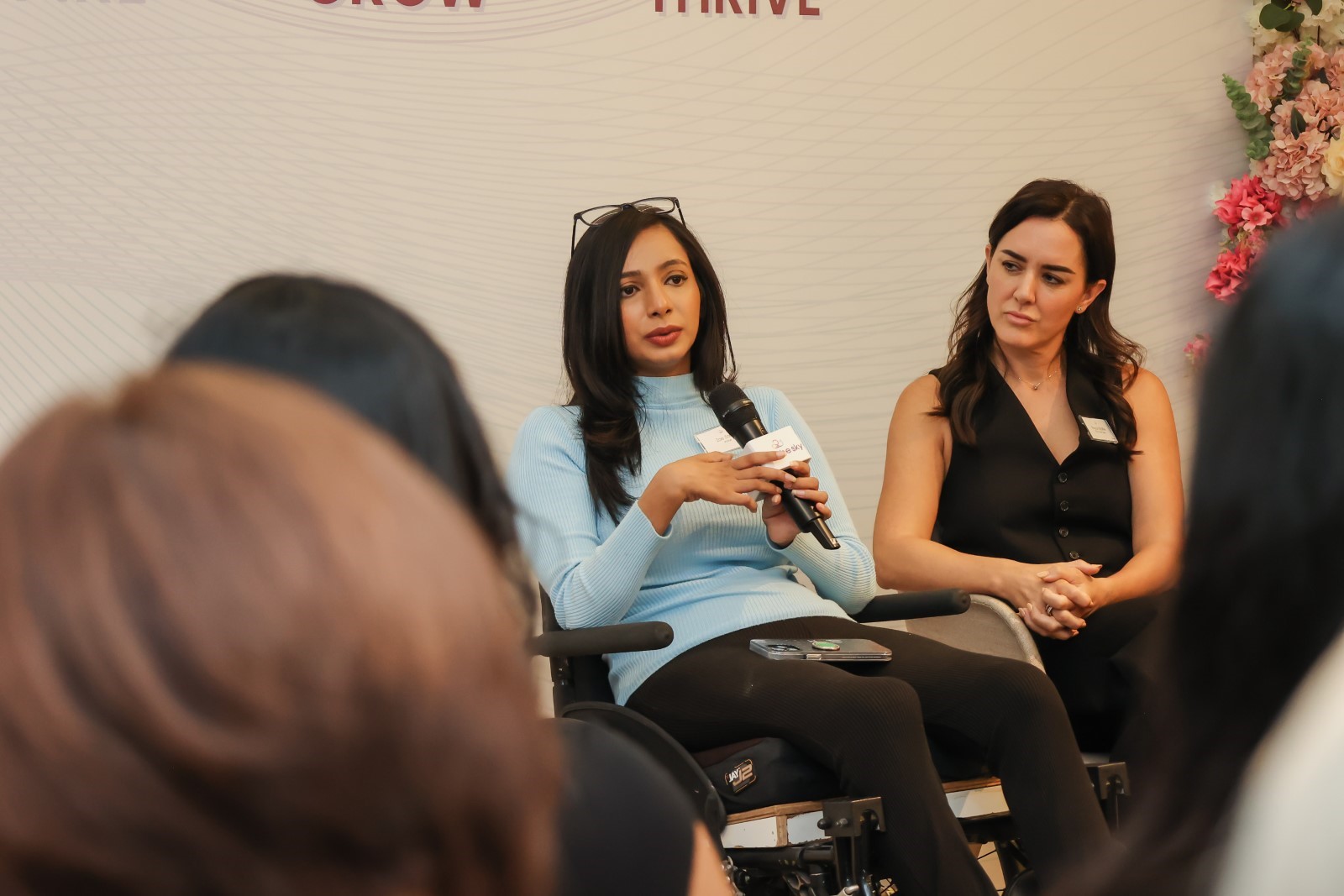 "When I was 20 I had a whole future ahead of me, I didn't have a disability. Suddenly when I became disabled when I was just 20, my future started looking very different and it was very scary because I was thinking "Am I going to be able to work?" That made me realise all the challenges that people with disabilities face in terms of getting jobs, being able to survive in society, and I took that as a personal mission to go out and try to make a change."
Sharing her inspiring story on her disability, she highlighted the importance of seeing each disability as unique and being inclusive of invisible disabilities, which requires as much accommodation as visible disabilities.
The discussion ended with a thought-provoking question: "What is a woman of tomorrow?" Our panel collectively shared an empowering message that "a woman of tomorrow is a woman of today" and that they are "adaptable, curious, empathic and equal".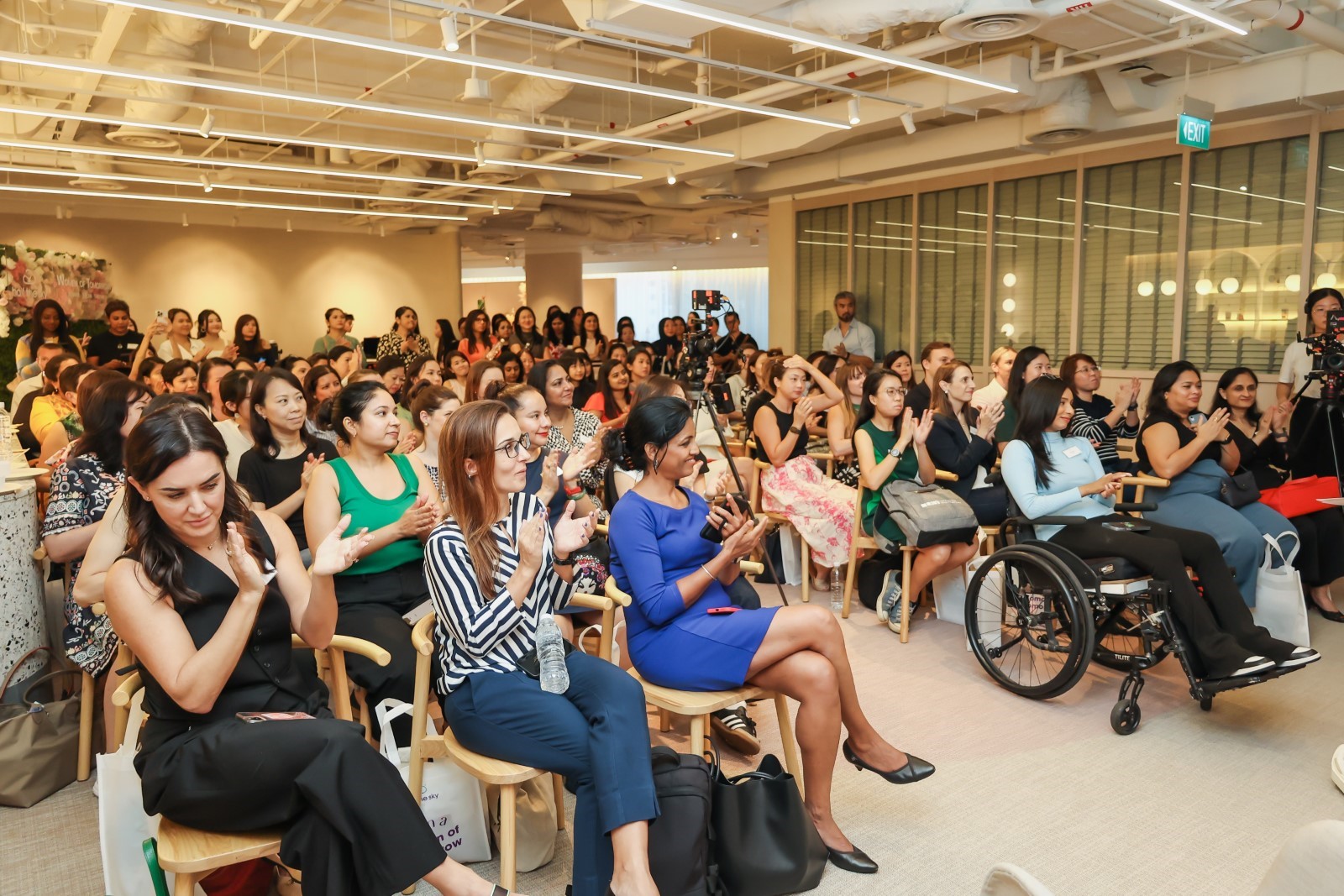 The audience was left inspired and motivated, with a renewed sense of determination for whatever the future of work may bring. The panel was followed by a live Q&A session, where our audience shared their questions and anecdotes to the panel, who delivered insightful advice and comments. ​
Workshops Led by Experts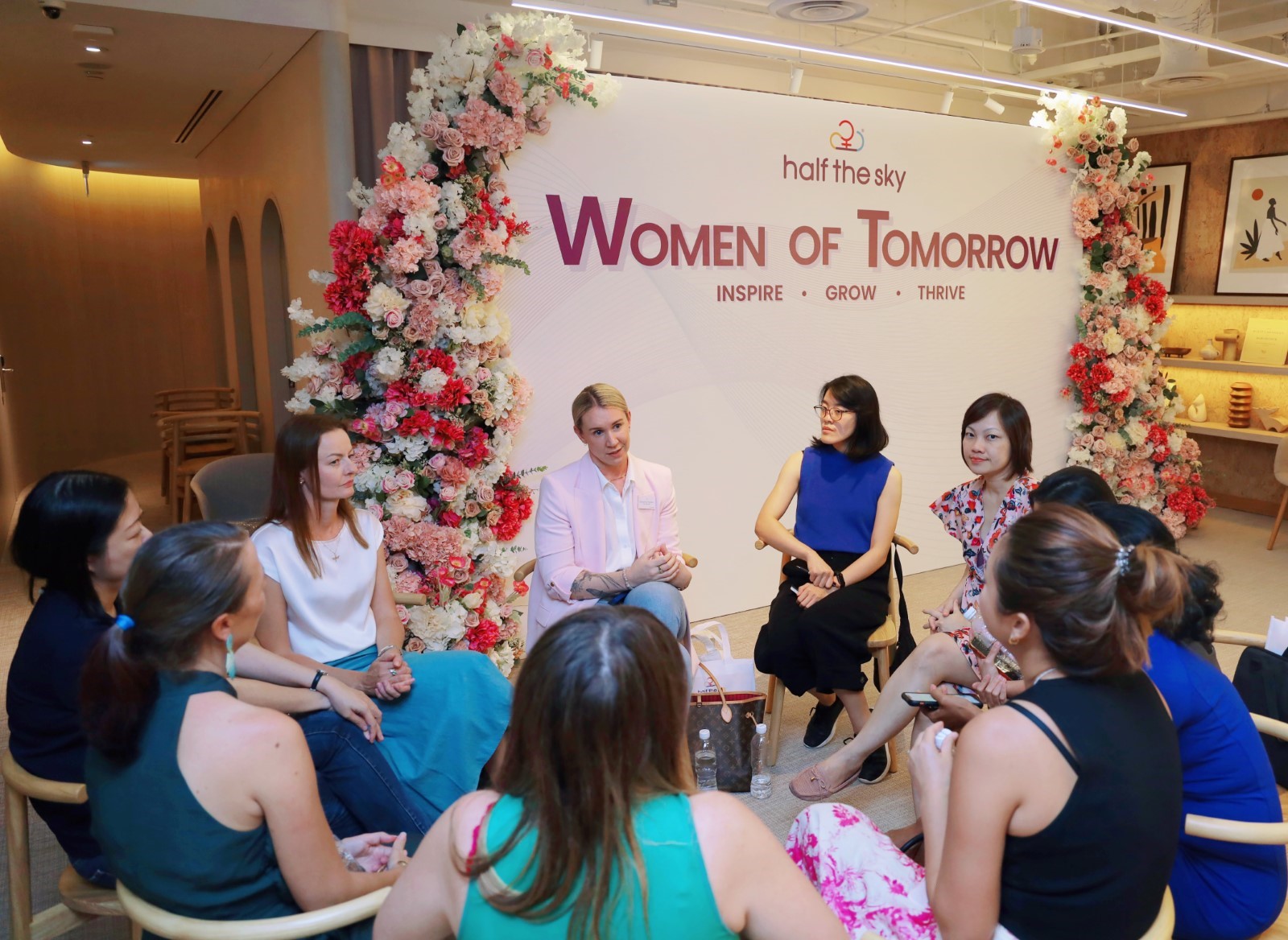 The event also featured five insightful career workshops led by subject matter experts. These workshops covered a range of topics, from career advancement strategies to leadership & influence tips, to personal development advice.
Attendees had the opportunity to dive deep into their chosen areas of interest, gaining practical skills and knowledge that can propel them forward in their careers, while being able to closely engage not only with the subject matter experts, but with fellow women in similar situations. The sessions proved to be great opportunity for community and learning, as each career workshop became a safe space for our attendees to candidly share and exchange stories and tips.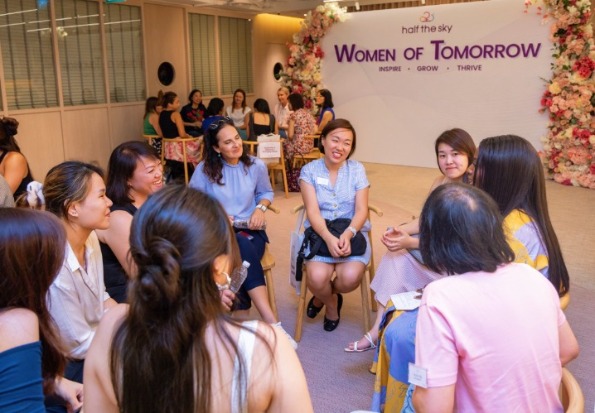 These experts shared their knowledge and experiences, providing valuable insights that resonated with attendees and gave them practical takeaways to implement in their professional journeys.​
Forging Valuable Connections Through Networking
Open networking sessions provided the perfect platform for attendees to connect, share experiences, and build relationships. Conversations flowed naturally, and it was heartwarming to witness the support and camaraderie among participants, especially at our photobooth where new friendships and memories were made!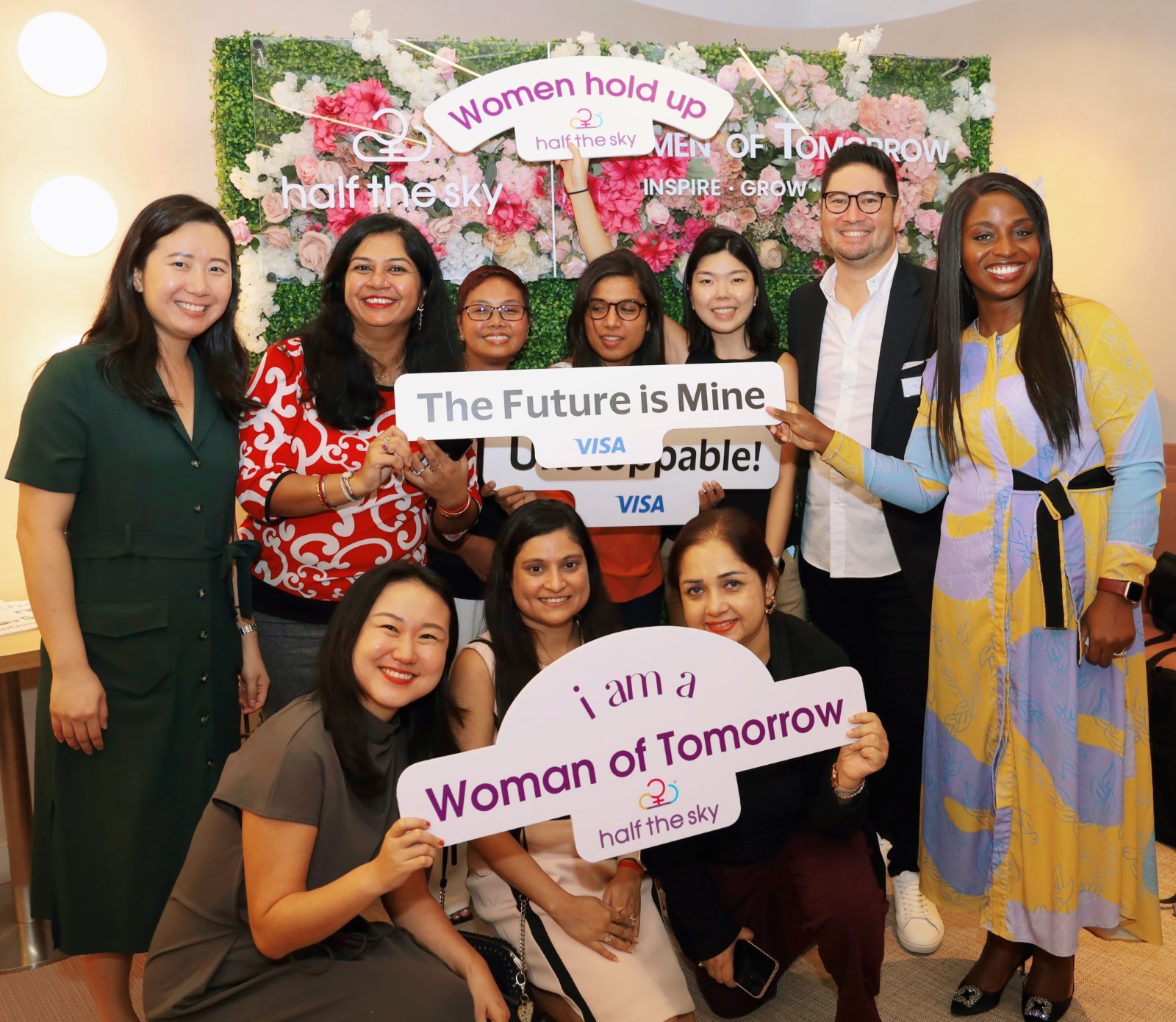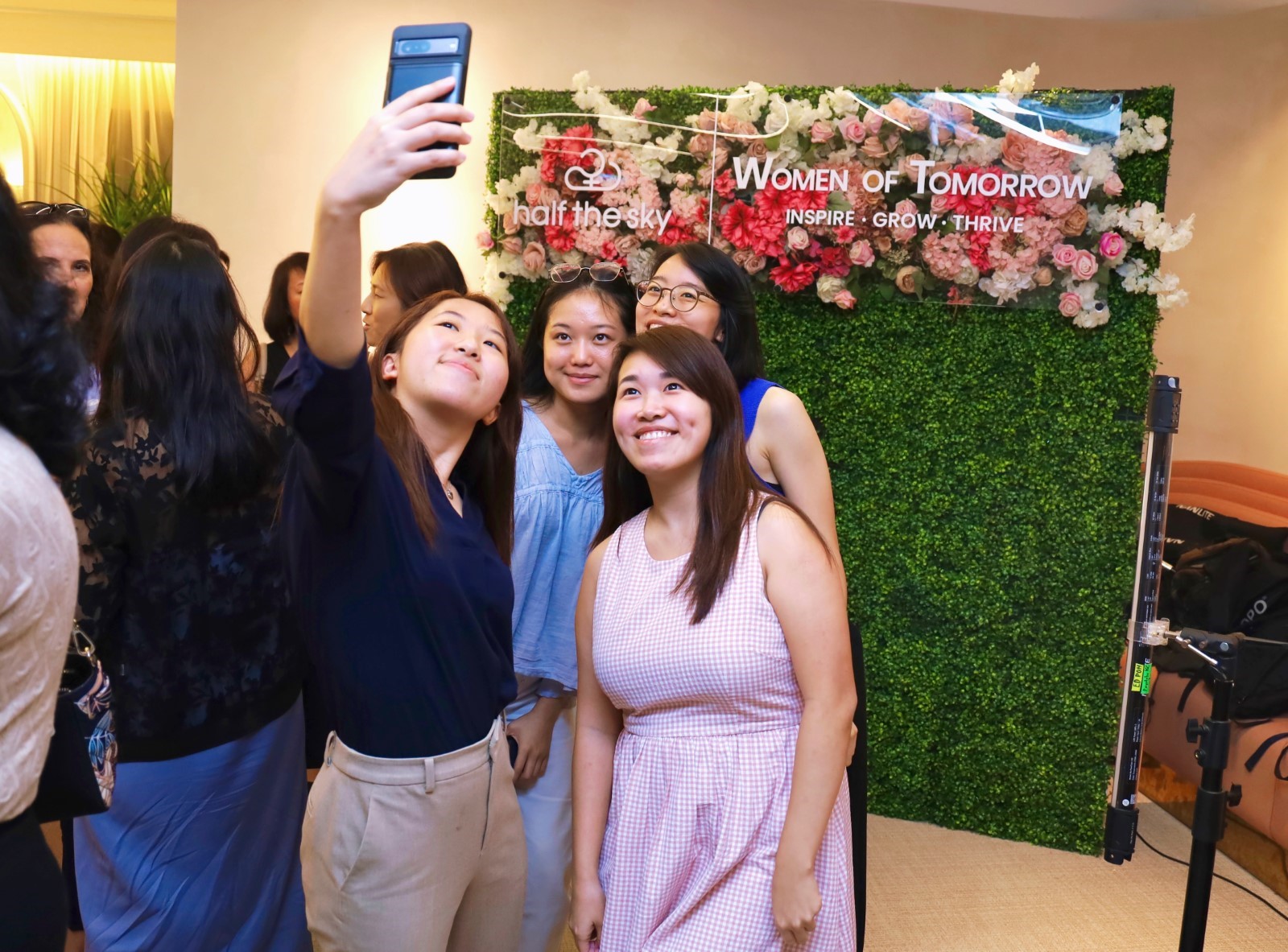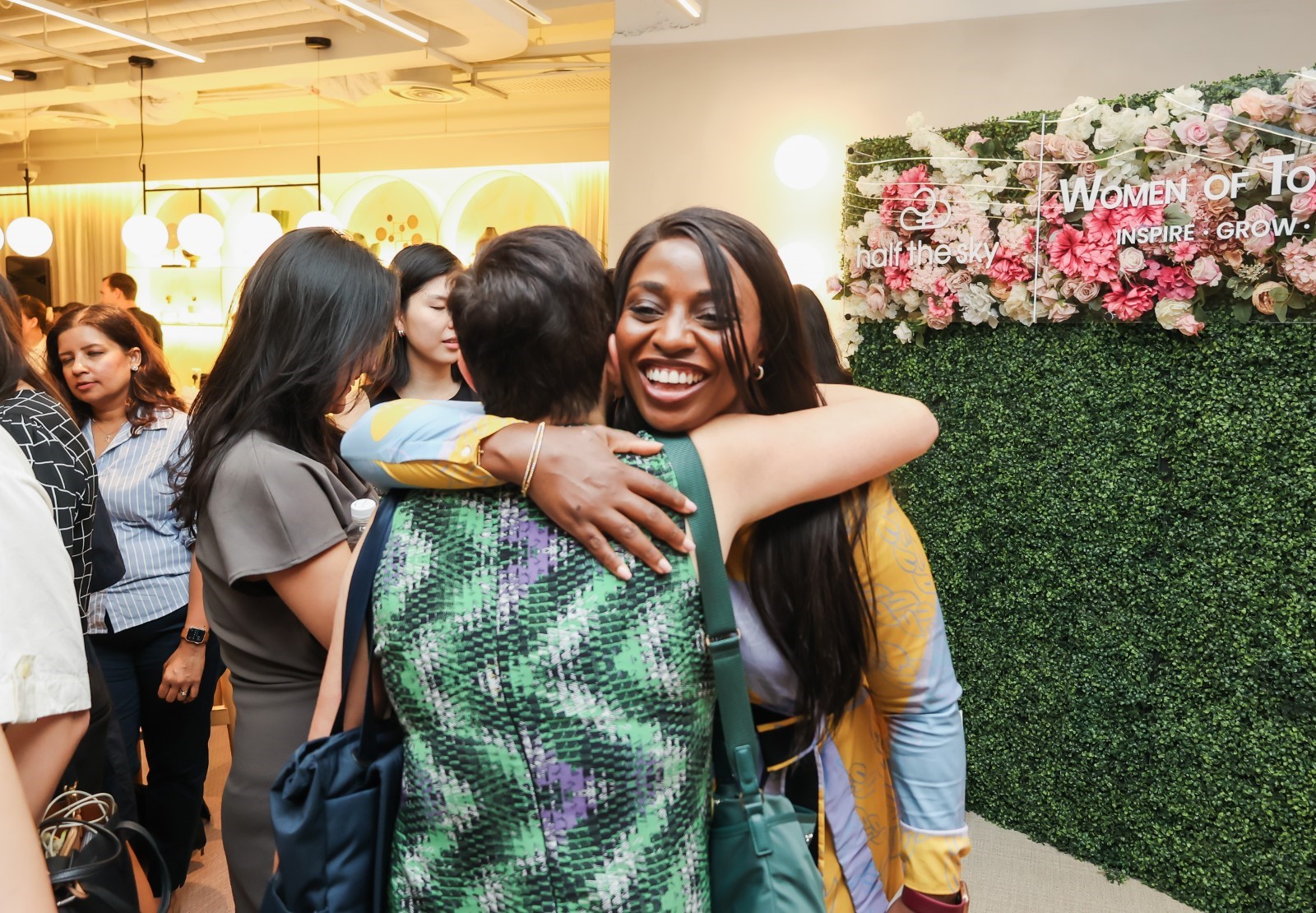 Goody Bags Overflowing with Inspiration
To cap off the day, attendees received thoughtfully curated goody bags, including gifts and trinkets that celebrated empowerment and holistic wellness. From the August issue of HerWorld Magazine to surprises from partners like The Trade Desk, Visa, SkinInc and WeBarre, these gifts were a tangible reminder of the event's spirit.
We extend our heartfelt gratitude to our partners, HerWorld Magazine, The Trade Desk, Visa, SkinInc, and WeBarre, whose unwavering support made this event a resounding success. Together, we're creating a brighter future for women everywhere.
As we look back on the "Women of Tomorrow" flagship event, we are filled with gratitude and optimism. We're inspired by the stories shared, the connections made, and the knowledge gained. And we're excited about the journey ahead as we continue to champion women's empowerment and success.
Stay tuned for more empowering initiatives from Half the Sky. The future is bright, and we're thrilled to be part of it.
Let's continue to inspire, grow and thrive together!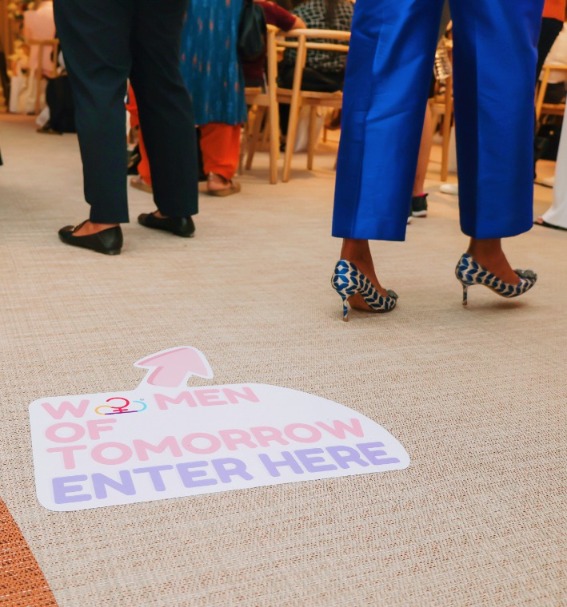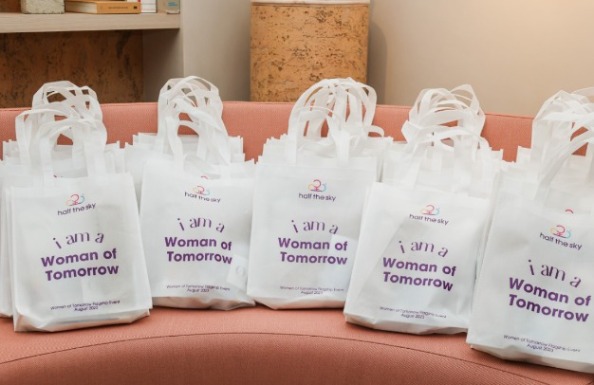 ​
Half the Sky's mission is to supply the tools that can give every woman the ability to build a successful career and be fully prepared for the future of work. So, that they can lead a healthy, prosperous and more balanced/blended lifestyle of their choosing. By building your confidence, you're setting foundations to empower yourself and your career. The world is your oyster, and it starts with you.
Enjoyed this article let us know your thoughts in the comments below:
---
About half the sky
half the sky (HTS) is a career platform for women connecting you to career opportunities at companies that care. Providing you with information, tips and strategies to navigate the rapidly changing workplace.
Sign up to get career tips and job alerts directly to your inbox! Join us to shape the future of women at work together!
---