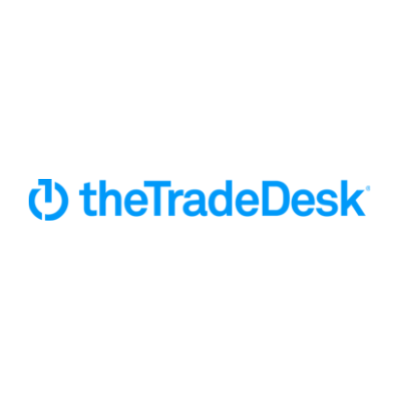 We have offices in offices in Singapore, Australia, Japan, Korea, Taiwan, China, Hong Kong, India, Indonesia and Thailand
View All
The Trade Desk
Jobs
Paid Parental Leave

Return to Work Policy

Flexible Working Arrangements

Mentorship Program

Breastfeeding Rooms

Sponsorship Program

Leadership Development Program

Coaching Program

Raise Numbers Of Women In Leadership
Because What You Do Matters
​
What is The Trade Desk doing about diversity and inclusion?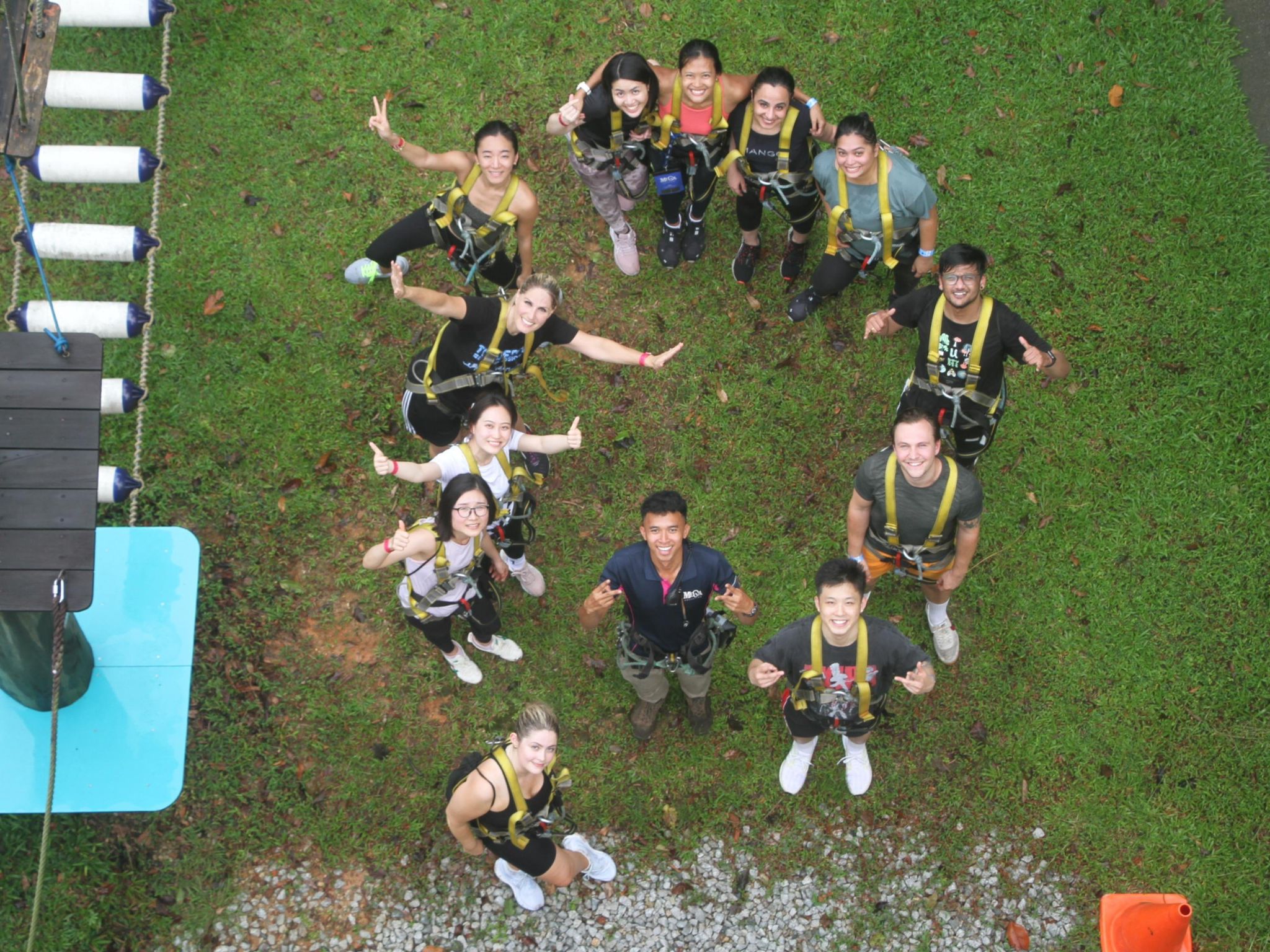 We are committed to fostering a culture of inclusion and belonging in which all employees are empowered to bring their authentic selves to work every day. We demonstrate this commitment through a strategy of education, celebration, donations to the community, diversifying our talent, and creating forums for internal dialogue and listening. Since launching these five focus areas, some ways we have put them into action include:
Education
Internal training such as Unconscious Bias, Inclusive Leadership, and Becoming an Ally (via LinkedIn, our global online learning platform).

Employee-led panels, workshops, and interviews.

Online references and resources featuring books, videos, podcasts and more.
​
Find a way to make an impact with a programatic trading career at The Trade Desk
Celebration
A global calendar of events connecting to specific audiences, including Black History Month, PRIDE, Lunar New Year, International Women's Day/Women's History Month & more.

Internal communication and invitations for employees to participate as presenters or supporters.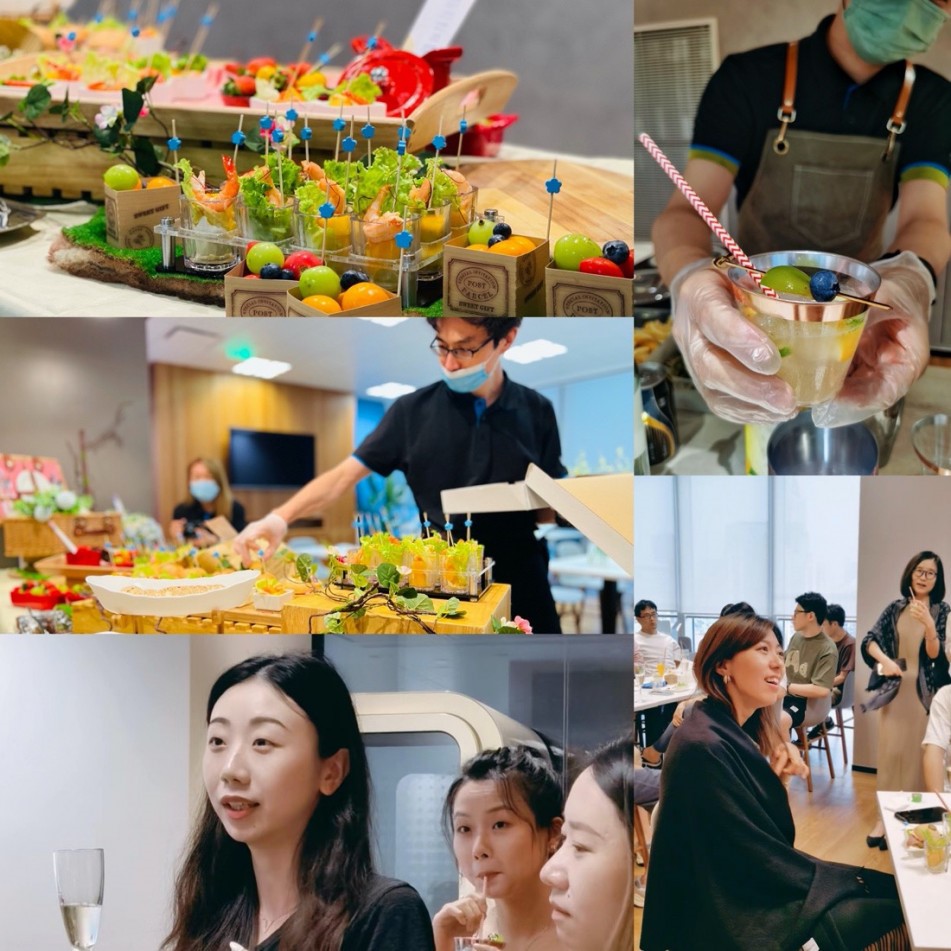 Donation
We have increased our giving to support organizations dedicated to inclusion and belonging, including the 2020 Diversity Women's Business Leadership Conference and the Grace Hopper Celebration, which has the world's largest gathering of women in technology with a mission of gender equality.
In addition, in 2020 we donated to causes where our support can have a meaningful impact, including support to bring Covid-19 vaccine to underserved countries; the construction of two wells for water supplies in Cameroon; mental health support specifically designed for the needs of Black women and girls; and support for LGBTQ youth escaping violence and persecution. The Trade Desk has also made partnerships to direct interested customers to Black/Indigenous/People of Color suppliers and publishers.
Diversifying our Talent
We seek diverse candidates and train our talent acquisition team to avoid bias in interviews. We partner with universities and advertising industry organizations to share The Trade Desk story with diverse student audiences to develop early connections through internships and early career opportunities.
Listening to Each Other
Global data from our most recent Great Place to Work Survey in Q4 2020 showed that 91% of employees believe The Trade Desk took meaningful action on inclusion and belonging during the prior year.
​
Shape the future of the internet at the Trade Desk
Current Vacancies at The Trade Desk
Sr Software Engineer - Cloud

China

​ ​ What we do ​ ​ At The Trade Desk, we believe in building the infrastructure of our platform with a focus on quality at scale. Kubernetes has provided an opportunity to reinvent how we deliver that platform.  Whether we are building parts of our client-facing applications, internal custom solutions for our own team members, or model pipelines for bidding optimizations, we are making sure that we have infrastructure, development, and tools to do it right and efficiently.  ​ ​ ​ Our Software Engineers are end-to-end owners who can participate in many aspects of designing, building, and delivering data-focused products for our stakeholders. ​ ​ ​ Our system performs every day, 24/7, serving global traffic. We build a distributed system in a highly collaborative environment, utilizing a broad range of technologies. Our backend developers work on finding solutions to algorithmic, optimization, and scale challenges in everything we do. ​ ​ ​ ​ We are a global team with diverse backgrounds, experiences, and perspectives. To complement this team, you will welcome ideas that are different from your own and be well-versed in building from common ground to value, seek out, and foster invisible and visible dimensions of diversity.  ​ ​ ​ What you'll do: ​ ​ Some of the work that you will be doing to help us deliver on our mission is:  Design, build, deliver, and support full lifecycle development of Kubernetes infrastructure   Understand infrastructure concepts:  DNS, PKI, AuthN/AuthZ  Understand containers, immutable infrastructure, cloud native design principles  Familiar with configuration management tools: Chef, Ansible, Terraform  Drive complex changes involving multiple components across multiple teams   Deliver quality changes, including automated tests, metrics, and monitoring  Guide and review changes to Kubernetes infrastructure in line with product roadmaps, consult with teams regarding Kubernetes functionality  Build components and processes that are used by others   Work in a distributed system environment   Understand the business objectives behind the Kubernetes environment  Participate in and lead projects with high levels of technical ambiguity   Contribute to development of comprehensive success criteria   Lead others through example, mentorship, teaching   Participate in hiring activities   ​ ​ ​ ​ ​ ​ Who you are: ​ ​ We take pride in our engineers being trust-builders, generous givers, scrappy problem solvers, and gritty pursuers of excellence.While we make sure we have fun together, our culture is much deeper than just that. You do not have to meet all the requirements below, but we believe that people who meet most of them will have a higher likelihood of succeeding in this role:  You are comfortable working on an agile, distributed team spanning multiple time zones and continents You can communicate effectively with technical and non-technical audiences You have a solid understanding of computer science, engineering, and infrastructure fundamentals You have experience working with distributed systems You are proficient in one or more of the following programming languages: JavaScript, Typescript, Python, Go You have some knowledge of software development code editors (Visual Studio, Visual Studio Code, Rider) and version control systems (Git, Perforce) You have a Bachelor/Master level degree in computer science or relevant experience (approximately 7 years). What is most important to us is what and how you can contribute, which is why our consideration is not limited by the level of education you have   You have additional nice-to-have experience in the following areas: database engines (Microsoft SQL Server, Postgres, Aerospike, Vertica, Redis), building micro-services, operating systems and cloud, Kubernetes, Kafka ​ ​

Senior / Staff Software Engineer

China

​ What we do Our Staff Software Engineers are end-to-end owners who have the opportunity to participate in many aspects of designing, building, and delivering data-focused products for our stakeholders.  At The Trade Desk, we believe in building the back-end infrastructure of our platform with a focus on quality at scale. This means whether we are building parts of our client-facing applications, internal custom solutions for our own team members, or model pipelines for bidding optimizations, we are making sure that we have infrastructure, development, and tools to do it right and efficiently. Our system performs all day, every day serving global traffic. We build a distributed system in a highly collaborative environment, utilizing a broad range of technologies. Our back-end developers work on finding solutions to algorithmic, optimization and scale challenges in everything we do. ​ What you'll do: Some of the work that you will be doing to help us deliver on our mission is: Design, build, deliver and own full lifecycle development software from inception to production Own and drive large initiatives, including planning and organizing work  Drive complex changes involving multiple components Deliver quality changes, including automated tests, metrics and monitoring  Collaborate with team members to deliver features Develop product roadmaps  Implement and maintain product features Build components and processes that are regularly used by others  Build execution plans incorporating user data, observations and market insight  Validate changes to ensure high quality product releases Work in a distributed system environment Understand the business objectives behind the code Understand system architecture fundamentals through self-directed learning Lead projects with a high level of technical ambiguity  Contribute to development of comprehensive success criteria Lead others through example, mentorship, teaching, and/or participate in hiring activities Use data to analyze and communicate the impact of your work on operational efficiency  ​ We are a global team with different backgrounds, experiences and perspectives. To complement this team, you will welcome ideas that are different from your own and be well-versed in building from common ground to value, seek out, and foster invisible and visible dimensions of diversity. ​ Who you are: Our culture is much deeper than just having fun together (though, we do that well too...). We take pride in our engineers being trust-builders, generous givers, scrappy problem solvers, and gritty pursuers of excellence. You do not have to meet all the requirements below, but we believe that people who meet most of them will have a higher likelihood of succeeding in this role: You are you comfortable working on an agile, distributed team spanning multiple time zones and continents.  You are able to communicate effectively across both technical and non-technical audiences.  You have a solid understanding of computer science and engineering fundamentals. You have experiences working with distributed systems. You are proficient in one or more of the following programming languages: C#, Java, C, C++, Python, SQL, or Scala. You have some knowledge of software development code editors: Visual Studio, Visual Studio Code, Rider) and version control systems (Git, Perforce). You have a track record of leading and completing projects with a high level of technical ambiguity and contributing to professional growth of peers. You have 11+ years of software development, engineering experience You have a Bachelor's/Master's level degree in a computer-science or relevant engineering related field or equivalent experience. Not everyone has the same level of access to opportunities. What is most important to us is what and how you can contribute, which is why our consideration is not limited by the level of education you have. You have additional nice-to-have experience that is not required in the following areas: database engines (Microsoft SQL Server, Postgres, AeroSpike, Vertica, Redis), building micro-services, operating systems and cloud, Kubernetes, Kafka.

Sr Manager, Country Assistant Controller

India

​ WHAT YOU'LL DO: ​ Lead and manage all aspects associated with statutory and tax reporting, local audit and compliance, and corporate regulatory requirements. Establish processes and procedures around preparation of statutory and tax reports required for compliance. Manage third party external service providers that provide statutory accounting, reporting and tax consultancy.   Review US GAAP accounting and financial analysis for the India entity in accordance with month-end close timetable. Collaborate with accounting operations functions, including credit and collections, accounts payable, payroll and stock admin teams, to provide country-level support. Cultivate finance partnership with commercial, engineering and support teams in New Delhi and Bangalore offices. Operate as a country financial liaison providing early alerts on accounting and finance concerns to appropriate levels of the organization. Continuously take on additional responsibility to improve processes and procedures. ​ WHO YOU ARE: ​ 10+ years of progressive experience in accounting, tax and compliance at a scaled US-listed technology company. Knowledge in US and India GAAP, application of local tax regulations and withholding tax is a must. Previous Big 4 or auditing experience is a plus. Bachelor's degree in finance/accounting, MBA and/or CPA preferred. Oracle skills or skilled ERP system user experience preferred. Action-oriented with strong organizational and time management skills, and ability to deliver in a fast-paced environment. Strong attention to detail, with the ability to present information persuasively and effectively through writing, presentations and spreadsheets. Collaborative and proactive with a strong sense of ownership, and ability to manage multiple, diverse and conflicting priorities. Proven experience as a business partner, with the ability to think strategically while identifying problems and developing creative solutions. Handles problems with confidence and maturity, knowing when to make decisions and when to escalate appropriately.

Senior/Staff Software Engineer - Service Excellence

Australia

​About the Role: We have a highly productive technology team that enjoy a fast-paced and collaborative work environment that has involvement in end to end delivery of scalable technology solutions. We have a multi-cloud environment, and within our Development team we develop our client facing products utilising .Net/.Net Core, AWS, Javascript (React), gRPC, REST API's, deployed using AWS running Docker containers, to name a few. Our Senior Software Engineers are end-to-end owners. You will participate actively in all aspects of designing, building, and delivering products for our clients. Develop with a variety of platforms and technologies, such Docker, Kubernetes, Gitlab, AWS, Azure, Aliyun, .NET Core, Java, Scala, SQL Server Participate in design reviews and proof of concepts Contribute to solution design in line with our overall technical roadmap and industry best practice We have dozens of individual, mission-focused teams working across a wide spectrum of technological challenges. You will have the opportunity, depending on your interests and aptitude, to work on large-scale distributed systems coordinating thousands of servers in cloud and physical data centers around the world, petabyte-scale data challenges, machine learning, advanced visualizations, and interactive user interfaces – to name a few. Senior Software Engineers contribute to more than our product – they build up our team. Through a combination of mentoring, technical leadership, and/or direct management of small teams, they make others better and raise the bar for those around them.  ​ Who We Are Looking For: ​ Skills and experience Commercial development skills in OO programming (C#, Java or C++) and design Cloud-based platform experience (AWS, Azure or Aliyun) Excellent understanding of Agile development methodology and development practices  Understanding of designing web-based, service-oriented applications and integrated back-office systems  Experience in distributed source control system (such as Git) ​ Key Attributes You have a sustained track record of making significant, self-directed, and end-to-end contributions to large and impactful software projects. You think beyond just the task at hand to deeply understand the 'why' behind what you are doing.  You understand engineering fundamentals. At our scale, many off-the-shelf techniques and existing technologies (open source and enterprise) simply don't work. You are able to work from first principles to evaluate solutions and adapt them to a unique environment.  You are a broadly skilled Technical Lead accustomed to developing web services. You have experience building always-on systems, working across avariety of technologies and service layers. You have a product-focused mindset.  You have the passion and ability to contribute to the process of discovering what will delight our clients and push forward one of the world's largest and most influential industries toward a vision of openness, transparency, and evidence-based decision-making. You work with confidence and without ego. Our senior engineers (Tech Leads) have deep knowledge and exercise a high degree of leadership in their daily work. You have strongly-held, defensible ideas, and advocate for what you believe is right. You are also adept at identifying and evaluating trade-offs, willing to be proven wrong, and quick to walk through fire to support your fellow teammates.  You value, seek out, and foster diversity. We are a global team from many diverse backgrounds, with different experiences and perspectives. To complement this team, you will welcome ideas that are different from your own and be skilled at finding and building from common ground.  You are a creative thinker, not bound by "the way things have always been done". What you know is less important than how well you learn and innovate. We don't need engineers who know all the answers; we need engineers who can invent the answers no one has thought of yet, to the questions yet to be asked. 

Sr Business Development Manager (Based in Mumbai)

India

​WHO WE ARE LOOKING FOR: ​ Do you love finding new ways to tackle a problem? Are you passionate about sales & business growth while ensuring customer success? Are you a good listener who values empathy, integrity, and collaboration? Do you know the in's and out's of the digital advertising industry and developed key relationships with decision makersat agencies & client side? Here at The Trade Desk, we're in search of master relationship builders, sales strategists, and creative problem solvers to join our growing team. ​ WHAT YOU WILL BE DOING: Develop and close new: Ad agency / Brand direct business for The Trade Desk & lead the business development efforts for our largest or most critical agency & focus  accounts. This is a Hight Impact Individual Contributor, strategic consultative sales & quota (target) carrying role. Manage a healthy business pipeline, forecast & successfully close & manage business in the CRM to exceed Quota. Identify and secure new business / revenue opportunities and build existing relationships for greater efficiency & revenue generation. Schedule and conduct meetings with ad agency / client decision-makers. Work on media strategy & plans based on client briefs, prepare customized proposals, lead sales cycle negotiation to win new business. Closely work with agency & client leads & planners influencing digital media spends. Identify new business lines / opportunities in current accounts & up-sell, cross-sell to grow business. Pitch & communicate the value of The Trade Desk media buying platform & demonstrate product  benefits & capabilities. Understand competitive differentiators in the fast-changing online advertising technology landscape. Work with the cross functional stakeholders & leverage global & local insights to successfully navigate the market dynamics & customize your narrative with agencies & clients. Collaborate with the trading and account management teams, be an effective team player & ensure customer success & business growth. ​ WHAT YOU BRING TO THE TABLE: Bachelor's Degree with at least 8-12 years of experience in online advertising in outbound / field sales in India. Experience at an online publisher / agency ad network, ad exchange, Demand side platform, or other online / digital advertising sales role. Strong relationships across agency Holding groups and client/ brand  side who are major digital media spenders. An individual contributor with strong business development, consultative selling and inter-personal skills with an ability to work in a collaborative team environment. Strong communication skills with the ability to build & pitch to the C-level & their Org and establish long-standing, consultative client & agency relationships to ensure you are viewed as a trusted advisor. Proven track record of exceeding revenue / Quota expectations with strong quantitative skills and ability to negotiate proposals. Ability to understand market, industry & competitive dynamics & agility to ensure meeting / overachieving revenue targets. Ability to build strong relationships with internal and external stakeholders, executive team and industry groups. Able to travel occasionally for business and internal meetings.

Sr Account Manager

China

​ WHO WE ARE: The Trade Desk is leading the way to the future of marketing by changing how advertising is bought and sold. Working with the largest brands and agencies around the world, our technology platform helps consumers discover products they want by enabling advertisers to target and reach them on the right channels at the right time.  Employees join The Trade Desk to discover opportunity, contribute to our customers' success, and be part of building the future of marketing.  You'll work with creative, compassionate, and collaborative colleagues that share a passion for making the internet better for all – a combination that simply can't be beat. When you join The Trade Desk, you're joining a family.  We have open space work environments, adjustable sitting/standing desks, and a celebrated open-door policy (at all levels) that can inspire out-of-the-box solutions and camaraderie among your coworkers.  The competitive compensation packages, full benefits, stock options, and additional discounted stock purchase opportunities, catered lunches, and offsite team building activities may cause slight to severe jealousy among your peers. ​ Job Description Job Description WHO WE ARE LOOKING FOR: A client services pro, you're comfortable managing and growing lots of agency accounts, and able to prioritize between a hundred different things at once. You love learning new technology and teaching it to others. You're as comfortable diving into Excel to improve a campaign as you are with taking an agency out for dinner. You're a self-starter and can set your own priorities. WHAT YOU WILL BE DOING: Manage and grow a roster of key agency accounts Work closely with the Trading team to rapidly on board new customers Work closely with Sales to identify ways to grow current accounts Become an expert on the use and best practices on The Trade Desk platform, and offer insights to clients on how to improve campaigns Provide continual training to clients as new features are added to The Trade Desk Work with Product Management to help define features and drive enhancements to The Trade Desk platform Help build the Client Services practice, by creating training materials, best practices, sales materials and customer facing guides WHAT YOU BRING TO THE TABLE: Bachelor's Degree from a four-year university At least 6 years of online advertising experience required; 3+ years of client-facing experience. Candidate with less working experience will be considered for Account Manager. Expertise in working with RTB, DSPs, ad exchanges, aggregators, ad servers, and other optimization platforms is a plus Experience managing CPA, CPC, and CPM marketing campaigns Solid experience in Excel and MS Office, including pivot tables, chart-making, and manipulation of large data sets Outstanding troubleshooting, analytical, and problem-solving abilities, along with an ability to collaborate cross-functionally in a fast-paced start-up environment Proven track record of growing accounts by forging a strong relationship with clients, understanding their objectives and recommending best strategies Effective time management skills – ability to prioritize and meet deadlines Fluency in verbal and written English and Mandarin

Senior Data Scientist

China

​The Trade Desk is a global technology company with a mission to create a better, more open internet for everyone through principled, intelligent advertising. Handling over 1 trillion queries per day, our platform operates at an unprecedented scale. We have also built something even stronger and more valuable: an award-winning culture based on trust, ownership, empathy, and collaboration. We value the unique experiences and perspectives that each person brings to The Trade Desk, and we are committed to fostering inclusive spaces where everyone can bring their authentic selves to work every day. Do you have a passion for solving hard problems at scale? Are you eager to join a dynamic, globally-connected team where your contributions will make a meaningful difference in building a better media ecosystem? Come and see why Fortune magazine consistently ranks The Trade Desk among the best small-medium-sized workplaces globally. WHO WE ARE LOOKING FOR: Our Senior Data Scientists are end-to-end owners. You will participate actively in all aspects of designing, researching, building, and delivering data-focused products for our clients. Our Data Science team is embedded into nearly a dozen individual, mission-focused engineering teams working across a wide spectrum of technological and scientific challenges. You will have the opportunity, depending on your interests and background, to work on problems related to natural language processing and machine learning over hundreds of millions of web pages; graph mining and algorithmic optimization on petabytes of data; differential privacy across billions of user IDs; and causal inference with missing data - to name a few. Senior Data Scientists contribute to more than our product – they build up our team. Through a combination of mentoring and technical leadership, they make others better and raise the bar for those around them. WHO YOU ARE: You have a sustained track record of making significant, self-directed, and end-to-end contributions to large and impactful machine learning projects. You think beyond just the task at hand to deeply understand the 'why' behind what you are doing. You have a strong sense of data intuition. At our scale, many off-the-shelf modeling techniques (open source and enterprise) simply don't work. You are able to work from first principles and intuition to develop solutions and adapt them to a unique environment. You are a broadly skilled data scientist with experience embedding models into always-on production systems, working across a variety of technologies and data sources. You have a product-focused mindset. You have the passion and ability to contribute to the process of discovering what will delight our clients and push forward one of the world's largest and most influential industries toward a vision of openness, transparency, and evidence-based decision-making. You work with confidence and without ego. Our data scientists have deep knowledge and exercise a high degree of leadership in their daily work. You have strongly-held, defensible ideas, and advocate for what you believe is right. You are also adept at identifying and evaluating trade-offs, willing to be proven wrong, and quick to walk through fire to support your fellow teammates. You value, seek out, and foster diversity. We are a global team from many diverse backgrounds, with different experiences and perspectives. To complement this team, you will welcome ideas that are different from your own and be skilled at finding and building from common ground. You are a creative thinker, not bound by "the way things have always been done." What you know is less important than how well you learn and innovate. We don't need data scientists who know all the answers; we need data scientists who can invent the answers no one has thought of yet, to the questions yet to be asked. WHAT YOU BRING TO THE TABLE: You have an abundance of intellectual curiosity and are enthusiastic to learn (and teach) new technologies / techniques. You are you comfortable working on an agile, distributed team spanning multiple time zones and continents. Professional working level English communication (both speaking and writing) is required. You are able to communicate effectively across both technical and non-technical audiences. You have over 10 years of experience working in a data-driven role. Some of those years of experience may have been spent pursuing an advanced degree in a quantitative field, but it's not a requirement. What and how you can contribute is what's most important to us which is why our consideration is not limited by the level of education you have. Experience working with digital campaign performance optimization in industries like e-commerce, gaming, digital advertising is a plus. You have experience with big data technologies such as Spark or AWS; are able to write efficient SQL; and are proficient in one or more of the following programming languages: Python, Scala or R. Variety of technical challenge is one of the best things about working at The Trade Desk as a data scientist though which is why we do not expect you to know every technology we use when you start. What we care about is that you can learn quickly and solve complex problems using the best tools for the job.

Senior / Staff Software Engineer - Vertica DBA

China

​The Trade Desk is a global technology company with a mission to create a better, more open internet for everyone through principled, intelligent advertising. Handling over 1 trillion queries per day, our platform operates at an unprecedented scale. We have also built something even stronger and more valuable: an award-winning culture based on trust, ownership, empathy, and collaboration. We value the unique experiences and perspectives that each person brings to The Trade Desk, and we are committed to fostering inclusive spaces where everyone can bring their authentic selves to work every day. Do you have a passion for solving hard problems at scale? Are you eager to join a dynamic, globally-connected team where your contributions will make a meaningful difference in building a better media ecosystem? Come and see why Fortune magazine consistently ranks The Trade Desk among the best small-medium-sized workplaces globally. ABOUT THE ROLE: We are looking to hire a Big Data Database Engineer to join our engineering team to build out our data-driven platform and support database related activities. You enjoy investigating database problems, performance issues, and evaluating/influencing MPP database use cases to ensure optimal performance on the platform. WHAT YOU WILL DO: Designing, developing, and supporting features and functionality that leverage our MPP databases. Provide day-to-day support and maintenance for the MPP databases that are part of our platform. This includes, but is not limited to: administration, analysis, support, proactive monitoring, troubleshooting, recoverability, security, installation, and design. Investigating potential problems and issues raised by users Monitoring database events and continuously optimizing system performance through troubleshooting and tuning Automate reactive procedures and promote rapid response to database issues Maintaining database configurations in compliance with established best practices Designing and implementing systems, policies, and procedures for backup and disaster recovery Monitoring ongoing capacity and implement design and architecture changes as needed to improve global availability Installing upgrades and patches to existing database servers Designing and developing database code as needed Reviewing and establishing database migration patterns and weekly release scripts Participating in on-call rotations WHO YOU ARE: 5+ years of Database Administration experience supporting mission critical relational databases Considerable experience and knowledge of on-premise MPP databases, like Vertica, Teradata, or Netezza.  Vertica experience is a huge plus. Equivalent experience with other SQL technologies like Redshift or Snowflake, or even open source may be acceptable alternatives for the right candidate. Proficiency with OLAP Database Environments running on Linux Full systems lifecycle experience (from requirements to delivery) of database projects Experience designing, building, installing, configuring, supporting, and maintaining high-volume, large database systems Top-notch troubleshooting and analytical problem-solving skills Experience with database design and management aspects for various compliance programs, such as Sarbanes-Oxley or PCI, is a big plus Excellent written and verbal communication skills, with a demonstrated ability to document complex technical problems Ability to work effectively in a team environment, as well as independently with limited supervision

Lead Associate Trading Director

Singapore

​The Trade Desk is changing the way global brands and their agencies advertise to audiences around the world. How? With a media buying platform that helps brands deliver a more insightful and relevant ad experience for consumers – and sets a new standard for global reach, accuracy, and transparency. We are proud of the culture we have built. We value the unique experiences and perspectives that each person brings to The Trade Desk, and we are committed to fostering inclusive spaces where everyone can bring their authentic selves to work every day. So, if you are talented, driven, creative, and eager to join a dynamic, globally-connected team, then we want to talk! What you'll do: Oversee the health of agency holding group and/or independent agency relationships as a strategic advisor, guiding problem-solving discussions and providing best-in-class client services. Become a leader in best practices for The Trade Desk platform and offer insights on how to improve campaign effectiveness through the platform's functionality. Mentor clients leveraging this expertise. Combine data analysis and client feedback to create optimization strategies and provide solutions for complex campaigns to meet client objectives. Develop trusting and productive relationships with key stakeholders both internally and externally. Help build our trading best practices, including creating training collateral and internal resources. Leading the development of portfolio-specific goals based on the company's vision and values and responsible for tracking progress of portfolio goals on a regular basis. Heavily involved in product development by identifying how to build product that provides solutions for our clients' business objectives and serving as a liaison between our clients and our product team. Coaching a small and nimble team of Trading Analysts/Specialists; overseeing their day-to-day management, motivating the team by setting clear expectations, developing career path plans, providing constructive feedback, and maintaining a high level of performance from the team to develop the next generation of leaders. Managing for team bandwidth, delivering a high-level of account support and reporting progress against goals to management. Communicating well with other functional leaders by solving business challenges together, identifying opportunities for growth, and collaborating to drive efficiency and effectiveness across the organization. Who you are: Strong, proven management and leadership skills through a collaborative team approach. Experience in developing, nurturing and managing mid-senior client relationships. Solid troubleshooting, analytical, and creative problem-solving abilities, along with an ability to collaborate cross-functionally. Unafraid of technical complexity and willing to go deep into understanding platform features Ability to build strong relationships with internal and external stakeholders, executive team and industry groups. Execute (and coach others to execute) timely in a fast-paced environment through effective time management and prioritization skills. Excellent communication and interpersonal skills. Proactive learner, with the ambition to develop personally and nurture the development of others. Solid experience in Excel including pivot tables, chart-making, and manipulation of data sets. Highly organized with a strong attention to detail Prior customer-facing experience within a software or consulting environment, preferably at a B2B SaaS environment.

Director, Marketing Greater China

China

​The Trade Desk is changing the way global brands and their agencies advertise to audiences around the world. How? With a media buying platform that helps brands deliver a more insightful and relevant ad experience for consumers – and sets a new standard for global reach, accuracy, and transparency. We are proud of the culture we have built. We value the unique experiences and perspectives that each person brings to The Trade Desk, and we are committed to fostering inclusive spaces where everyone can bring their authentic selves to work every day. So, if you are talented, driven, creative, and eager to join a dynamic, globally-connected team, then we want to talk! Who we are looking for: A Director of Marketing for Shanghai, Hong Kong and Taiwan that will report to the Vice President of Global Marketing, and work closely with multiple regional/country leads including on the strategy planning, and execution of regional sales marketing activities. This person will steward cross-channel marketing investments, manage/develop a roster of best-in-class regional/country agency partners, and lead our growing China focused Team.  In this role, you will build a go-to-market strategy aligned to business objectives through effective collaboration and prioritization of efforts with sales, product and client services colleagues. To bring each tactic to life, you will partner with both regional and center of excellence subject matter experts across PR, Digital Marketing, Events, Product, Research, Creative, and Finance. By using an insights-driven approach, you will ensure excellence in content creation and maximum impact of all marketing investments. In this role, you will also be responsible for collaborating closely on all global Marketing campaigns driving awareness and adoption of The Trade Desk brand.  You will ensure market-specific audience insights are integrated into global campaign plans and lead localized "on the ground" execution with most relevant media, sponsors, influencers, and partners. This role will be pivotal to ensure we are able to position The Trade Desk correctly for each market and the opportunity. What you'll do: Develop marketing and communication plans right-fit for each of the prioritized markets across the region and countries covered Own local market insights, ensuring a continuous stream of information on our customers' needs, our product/market fit, and competitive dynamics to inform Marketing investments and approach Partner with internal SMEs and external agencies on a range of tactics, including PR/Coms, Awareness campaigns, Demand Generation campaigns, and Event Marketing Maintain a close relationship with business teams to keep sales/client teams informed of all marketing activities and ensure alignment on lead follow-up Develop strategic relationships with local trade press and industry organizations. Oversee sponsorship and partner opportunities, as well as earned media engagement Establish goals and objectives for all regional marketing activities – enforce discipline for opportunity evaluation/selection, capacity-planning, and executional excellence  Steward the marketing budget, ensuring disciplined spend management and ROI measurement across all we do You will be expected to travel up to 35-40% of the time to the various offices outside of your home office. Who you are: 15+ years of in-region Sales Marketing experience; B2B, Product, Performance Marketing and Brand Marketing, External PR/Communications a plus Proven ability to think strategically about complex issues, leading to thoughtful recommendations, action plans, and results Autonomous, expert-level Marketer with a bias toward action Seasoned people leader with proven experience leading high performing Marketing teams Depth in full funnel marketing tactics – performance marketing mindset Ability to take an ROI-driven approach toward developing go-to-market plans Experience working at a Global company Strong communicator with flawless project management skills Fluency in English; Mandarin; Cantonese a plus Position is based in Hong Kong or Shanghai

Lead Associate Trading Director

Australia

​The Trade Desk is changing the way global brands and their agencies advertise to audiences around the world. How? With a media buying platform that helps brands deliver a more insightful and relevant ad experience for consumers – and sets a new standard for global reach, accuracy, and transparency. We are proud of the culture we have built. We value the unique experiences and perspectives that each person brings to The Trade Desk, and we are committed to fostering inclusive spaces where everyone can bring their authentic selves to work every day. So, if you are talented, driven, creative, and eager to join a dynamic, globally-connected team, then we want to talk! Research shows that while men apply to jobs when they meet an average of 60% of the criteria, women and other marginalized individuals tend to only apply when they check every box. So if you think you have what it takes, but don't necessarily meet every single point below, please still get in touch. We'd love to have a chat and see if you could be a great fit. WHAT YOU WILL BE DOING: Manage a team of both Trading Specialists and Senior Trading Specialists Work with internal teams to create 12-month growth strategies that help achieve client's goals and objectives. Lead and create RTB buying strategies, optimization algorithms, and data visualization. Become a leader in best practices for The Trade Desk platform and offer insights on how to improve campaign effectiveness through the platform's functionality. Mentor clients leveraging this expertise. Combine data analysis and client feedback to create optimization strategies and provide solutions for complex campaigns to meet client objectives. Work closely with Product Management and other cross-functional teams to help define features and enhancements to improve the platform. Help build our trading best practices, including creating training collateral and internal resources. Understand and effectively communicate The Trade Desk's value proposition, technology, processes, and partnerships, as they relate to growth of current client accounts. Help build the Client Services practice, including developing training material, customer facing assets, and internal resources for trading media through our platform. WHAT YOU BRING TO THE TABLE: 7+ years of programmatic, hands-on DSP and/or online ad operations experience. 3+ years of client-facing experience & team management experience. Strong leadership skills: ability to set and communicate goals, measure accomplishments, hold team accountable, and give useful feedback; delegate and develop; keep people informed, and provide effective coaching. Experience in working with ad exchanges, aggregators, ad servers, and other optimization platforms. Solid experience in trafficking and optimizing CPA, CPC direct marketing campaigns preferably in an RTB environment. Solid experience in Excel including pivot tables, chart-making, and manipulation of data sets. Outstanding troubleshooting, analytical, and problem-solving abilities, along with an ability to collaborate cross-functionally in a get-it-done now start-up environment. Proven track record of growing accounts by forging a strong relationship with clients, understanding their objectives and recommending best strategies. Effective time management skills – ability to prioritize and meet deadlines. Self-starter – able to tackle new clients or territories with little guidance. Quick learner – able to rapidly grasp new technology and product change.

Sr Brand Marketing Manager/Brand Marketing Manager

Australia

​The Trade Desk is changing the way global brands and their agencies advertise to audiences around the world. How? With a media buying platform that helps brands deliver a more insightful and relevant ad experience for consumers – and sets a new standard for global reach, accuracy, and transparency. We are proud of the culture we have built. We value the unique experiences and perspectives that each person brings to The Trade Desk, and we are committed to fostering inclusive spaces where everyone can bring their authentic selves to work every day. So, if you are talented, driven, creative, and eager to join a dynamic, globally-connected team, then we want to talk! This is a contract role (9 months). Hybrid model: 3x/week in the office (Tue/Wed/Thurs). What you'll do: The Senior Marketing Manager for Australia will support the Senior Director of South APAC in the strategy, planning and execution of Australia & New Zealand marketing initiatives to increase brand awareness, consideration and usage of the Trade Desk platform. This role includes leading the coordination of complete holistic marketing programs in collaboration with events, product marketing, creative, editorial and digital marketing as well as with the wider business and sales teams in the region. Collaborate with the broader marketing team to support the execution of program launches in Australia & New Zealand. End-to-end campaign management for local and global campaigns. Execute agreed-upon industry sponsorships from contract review through to reporting. Collaborate with the Business team and events team to plan and execute local events (such as roundtables, workshops and conferences). Manage third-party vendors and agency relationships. Track key KPIs and continuously evaluate relevant metrics to allow ongoing optimisation of marketing efforts alongside Manager, Performance Marketing in SEAANZ. Maintain relationships with regional industry associations and conference organisations as the key point of contact and internal liaison to ensure all elements of sponsorships and association memberships are activated in the most strategic and effective manner. Oversee deliverable timelines and work cross functionally to ensure submission of all required assets to organisers by specified deadlines. Support Sr. Director on broader regional marketing programs on an ad hoc basis, as they arise Foster a team culture of constant learning and improvement, bringing and supporting new ideas Who you are: 5+ years of relevant marketing experience. Understanding of the programmatic advertising industry is a strong bonus. Outstanding verbal and written communication skills with experience creating and delivering marketing programs in line with larger marketing plans. Strong problem-solving and project management skills. Excellent attention to detail. Intellectually curious and comfortable diving into technical, complex, and nuanced topics. High EQ with the ability to build cross-functional relationships across large teams and thrive in fast-paced environments. Hands-on, and committed to exceptional output.
Receive all job alerts right into your inbox
​Why do I work at The Trade Desk? Because my entrepreneurial spirit matters.

Florencia Eka, The Trade Desk

Jakarta

​Overall, we thought the Interview Workshop was an amazing initiative to give back to the community. All the speakers had a great experience partnering with Half the Sky. The journey was extremely organised; from dry-runs to the actual presentation. The process was transparent and we all knew what was happening at every stage. Amazing job at pulling everything together and we all appreciate the hospitality.

David Zhu, The Trade Desk

Recruiter (Go to market), Sydney

​I really applaud the level of organisation that you and your team have put into this [Interview Workshop] event. Thank you so much for bring it all together. I hope to collaborate again on a different event/project down the road.

Karin Teruya, The Trade Desk

Recruiter, Go-to market, Tokyo

​It's really a self-driven job. We're free to decide the best strategies for different clients and activate those ideas. That's where I think a lot of the fun comes from- we're empowered to make meaningful choices in our day-to-day work. Throughout my time here, I've been able to communicate with colleagues around the world. I think it's exciting that we can all learn from each other professionally, as well as other people's cultures no matter which office you're in. It really is a global company.

Tomoko Takeda, The Trade Desk

Senior Account Executive

​The Japan office is only six years old, but it's growing every year. We can see that growth reflected in our sales and how we influence product development. The Japan office is diverse, and we also get to collaborate and communicate with our colleagues and counterparts around the world. You don't usually get to experience a work culture like this. I really feel like we're all one global team.

Daiki Sato, The Trade Desk

Lead Associate Account Director

Why do I work at The Trade Desk? Because challenging the status quo matters.​

Udit Relia, The Trade Desk

New Delhi

​The Trade Desk is disrupting the programmatic advertising landscape, and it is very exciting to be along for that journey. It means I get to learn something new about the ad tech industry every day, and build products that really make an impact.

Kevin Wang, The Trade Desk

Software Engineer I
Looking for Better Jobs?
We are here to help you find the best opportunities at companies that care! Sign up to join our platform and receive the newest job alerts and updates, straight to your inbox.
Looking for Talents?
If you're an employer looking to hire female talent, you can post your jobs on our platform and gain access to over 70,000 women from our community!