Back to Blogs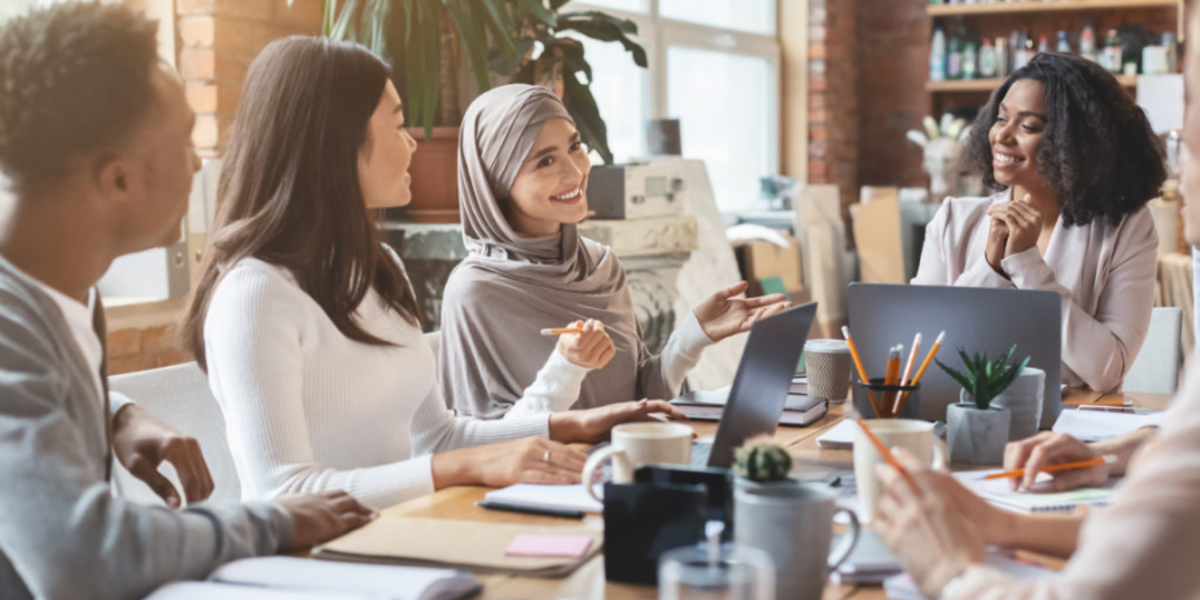 Celebrating International Women's Day and Women's History Month
March is Women's History Month and for many women, it represents a time to reflect and celebrate the contributions that women have played in forging gender equality. It is also a time to recognize the many achievements women have made over the course of history. But we realize that our work is not done, and we have a commitment to continue the efforts made by so many to help make a positive difference for so many others. To support these efforts, we are excited to kick off Women's History Month through our daylong celebration of International Women's Day on March 8th.
International Women's Day (IWD) provides the opportunity to come together and celebrate our individual and shared successes, as well as the contributions of those who have paved the way. The more we invest time to listen to women's stories, the more apparent it becomes that every woman has achievements that inspire, experiences that can help lift other women and the ability to shine a light on the fact we still have work to do to change the bias that women face every day. We have advanced equality but cannot overlook that these same stories reflect an uneven playing field, social constructs that breed self-doubt and environments that minimize rather than amplify.
A workplace for everyone
Unique perspectives drive our collective success. Through employee resource groups, company events and partnerships with diversity organizations, Equinix is committed to creating a supportive, welcoming work environment where everyone can say, "I'm safe, I belong, I matter." Learn More
10 Years of Equinix Women's Leadership Network
International Women's Day also offers a forum for elevating, connecting and empowering women and becomes a place to challenge ourselves in new ways to #breakthebias. And it doesn't stop there— through our global Equinix Women's Leadership Network (EWLN) our team of Ambassadors create opportunities throughout the year to help women find their voice, build plans to advance their careers and find new ways to create balance in their busy lives. Celebrating its 10-year anniversary, EWLN is committed to elevating the conversation, creating a safe space for women to share their experiences, build their leadership skills and adopt new techniques for navigating bias.
Our 2022 programming decodes career advancement and what it really takes to own your journey and create a world where difference is valued and celebrated. We are bringing this same candor and insight to our internal 24-hour global International Women's Day event where senior women leaders from each of our regions will talk about the obstacles they've faced and the triumphs they've celebrated, with an emphasis on their learnings along the way. We will dive into authenticity, taking risks, having difficult conversations, navigating bias, leveraging advocates, and defining success. We couldn't be more excited about giving a few of our amazing Equinix women leaders the platform to share their stories.
Leading by Example
But true change doesn't occur because of one day or one event, it is what our members do every day that helps effect this change. We have the honor of working with so many at Equinix who are dedicated to helping elevate women's achievements around the world.
​
Emily Liang, one of our female leaders in Shanghai has an open-door policy for all women in her office and makes herself available as a resource for other women when they are facing challenges and looking for additional support. Her contribution spans both business and culture. Not only is she a sales leader, but in her role as an EWLN Ambassador she is the voice for women in China and helps the rest of the region and world better understand the cultural norms for China.
In LATAM, Karla Gonzales is focused on creating education and awareness around Women's rights in other countries and sharing with her teams how they can take action to break stereotypes and help break old habits that detract from the advancement of women.
Christine Cadorette, a member of our Dallas EWLN chapter, sees IWD as an opportunity to amplify women's voices around the globe. She taps into her love of food as one of her favorite ways to relate to the world so this month she's taking a series of virtual cooking classes focused on the stories and recipes of female chefs. Christine is also dedicated to helping #breakthebias by recognizing her own biases (they can be so sneaky) and by being a confident mentor to her Shadhika pen pal. As a graduate of an all-women's college, Christine received an amazing foundation of learning through the lens of recognizing the power of valuing women's voices, and she hopes to continue to build on that throughout her personal and professional life.
We know women can do anything they put their mind to, now imagine a world where there were more opportunities to do so! By coming together and engaging in meaningful conversations we will continue to drive change to create a world that is free of bias, stereotypes and discrimination; a world that's diverse, equitable and inclusive. So, we invite you to join in the conversation—today and every day—to help #breakthebias. Join us to celebrate the progress that has occurred but realize that there are many areas in which we can all improve. Proactively reach out to mentor and sponsor women as they forge their own paths. Encourage female colleagues to take more risks by helping them believe that they can win, hire and promote from a balanced slate of candidates, celebrate and honor the unique skills and contributions of all members of the team. What will you do to help #breakthebias?
We invite you to do this with us—join our team, be part of the conversation and help us elevate the impact of women in leadership and the importance of gender equity both within Equinix and around the world.
Equinix Women's Leadership Network (EWLN)
The original article was published here.
​
Half the Sky's mission is to supply the tools that can give every woman the ability to build a successful career and be fully prepared for the future of work. So, that they can lead a healthy, prosperous and more balanced/blended lifestyle of their choosing. By building your confidence, you're setting foundations to empower yourself and your career. The world is your oyster, and it starts with you.
Enjoyed this article let us know your thoughts in the comments below:
---
About half the sky
half the sky (HTS) is a career platform for women connecting you to career opportunities at companies that care. Providing you with information, tips and strategies to navigate the rapidly changing workplace.
Sign up to get career tips and job alerts directly to your inbox! Join us to shape the future of women at work together!
---