Back to Blogs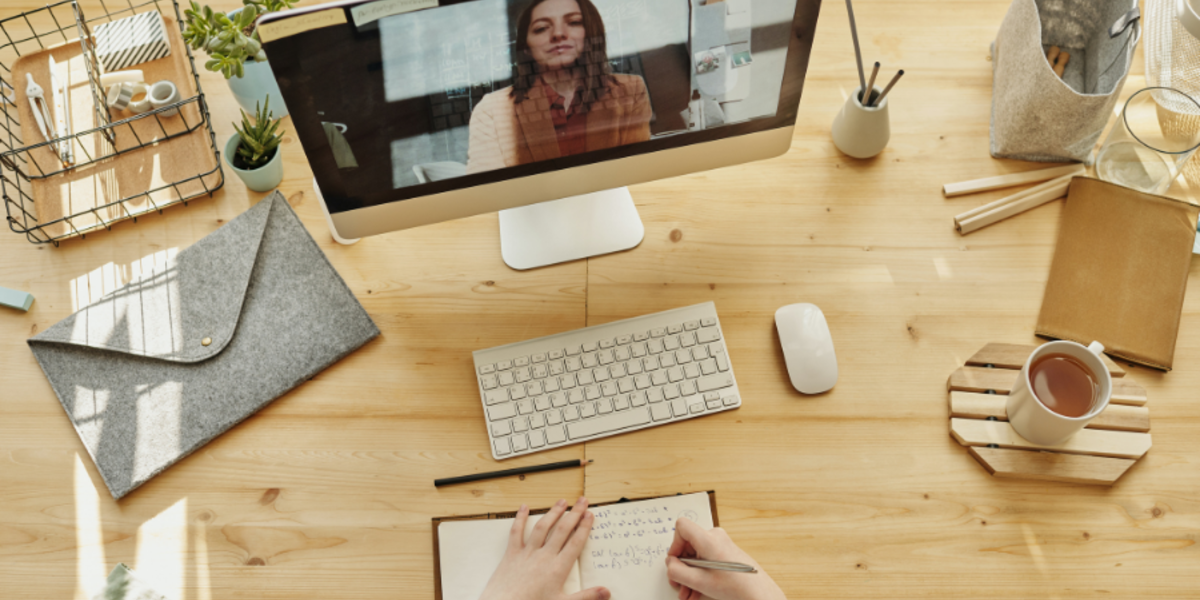 WFH: 10 tips working with colleagues you barely see in person
​Do you have colleagues that you have yet to meet in-person? Have you been bombarded with notifications of several new colleagues that you have only seen on a zoom call? Well, you're not alone!
It's not uncommon in today's new normal of hybrid work or work from home arrangements for employees to find themselves in a situation where they're introduced to their new colleagues over a zoom call. Some may see it as rather cool and others may see it as a sad departure from the usual workplace onboarding process that saw new colleagues chaperoned across office cubicles with the obligatory "Hello, my name is ____." repeated again and again.
It's only natural in this new environment that you find it difficult to develop camaraderie with colleagues you have only interacted with virtually, usually through a small box on your screen. In this scenario, how do you get to build up trust and manage workplace tension? Let's face it, it's not easy to instantly find yourself comfortable in workplace teams, even when you physically get to communicate. But often, the goal to meet deadlines and accomplish tasks trumps all. The question is, in a remote work setup, how do you achieve the same results with colleagues you've haven't seen in person yet?
We explore how you can foster greater relationships with work colleagues you only constantly interact with virtually. Check out these ten tips:
1. Contribute at weekly meetings
Weekly meetings are a way to help remote teams connect without tiring everyone out with constant meetings. So each week, you have at least one chance to bring up your questions and comments. Don't pass it up!
Speaking up means your voice can be heard in both the literal and metaphorical sense. This lets your team really feel like you're present and available to talk to. In turn, they will feel more at ease with responding and reaching out to you.
2. Be proactive and ask
If you have any questions or concerns about a project or the progress for a certain task, don't wait for someone else to notice. Be proactive and start the conversation. Of course, you must maintain respect at all times, especially if you're not directly involved in the project.
Taking initiative is a way for you to support your team, and by doing so, your colleagues learn to trust you to pick up the task when it starts to get off-track. You won't seem nosy at all because you're helping them keep their deadlines in check by preventing unnecessary delays.
3. Utilize video calls
The closest thing we have to in-person meetings are video calls, and that's why they are so important in helping teams build stronger connections. When you're on a video call, make sure that you show you are paying attention and that your focus is on whoever is speaking.
Make the most out of video calls. Use it to properly relay and get information because it's a key tool in communicating with your colleagues and making sure your team is as efficient as possible.
4. Send weekly updates
A more direct way to be more visible is to send your team leader or supervisor weekly updates of what you're working on. It's a quick and concrete way of leaving proof of what you've contributed that you and your team can always refer back to.
These updates are also helpful for your leader as well. Your updates save them the trouble of keeping track of your progress, and it also shows them that you can operate with minimal supervision.
5. Work on projects in real time
Working from home allows you some flexibility in choosing when you can work on your tasks. But for collaborative efforts, working with colleagues remotely is better in real-time. You won't need to wait too long for a response to questions and they can see firsthand your progress on the project as well.
This will require some coordination before you start on the project, though it's understandable that this may not be possible while working with diverse remote teams where your colleague may be from a different timezone. In this case, you can simply let them know when they can expect to receive a response from you and stick to your schedule.
6. Speak up in messaging
We encourage you to speak up during your weekly meetings, as well as on your team's direct messaging platform. After video calls, a group chat is usually a remote worker's next most reliable tool in communicating.
Being active on chat is also part of showing your proactiveness and it can save time for when video calls are not possible. So when you have to speak up about something, be clear on your main point and mind how you say it to avoid misunderstandings. Remember that your words are the only basis they have, and they can't imagine your tone of voice or expressions.
7. Be punctual about scheduled meetings and calls
Your daily schedule is likely to be built around meetings and calls throughout the week. Sometimes the simplest way to communicate your initiative is to keep your appointments. Whether you scheduled it or not, it is important to value everyone's time.
Being punctual is the standard for professionalism. It conveys to your colleagues that you respect their time. And conversely, your colleagues will also learn to respect yours. With this, meetings and calls can go more smoothly.
8. Show that you're available
In the spirit of proactiveness, you can facilitate an "open door policy" on your online channels. The easiest way would be to update your status as "Available" or anything that informs your colleagues of when they can contact you.
Just this small action can be enough to ease communication and people will be less apprehensive about approaching you or assuming that you're too busy. You can even send a group message that lets everyone know that you're free to help out those who need an extra hand.
9. Respond promptly
Unless you were contacted outside of work hours, try to respond to messages as promptly as possible. No one likes waiting for hours for a response to an urgent "yes or no" question without due reason.
In case your reply comes too late, an apology will often suffice and offer how you can help with the project moving forward. Working from home can be overwhelming when you have several responsibilities outside of work, so don't be surprised to encounter this situation often.
10. Don't hesitate to reach out for non-work agendas
You may think that your colleagues don't want to talk about their weekend plans, but talking about non-work topics can help foster closer connection to your team. Things like birthday greetings or inquiry on how they are doing can simulate those office break conversations you enjoyed before.
You can start these conversations on a non-work channel or even schedule a "lunchtime get-together" video call. Be creative and ask for ideas from your team. You may find that they also miss these informal chats.
Working from home can make you feel like you're alone and can't rely on anyone. However, with these tips, you'll realize that all you need to do is to be present in a different way. You may not see results instantly but over time, you'll realize that your efforts did not go to waste.
​
Half the Sky's mission is to supply the tools that can give every woman the ability to build a successful career and be fully prepared for the future of work. So, that they can lead a healthy, prosperous and more balanced/blended lifestyle of their choosing. By building your confidence, you're setting foundations to empower yourself and your career. The world is your oyster, and it starts with you.
Enjoyed this article let us know your thoughts in the comments below:
---
About half the sky
half the sky (HTS) is a career platform for women connecting you to career opportunities at companies that care. Providing you with information, tips and strategies to navigate the rapidly changing workplace.
Sign up to get career tips and job alerts directly to your inbox! Join us to shape the future of women at work together!
---