Back to Blogs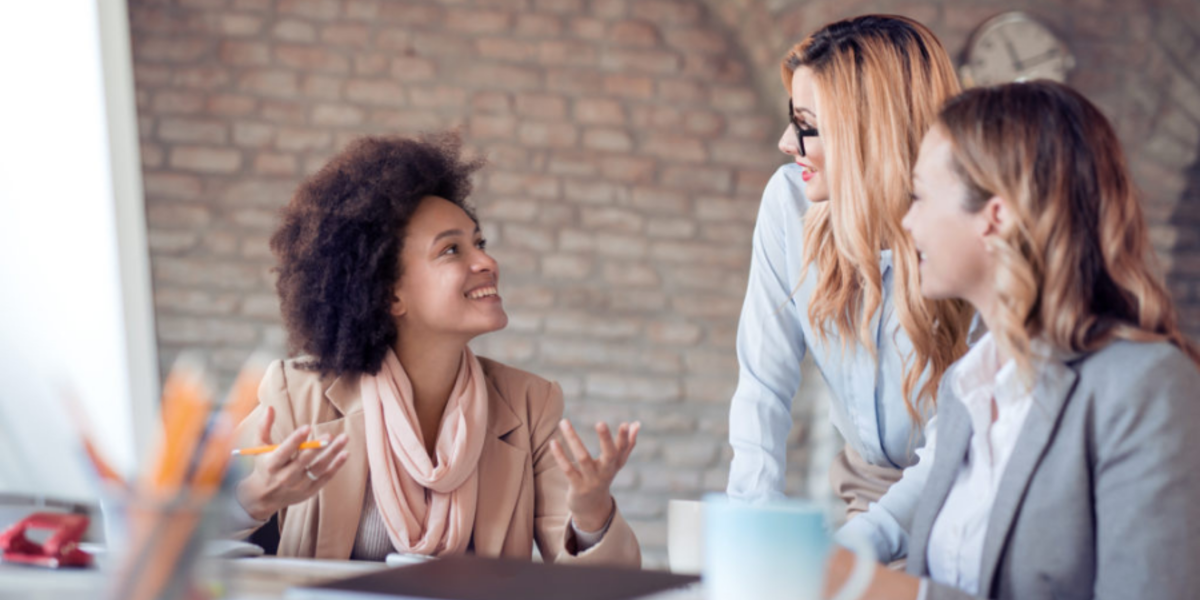 The International Women's Day 2021 Challenge: How gender equity is changing how we live and work
​A challenged world is an alert world and from challenge comes change.
As the theme from this year's International Women's Day (IWD2021) states, challenge brings about change. And to demonstrate the power of challenge in furthering gender equity in our world, IWD2021 invites individuals and organizations to #ChooseToChallenge in the lead up to International Women's Day 2021 on March 8th.
We asked some of our women leaders at Equinix to share the challenges they have faced working in the technology industry, their accomplishments, and the new challenges they are taking on to further promote gender equity in their lives and workplaces.
Here are their stories…
Ada Ho - Director, Global Customer Advocacy
My biggest challenge working in tech was the fear of not fitting in. When I first started my career, there was a perception that you have to act or speak a certain way in the tech world. I always felt that if I didn't live up to those expectations ꟷ including the invisible expectation to join "off hours" social activities ꟷ I wouldn't be accepted by the "in crowd" and not taken seriously at work. I often felt like an outsider because I enjoy spending my personal time, well, personally. Over the years, I have learned that the right inclusive work culture and environment allow people like me to speak up and be myself without the fear of judgment or isolation and have also given me added courage to invite others to do the same. I have been fortunate to work for companies, like Equinix, that enable this freedom for their employees.
Encouraging women to "show up"
As an Equinix Women Leaders Network (EWLN) chapter lead for Asia-Pacific for over four years, I have seen a big shift in the way Equinix women show up. It's been a great experience to champion women and provide a platform for them to share their voices.
We've seen many women stepping up, taking on leadership roles and challenging themselves to break the invisible glass ceiling. We provide development and skills training sessions that offer tips and tricks, such as how to command a room or manage difficult conversations.
Combined with our Diversity, Inclusion and Belonging (DIB) efforts to practice a more inclusive hiring and talent management process, we are steps closer to achieving gender equity at Equinix.
The challenge of gender equity for all
When I look at gender equity, I believe supporting everyone equally in a meaningful way requires understanding that the spectrum of gender identity is broad. I am on my own journey to learn more so I can respect and empathize this fact before helping. As part of the Allies Council Builders Group for gender equity, we focus on influencing change such as bridging the gender pay gap and policies to drive gender equity. Specifically, I have signed up for a project working alongside Yun Freund and Bill Dembinski to improve the employee experience for transgender and non-binary employees and prospects. This includes understanding how employees are feeling and assessing whether we have the right tools and policies in place to enable a sense of belonging, and then taking action on those findings. I believe if we all keep an open mind and a genuine interest in supporting all employees, no matter our differences, we'll succeed at bringing greater gender equity to Equinix. I am looking forward to being a part of that change!
Patricia Cole - International Business Exchange™ (IBX®) Lead Engineer
The biggest obstacle I had working in the technology industry was learning about the new equipment, how it worked and why we needed it in a data center. I came from a generator background and never imagined that there were so many pieces of equipment that a generator supported. It was overwhelming in the beginning but I had a great team that was willing to share their knowledge. Five years later as a Lead Engineer, I am "paying it forward" by teaching new employees how the IBX systems work, the same way my colleagues mentored me.
Supporting each other at all times
One notable accomplishment for the women at Equinix in Dallas is the daily support we get from our management, colleagues and each other. Whether we are working the IBX floor, taking care of customers' power installations or managing projects, we have what we need to take-on whatever is thrown our way. For example, during the recent weather crisis in Texas, the women who are "Consigners" made sure that those of us who needed it had food and a place to stay when they could not go home. The women that work in Dallas are very much appreciated by all our co-workers because they know we will not let them down.
The challenge of self-recognition
One challenge I would take on today would be to better recognize my own accomplishments and teach others how to do the same. Being able to talk about our "wins" does not come easy to many women.
When we do not speak up and show confidence in our accomplishments, it gets in the way of taking the next step forward. By learning how to speak up and contribute to the knowledge and ideas we have, it demonstrates our confidence in our job.
We are fortunate that our management at Equinix supports and acknowledges our accomplishments on a regular basis. In addition, the women working in our IBX facilities in Dallas support each other on a daily basis, providing encouragement, support and direction in our work.
Harriet Wegloop - Senior Global Account Executive
Starting at age 18 in this industry, I was not just the only woman in most rooms, I was also the youngest. I struggled with having to fight to be seen as an equal without coming across as being too aggressive. Surrounding myself with people who believed in me, I saw through some of the challenges I faced, and I found my own voice and space.
Sharing the value of mentorship
The work we do with EWLN creates a safe space for women on every level and gives them the confidence to be successful in their roles. I am proud of being part of the leadership team that drives inclusiveness. Being part of the team, without being a senior leader myself, has shown me that you can be a leader in every position. It is all about believing in yourself and finding others that believe in you. I have been lucky to have found both strong male allies and female leaders that supported my journey and career, especially at Equinix, where a lot of people have taken the time to coach or give me advice when asked. This has taught me to not be afraid to ask for help and guidance from people you admire. As an example, I have been mentored by inclusive leaders, such as Diarmid Massey who has supported EWLN actively throughout Asia. He has shown me how to be my authentic self and manage challenges smarter. I am lucky that I have been successful throughout my career but I realize that it has been the people around me that helped me make it possible. So, I wanted to do my best to return the favor to others. I set up calls with our local female ambassador teams to support them in their work. These required all of us to put in extra hours but, the energy we all get from the team has made it worthwhile. As a result, this year we are implementing these calls globally to invest as much in our volunteers as they invest in EWLN.
By uncovering our differences and similarities, we create stronger connections that lead to greater happiness and success for everyone." Danielle Nicole Richardson, Equinix
The challenge of becoming allies and changing unconscious bias
I believe women need to support other women more. The world we live in may promote rivalry and jealousy but we don't need to take others down to lift ourselves up. By working together and pushing each other's confidence and power, we can achieve so much more.
If we can build strong allyship among women and men, we can change the world for the better. Working for a company that not just speaks the language of inclusiveness, but also acts upon it is key to really making change, not just for the employees but in the communities we operate. For example, our executive team at Equinix has been trained on unconscious bias and promotes the same "uncovering" journey with their respective teams. By us all being aware of our behavior and not being afraid to speak out if injustice happens, it becomes part of the culture and creates a safe space for everyone.
The challenge of gender equity
At Equinix, we recognize the importance of supporting gender equity in our business and the communities in which we serve. As a result, we are redefining the way we work through our commitment to diversity, inclusion and belonging (DIB). This means creating a culture where all of our employees can bring their true selves to work and say, "I'm safe, I belong and I matter." Equinix global employee communities, such as EWLN, play a large part in our gender equity initiatives. For the last decade, EWLN has been promoting, connecting and empowering female leaders in Equinix through ongoing programs for professional growth, visibility and cross-functional networking.
​Danielle Nicole Richardson - Customer Success Manager
I interviewed for my first leadership position as a technical call center supervisor at a major PC company not once, but three times and I didn't get the job the first two times. They said, "I relied on intuition, emotion and social connection, and that good and successful leaders must rely on facts and data first." They even belittled me some for thinking intuition had any place there. Before my third interview, I lobbied to the next level of management explaining that I had all the technical and logic required but what I also had to offer was equally important and would provide great value in this role. And guess what? I got the position and demonstrated, through long-term positive results, that my balanced approach and unique nature was valuable to them.
Embracing our authentic selves
As a woman who happens to be transgender, I'm free to embrace my femininity and other unique qualities instead of suppressing it in order to succeed, which contributes to my feeling of belonging.
At Equinix, we have the freedom to live as our authentic selves and are fortunate to have so many allies striving to help all women belong and succeed despite our differences. The growing number of women in leadership today at Equinix serve as incredible role models because they continue to inspire and lead toward something so much better. From Equinix's growing initiative for gender equity, we all benefit, feel safer and flourish in our roles, and that makes Equinix a remarkable company.
The challenge of diversity
I believe great success is achieved through cooperation. This includes sharing ideas, being open in our thoughts and feelings, and being supportive in believing in one another by demonstrating ways we can improve each other's lives. I wish to become more involved in EWLN's gender equity and education initiatives to help improve others' understanding and acceptance of diversity through learning and sharing experiences and ideas. By uncovering our differences and similarities, we create stronger connections that lead to greater happiness and success for everyone.
The original article was published ​here.
​
Half the Sky's mission is to supply the tools that can give every woman the ability to build a successful career and be fully prepared for the future of work. So, that they can lead a healthy, prosperous and more balanced/blended lifestyle of their choosing. By building your confidence, you're setting foundations to empower yourself and your career. The world is your oyster, and it starts with you.
Enjoyed this article let us know your thoughts in the comments below:
---
About half the sky
half the sky (HTS) is a career platform for women connecting you to career opportunities at companies that care. Providing you with information, tips and strategies to navigate the rapidly changing workplace.
Sign up to get career tips and job alerts directly to your inbox! Join us to shape the future of women at work together!
---