Back to Blogs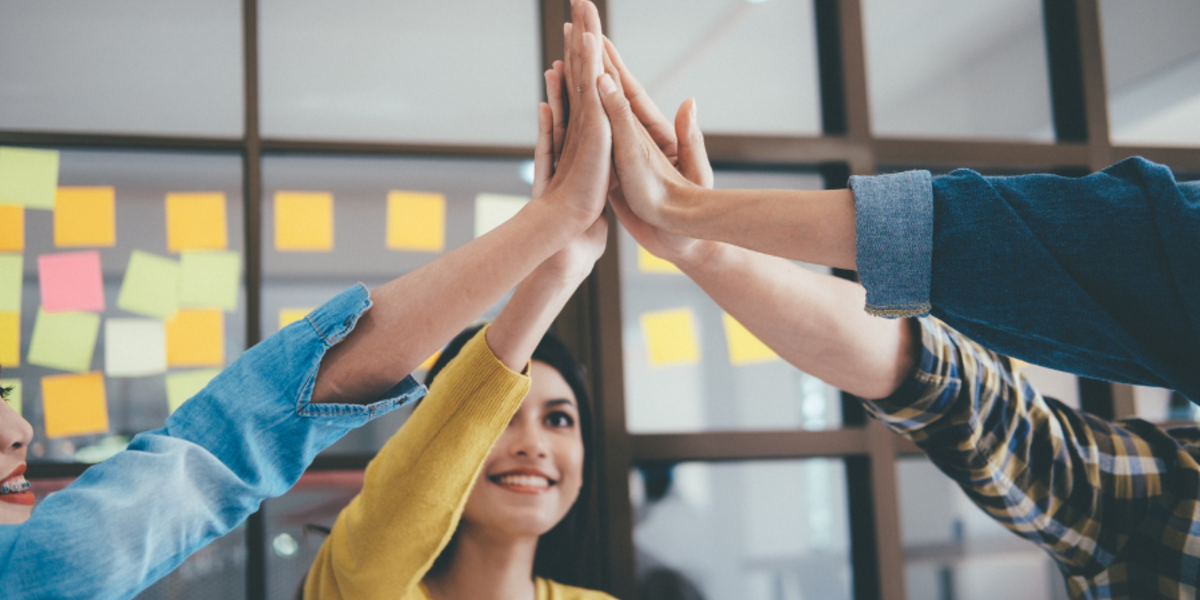 Redefining the Way We Work
​The tremendous challenges of this last year, both inside and outside of business settings, have made me reflect upon and appreciate how resilient we are as individuals. We've all been called upon to think more creatively to solve problems, support one another and, generally, get more comfortable with change and uncertainty ꟷ whether we've wanted to or not!
It's a tide we're weathering together and it has given me a new appreciation for how small gestures can make a big difference as we strive to enable our employees to bring their whole selves to work, able to confidently say "I'm safe, I belong and I matter." Our company's ability to not just survive but thrive during this time is a testament to the nearly 10,000 employees across the globe who are committed to come together with shared vision for a better world. This is truly what makes Equinix the amazing place it is.
A culture of "we before me"
The Equinix culture embraces a "we before me" mindset that reflects a collective commitment to come together each day to drive meaningful, sustainable progress for Equinix and the world. We practice an "in service to" approach to our work – this means we are in service to our employees, customers, shareholders and the communities where we do business.
Michelle Obama summed up this philosophy beautifully when she said, "Success [is] about the difference you make in people's lives." For me, this means we all have an obligation to look around and see who we can bring with us – as allies, as supporters – a core principle that is the foundation of our commitment to diversity, inclusion and belonging (DIB).
Advancing diversity, inclusion and belonging together
At Equinix, we are committed to building a diverse, equitable and inclusive workplace. We view our dedication to DIB not as a set of initiatives that one particular team owns, but rather a company priority where each of us strive to do our part.
This commitment inspired me to found our Equinix Women Leaders Network (EWLN). As an executive in the company, I saw the opportunity the company was missing by not having other women at the table. We have women with extraordinary talent in our global organization and EWLN created a forum to champion their growth, amplify their voice and remove barriers to impact.
Since the start of EWLN, we have expanded our focus and mandate to other dimensions of diversity. The lessons we learned through EWLN have helped us gain ground quickly and we're now using that proven model to "pay it forward." Today our DIB priorities include enhancing our ability to:
Attract, retain and develop a diverse, global workforce, where we are creating new recruiting on-ramps and onboarding support for "returner" and "new to career" employees, as well as confirming equitable representation in leadership development programs.

Instrument our leadership development to ensure DIB is part of our management training and that our senior leaders are getting 360-degree feedback on inclusive behaviors.

Engage employees as DIB leaders who make a difference in advancing our culture, empowering underrepresented voices, and expanding our impact in our communities through our:

Equinix Employee Connection Networks (EECNs) which bring together communities and allies in EWLN, PrideConnect, BlackConnect, GenteConnect, interASIANconnect, VetConnect, FaithConnect.

WeAreEquinix teams which offer local employee groups the pathway to make tangible impact in embodying our purpose, a sense of belonging, service, sustainability and fun.

Equinix Impact Team which has rallied to bring comfort, care and relief to the communities where we do business, as well as our own employees, and assist those impacted by the pandemic, as well as other unforeseen hardships.

Allies Council which is composed of nearly 57 SVP and VP volunteers who act as advocates for underrepresented communities at Equinix, and invest in their own development as inclusive leaders who lead positive organizational change.
With bold action, a better future becomes possible
Our employees around the globe share a commitment to leave our world better than we found it. And our sleeves are rolled up!
We've embarked on a new journey that is changing how we build and scale our teams. For example, we're investing in pathway programs to partner with organizations that connect us with people from different backgrounds and skill sets. We are expanding our university outreach to attract students graduating from both two- and four-year programs. By exploring new ways to connect with new talent, we are taking a proactive long-term approach to ensure that we build a diverse workforce for tomorrow.
While our work is far from finished, we are proud of the strides we're making as a company, and grateful to our global employees for coming together to help create a better future. We have also been humbled by several prestigious accolades Equinix has recently received in recognition of our strategic vision, steadfast execution and vibrant culture:
I am proud and grateful of how deeply invested and giving our employees are – of their time, energy and hearts. Their commitment to make a difference in our company and in the communities we serve fuels us all to keep pushing and reaching further in our quest to make an impact.
Brandi Galvin Morandi is Chief Human Resources Officer, Chief Legal Officer, General Counsel & Secretary of Equinix and the article was originally published here.
​
Half the Sky's mission is to supply the tools that can give every woman the ability to build a successful career and be fully prepared for the future of work. So, that they can lead a healthy, prosperous and more balanced/blended lifestyle of their choosing. By building your confidence, you're setting foundations to empower yourself and your career. The world is your oyster, and it starts with you.
Enjoyed this article let us know your thoughts in the comments below:
---
About half the sky
half the sky (HTS) is a career platform for women connecting you to career opportunities at companies that care. Providing you with information, tips and strategies to navigate the rapidly changing workplace.
Sign up to get career tips and job alerts directly to your inbox! Join us to shape the future of women at work together!
---