Back to Blogs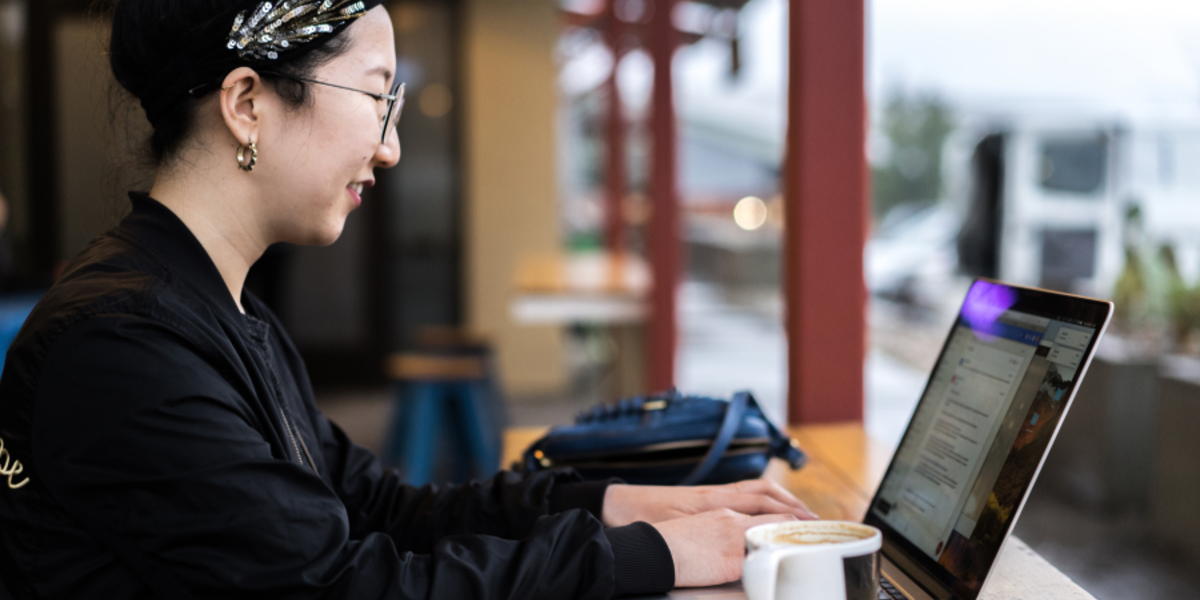 Top 20 resume tips and advice you need to stay ahead in 2021
​Studies show that on average, recruiters only take seven seconds to glance through each resume before moving on to the next. So if you want to catch their attention, you have to be more than just the right fit; you need an eye-catching resume that will make recruiters stop and decide to give you a return call.
Whether you're just starting out or in between jobs, use these 20 resume tips to stand out from the rest of the crowd:
1. Keep it simple
Before all else, aim to keep your resume at 2 pages maximum. Recruiters want to see whether you have the skills and attitudes they need to be a good job fit and not receive your whole life story. Remember, you only have seven seconds of their attention.
2. Avoid spelling mistakes
Glaring spelling and grammatical errors are the fastest way to get your resume sorted into the "no" pile. Make sure to proofread your resume during and after you've completed it.
3. Watch your pronouns
On a related point, avoid using first-person pronouns such as "I", "me", and "my" in your resume. It's already a given that the document is about you so just omit them when describing your experiences and achievements.
4. Ensure all your contact details are made available
So you've worked on your job applications and you're now all ready to send out your resume! But after the hiring manager has read through it, he can't contact you for an interview because there's no email or the phone number can't be reached. He would have no choice but to move on to another candidate. With that, make sure to include your updated contact details so your recruiters can easily get back to you.
5. Clean up your social media accounts
Other than your contact details, you'd also want to include your social media handles in your resume. For the corporate professional, an active Linkedin profile is the next thing recruiters check once you've passed their initial assessment of your resume. If you're in the creative industry, an online portfolio like a Behance account can hold your best works and creations.
Also using an unprofessional email address will typically mean your application will be discarded. Most if not all recruiters receive applications via email so make sure that the email address they'll be replying to does not have embarrassing or juvenile names: imhappyallthetime@snailmail.com may have sounded like a cool email at the time but it's the type of email to avoid if you wish to land your next dream job.
Opt to make a separate business email that is straightforward i.e firstname.lastname@smail.com.
6. Choose the correct format
The best proof of your current skills are your most recent achievements, which is why recruiters are more interested in your most recent job role. Arrange your resume to be in reverse chronological order so they can understand where and what circumstances you're coming from.
7. Label your file name
You don't want to make a bad first impression when the HR head sees that you've attached a "lastfinalfinalver.pdf" for your resume. If there's no guideline for the filename, include your name and document title in the file name (e.g., Jennifer_Smith_resume.docx). This makes it easier for your recruiter to remember you and to sort your files properly.
8. Save file as Word document and PDF file
Saving as a PDF word file ensures that no one will be able to tamper with your resume without a specialized key. Send these to job portals or listings sites. If you're working with a recruiter though, include a Word version to make it easier for recruiters who will be adding notes on it after they've interviewed you. This also speeds up their report to your prospective company who often use their own formatting style at work.
9. Make it easy to read
Hiring managers will appreciate not having to use a magnifying glass when reading through multitudes of resumes. Keep yours easy on the eyes by sticking to just one font size that's readable on paper and on screen.
10. Keep it organized
Improve your resume's visual appeal even further by having each section organized well. Check the alignments and spacing of each one so they flow together. There's also no need to add graphics, that is, unless you're applying for a graphic design position then it is acceptable to display some creative skills on your resume.
11. Remember, remember the 7-second rule
The main job of your resume is to get your application sorted into the "yes" pile. Keep this in mind as you edit and refine each section, so that the recruiter can understand your potential in just seven seconds—a period much shorter than a commercial ad convincing you to buy the newest smartphone.
12. Explain job gaps
It's better to let them have a chance to find out about any job gaps while they're deciding on calling you back, rather than get rejected on the get-go because there was no explanation. Just include a one-liner that succinctly explains the reason.
13. Tailor your resume for every job
You may be applying to different recruiters and for varying positions. It's tempting to use the same version for all of them, but it's better to customize your resume for each one. This can add a unique value to your application, showing hiring managers that the role has significance to you.
Companies and job descriptions still vary from others even if they're all essentially similar. If you can use their specific keywords and relate your own goals to theirs, these can increase your chances of advancing to the next recruiting stage.
14. Use keywords and power words
Use power words and certain keywords from the job description in your resume. If keywords relate to skills and achievements, then power words are the active verbs that frame these achievements. It will take some creativity to come up with the best ones. However, use them naturally and don't overuse them, or else your resume will sound too salesy.
15. Highlight your achievements
When it comes to highlighting achievements, men tend to rate their performance more highly than women who, on the other hand, rate themselves poorly despite doing well. Your resume is all about selling your skills so don't worry about showing off your efforts and hard-earned recognition.
16. Use your resume as a marketing tool
Essentially, recruiters are looking for the right investment in manpower, and your resume is meant to attract them to buy your expertise and skills. A long list of your past achievements isn't enough; you also have to convey your passion and interest in the company and the role.
17. Think about what makes you different
In writing your resume, you have to find the right angle to sell your skills. This is the value you'll be adding to the company and the team. Why should they choose you out of everyone else?
18. Review the final product
Like any written document, you have to proofread your resume. Check for misspellings and inaccurate information. You can also get someone else to check it a second time and let them give their impressions on it. You can also try using some reliable resume examples and see if their format can further improve yours.
19. Send it to the right people
To complete the effectiveness of your resume, make sure that it'll be seen by the right person from the company. It's better to send it to a relevant person's email than to every employee you can find. Trust that they'll get your application to the people who need to see it.
20. Don't forget to follow-up
After sending your resume, your job hunt isn't over yet. If you haven't heard at all from your recruiter or maybe it has been a while since their last reply, you can send a follow up after 4-5 business days and ask in a friendly tone about the status of your application. Don't be afraid to send one; they only need to give you three possible answers: a clear yes, no, or maybe.
There's no one format that fits all for resumes so keep in mind to include the most important details that will help you get that job. Our tips are here to simply get those winning details to the forefront. When you do get called, don't put your efforts to waste, and continue your success streak by doing your best in the next steps of the interview processes. Believe in your journey and show them what you can do!
​
Half the Sky's mission is to supply the tools that can give every woman the ability to build a successful career and be fully prepared for the future of work. So, that they can lead a healthy, prosperous and more balanced/blended lifestyle of their choosing. By building your confidence, you're setting foundations to empower yourself and your career. The world is your oyster, and it starts with you.
Enjoyed this article let us know your thoughts in the comments below:
---
About half the sky
half the sky (HTS) is a career platform for women connecting you to career opportunities at companies that care. Providing you with information, tips and strategies to navigate the rapidly changing workplace.
Sign up to get career tips and job alerts directly to your inbox! Join us to shape the future of women at work together!
---