Back to Blogs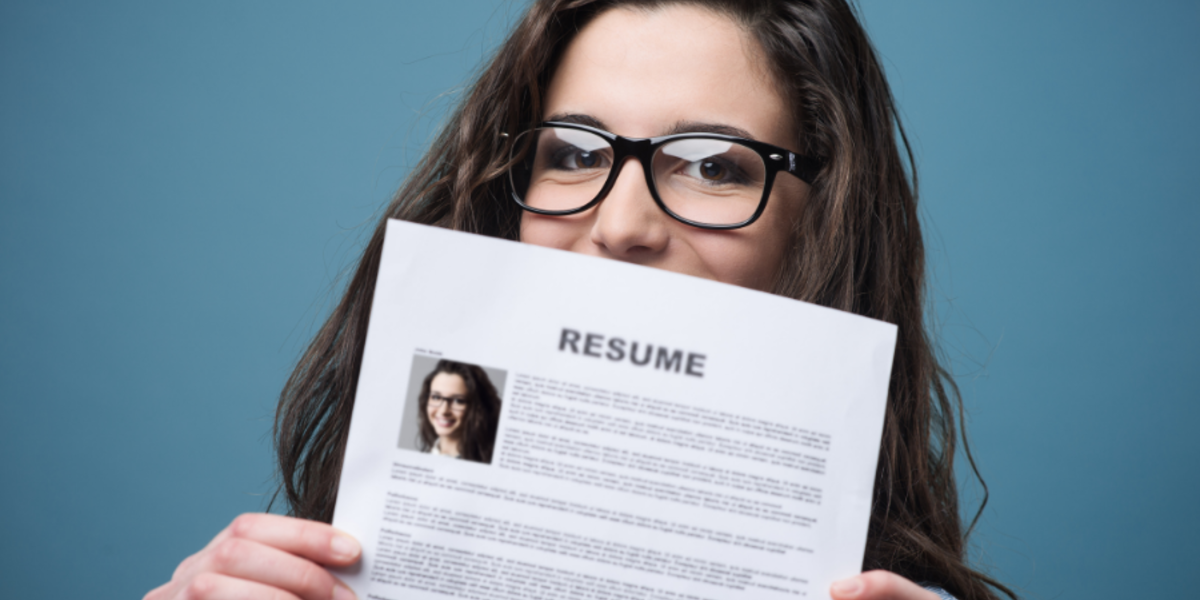 6 tips for a perfect resume
With an ongoing pandemic, firms everywhere are increasingly conservative in their hiring. So it's important to make sure that the resume you send in with your job applications makes a great first impression. Don't brush off putting in that extra work here, every bit of effort counts. We know that there is more competition in the job market and it may be a little more difficult to secure job positions, but polish up your resume and give yourself the best chance in landing that job. Here are six tips the team at half the sky have put together to help you build the perfect resume.
1. Make your resume an effective marketing tool
Remember, your resume has one purpose and one purpose only: to win an interview. That means it has to be an effective communication tool that will hopefully persuade hiring managers to give you an interview, or proceed with the rest of the application process. So it has to efficiently and concisely communicate your strengths and potential growth. You only have a short window of time to capture the manager's attention as little as 7 seconds so its super important to make your resume the most effective and persuasive marketing tool that you possibly can.
2. Plan the structure of your resume
Choose different formats[1] for your resume in advance depending on your strengths and weaknesses, and where you are in your career journey right now. For example, listing your job experiences in chronological order is perfectly fine if you want to apply to a job in a similar field to your previous engagements, and you want to emphasise upward mobility. However, it may not be the best if you're looking to make a career change and/or go into a new industry. In this case, it might be more advantageous to place more of an emphasis on your transferable skills as well as relevant previous experiences and projects, rather than getting hung up on listing your previous positions in sequence.
In short, choose a structure that highlights areas that you want to draw focus to and that downplays areas of weakness.
3. Include an engaging introduction
Rather than just listing down achievements, be sure to include an attention-grabbing resume introduction. Depending on what your goal for your resume is (see Step 2!), you could use the space to summarise your qualifications, specifically, in bullet points, or if you could state a more general overview of your previous experiences, skills and talk a bit about what you hope to achieve in your career.
Just like before- if you've just graduated from uni and don't have that many measurable qualifications yet, then go for an approach resembling the latter option. But if you've already accumulated a list of specific achievements, then go all out with a clean and organised list! Or you could combine both approaches. Just remember to keep it relevant and make sure the framing puts you in a favourable light! Also, it shouldn't be too long- we're looking at about 5-6 lines, or 2-3 sentences.
4. Short and sweet
Make sure that the details that you choose to include in your resume are relevant! Remember, recruiters often have limited attention spans, especially in the current situation of dizzying change and constant flux in the job markets, as well as work habits and practices. If some of your past experiences aren't that relevant to the position you're applying for, consider leaving them out. Also, try to aim for around 3-5 bullet points of elaboration per work experience listed in your resume, to keep things concise. Be specific and if what you've achieved can be quantified, provide some useful numbers as well.
Unless you're applying for a more academic or research role, try to keep your resume within 1-2 pages.
That said, this doesn't mean your writing has to sound curt. You can still maintain a friendly and pleasant tone, and even add hints of personality to make your resume more unique. Your resume is meant to be a personal marketing tool, after all!
5.Be strategic and customise your resume
You can create your resume with a particular position or company in mind. Research into the company's ethos, company culture, and desires. Look at their job posting and company site and take note of the vocabulary they use. What skills are they looking out for? What do they value? If there are keywords that are particular to your occupation, be sure to include them as well at various points while writing your resume. If they want a certain few hard or soft skills in their job candidates, take note and reflect that in writing of your resume as well.
However, don't repeat entire sentences from their job listings word-for-word! Paraphrase and sprinkle the keywords throughout your resume to show that you meet their requirements and have the skills that they want.
6. Keep things polished and put together
Make sure that you have all your basics in order!
Standardise the colours, font and formatting throughout the resume and have a neat organisation and layout to prevent it from looking messy, which would not help you leave a good impression. Make sure the fonts are readable and not too small or unreadable.
Also allow for a few rounds of checking before sending your resume out. Go through your resume a few times, best at different times of the day, to check for mistakes and little things that could be polished further. You could even have a friend look through your resume to scan for needed edits. Remember to also check the email that your resume is attached to. All this might seem like quite a lot of work, but it's better to be careful than to risk making simple and embarrassing mistakes!
In a difficult job market, the little details matter. Putting in that extra bit of effort might take you a long way. Even if your job-hunt takes longer than usual, you'll be able to rest assured knowing that you did all you could to ensure the quality of your resume! Isn't that peace of mind for you?
​
Half the Sky's mission is to supply the tools that can give every woman the ability to build a successful career and be fully prepared for the future of work. So, that they can lead a healthy, prosperous and more balanced/blended lifestyle of their choosing. By building your confidence, you're setting foundations to empower yourself and your career. The world is your oyster, and it starts with you.
Enjoyed this article let us know your thoughts in the comments below:
---
About half the sky
half the sky (HTS) is a career platform for women connecting you to career opportunities at companies that care. Providing you with information, tips and strategies to navigate the rapidly changing workplace.
Sign up to get career tips and job alerts directly to your inbox! Join us to shape the future of women at work together!
---