Back to Blogs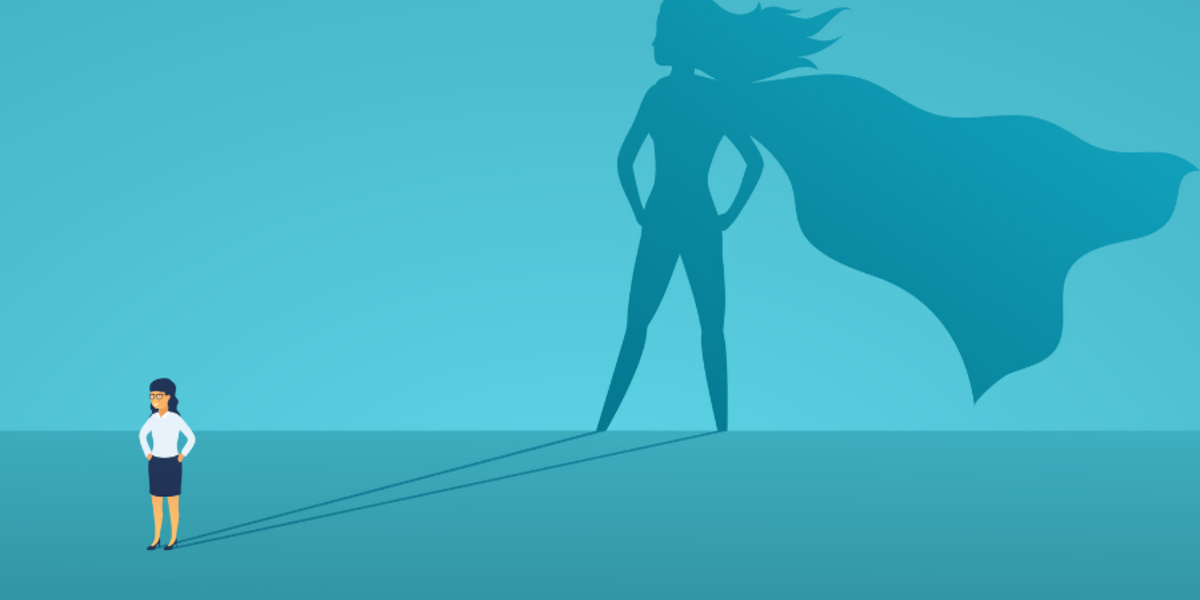 Why we all need to be courageous in 2021
In the past year, we've all encountered numerous hardships because of the pandemic. Possible lockdowns and retrenchments are some of the things that keep us up at night. We wonder, "what can I do when I'm cooped up at home?", "what about my family who needs me?" and "will we be alright?"
The thing is, the only way to move forward is to take that first, courageous step.
Apart But Not Alone
We may be apart but we are far from being alone. Though we're all practicing social distancing, technology has helped us reconnect so that we can become closer than ever.
Whenever we open our screens during video calls, it's hard to miss the subtle hints that show the other sides of our coworkers. For women, your workmates are used to seeing the hardworking employee, but as much as we try to maintain the separation between the personal and professional, they also have the chance to see you as a mother, sister, or wife.
This new insight among your coworkers fosters a sense of empathy and you become closer, knowing each other's worries and personal situations.
In the end, we realize that companies and organizations are made up of individuals, each one human and vulnerable. The pandemic has affected us all in myriad ways, both personally and professionally. We can help each other in every one of those aspects.
With that in mind, companies and their management can be a great source of support for workers. Employers and employees must work together and display a sense of solidarity to improve the overall team morale.
Organizations will have to undergo this transformation to keep up with the rapidly evolving industries. Many businesses are changing the way they work by embedding digital tools and technology into their operations. But this is only feasible if they work hand in hand with their employees and maintain a human-centric approach.
Driving Change
When employees have the support of their bosses and organizations, they are free to work with renewed motivation. It's one less worry off their backs and it shows in their work performance.
They work harder than ever but they also become kinder. This allows the team to work with empathy and kindness not just with each other but also toward customers as well.
Sharing this dramatic change in all our lives presents an opportunity to direct it toward transforming old, outdated policies that have no place in the new normal. And it drives home how things won't be the same—and that's a good thing.
Moreover, women have it especially hard. Women work to put food on the table and her family is a prime motivation for her. As she works to perform her best in an economy that's slowed down to a stop, she'll need all the support she can get.
This is because when we empower every single employee, they regain the courage they need to keep going and to keep striving. And when they believe that they can handle the problems they are facing, it fosters hope for the future.
Transforming Into Hope
Hope allows the possibility of change. Times are uncertain but the only way to get through it is by pushing forward. There is no going back so we need the courage to look at the current situation and ask ourselves, "what can we change to help us get through this?"
This critical eye stimulates the creativity and innovation of those in the forefront of development. The results can drive the building of new technology to combat the coronavirus and lead to the discovery of new lifestyles that can adapt to these times.
These changes are meant to create a cycle of support, courage, hope and transformation. As long as this cycle is propagated, the world can start to change. It's about making the most out of what we have and improving it into something even better.
We have all been through so much in just about a year, and frankly, there's no signs of it ending. The times are rough but to move on, we need to learn from past mistakes and grow as a community.
Change of a large scale can only occur if everyone works together in cooperation. And with that, we gain the courage to explore solutions and new possibilities. It is then we can face the greater challenges that await us, with hope in our eyes and courage in our hearts.
​
Half the Sky's mission is to supply the tools that can give every woman the ability to build a successful career and be fully prepared for the future of work. So, that they can lead a healthy, prosperous and more balanced/blended lifestyle of their choosing. By building your confidence, you're setting foundations to empower yourself and your career. The world is your oyster, and it starts with you.
Enjoyed this article let us know your thoughts in the comments below:
---
About half the sky
half the sky (HTS) is a career platform for women connecting you to career opportunities at companies that care. Providing you with information, tips and strategies to navigate the rapidly changing workplace.
Sign up to get career tips and job alerts directly to your inbox! Join us to shape the future of women at work together!
---