Back to Blogs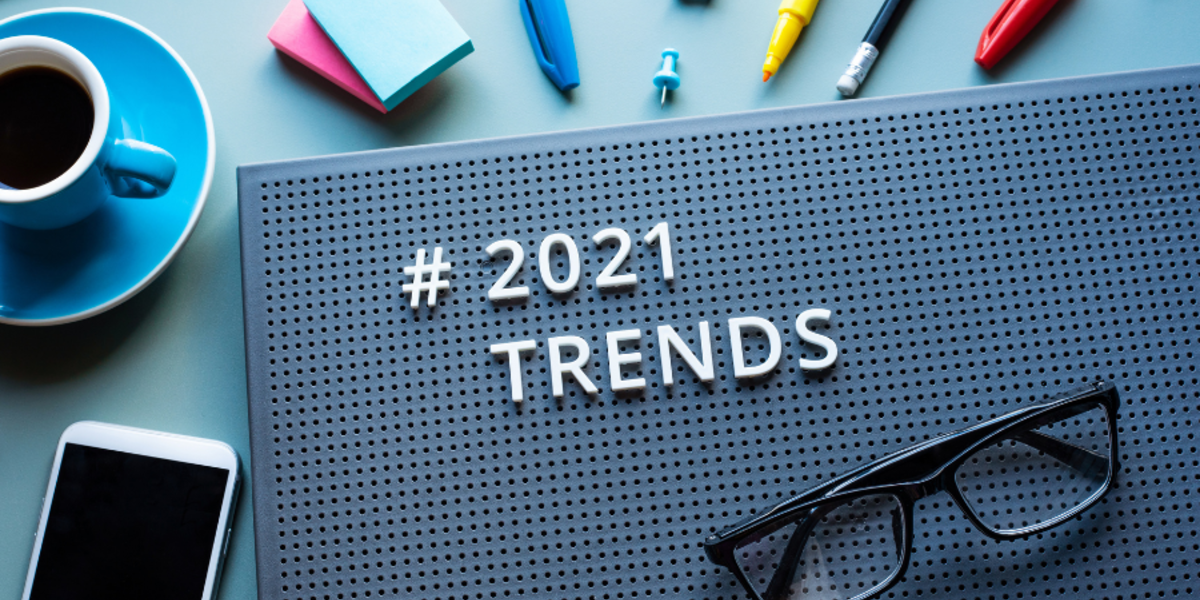 Top 10 workplace predictions for 2021
​I regularly contemplate the future of work in both my professional and personal life. After the tumultuous year that was 2020, it is hard not to think about the future and what changes will come and how we can build, a future our children will be proud of.
As CEO of Half The Sky career website, I am witnessing first-hand the opportunities as well as the challenges of transforming the workplace so that it can truly be a great place to work for everyone, regardless of gender, age, race or sexual orientation.
It is clear that the workplace is rapidly evolving in part due to the events of the COVID-19 pandemic, as well as more fundamental structural changes brought on by technological developments. As the workplace evolves, we must finally break free from the rigid structures of the industrial-era and ensure a more productive and equitable future for all.
Drawing on my experiences during 2020, and my curiosity for all things the future of work here are my 10 workplace predictions in 2021:
1. WFH is here to stay
COVID-19 is still at large and while we're making progress with vaccines and safety measures, employees don't feel safe going back to the office, however much they miss it. Companies have also discovered how seamless it is to implement a hybrid working model: combining remote work with office work.
Here, employees meet up at the office but work remotely on other days. This model lets them socialize and collaborate with co-workers while maintaining flexibility with their schedules. It's convenient for women who have for years espoused the need for remote / flexible working so that they will no longer be forced to make a choice between their careers or families.
2. The physical workspace will look very different
In relation to the previous point, traditional offices are also here to stay but not in the same way you know. If employees can do their own work at home, then the physical workspace is going to take the role as the collaborative hub of choice. Moreover, office spaces will also prioritize workers' safety so expect strict measures for office cleaning and social distancing. Office furniture will be rearranged, and spaces reallocated to efficiently make room for employees and the hybrid workforce.
3. Your work will be further digitized with new tools
Working remotely means making use of collaborative technologies that allow teams to work together more smoothly. You may already be using team management apps such as Asana, Slack, or Monday, to name a few.
It's not just to get workers to communicate more easily but also to expand to a blended workforce. Companies are also starting to introduce AI and Machine learning digital tools that will automate a great degree of work processes posing significant challenges to workers in the next few years as the technology inevitably gets smarter.
4. Companies will further strengthen diversity initiatives
The digitized workspace leads us to this next point. Hiring remote workers means you will get the chance to work alongside professionals from any part of the world. The average workforce will learn how to work with different cultures, which can contribute to greater diversity and inclusion.
With technology, the world is gradually shrinking and the old hierarchical structures that placed certain groups at the top of the global order are rapidly vanishing. If companies seek to survive for many years to come, they will need to understand the new faces of their global customers, in Asia, Africa and beyond, there is no longer any room for discrimination. A diverse organisation will ultimately be a thriving one!
5. Companies use mindfulness to relieve stressed workers.
There's much worry over where the pandemic situation is going to go, and it has taken a toll on all of us. Workers have reported increased levels of stress and anxiety and women are especially at risk since they feel immense pressure to perform well in both their home and professional life.
Companies are in the best position to help their workers. They could provide counselling and access to therapy to prevent burnout and alleviate anxieties. Other ways include promoting the use of meditation and mindfulness apps among their employees.
6. Companies will emphasize skills upgrading for many workers
The shift to remote work requires employees to take up new skills that will become vital in the new digital nature of work. For example, they must learn to use digital tools and online resources that complement their current roles. Companies can provide their employees with the right training to keep their skills updated.
Women in particular who have for decades been segmented into particular roles especially back-office support roles will need this the most. As technology provides more options for companies to save resources, lower management roles may become redundant and vulnerable to retrenchment. Women must gain more relevant digital skills to elevate them to higher roles and thrive in the new digital world of work.
7. A focus on sustainability and the environment
The spotlight is back on sustainability as the effects of climate change is worsened by the increased waste generated amid the pandemic. Companies will have to balance sustainability concerns along with safety measures in their business operations.
They're already saving on office equipment and supplies due to the hybrid workspace. Next, they'll have to tackle the disposal of mountains of personal protective equipment and excess packaging, and the urgent need to address their consequences on the environment.
8. Introduction of the office robot
Robots and automation have been vital in the fight against COVID-19 and now, it's likely you'll be seeing them in your workplace as well. This automated workforce has begun in the form of robot cleaners and food delivery bots.
They are able to work for longer and most of all, are less likely to get sick. This makes them indispensable to the development of the modern office during the time of the pandemic and our first clear insight of office robots in the common workplace.
9. Growth of distributed/blended workforce
Companies will start to see more of their employees from different areas of the world. The work from anywhere, anytime phenomenon is a possibility for many workers. Employers may include an assortment of core employees, contract workers, and freelancers.
Having a blended workforce can open more opportunities for women who have had to face difficult choices as they pursued their careers and may gave up their careers to look after families. Companies will be tapping into these underutilized knowledge centres and women can seize the opportunity and enjoy a stable income, independence/flexibility and greater professional career growth.
10. Millennials will continue to reshape the workplace
Millennials have been known to be the cause of the widespread disruption of several industries. And in three years, they will make up almost three-quarters of the global workforce. As rising decision-makers, their aptitude with technology will be one of the main drivers of change you'll see in the workplace.
In addition, millennials are also the collaborative generation. There will be less emphasis on working alone on a list of projects and more on open, discussion-based brainstorming. Their love for flexibility will also carry the torch of the current WFH setup. Be prepared to see more companies that may not even have offices anymore.
I'm optimistic about the future of work but these are just predictions and the changes that we are witnessing are still rapidly evolving and could go in many directions. Lets hope and work for a better future for all.
​
Half the Sky's mission is to supply the tools that can give every woman the ability to build a successful career and be fully prepared for the future of work. So, that they can lead a healthy, prosperous and more balanced/blended lifestyle of their choosing. By building your confidence, you're setting foundations to empower yourself and your career. The world is your oyster, and it starts with you.
Enjoyed this article let us know your thoughts in the comments below:
---
About half the sky
half the sky (HTS) is a career platform for women connecting you to career opportunities at companies that care. Providing you with information, tips and strategies to navigate the rapidly changing workplace.
Sign up to get career tips and job alerts directly to your inbox! Join us to shape the future of women at work together!
---