Back to Blogs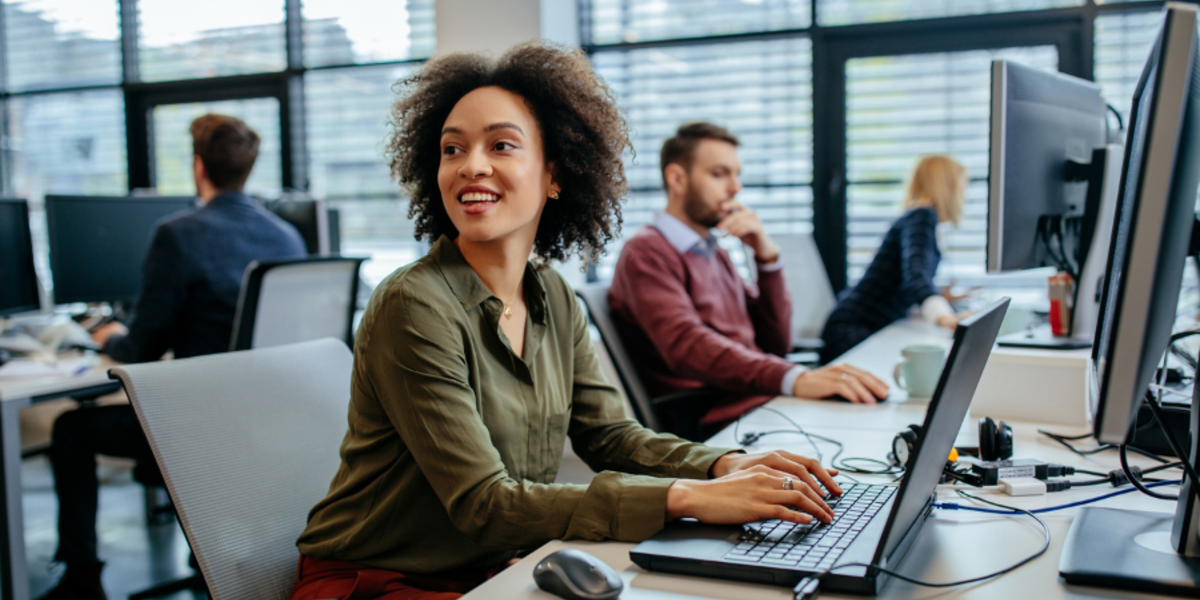 The jobs that will boom in 2021
The remote work revolution is creating a demand for roles that support a distributed workforce. As the trend continues, what will become the hottest jobs of 2021?
The challenges of 2020 have affected all of us profoundly. Beyond the immediate consequences of a global health emergency, the world is also seeing the ripple effects of the COVID-19 pandemic on the world of work. One area still recovering from the impact is the job market.
The recession has led to the retrenchment of millions of workers worldwide as businesses cut down on costs and reduced their headcount.
But despite rising unemployment across the world, the demand for jobs that support the digital economy is also creating vast opportunities for people who want growth in this new era.
Jobs in the work-from-home era
With people working from home, companies and consumers are increasingly dependent on quick solutions, such as apps and chatbots, to manage anything from order placement to customer support. As such, the most in-demand jobs of 2021 (and beyond) will enable people to transact business without much need for face-to-face interaction.
If you're job hunting and ready to enter the next chapter of your career, then these hottest jobs of 2021 are your gateway to success:
Mobile app developers
Mobile app developers are among the most suited to the work-from-home era because of two factors: the popularity of mobile devices and the easy user interface of mobile apps. Developers are essential to all industries, but those who can retrofit legacy software into a more stable, more accessible bite-sized version on mobile devices will have an advantage over others in the job market.
Cloud developers and engineers
As more businesses go digital, they will need to migrate many of their files and processes to servers that can be accessed from anywhere. Cloud developers and engineers are integral to keeping businesses agile since cloud tech can support a range of seamless and borderless transactions.
Cybersecurity specialists
With remote work on the rise, cybercriminals are constantly looking for ways to trick users with carefully engineered attacks to steal corporate and personal data. Businesses are thus turning to cybersecurity specialists to improve their protocols and keep attackers at bay.
Conversation designers
Chatbots offer 24/7 customer support across digital channels, but they won't know exactly how to help customers unless they're built to understand our everyday language. That's where conversation designers step in. While machine learning specialists write algorithms that help chatbots decode human language, conversation designers ensure that the Q&A flows smoothly by programming what would be the most appropriate response to specific questions.
Digital marketers
Ecommerce has revolutionized the way we buy and sell goods, but these platforms won't thrive without that extra push from digital marketing. Businesses are vying for customers' attention online, so they tap into the expertise of digital marketers who know where, when and how online shoppers behave. With this knowledge, digital marketers create a brand message and select the most appropriate channel for interacting with their online community.
Business analysts
If you love crunching numbers and drawing insights from data trends, then the role of business analyst may be perfect for you. These professionals rely on data science to help organizations identify challenges and map out their road to success. Considering the rate of disruption seen in 2020, business analysts have become an indispensable part of recovery efforts.
Growth strategists
Equipped with data insights, growth strategists often collaborate with business analysts to help companies execute their road map: they plan how businesses can expand into new markets and connect with new customers or clients. As companies pivot to a digital-first environment, growth strategists ensure businesses can adapt and generate profit.
By following the latest trends in the job market, you can stay ahead of the changes. The hottest jobs of 2021 aren't just open to people working from home – they also support the landscape of remote work as a whole, and open a world of opportunities to women who want to level up their career.
​
Half the Sky's mission is to supply the tools that can give every woman the ability to build a successful career and be fully prepared for the future of work. So, that they can lead a healthy, prosperous and more balanced/blended lifestyle of their choosing. By building your confidence, you're setting foundations to empower yourself and your career. The world is your oyster, and it starts with you.
Enjoyed this article let us know your thoughts in the comments below:
---
About half the sky
half the sky (HTS) is a career platform for women connecting you to career opportunities at companies that care. Providing you with information, tips and strategies to navigate the rapidly changing workplace.
Sign up to get career tips and job alerts directly to your inbox! Join us to shape the future of women at work together!
---