Back to Blogs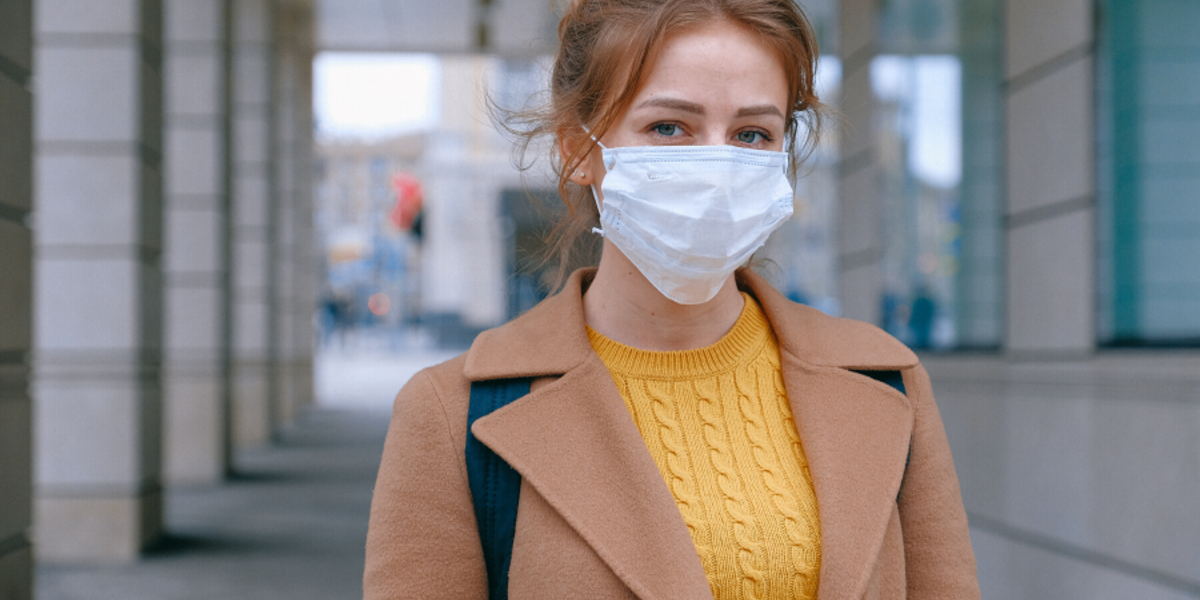 Life Post Covid-19: What will it be like when we beat this pandemic?
​From USA to Malaysia, social distancing measures have been implemented by various governments around the world to flatten the spread of the Covid-19 virus. Singapore too has made the move to 'pre-empt escalating infections' as the city-state entered into a month-long"Circuit-Breaker".
Many workers around the globe are currently asking the same thing: "When will things be the same?"Will we still be able to go outside 'worry-free', like how it was before? Will remote working be permanent?What will be the economic damage?
At the time of writing, we have the simple and VERY straightforward answer: we don't quite know yet.
The thing is, we have all entered into the unknown; we just have to cope with this crisis day-by-day until it ends, while slowly come to terms with this 'new norm' and the isolation economy. However, we do have control of one thing in the weeks, months and years to come, which is how we respond. We have no choice but to embrace change, adapt and evolve, and be as resilient as possible through these times.
The way we live, work, travel, learn and function - it is all going to change, at least for a while. The way businesses operate and generate revenue will change as well. Let's take a look at some of the most likely changes (some are already happening):
#1 - A Steady Increase in Remote Working
​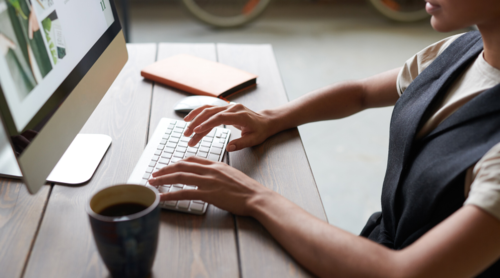 Things will someday return to normal, but it won't happen overnight. The opening up of the economy will, have to be done in phases and regulations will be loosened gradually - as governments continue to remain stringent and cautious.
For most people, this is their very first time working from home and it is proving challenging for many who have just joined the #WFH bandwagon, especially with kids to attend to at home.
As the days go by, if it wasn't clear before the pandemic, it certainly is now :remote work is not for everyone, though the future of work is remote.Of course, almost everyone will love having the extra hour to sleep in, doing conference calls in their casual PJs and not missing their commute - but some people do miss the camaraderie of the traditional workplace. After all, communicating face-to-face with your colleagues, having discussion sessions in person and grabbing lunch together are essential to forming strong communal bonds between co-workers.
In addition, many employees like being able to 'leave work at work', as it really gives them the time and space to just relax and recharge. When you work at home, everything is 'tied' to one place, per se. As many remote workers can attest, when you work from home, you're somehow always at work.
#2 - The Rise of Tech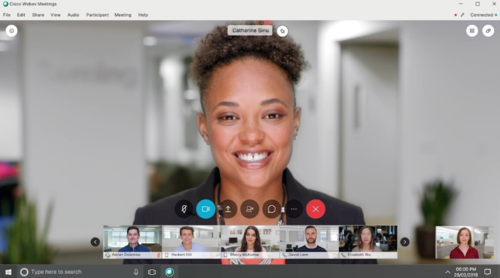 Telecommunicating has been around for years, but it has taken the Covid-19 pandemic to really show us how valuable it is, especially during this time of crisis. Zoom, Skype, Webex, Google Hangouts, and the list goes on – you could hold a meeting, host discussions, or even indulge your team in an ice-breaker or too anytime with these apps. This crisis will only accelerate the use of technology in our work and social lives – and will be looking at the way we work and conclude that we probably do not need to be flying on a plane to conduct a two-hour business meeting when we can just Webex it.
Could you also imagine how difficult it would be working from home without proper document sharing apps like Google Drive, DropBox or OneDrive? Messaging platforms like Slack and WhatsApp keeps everyone in the loop, calendars like Asana keeps everyone organised - these are just some of the examples of how tech had enabled remote working to be possible for all.
We will be using these platforms to connect virtually well after the crisis is over.
#3 - Health Checks at Entry-Points
​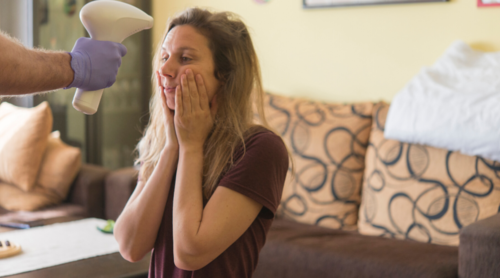 Once restrictions are lifted, it does not mean that we are out in the clear. If anything, the pandemic has in some short months taught millions across the globe the importance of personal hygiene and proper hand-washing. When things do return to normal, workers will have to go through health screens or temperature checks before being allowed into the office building.
It may be disruptive, but for the general wellbeing of every person within the office, this should be carried out as a preventive measure. Larger organisations and corporations in certain industries will no doubt look at purchasing disinfection units which can be installed at the building's selected entrance points, for their employees and partners alike to go through.
There's no doubt that people will be more mindful of where they place their hands before making contact with their faces and others. Health assessments will also be carried out for quite some time - it will extend to all aspects of our lives; from the grocery store requiring you to wear a mask to a hotel requiring temperature checks prior to check-ins, etc.
#4 - Company Culture Takes Centre Stage
​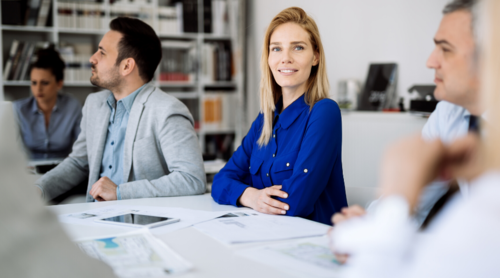 Like leadership, company culture is paramount to any organisation's success. Culture sets the working attitude and the collaborative pace in the company. Culture is 'the way things get done around here', they're critical in guiding the actions and decisions of both leaders and employees.
They are set in place to guide all towards one common goal. It is highly likely that companies will increasingly acknowledge the importance of culture as context for performance and employee engagement - with a focus on monitoring, managing and curating a culture by design(rather than a culture by default), for their organisation to steer their journey towards a new way of work.
#5 - Your Relationships with Teammates Will Improve
​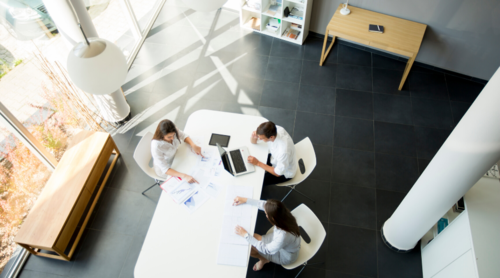 Nothing is more significant and as poignant in creating bonds between teammates than going through a crisis together. The coronavirus struggle is a perfect example of what will strengthen relationships; between different teams, from the bottom-up, within the same departments. These are tough times and when we come out on the other side having gone through it together, we will have better levels of connection with our colleagues.
You'll be excited to see people you've missed during your work-from-home period. And you'll share a lasting bond with teammates whom you've worked to solve problems and act proactively during these times of crisis. Work is fundamentally social—today and in the near future, co-workers will occupy an even more important place in our overall work experience.
#6 - More Work Diversity
​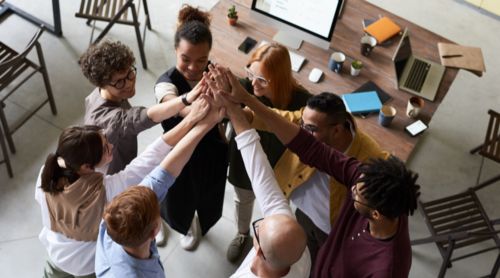 The traditional approach to work may not have been as welcoming to those with different capabilities—physically, mentally or socially. But allowing people to work from home has made it possible and feasible for more people to contribute in new ways than ever before.
Companies across the globe will realise how much those with differing capabilities are able to contribute, even as they work off-site. As a result, we will see an expanded view of how lots of other people with different skill sets can bring their best to work—through inclusive design, new policies and practices, and new approaches to teamwork that support different ways of working.
#7 - Wellness Focus
​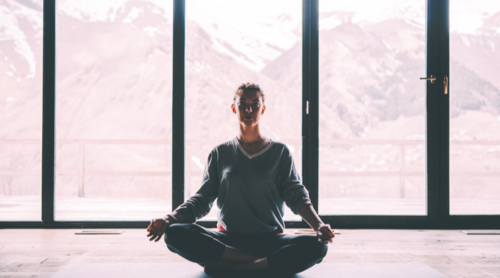 So far, the pandemic has closed schools, halted events and cleared the air of many polluted cities It's giving our environment a chance - we have been talking about decreasing harmful emissions and the need to 'clean up our act' for years without any REAL action.
Now, this pandemic is really forcing us to do it. Less people are using the roads and factories have ceased operations. Many people around the world have commented how the lockdown has allowed them to appreciate the natural beauty of their cities. With zero movement, pollution levels have been at record lows. More people now are able to see blue skies where there were once only grey polluted horizons, and communities will shift their focus to wellness: eating well, sleeping enough and taking time to 'breathe'. People everywhere will want to appreciate their natural surroundings more and we hope this will be a permanent fixture in the lives of many, from here on out.
Enjoyed this article? Let us know your thoughts in the comments below:
​
Half the Sky's mission is to supply the tools that can give every woman the ability to build a successful career and be fully prepared for the future of work. So, that they can lead a healthy, prosperous and more balanced/blended lifestyle of their choosing. By building your confidence, you're setting foundations to empower yourself and your career. The world is your oyster, and it starts with you.
Enjoyed this article let us know your thoughts in the comments below:
---
About half the sky
half the sky (HTS) is a career platform for women connecting you to career opportunities at companies that care. Providing you with information, tips and strategies to navigate the rapidly changing workplace.
Sign up to get career tips and job alerts directly to your inbox! Join us to shape the future of women at work together!
---