Back to Blogs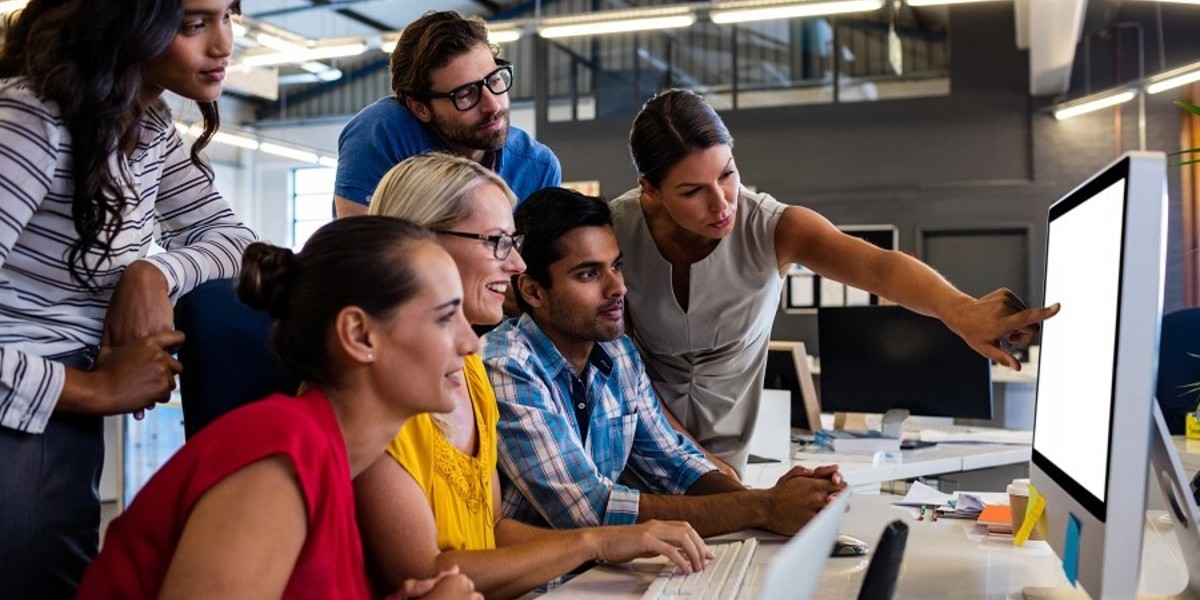 A Simple Guide To Dressing Business Casual
​The term, "business casual" can be very confusing. It is hard to figure out the right wardrobe pieces that falls into the category. As there is no clear-cut definition of the term, business casual has a different definition depending on the organisation itself. However, it is certain that sundresses and sandals are too casual, and full suit are too formal. With that said, where's the line? We have created A Simple Guide To Dressing Business Casual. This guide will help you to dress up in business casual in no time!
The Essential Pieces You'll Need
Photo:@uniqlo (Instagram)
Wardrobe staples are so important. These pieces makes it easier for you to dress up daily. Indeed, there many pieces that you can put together to create a business casual look. But, these are the essential pieces that you will need. A white blouse is a great essential top as it can complement other pieces easily. For the bottom, khaki pants or conservative-length skirts are must-have pieces for business casual. Business casual pieces are best in solid colours instead of bright patterns. If you're not into wearing heels, invest in a good pair of black loafers!
Expand Your Business Casual Pieces
Photo:@uniqlo (Instagram)
Once you have the essential items, you can look forward to spicing up your look in the office! Apart from white blouses, try out polo shirts instead. Complete the look with a sweater, or a cardigan. If fashion isn't your calling, you can opt for twinsets! Twinsets are great with no effort necessary. Next, you can consider getting a professional dress, as it is perfect for the office and office related events! For the bottom, check out corduroy, and cotton pants for a different feel of texture. It is important to be comfortable while working!
But, Don't Get These.
Of course, there are also pieces that you will need to stay away from. The idea of business casual is to look conservative, without being too formal. Overall, find pieces that fit your body perfectly. Additionally, refrain from wearing clothes that exposes the body such as distressed jeans, backless tops, low-cut tops, and even crop tops. Large logos are also not acceptable. As for footwear, sneakers and sandals are big no-no! Remember, do not get pieces that are colourful, as business casual favours solid colours!
Where To Get Them
If you can't find these pieces laying around in your closet already, there are many places that you can find business casual pieces. Shop online in the comfort of your own home. Websites such as Zalora provides a wide range of timeless pieces from different brands. It is easy to find and compare different pieces of clothing as everything is just one click away! Or, head down to shopping malls and find brands such as Zara, Mango, Uniqlo, and Charles & Keith to find the pieces you will need!
Make It Your Style
Photo:@uniqlo (Instagram)
Follow these simple rules, and you are good to go! Although there are so many rules when it comes to business casual, you can still find methods to make it your style. It can be as simple as mixing and matching the pieces to form your favourite look or picking up accessories that screams you. As you must wear it from Monday to Friday, it is so important to dress in something that you love! Here's a tip, if you are going for an interview, it is best to dress in business casual when you have no clue regarding the dress code! Hope this helps!
Enjoyed this article let us know your thoughts comment below:
​
Half the Sky's mission is to supply the tools that can give every woman the ability to build a successful career and be fully prepared for the future of work. So, that they can lead a healthy, prosperous and more balanced/blended lifestyle of their choosing. By building your confidence, you're setting foundations to empower yourself and your career. The world is your oyster, and it starts with you.
Enjoyed this article let us know your thoughts in the comments below:
---
About half the sky
half the sky (HTS) is a career platform for women connecting you to career opportunities at companies that care. Providing you with information, tips and strategies to navigate the rapidly changing workplace.
Sign up to get career tips and job alerts directly to your inbox! Join us to shape the future of women at work together!
---