Back to Blogs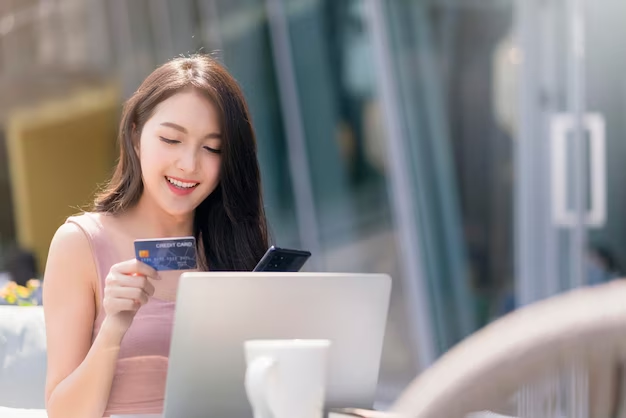 How to Enjoy the Season Without Overspending
The holiday season, with its twinkling lights and festive cheer, is a time for creating beautiful memories with loved ones. However, for many working women, it can also bring a sense of financial pressure and stress as the expenses pile up. Balancing a busy career with the desire to make the holidays special can be challenging, but it's entirely possible with the right strategies. In this blog, we will explore a range of practical and effective ways for working women to navigate the holiday season without overspending, ensuring that they can enjoy the festivities stress-free. From setting clear financial goals to embracing thoughtful gifting, these strategies will empower you to make the most of the season while staying within your budget. So, let's embark on the journey of stress-free holiday budgeting and savor the magic of the holidays without financial worries.
Set Clear Financial Goals
Before you embark on your holiday budgeting journey, take a moment to define your financial goals. Determine how much you can comfortably spend on gifts, decorations, travel, and other holiday-related expenses. Be realistic and honest with yourself about your financial situation.
Create a Detailed Budget
Once you have a clear financial goal in mind, create a comprehensive holiday budget that outlines all your anticipated expenses. Include everything from gifts and decorations to travel costs and entertaining. This will help you get a clear picture of where your money needs to go.
Prioritize Your Spending
As a working woman, you likely have limited time and resources. Prioritize your spending by identifying the most important aspects of the holidays for you and your family. Consider what brings the most joy and focus your budget on those elements.
Start Early
Early planning is key to successful holiday budgeting. Begin saving and shopping well in advance. Spreading your expenses over several months will reduce the financial burden during the holiday season and help you avoid last-minute overspending.
Embrace DIY and Thoughtful Gifting
Consider making homemade gifts, as they not only save money but also add a personal touch to your presents. Thoughtful, meaningful gifts often have more value than expensive ones.
Use Cash or Debit Cards
Limit your use of credit cards during the holiday season. Instead, use cash or a debit card for your purchases. This can help you stay within your budget and avoid racking up credit card debt.
Take Advantage of Sales and Discounts
Keep an eye out for holiday sales, discounts, and special promotions. Black Friday and Cyber Monday are excellent opportunities to snag deals on gifts and other holiday essentials. Sign up for store newsletters to stay informed about discounts.
Set Spending Limits for Gift Exchanges
If you have gift exchanges with family or friends, set clear spending limits to ensure that everyone is on the same page. This helps prevent unintentional overspending.
Plan Frugal Holiday Gatherings
If you're hosting holiday gatherings, consider potluck-style dinners where each guest brings a dish. This can help distribute the cost of the celebration and make it more affordable for everyone.
Monitor Your Spending
Regularly track your expenses and make adjustments to your budget as needed. This will help you stay on course and avoid any unexpected financial surprises.
Practice Self-Care
Lastly, don't forget to take care of yourself. The holiday season can be overwhelming, especially for working women. Make time for self-care activities like meditation, exercise, and relaxation to reduce stress and help you enjoy the season more.
As a working woman, you can enjoy the holiday season without overspending by implementing these effective budgeting strategies. By setting clear financial goals, creating a detailed budget, and prioritizing your spending, you can celebrate the holidays without the financial stress that often accompanies this festive time of year. With the right planning and a focus on what truly matters, you can make the holiday season enjoyable and stress-free.
​
Half the Sky's mission is to supply the tools that can give every woman the ability to build a successful career and be fully prepared for the future of work. So, that they can lead a healthy, prosperous and more balanced/blended lifestyle of their choosing. By building your confidence, you're setting foundations to empower yourself and your career. The world is your oyster, and it starts with you.
Enjoyed this article let us know your thoughts in the comments below:
---
About half the sky
half the sky (HTS) is a career platform for women connecting you to career opportunities at companies that care. Providing you with information, tips and strategies to navigate the rapidly changing workplace.
Sign up to get career tips and job alerts directly to your inbox! Join us to shape the future of women at work together!
---