Back to Blogs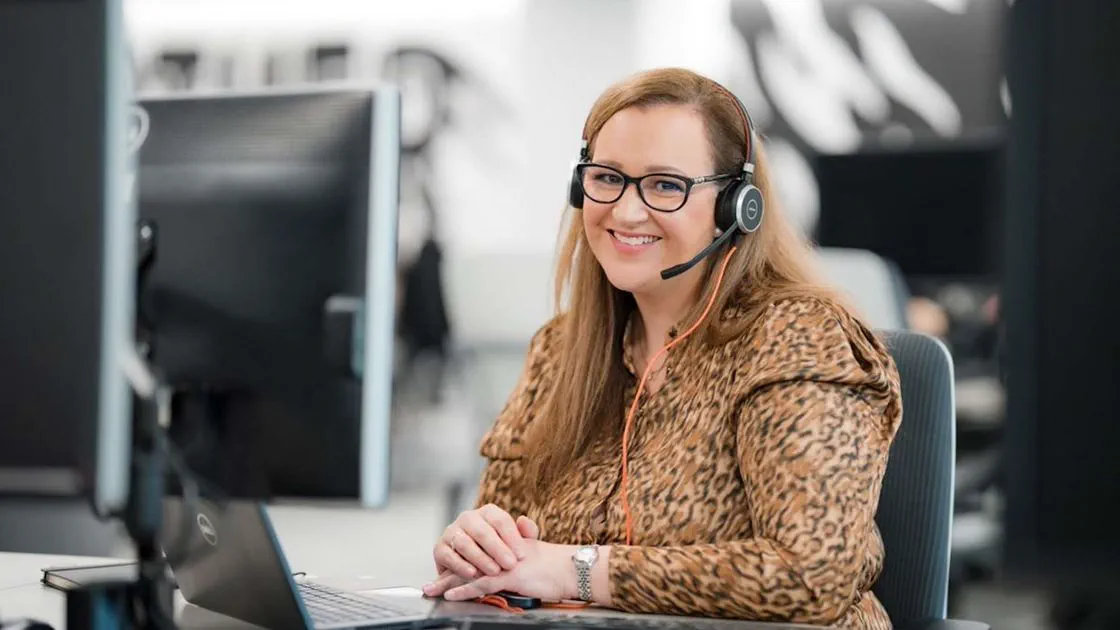 Solo mom to thriving leader: How Avanade's support enables growth
I am Kylie Dimstas, solo mother by choice, world traveler, adventurer and delivery management lead at Avanade. Since joining Avanade, I have been afforded many opportunities to wear multiple hats and explore various leadership roles in delivery within Australia and Growth Markets. I can confidently say that joining Avanade as a delivery lead was the best decision. It was as if all my professional experiences up to this point led me to where I truly belonged.
One of the things that continues to impress me is Avanade's commitment to inclusion and diversity. As a solo mom by choice, I wasn't sure how supportive my employer would be regarding my decision to create a unique family structure. But from the get-go, I felt accepted as Avanade isincredibly supportive of people from all walks of life – whether it was cultural diversity, gender equity or non-traditional families like mine. At Avanade, you get the freedom to be who you are and bring your true self to work.
Avanade as an organization has been supportive through wellness and flexible work arrangements, maternity and development programs, as well as promotion opportunities and equals chances for everyone to excel in their roles.
Each location within Avanade has a special and inclusive culture. I was originally based in Brisbane (though I've since relocated in Melbourne) where the local team was like an extended family - colleagues and their families connected, and our kids became friends.
Career growth and development at Avanade is not just a catchphrase; it's a way of life. With endless opportunities to pivot your career, accelerate or experiment in a safe and supportive environment, the sky is the limit. When you're in a room filled with some of the brightest minds you've ever met, you know you're in the right room. It feels energizing and inspiring to learn and grow alongside this incredible team where each one is pushing the boundaries of possibilities.
As a proud recipient of Avanade's global Delivery Hall of Fame award, I can attest to the power of a supportive team and mentorship from senior executives in achieving success. Working in teams having people from different backgrounds can be challenging. But at Avanade, it's special. New project teams all go through "forming, storming, norming, performing" cycles, but we come out stronger than ever. We learn, we connect, have fun and deliver optimal results for our clients.
As a working mother, I have experienced Avanade's support first-hand. When I returned to work after having my children, I suffered a crisis of confidence. Their "let's walk before we run again" approach helped me ease back into my role and find a balance that worked for me.
Imagine having the flexibility to work full-time and still spend quality time with your family. It sounds like a dream, right? But for me, it's a reality thanks to Avanade's Alternative Work Week Program.
What's more, at Avanade, every day is a day of celebration! Whether it's International Women's Day, Diwali or Lunar New Year, we are always ready to come together and celebrate the diversity that makes us who we are.
Professionally, I love pushing boundaries and my STEM background and client-centric attitude led me towards delivery work. Personally, what I love is travelling and experiencing new places, and Avanade allows me to do that.
Avanade's commitment to creating a diverse and inclusive workplace extends beyond just policies and programs and empowers employees to find the work-life balance that works for them. For me, that means being able to be present for both my career and my family. I'm proud to work for a company that values its employees as whole people, not just cogs in a machine.
It's indeed refreshing to be a part of a workplace where everyone has a place and feels comfortable being their true authentic selves.
The original blog was published here.
​
Half the Sky's mission is to supply the tools that can give every woman the ability to build a successful career and be fully prepared for the future of work. So, that they can lead a healthy, prosperous and more balanced/blended lifestyle of their choosing. By building your confidence, you're setting foundations to empower yourself and your career. The world is your oyster, and it starts with you.
Enjoyed this article let us know your thoughts in the comments below:
---
About half the sky
half the sky (HTS) is a career platform for women connecting you to career opportunities at companies that care. Providing you with information, tips and strategies to navigate the rapidly changing workplace.
Sign up to get career tips and job alerts directly to your inbox! Join us to shape the future of women at work together!
---