Back to Blogs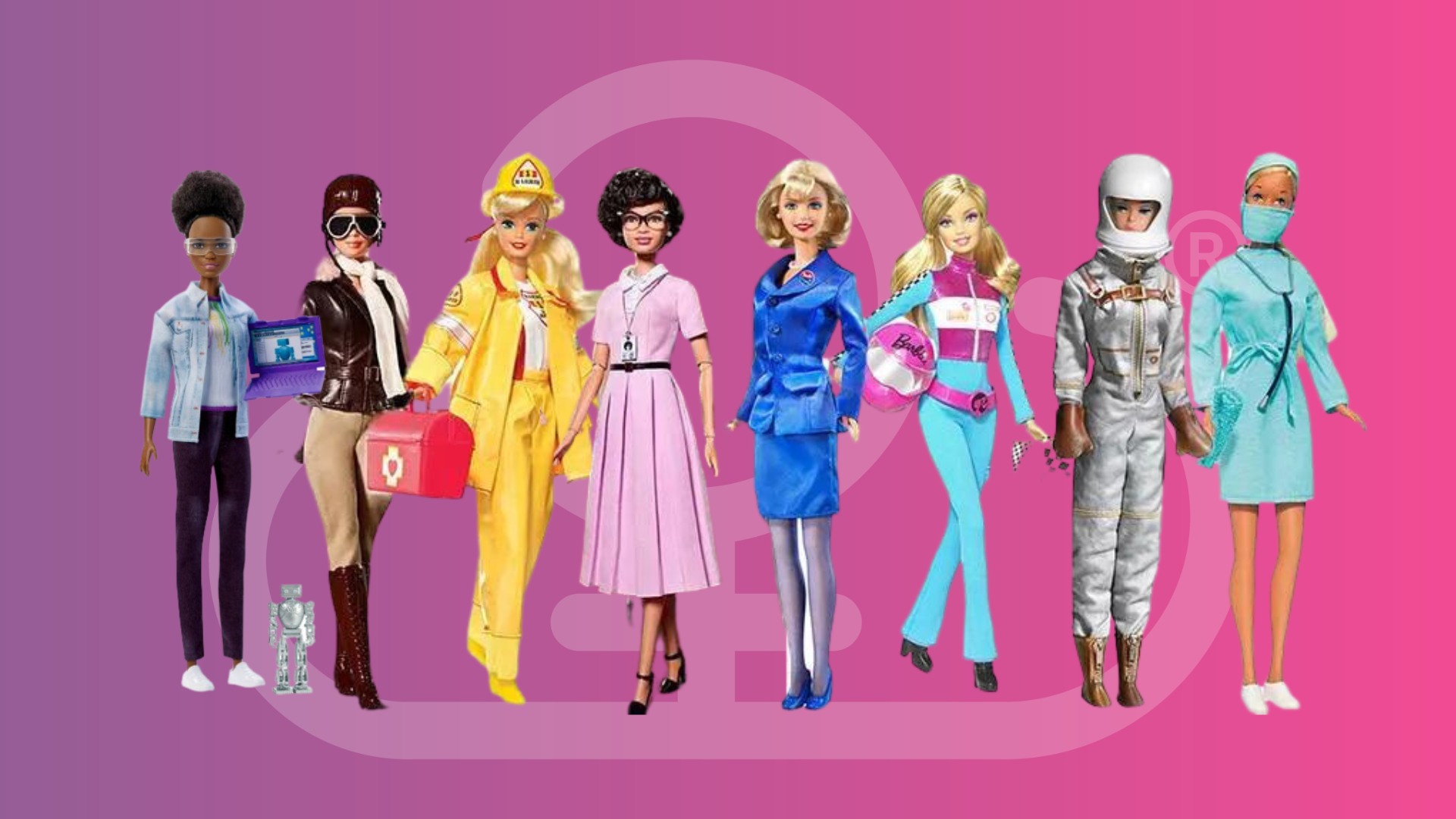 How Barbie is Breaking the glass ceiling and inspiring women to be whatever they want
Barbie, the iconic doll that first graced the toy shelves in 1959, has been much more than just a plaything. She has become a symbol of empowerment and a trailblazer for women, breaking barriers and shattering stereotypes since her debut. Created by Ruth Handler, Barbie was unlike any other doll of her time – she represented a grown-up woman, challenging the traditional norms of toys. But it wasn't just her appearance that set her apart; it was the diverse range of careers she pursued that truly made her a pioneer.
Throughout her storied history, Barbie has held over 250 jobs, many of which were once considered unconventional for women. From an astronaut exploring the cosmos to a doctor saving lives in the operating room, Barbie paved the way for young girls to dream big and imagine themselves in any profession they desired. In a world where women were fighting for their place in the workforce, Barbie served as a symbol of hope and possibility.
In 1965, just three years after the first American man went to space, Barbie donned her own space suit as "Miss Astronaut." This was a time when NASA had no plans to send women to space, but Barbie dared to reach for the stars long before real-life female astronauts took flight. Her foray into space exploration inspired young girls like Linda Halpern, who dreamed of becoming an astronaut herself. Barbie's galactic journey predated the inclusion of women in NASA's astronaut corps by 13 years, and it was 18 years before Sally Ride, the first American woman in space, made history in 1983.
​
Anna Cruz Kayne as Supreme Court Justice Barbie in Greta Gerwig's "Barbie" (2023)
As women fought for their rightful place in the medical field, Barbie stepped into the role of "Doctor Barbie" in 1973. In a time when female physicians were still a minority, Barbie became a symbol of female achievement in medicine. She sported a lab coat, stethoscope, and medical accessories, inspiring young girls to envision themselves as doctors, too. Although it took real women many years of perseverance to increase their numbers in the medical workforce, Barbie was already making strides for gender equality in her own way.