Back to Blogs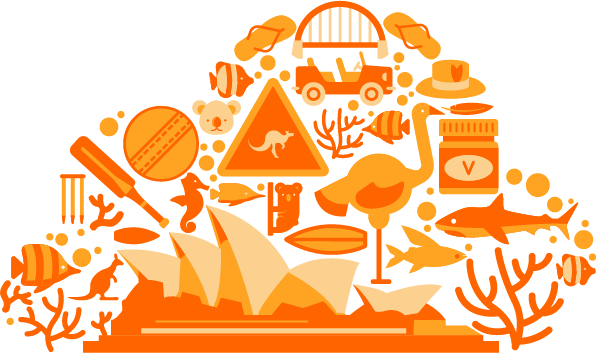 Wendy Komadina: No one excited me more than Cloudflare, so I joined.
​I joined Cloudflare in March to lead Partnerships & Alliances for Asia Pacific, Japan, and China (APJC). In the last month I've been asked many times: "Why Cloudflare?" I'll be honest, I've had opportunities to join other technology companies, but no other organization excited me more than Cloudflare. So I jumped. And I couldn't be more thrilled for the opportunity to build a strong partner ecosystem for APJC.
When I considered joining Cloudflare, I recall consistently reading the message around "Helping to Build a Better Internet". At first those words didn't connect with me, but they sounded like an important mission.
I did my research and read analyst reports to learn about Cloudflare's market position, and then it dawned on me, Cloudflare isleading a transformation. Taking traditional on-premise networking and security hardware and building a transformational cloud-based solution, so customers don't need to worry about which company supplied their kit. I was excited to learn that Cloudflare customers can simply access the vast global network that has been designed to make everything that customers connect to on the Internet secure, private, fast, and reliable. So hasn't this been done before? For compute and storage that transformation is almost a commodity now, but for networking and security, Cloudflare is leading that transformation and I want to be part of that.
As I continued to learn more about Cloudflare, I connected with the mission ofProject Galileo, Cloudflare's response to cyber attacks launched against important, yet vulnerable groups such as social activists, humanitarian organizations, minority groups and the voices of political dissent, who are repeatedly flooded with malicious cyber attacks in an attempt to take them offline. I was inspired that Cloudflare was part of something beyond a technology transformation. Vulnerablegroupsandcommunitieswho are part of Project Galileo, have access to Cloudflare security services at no cost.
So now that I'm on the inside I shouldn't be surprised that I continue to find reasons why Cloudflare isthe placeto work for. Female leadership is well represented, including our President, COO, and co-founder, Michelle Zatlyn, who took the time to meet me during the interview process, and Jen Taylor our Chief Product Officer, whom I met while she was in Sydney meeting customers and partners, gave me a warm welcome.
In my third week in the company, I met a new colleague at a team gathering. We immediately hit it off chatting and getting to know each other. She had built a career in the sports industry which was ripped from under her during the pandemic, where she was one of the many who lost their jobs. What inspired me about her story was how Cloudflare embraced this as an opportunity to bring diverse talent into the company. They opened their virtual arms and doors to offer her an opportunity to build a career. Cloudflare crafted a path that led her into a Business Development role and now into an Associate Solutions Engineer role. Who does that? Cloudflare does, and I'm working with inspiring leaders who are committed to making that happen.
Finally, early in my career I learned the importance of working with Partners. It is important to commit to joint goals, build trust, celebrate success and carry each other through the trenches when things get tough. As a freshly anointed Cloudflare employee, my top priority is to build a strong culture of partnering. Partners are an important extension of our team and through Partners we can provide customers with deeper engagement and expert knowledge on Cloudflare products and services. My initial priority will be to focus on building Zero Trust Partner Practices supporting a significant number of APJC businesses who are planning aZero Truststrategy, driven byan increase in cyber attacks. This year, we are rolling out sales and technical enablement, in addition to marketing funding to accelerate the ramp up of our Zero Trust partners.
In addition, the team will lean into partnerships who offer professional services and consulting practices that can support customer implementations. Our partners are critical to our joint success, and together we can support customers in their journey through network and security transformation. Finally, I'm excited to share that our co-founders Matthew Prince and Michelle Zatlyn will be in Sydney in September forCloudflare Connect. I look forward to leveraging that platform to share more detail on the APJC Partnerships strategy and launching the APJC Partner Advisory Board.
The original blog was published here
​
Half the Sky's mission is to supply the tools that can give every woman the ability to build a successful career and be fully prepared for the future of work. So, that they can lead a healthy, prosperous and more balanced/blended lifestyle of their choosing. By building your confidence, you're setting foundations to empower yourself and your career. The world is your oyster, and it starts with you.
Enjoyed this article let us know your thoughts in the comments below:
---
About half the sky
half the sky (HTS) is a career platform for women connecting you to career opportunities at companies that care. Providing you with information, tips and strategies to navigate the rapidly changing workplace.
Sign up to get career tips and job alerts directly to your inbox! Join us to shape the future of women at work together!
---