Back to Blogs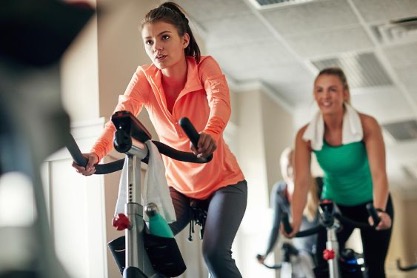 The Ultimate Guide to the Top Spin Studios and Classes in Singapore
In the midst of a hectic and demanding week, finding a healthy outlet to release stress and frustration is crucial for maintaining balance and well-being. Look no further than a high-octane spin class to let off steam and reenergize your spirit. A spin class can be the perfect remedy for busy professionals, students, or anyone seeking an invigorating workout that not only boosts physical fitness but also helps clear the mind.
Singapore's fitness scene has been buzzing with the rise of these high-energy indoor cycling sessions, where pedalling to the rhythm of pumping music leaves you feeling accomplished and energized. Whether you're a seasoned spinner or new to the world of indoor cycling, this article is your ultimate guide to discovering the best spin cycle classes in Singapore. Get ready to saddle up, sweat it out, and spin your way to fitness success!
​
Address: 68 Duxton Rd, Singapore 089527
At CruCycle, the beat is everything. This studio takes its music seriously, offering an enjoyable mix of R&B, hip-hop, pop, and more to keep you grooving throughout your ride. With a locker room equipped with fluffy towels, shower essentials, and even healthy snack choices available for purchase, you'll have everything you need before and after your spin session. Get ready to saddle up and let the rhythm guide your ride.
​
Ground Zero at Cross Street Exchange
Address: 18 Cross St, #B1-03/04, Singapore 048423
Recently relocated to China Square Central, Ground Zero now boasts a sparkling new spin studio that can accommodate more bikers. After your workout, treat yourself to a luxurious post-ride pampering session. Enjoy the use of Ashley & Co shower products, Dyson hair dryers, and a large vanity. Don't miss out on their twin classes trial package at an affordable price of just $48.
​
​