Back to Blogs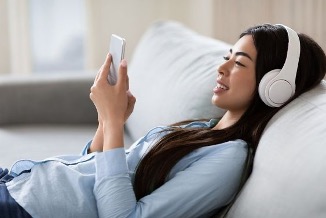 Podcasts every working woman should listen to
If you're ready to expand your podcast playlist beyond pop culture and true crime, it's time to explore shows that can help you excel in your career. While there are countless business-related podcasts out there, finding ones that specifically address the unique challenges women face may require a little more searching. Luckily, we've done the research for you. Join us as we unveil a collection of career-oriented podcasts hosted by fierce females, packed with actionable advice and uplifting stories to propel your professional journey.
Girlboss Radio with Sophia Amoruso
For real stories of career achievements and triumphs over obstacles, sprinkled with light-hearted humor, Girlboss Radio is a must-listen. Join hosts Sophia Amoruso and Neha Gandhi as they engage in conversations with an impressive range of female guests, from SNL star Sasheer Zamata to former presidential candidate Tulsi Gabbard.
Embarking on a career change? This inspirational podcast, hosted by Hillary Kerr, co-founder of Who What Wear, is your go-to resource. Second Life spotlights women who have successfully transitioned to fulfilling encore careers. Gain invaluable tips and the reassurance that it's never too late to pursue something new.
With a massive following of 3.6+ million and over 380k subscribers, the bossbabe podcast is a go-to resource for ambitious women entrepreneurs. Natalie Ellis and Danielle Canty, the powerhouse cofounders, offer a behind-the-scenes look at building successful businesses, achieving peak performance, and finding balance in all areas of life. This funny yet actionable podcast is a must-listen for early career women who want to create their version of success.